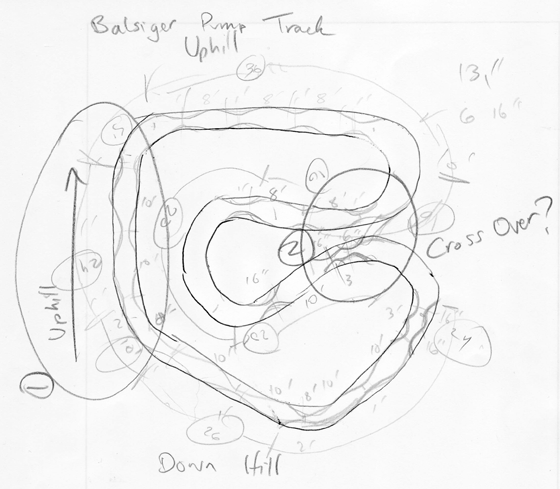 Hi Lee,
First of all, thank you for writing a great book. I've read Welcome to Pump track Nation several times and have been measuring out my pump track and started thinking about draining. In fact, I might have developed a problem. I'm beginning to wish it rained dirt, and every flat yard I see I ask, why no pump track?
My big question is, on the long return side (circled and labeled #1) up to my berms I will have to pump up hill (maybe a 10% grade, I haven't measured it yet). What is the optimum pump size and spacing for going up hill? Should they be taller and closer, smaller and closer….
Another thing that you could perhaps comment on is making a "switch" spot to reverse direction. What would that look like at the location circled and labeled #2?
Thanks for you advise. I would like to build once and get it right.
Joe
(more…)