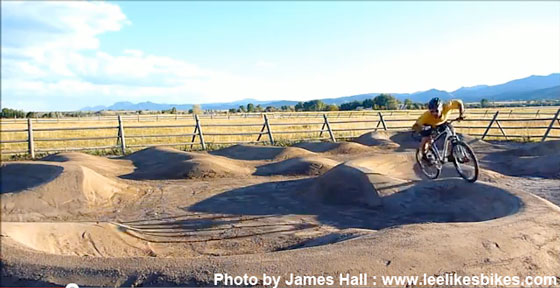 Test riding one of the first Pumptopia tracks. Oh man, this was so fun!
Pumptopia features:
Pumptopia has been built dozens of times all over the world for a reason: It contains all of the funnest pump track elements in an efficient space.
• Fast main straight. Add camels/stepups/stepdowns for extra BMX flavor.
• Big, steep 180 berm. You're gonna love this! Can you hit 3Gs?
• Complex, flowy series of linked turns. This is just like shredding a sweet singletrack, but in your city park or back yard.
• Crossover and jump options.
Track footprint: Approximately 55 x 85 feet. This includes the backs of berms.
Price: $20 for a password protected PDF
Build options:
• Jump/rhythm options on the main straight.
• Crossover options on the interior, with or without jumps.
• Whatever you want! Once the corners are plotted, you can do anything you like on the straights. Rollers, tables, doubles, step-ups, step-downs, camels, use your imagination. As long as the corners fit correctly and you follow the basic rules, you'll have good flow.
• For a bigger/faster track, you can scale everything up by 20 percent.
Order your Pumptopia plan!
Price: $20 for a password protected PDF
Here are some Pumptopia builds:
Oak Creek, CO

Superior, CO

Riverside, CA

Fillmore Bike Park, Fillmore, CA

FILLMORE BIKE PARK from Eric Jackson on Vimeo.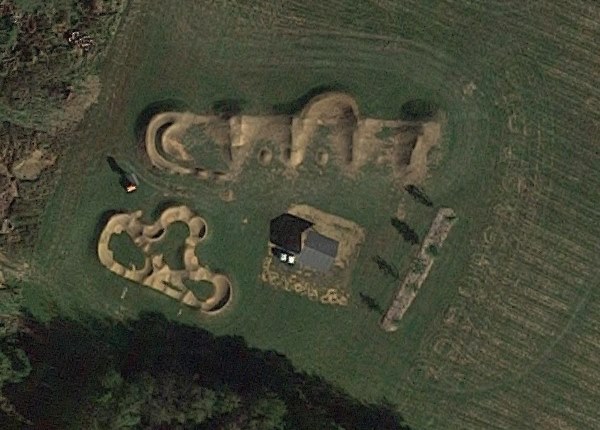 This Pumptopia track, built in 2011, was the first stage in a bike park in South Germantown, MD. The locals have added a pavilion and dirt jumps, and they're seeking grants to add even more terrain. A pump track is always a great first stage.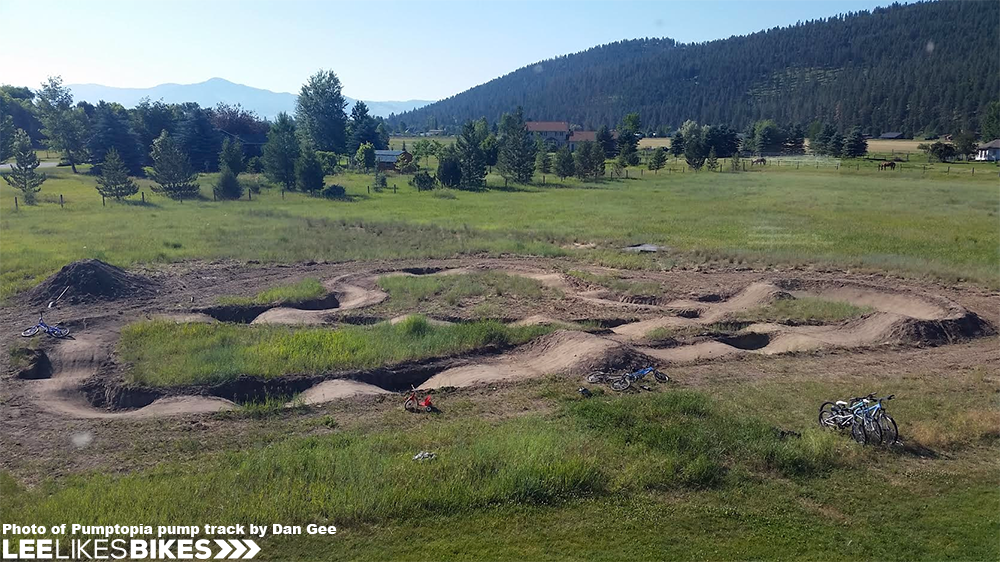 This Pumptopia track was scaled up 20 percent, which makes for a big, fast track. Check out the camel on the main straight and the crossover in the middle.
A nice build in Cashmere, WA: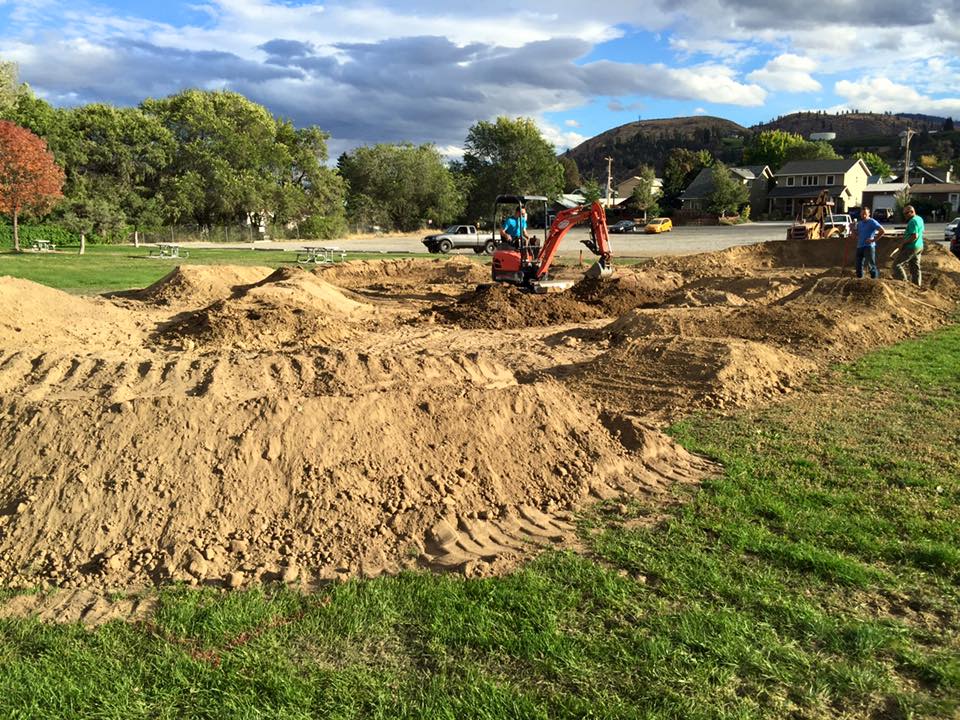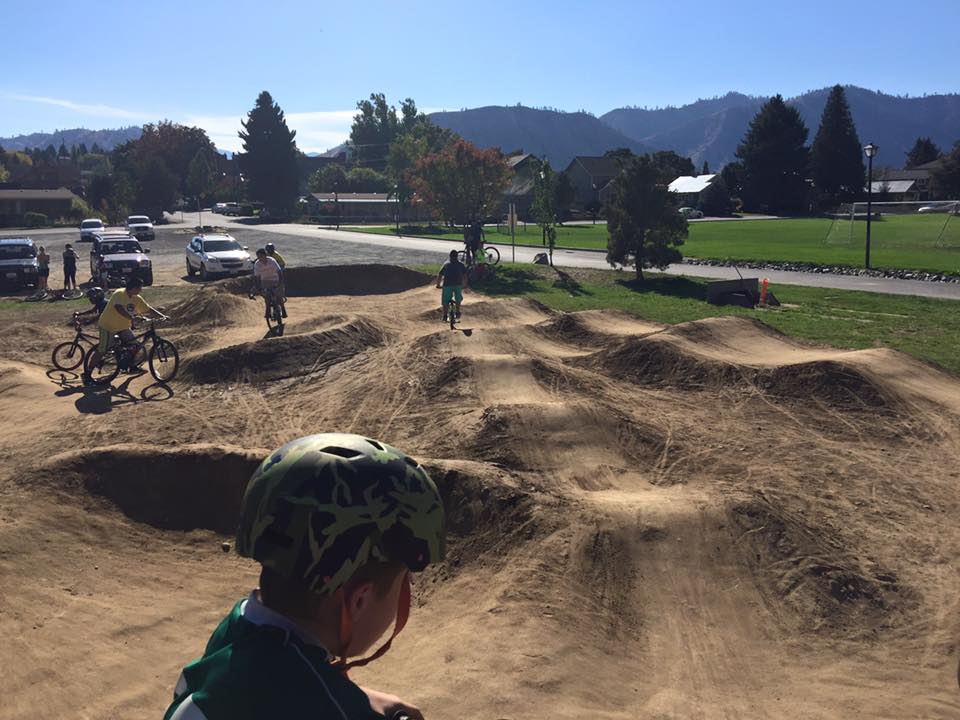 A nice Pumptopia build in Costa Rica: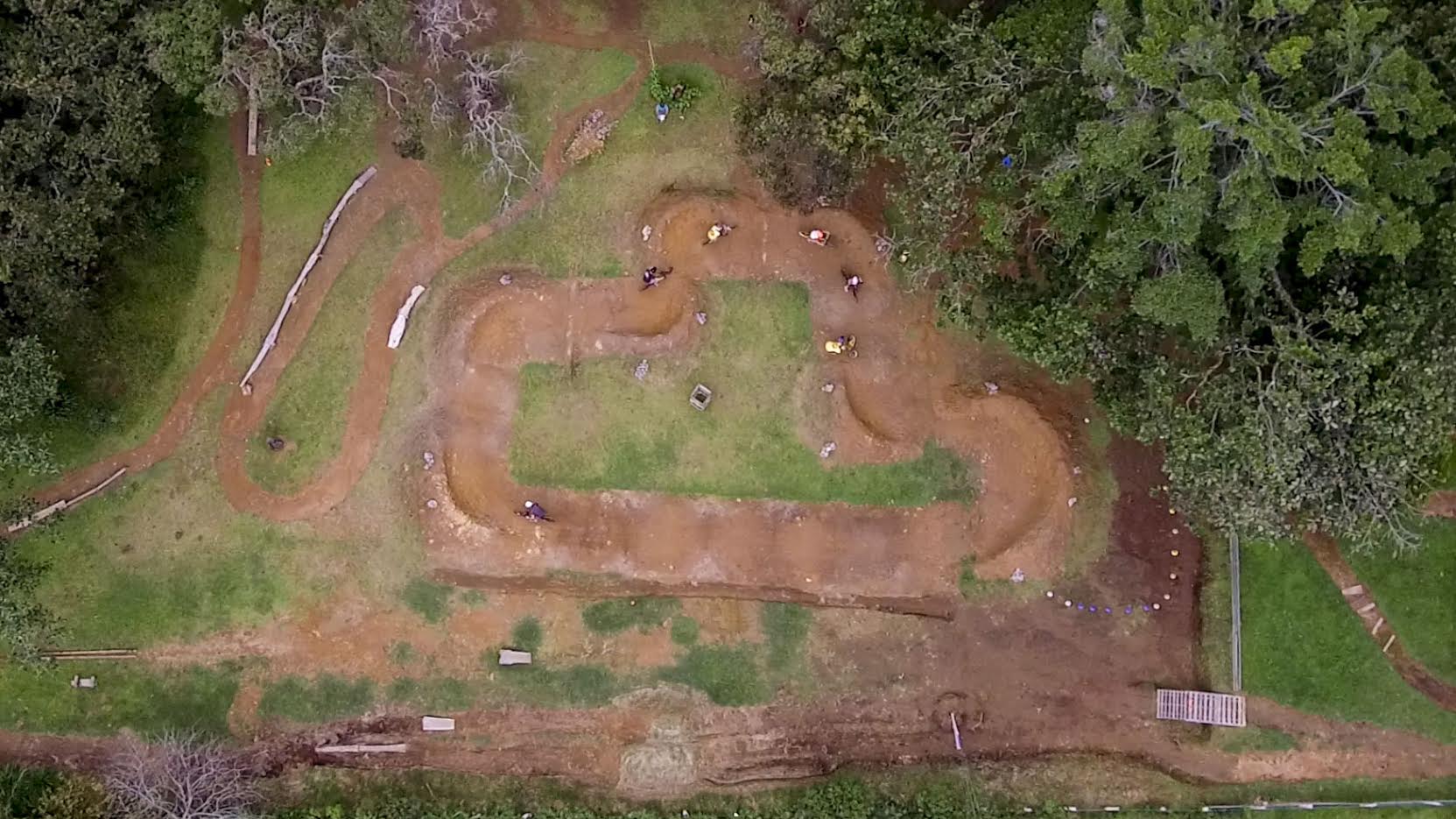 Reasons to buy a ready-to-build pump track plan
Build it right the first time. Time is money. Second guessing and re-doing is a waste of both.
Get easier approval. If you're building a public track, safety and precedence are essential. These designs adhere to the strictest safety standards, and they are proven. This can help you get the green light from your government entity or your wife.
Guaranteed flow. If you follow the specs in these docs, plus the guidelines in Welcome to Pump Track Nation, you cannot go wrong.
Fit your space and goals. The growing library of ready to build pump track designs will fit most yards and parks. If you have an idea or request, email lee@leelikesbikes.com.
Each ready to build pump track plan includes:
• Overhead view of the track.
• Elevation (side) view of track features.
• Plot points. These are the key to a perfect build. Use a tape measure. Be stoked on the pythagorean theorem!
• Additional options.
• Drainage tips.
• Estimate of amount of dirt needed.
Order your Pumptopia plan!
Price: $20 for a password protected PDF
Questions?
Email lee@leelikesbikes.com.
Measure twice, build once!
---
Know more. Have more fun!
Join the leelikesbikes mailing list:
---