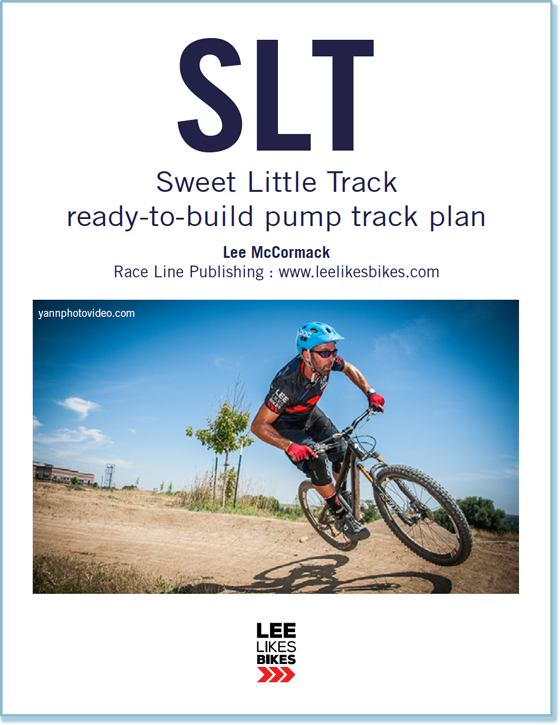 The Sweet Little Track (SLT) is designed for a small space, beginner builder and beginner-intermediate riders. Advanced riders can have fun too: Go faster or turn the rollers into jumps.
This track is simple to build — perfect for first-time pump track builders.

Beginning and intermediate riders will love the outside loop. They'll probably ride counterclockwise all day long.

More advanced riders will enjoy the interior options, which multiply the possible routes and teach quick, precise changes of direction. This is a massively useful trail riding skill.
Order the Sweet Little Track pump track plan here >>>
Track overview
SLT packs all this goodness into a small space:
The total footprint is 60×40 feet (18×12 meters). If you build retaining walls on the backs of the berms, you can shrink this to about 54×34 feet (17×11 meters).

Long straights with round rollers help you build speed.

A big, steep 160-degree berm lets you pull serious Gs. Super fun!

Perfectly shaped 100-degree berms carry great speed and teach you pump all those sweet pockets on trails.

Crossover lines add technical challenge and increase the number of lap options.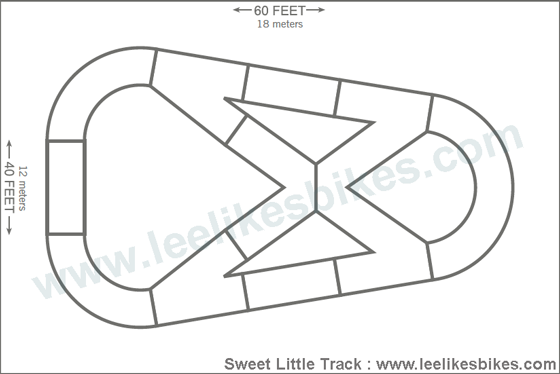 Your ready-to-build plan includes:
Password protected PDF that can be viewed on any device. It can be printed as well.

Overhead view with plot points.

Side views of rollers and berms.

Dirt quantity estimates, with ways to reduce the amount of dirt needed.

Drainage advice.

Basic building instructions. For more details, see the ebook Welcome to Pump Track Nation.
If you follow the directions, you'll be guaranteed a sweet-riding track. Save tons of money and time: Do it right the first time.
Plan thrice. Measure twice. Build once!
Photo and videos courtesy of backyard SLT builder Tyson Wiles: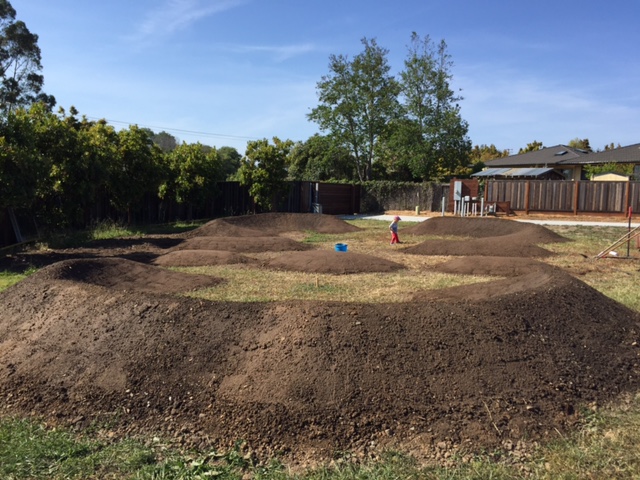 This backyard SLT is well underway, with most of the dirt placed and a little ripper already visualizing some great flow.
Buy the SLT
Price: $20
Order the Sweet Little Track pump track plan here >>>
---