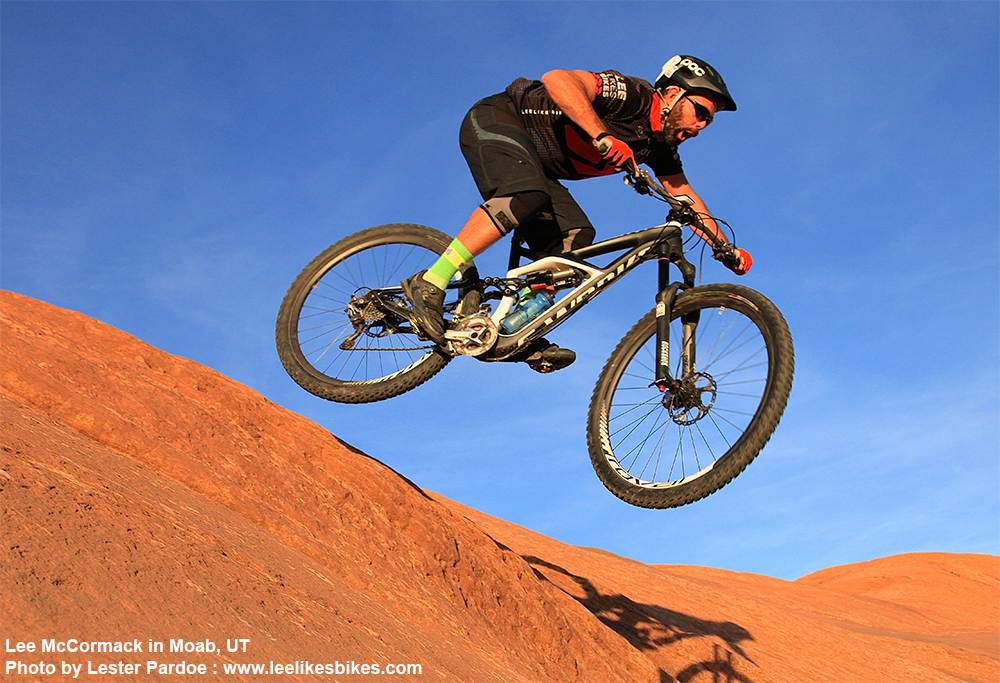 Lee McCormack is a world renowned mountain biker, author, instructor, coach and speaker.
"Lee McCormack is legit. He has kept me safe through all the rad areas that I travel and all these weird wheel sizes that I have to ride. And he brings so much insight to the mental game and the daly strength building routine."
– Francis Cebedo, general manager of MTBR.com
Personal performance coaching
All truths are universal. My coaching style is logical, simple, fun and actually works. That's because I found Truth the old fashioned way, through an interesting and challenging life lived with intention. I see over and over again that I can reach people in ways the siloed specialists can't.
Said Tim N.:
"I don't have any life experiences that I can compare talking with Lee to. It would be like being lost at sea to the point where you accept you're never gonna see land again, and then suddenly seeing a lighthouse. To have a guiding light that you trust is such a huge step."
When we work together you can expect to feel more purposeful and productive — and you will live more joyfully. That's the ultimate goal right there.
To work with me, book a Zoom call with me below or email me at leelikesbikes@gmail.com and tell me what you're looking for.
Private and semi-private MTB coaching
Home base is Boulder, CO where we have the Valmont Bike Park and lots of great trails.
The fees cover one to six riders per session. Additional riders at additional cost.
Most riders are well served with 2 to 3 hours at Valmont Bike Park. If that's you, please use the scheduling tool below.
If you aren't sure what you want, or you want to chat, email me at leelikesbikes@gmail.com.
Demonstrating cornering form and line choice at Valmont Bike Park: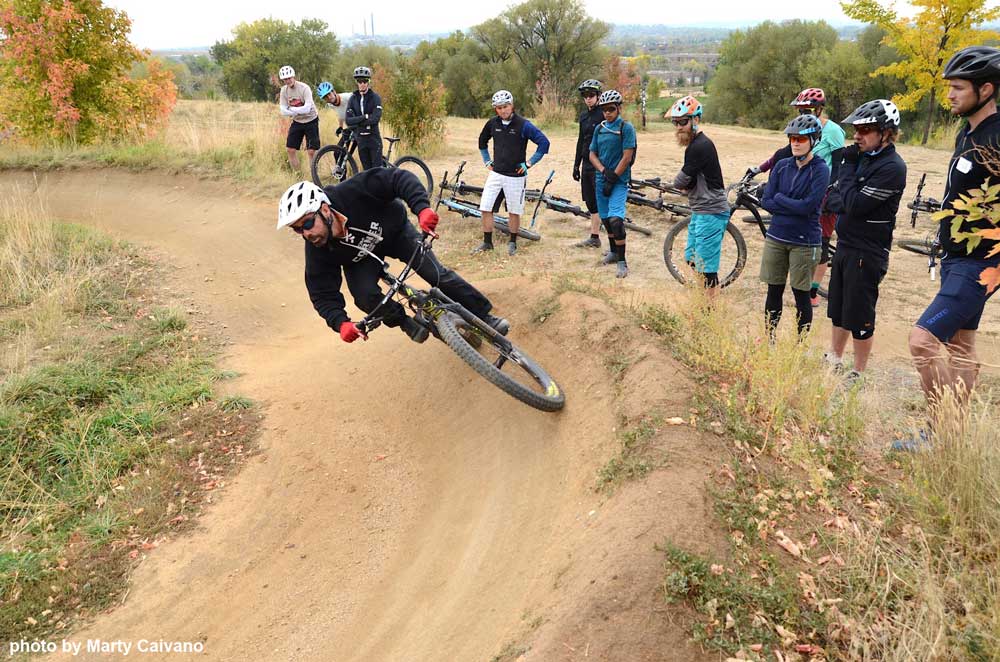 After some RipRow instruction, Lee watches his students plug the skills into the bike:
Teaching high-level enduro racers in Winter Park, CO.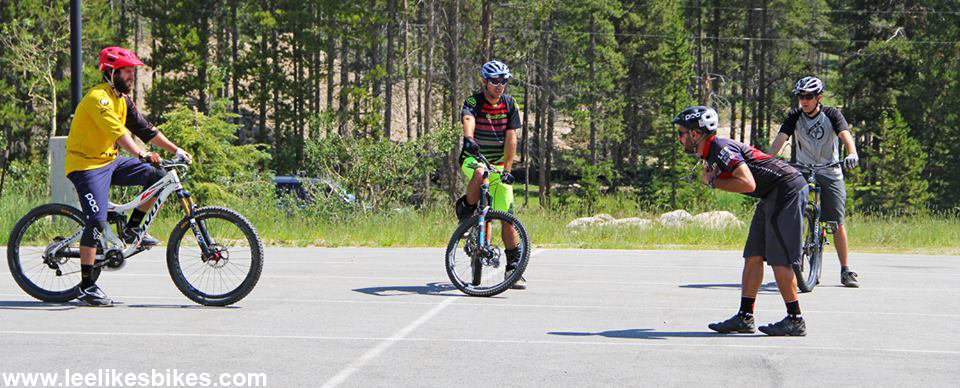 ---
Locations
I do most of my coaching at the incredible Valmont Bike Park in Boulder, CO. As a matter of fact, I am a Valmont Bike Park Official Adventure Provider. 20 percent of clinic fees go straight to the park. For more advanced or focused work we can work at Lyons Bike Park or along the Front Range. Sessions are available elsewhere at additional cost.
I love traveling around to spread the Kung Fu. We'll meet at your favorite spot, learn skills and drills, eat lunch then apply the skills to the local terrain. It's always a big, tiring and fun day. This will change your riding life. Seriously.
• Tell me where you are and what you want. Email me now.
• Pick a location and date(s).
• Pay $1,800 with this Paypal link.
• Share the adventure with as many riders as you want. Six is the sweet spot. You can go bigger if ya want.
---
About Lee
Lee McCormack, the Lee in Lee Likes Bikes has been a stoked rider and communicator for more than 30 years.
Growing up, Lee was a fat kid in a Weight Watchers family. He was told, over and over, that he was genetically a bad athlete, and that he should focus on other things. Well …
At age 19 he saw mountain bikes and said, "Wow, with 18 gears I'll bet I can ride up anything!" We all know how tough riding is when you're in terrible shape, but it was fun, and it just made Lee feel good. And proud.
Within a couple years, Lee knocked his ride to school down from 47 minutes to 19 minutes, and his body started to change. As the fat melted off and muscles began to show, something even more powerful happened: Some powerful, hidden part of his soul came out. Lee had more confidence. More swagger. More stoke.
And so he became a mountain biker.
At the same time, he began honing his professional skills. First in newspapers, then in software and the Web. Some of Lee's accolades:
• Editorial art director at a mid-sized daily newspaper group.
• Award winning infographics artist, back when newspapers were a big deal.
• Member of the team that won the 1997 Pulitzer Prize for public service.
• Designed the search experience for the then-biggest Web search engine in the world.
• Sole surviving information architect/interaction designer at a big web company. Lee always worked hard, and he used to ride street motos with the CEO — always just behind the CEO!
• Decent all-around rider. Lee loves all kinds of riding, but he had the most success in gravity events. A proud member of the 2004 Worlds DH team.
As Lee enjoyed success on the bike and at work, he felt an ever-growing sense of unease. Like he was meant for something different, something special: something that would combine his riding and communication skills.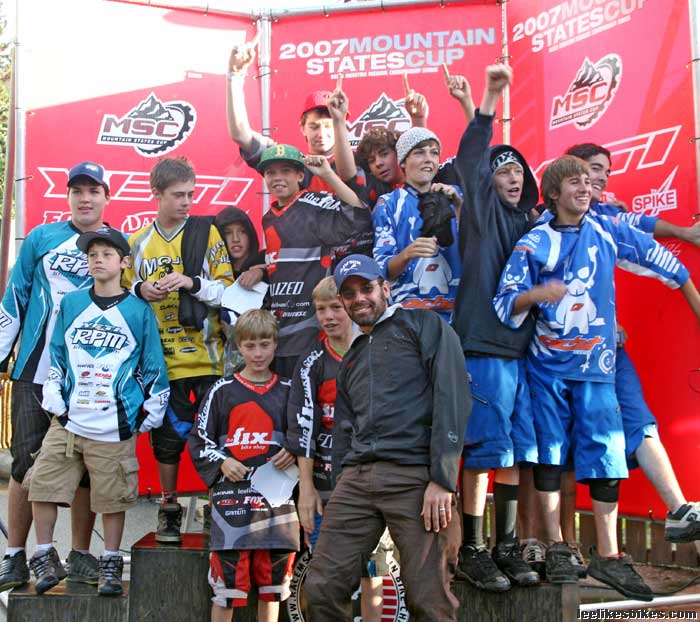 The Fix Junior Team, your 2007 Mountain States Cup champions. That's Lee beaming in the foreground.
Finally, about 18 years ago, Lee was in the Palo Alto Theater with a bunch of Silicon Valley millionaires, watching the movie Whale Rider. This movie is all about fate. In it, a Maori girl is destined to become the king of her tribe — which is not an easy thing! As the story unfolded, Lee started to cry. Was he honoring his fate? No, not yet. By the end of the movie, Lee was bawling uncontrollably, and that was it. He went to work and quit.
Going from six figures to zero figures overnight is pretty stressful. As fate would have it, Lee's old riding buddy Brian Lopes called to say hi. Lee said he wanted to write the definitive how-to book, and Brian said, Sure, I'll do that with you. And the first Mastering Mountain Bike Skills was born.
After MMBS came out, Lee decided mountain biking deserves a curriculum like skiing and other "real" sports. Using all of his riding, communication and design skills, he began to design a teaching method. And he began to teach it.
Scroll ahead. Lee has written for numerous magazines and published seven more books, and he has taught thousands of beginners and pros; men and women; kids and retirees; XCers, trailriders, enduro racers, DHers, BMXers and roadies. Pretty much anyone who wants to Ride and Live better.
As skills director for the National Interscholastic Cycling Association (NICA), Lee wrote the training manual, created the curriculum and trains high school coaches all over the U.S.
Lee loves to ride, but his true passion — and purpose — is helping other people ride. Teaching is the fullest expression of his physical, mental and emotional abilities. It's what he's made to do. Every time he runs a class, he's as nervous — and stoked! — as the first time.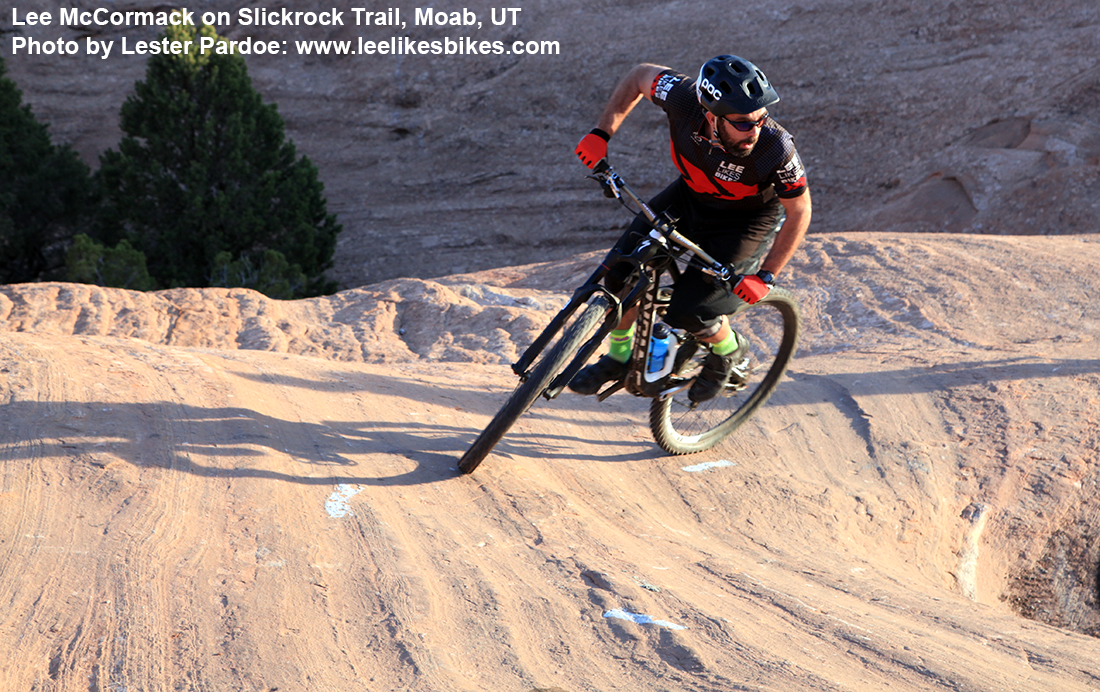 ---
Policies
Time: The clock starts at the appointed time. Be ready to ride.
Equipment: Your bike should be well adjusted and in good working order. If I believe your bike is not safe, we will spend clinic time making it safe. If I need to adjust anything —brakes, gears, suspension — I will use clinic time. BTW: Most riders' bikes are way off, and a few quick adjustments can make a wonderful improvement.
Lee Likes Bikes partners with The Fix Bike Shop to make sure you and your bike are dialed in. The Fix is on the north side of Valmont Rd., right next to the Valmont Bike Park.
Changes and cancellations: If you want to change your appointment, you must notify me by phone or email within 48 hours. After that time, there will be no change or refund.
Weather: Bad weather does not cancel sessions unless the venue is closed. If the conditions permit any kind of riding, we will ride. If it's raining, bring a jacket. If it's muddy, we'll find another surface to ride on. If the lift closes because of lightning, we will push our bikes or practice in the parking lot. if we do cancel because of weather, it will be at my discretion, and I will notify you as early as possible.
Liability: Bike riding has inherent risks, and you must accept those risks. You will sign a waiver before we ride.
If you are a mountain bike skills coach or instructor, and you work on your own or with another party, please do not sign up for an LLB clinic. See below:
Use of information: The Lee Likes Bikes Training Method is the mountain biking instructional method developed by Lee Likes Bikes (LLB) for sole use by Lee Likes Bikes and authorized individuals. It is the intellectual property of LLB. The LLB Training Method information conveyed to the participant shall be used only for the participant's personal use. It is not to be used outside LLB-authorized activities for which LLB and the participant have a business relationship, nor is it to be shared with others — including riders, trainers or instructors — outside LLB authorized activities. Any appearance or representations made by the participant of this information in any form shall be credited to LLB. LLB does not train other bike coaches unless they are working for LLB. If you have any questions, ask Lee. If you plan to use this information for professional gain or if you are unsure about your use of this information, please do not attend an LLB training class. If you are interested in becoming an LLB-certified instructor, please contact Lee McCormack at lee@leelikesbikes.com.

Lee Likes Bikes partners with The Fix Bike Shop to make sure you and your bike are dialed in. The Fix is on the north side of Valmont Rd., right next to the Valmont Bike Park.
---