Pump track pain cave and other delights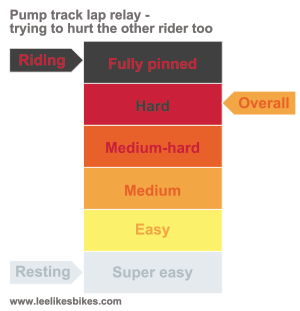 Now that coaching season is slow, it's time for some fitness training, which means PT/stability/mobility/strength, Pump Up the Base and … drum roll … some pump track mayhem.
Yesterday's adventure:
---
Track: Mesa Top Pump Track at Valmont Bike Park in Boulder, CO.
Bike: Specialized P3 with FOX 831 fork and Shimano XT/Saint/PRO components. This is a fast, fast bike.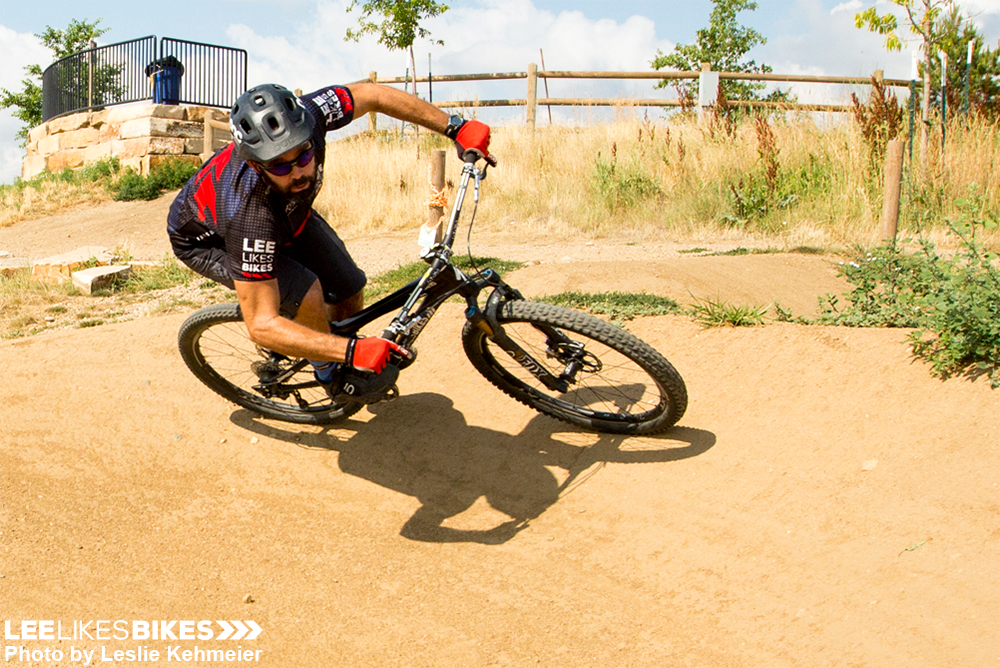 Single laps on one minute intervals
This reminds me of swimming in college (back in my triathlon days), except I don't feel like I'm gonna drown.
• "Cruise" a lap in about 30 seconds.
• Rest about 30 seconds.
• Repeat for a total of 20 laps.
This ends up being an aerobic effort with a focus on shoulders and core. Not so hard.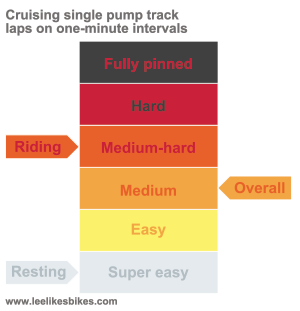 then
Mutually assured destruction
Coach Kevin Stiffler and I share the P3.
• Pin a lap as fast as possible.
• Pass the bike to Kevin. The bike cannot stop moving forward.
• Kevin pins a lap as fast as possible. With tricks.
• Kevin passes the bike to me.
• Repeat for a total of 10 laps each.
Anaerobic pinnedness with partial recovery = digging a pain cave. Bonus: The more I hurt, the more Kevin hurts. And vice versa.
Everyone wins!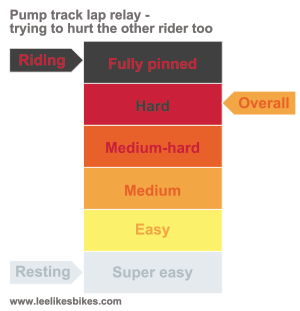 Next: 24-hour Pump Track Relay Worlds?
Have fun out there,
Lee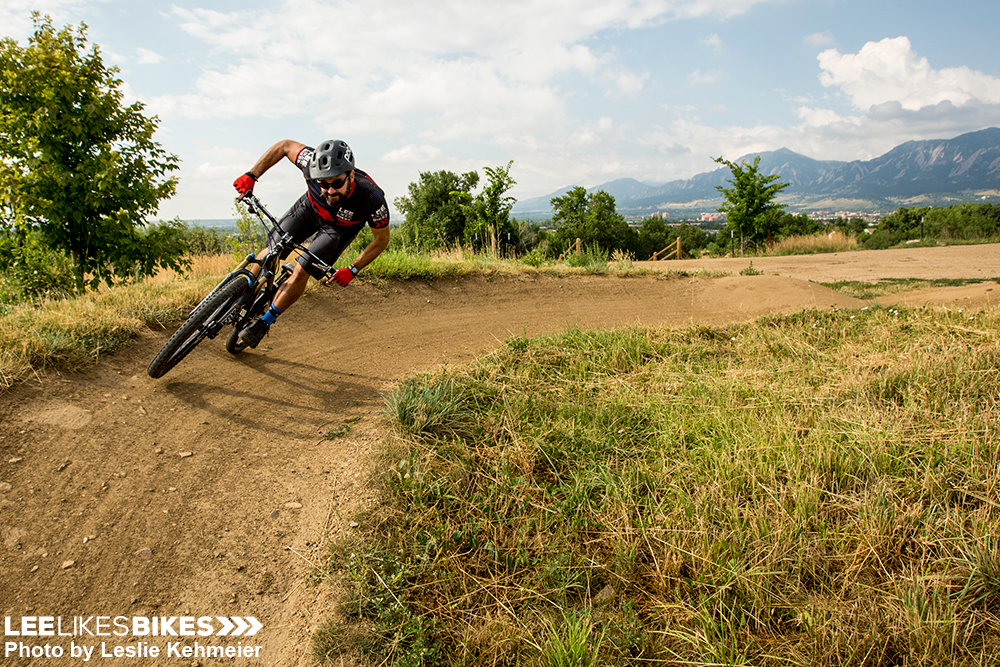 ---
Know more. Have more fun!
Join the leelikesbikes mailing list:
---
https://www.leelikesbikes.com/wp-content/uploads/2018/08/leelikesbikeslogoheader.jpg
0
0
leelikesbikes
https://www.leelikesbikes.com/wp-content/uploads/2018/08/leelikesbikeslogoheader.jpg
leelikesbikes
2014-12-03 12:17:05
2014-12-03 12:19:02
Pump track pain cave and other delights