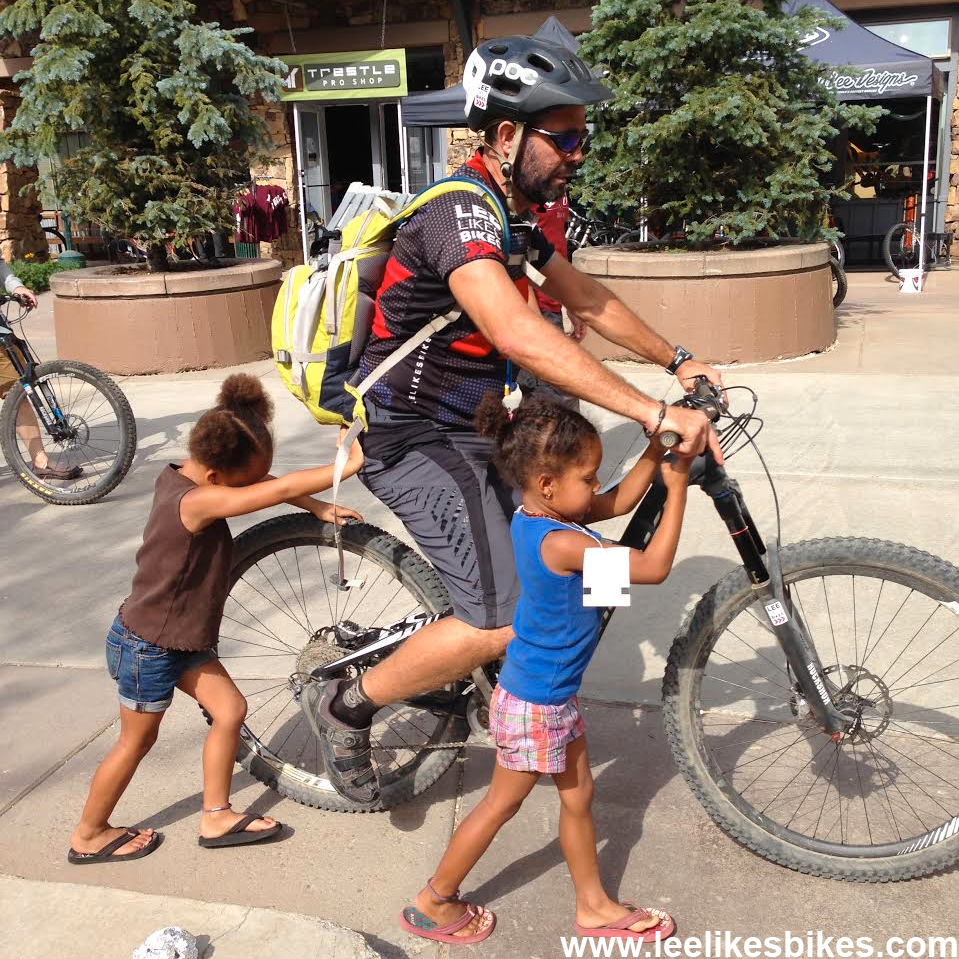 Last weekend was a big deal in Winter Park, CO. You had the Air Downhill, the Enduro World Series, the Slopestyle, some cross country and more I'm sure.
I didn't compete at all. It felt strange, but it was good.
---
The Wife, Bugs and I arrived Friday evening. The energy was heavy, with all the pro teams and old friends/competitors/colleagues milling about. I felt my old competitive nervousness … oh man I wish I could race … I can totally be competitive …
I've done a fair amount of racing over the years, and I still love it from time to time. There's something valiant and fun and good about doing battle with other gentlemen warriors.
But I'm not here for war. I'm here for love: Love my family, spread MTB kung fu love to my clients. These are my current missions, my Purpose.
On Saturday Kevin Stiffler and I worked with a half dozen riders from the Boulder Running Company Cycling team. This is my 12th session with this group this year. We've done all the bike park skills and some local trails. This, Trestle Bike Park, is the graduate program.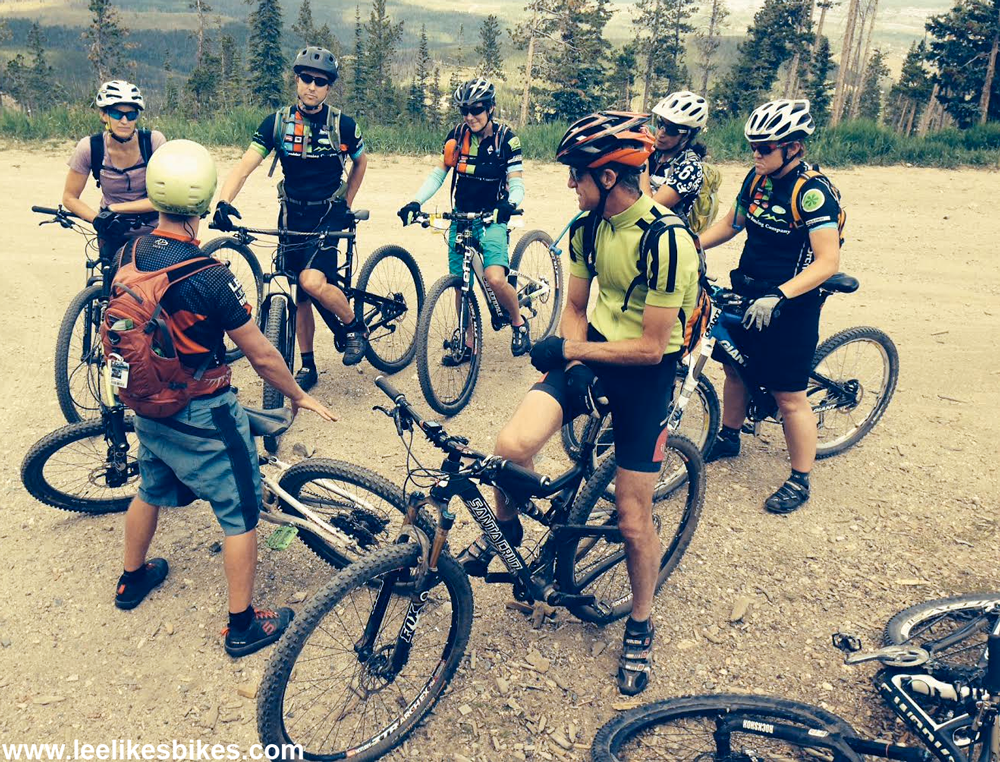 Olivia, coach Kevin, Mike, Catherine, Norm, Jessica and Rachel: shredders all!
Part of me wanted to be racing, but every racer I talked to seemed stressed out: scary trails, mechanicals, just didn't execute, whatever. That's a tough way to make a living — or to get your validation. As I mentioned to one pro, "I don't have to win anything or beat anyone else to succeed."
He was like, "Uh … well … I'm faster than you!"
OK man, you got it.
Instead of trying to crush other egos, Kevin and I focused on our students. They cornered and pumped, and some even jumped. They were stoked! What a cool way to spend the day. If I won the old guy class, big deal: It would only be because some old pros (Brian Lopes, Joe Lawwill …) are still racing pro. An age class win is totally arbitrary. Besides:
Victory is fleeting. Love is forever.
After the session, I found my girls in the village. They were finishing some mini golf. The Wife was happy. The Bugs were having fun. I was relaxed, and I really enjoyed and appreciated them being there.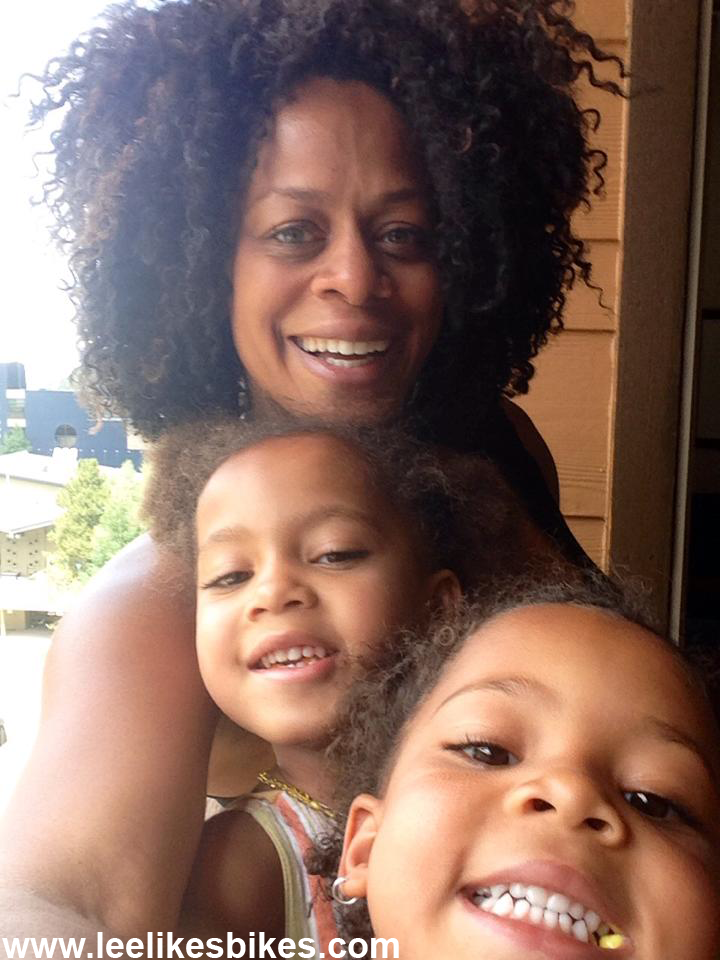 The Wife, Finn and Fe!
If I was racing, I'd be stressing about stages past and future. There's no way I could give the girls a big hug — and fully mean it. We watched the pond crossing, had some pizza, soaked in the hot tub then went to bed. Good stuff.
They next morning some family friends came up for the day. Nick, a former skier/motocrosser, and I had a great time hanging out and shredding. We could see and feel the stress among the racers. Meanwhile, we just enjoyed the day and rode in that sweet spot where challenge and skill meet.
Afterward, we met our ladies and had a nice lunch in the village. We were stoked from the riding and basking in the warmth of love power.
Hmm, I did win last weekend!
Have fun out there,
Lee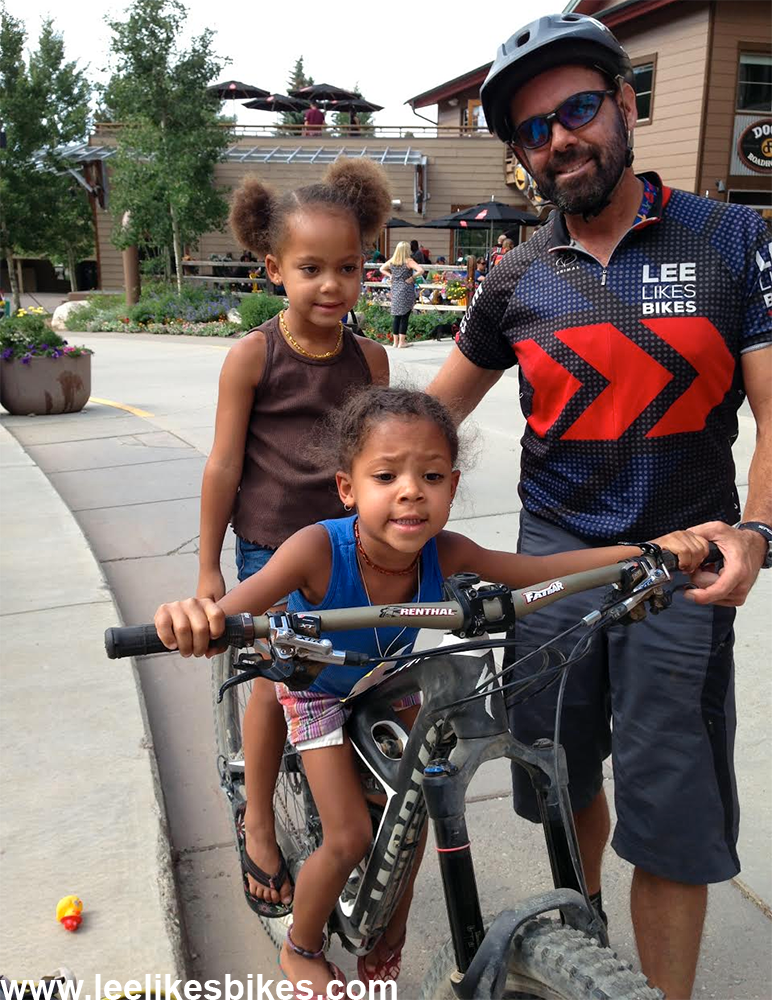 S-Works Enduro Buggie Tandem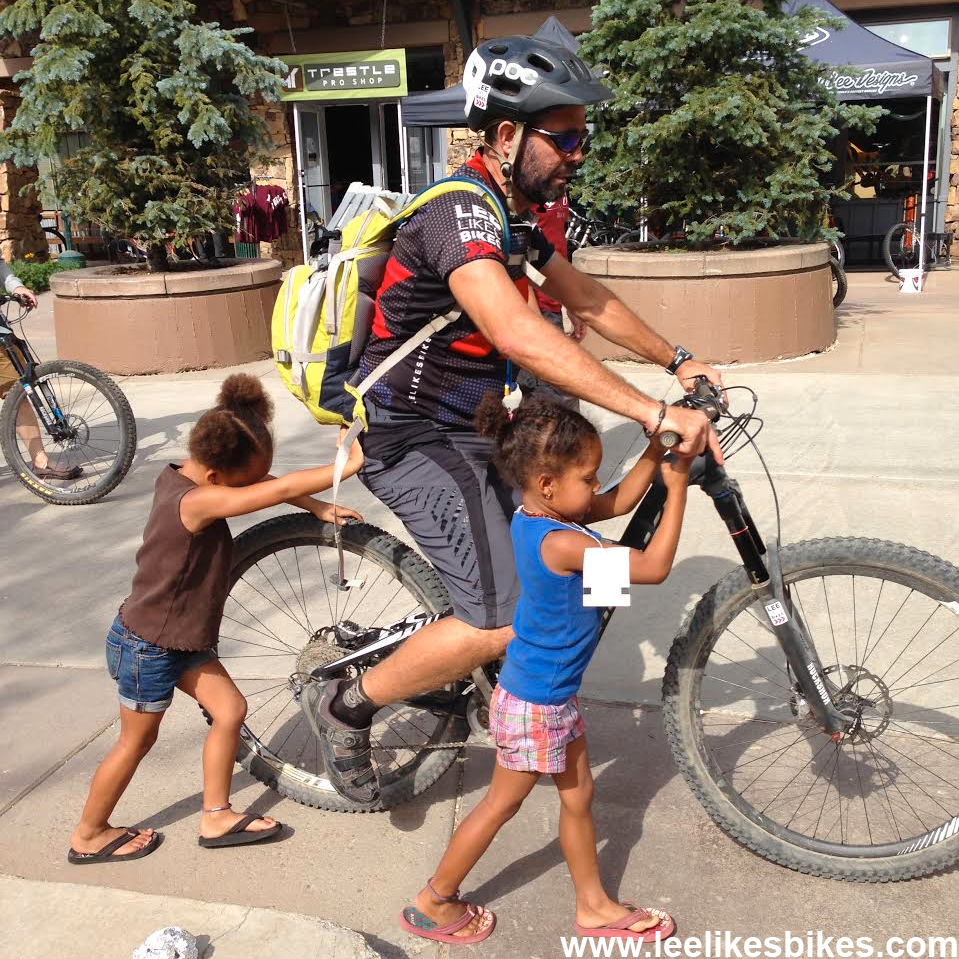 Two Buggie power!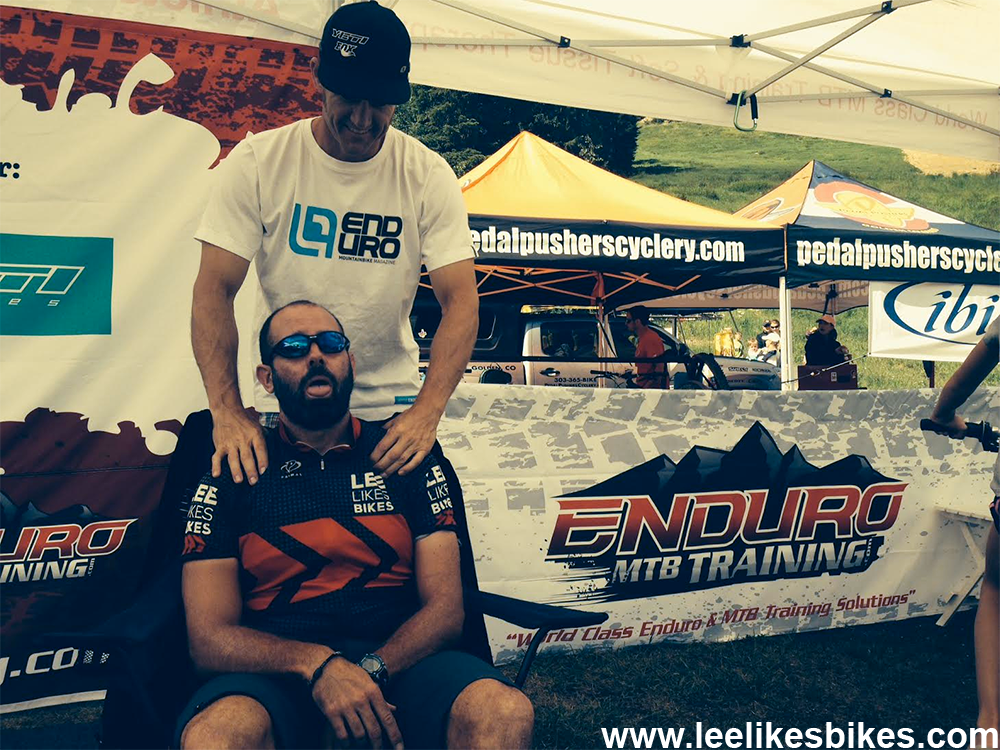 Before Saturday's session, Dee Tidwell from Enduro MTB Training did some soft tissue work on my shoulder. It hurt at the time, but he really loosened me up for a great day.
---
Know more. Have more fun!
Join the leelikesbikes mailing list:
---
https://www.leelikesbikes.com/wp-content/uploads/2018/08/leelikesbikeslogoheader.jpg
0
0
leelikesbikes
https://www.leelikesbikes.com/wp-content/uploads/2018/08/leelikesbikeslogoheader.jpg
leelikesbikes
2014-07-28 11:31:42
2014-07-28 16:59:43
The joy of not racing