Pump track at Denver Green School!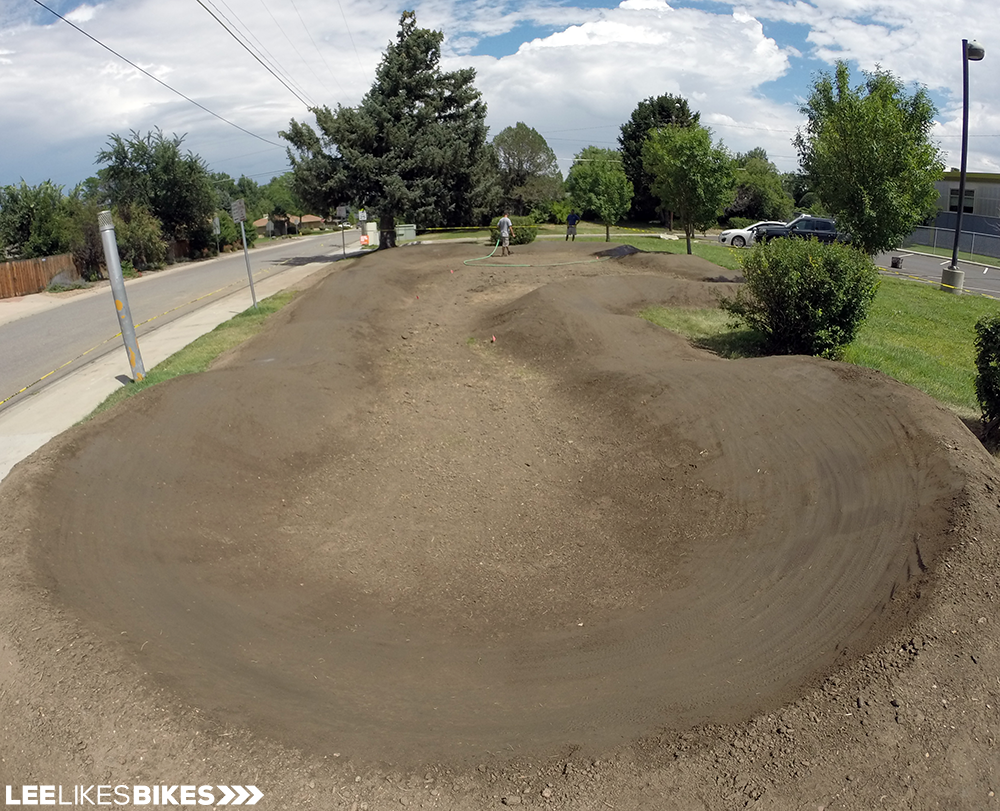 Does your school have a pump track?
This one does, and it is sweet.
---
The future is now, and now is all about pump tracks. Pump tracks are small, inexpensive, safe and fun for everyone. Soon every community — and many schools — will have a track.
Here's a cool example from Denver Green School, an early childhood through 8th grade school in Denver, CO.
Design and build by LLB Trailbuilding. Great work by Scott Miller, head builder and photo/videographer.
Project requirements
When the client (teacher Greg Parker) contacted me, the space and budget were already established.
• Use an open space surrounded by parking lot.
• Work with existing trees and sprinklers.
• Focus on beginner/intermediate riders. But, of course, keep it fun for experts.
• Scale the size of the track to fit within the budget. This is always an interesting balancing act.
• Allow for future phases. Possibilities include cross-over lines and jumps.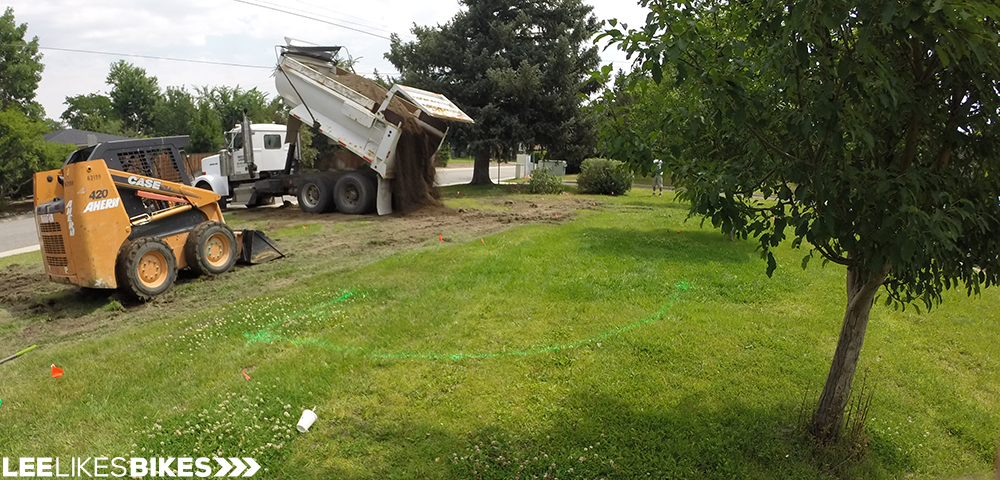 Measure twice, build once. Checking the math before placing the dirt.
About the track design
I'm really proud of this layout. It packs a lot of fun into a small space and amount of money.
• Long straight to settle into a pump oscillation (pumpillation?) and build speed.
• Sweet 180 to rail. Pulling Gs!
• Interconnected turns for lateral love and deep skill-building.
• A single route to reduce the chances of collisions. Also, a single line will get ridden a lot and stay packed. More and more, I keep these tracks simple. Better to keep a simple track dialed than to let a complex track turn to dust.
• Low phase (small rollers and low berms) to work with the allotted dirt budget, as well as beginning riders. Check out how sweet a track can be with minimal material. It's all about the math.
I will make this layout available as a ready-to-build plan. Stay tuned.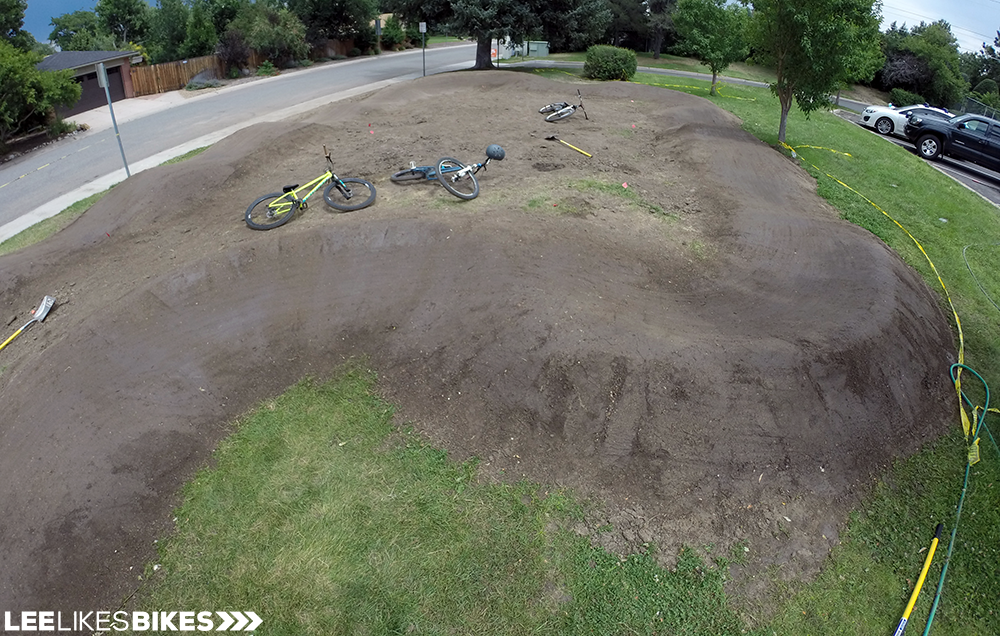 Taking shape. The better the layout, the less hand work you have to do. Good math saves money and time!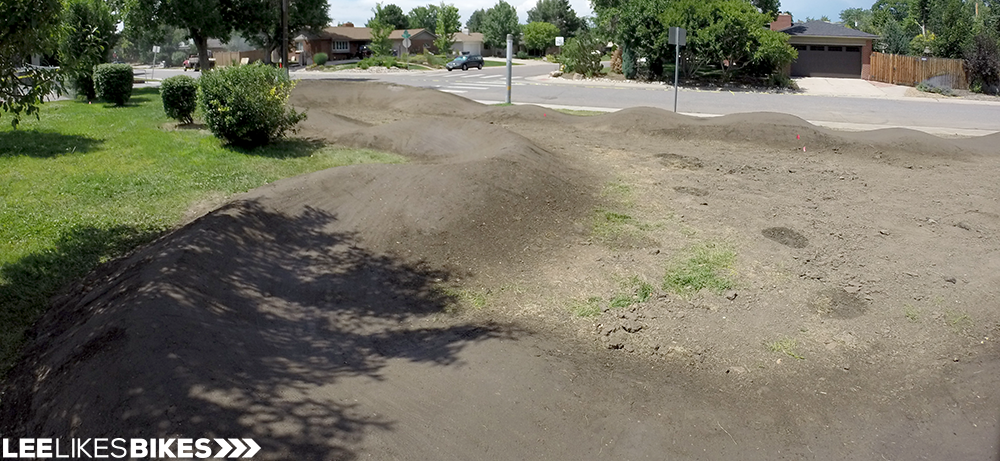 It'll be sweet to duck under the tree.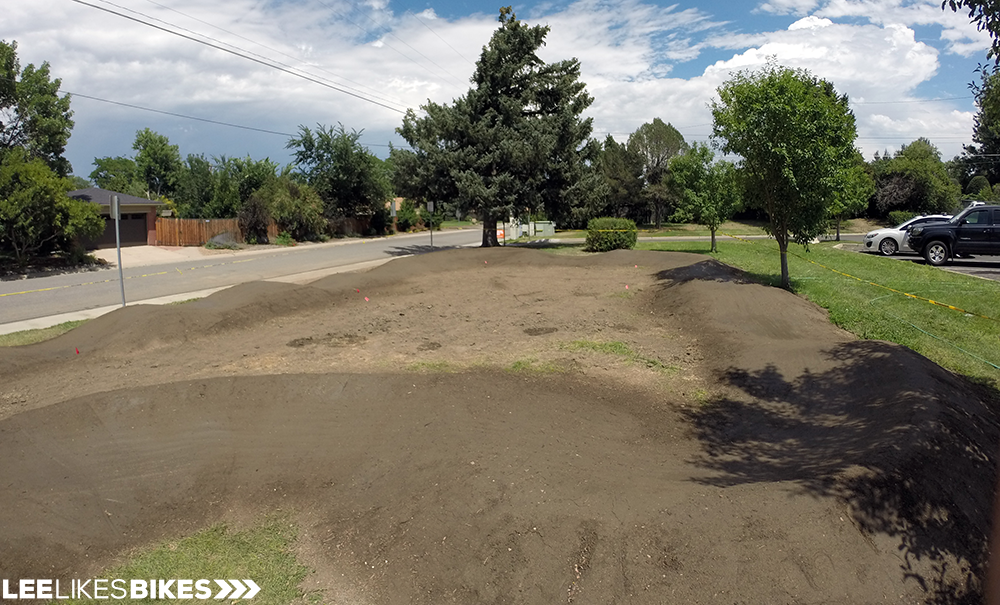 I love interconnected turns. It's like ripping singletrack — but in your school parking lot.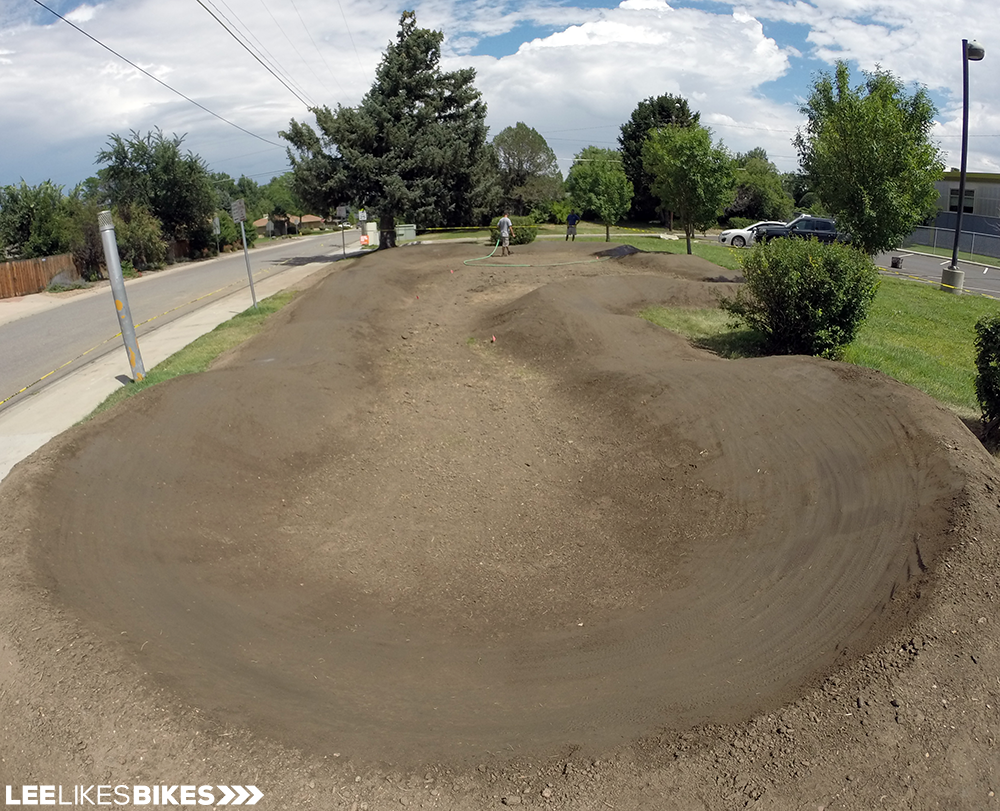 Oh man, that looks sweet. Thanks again to Scott Miller for a beautiful build.
Get your own pump track!
Welcome to Pump track Nation – the $9.99 how-to ebook that started the revolution
LLB Trailbuilding – Design and build services, plus ready-to-build pump track plans
Have fun out there.
Lee
---
Know more. Have more fun!
Join the leelikesbikes mailing list:
---
https://www.leelikesbikes.com/wp-content/uploads/2018/08/leelikesbikeslogoheader.jpg
0
0
leelikesbikes
https://www.leelikesbikes.com/wp-content/uploads/2018/08/leelikesbikeslogoheader.jpg
leelikesbikes
2014-07-29 09:54:39
2014-07-29 14:02:07
Pump track at Denver Green School!