Early impressions: Specialized Slaughter tire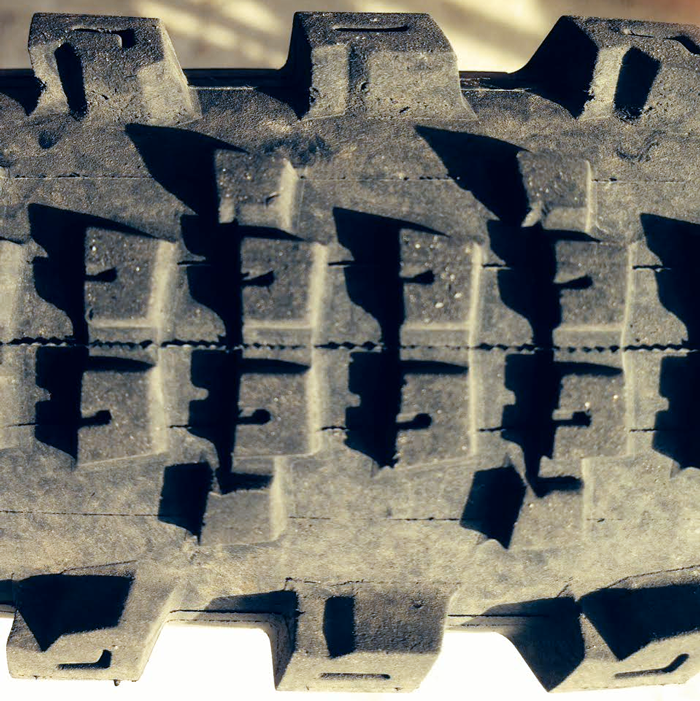 Many of you are running Specialized Butcher tires on the fronts of your all-mountain/enduro bikes.
The Butcher is a versatile and dependable choice. But what do you run in back, especially if you want faster rolling?
---
On my Stumpjumper and Enduro 29s I've run various tire combinations:
• 2.3 Butcher front, 2.3 Ground Control rear – Impunity up front and consistency out back. Made the Sea Otter dual slalom final!
• 2.2 Purgatory front, 2.1 Ground Control rear – Quick! Wore out quick, too.
• 2.3 Purgatory front, 2.3 Ground Control rear – I've been on this combo for a long while now. Predictable and competent in most places.
On Friday at Winter Park, I took some pre-clinic runs with Curtis Keene. At that speed on those blown out trails, the well worn Purg/GC felt sketchy.
So I bought a fresh 2.3 Butcher (Control casing) for the front and the new Slaughter (GRID casing) for the back. Curtis is running these exact tires, so they'll make me fast enough for a Red Bull contract, right?
Slaughter details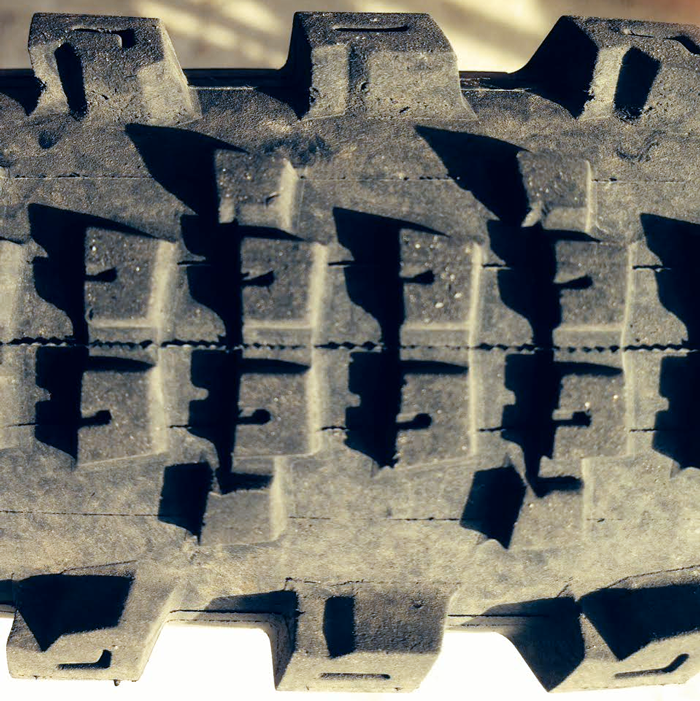 2.3 Slaughter GRID with two days of DH runs.
• Low, closely spaced center knobs for fast rolling.
• Butcher side knobs for cornering bite.
• Wide open shoulder channel for extra-turbo bite!
• GRID casing is 2Bliss ready and has an extra cap ply for burliness. It feels kind of like a foldable DH tire.
• 60a rubber in the middle, 50a rubber on the sides.
• 29 x 2.3 weighs a reported 955g (about 250g more than the Ground Control it replaced).
Other casing options and details at Specialized.com
Slaughter impressions
I have two days on this tire: full, long days at Trestle Bike Park in Winter Park, CO. Conditions were hard packed, dusty and/or rocky. I was able to compare tire-to-tire, trail-to-trail on the same weekend on the same bike.
Butcher Control and Slaughter GRID both at ~28 psi.
• Butcher side knobs bite! The Butcher/Slaughter combo delivered a completely different experience than the Purg/GC combo. Turns that were drifted on Friday were carved on Saturday and Sunday. Like I've said before, the Butcher is a tire of impunity. Put it where you want and worry not.
• The Slaughter rolls plenty fast and hooks just as well as the Butcher. I didn't notice any vagueness out back, but I do make a practice of leaning my bike in turns.
• I like the heavier casing. It adds to the whole impunity thing, and I think the weight adds stability in the gnar.
My S-Works Enduro 29 is basically a mini DH bike that can be pedaled. So why not run mini DH tires that can be pedaled? The Butcher and Slaughter make an effective combo for this bike, and I plan to wear them out.
Rip it,
Lee
---
Know more. Have more fun!
Join the leelikesbikes mailing list:
---
https://www.leelikesbikes.com/wp-content/uploads/2018/08/leelikesbikeslogoheader.jpg
0
0
leelikesbikes
https://www.leelikesbikes.com/wp-content/uploads/2018/08/leelikesbikeslogoheader.jpg
leelikesbikes
2014-07-22 09:46:56
2014-08-09 09:35:43
Early impressions: Specialized Slaughter tire