Learning and shredding with Curtis Keene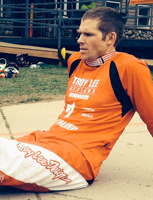 Saturday's LLB skills clinic with Curtis Keene was rad!
Six strong riders — pros and bros — honed their kung fu skills, ripped trails and learned from the best.

---
The day before
I taught all day Friday then hooked up with Curtis for a few runs. Every time I ride with Curtis, it's special. Here's our last adventure: It doesn't matter, and it's OK and it feels great.
Friday's findings:
• Wow. Curtis is fast man fast! His riding style is the same as always — a happy dolphin riding sine waves of love — but everything he does is even more powerful and precise. "That's just race craft," he said.
• He was riding half speed, but — dude — I am not used to riding rocks that fast. The secret to stress reduction, I found, is the Keene Switch: If you don't want to run into something, just hop or jump over it. Flip the switch: The more you cavort like a baby dolphin, the funner it is.
Saturday's coaches
• Me, Lee McCormack
• Kevin Stiffler, LLB coach, professional teacher and gentleman ripper. He recently came from BMX, and he keeps breaking mountain bike parts. Learn more about Kevin and his clinics.
• Curtis Keene, pro enduro racer. He has a Red Bull athlete page.
Moments: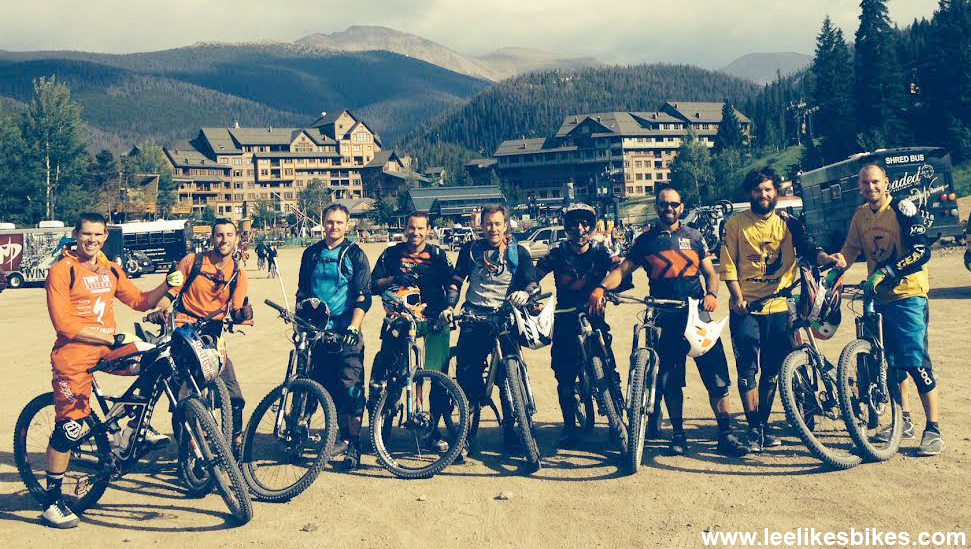 Coach Curtis, ripper Brandon, ripper Dennis, ripper Tim, ripper Eric, coach Kevin, coach Lee, ripper Sean and ripper Macky.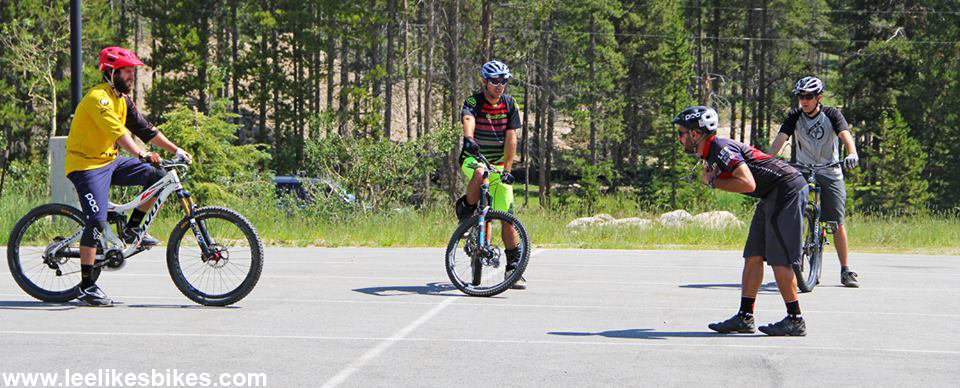 Talking body mechanics. Photo courtesy of Team Santa Fe Brewing-Pivot Cycles.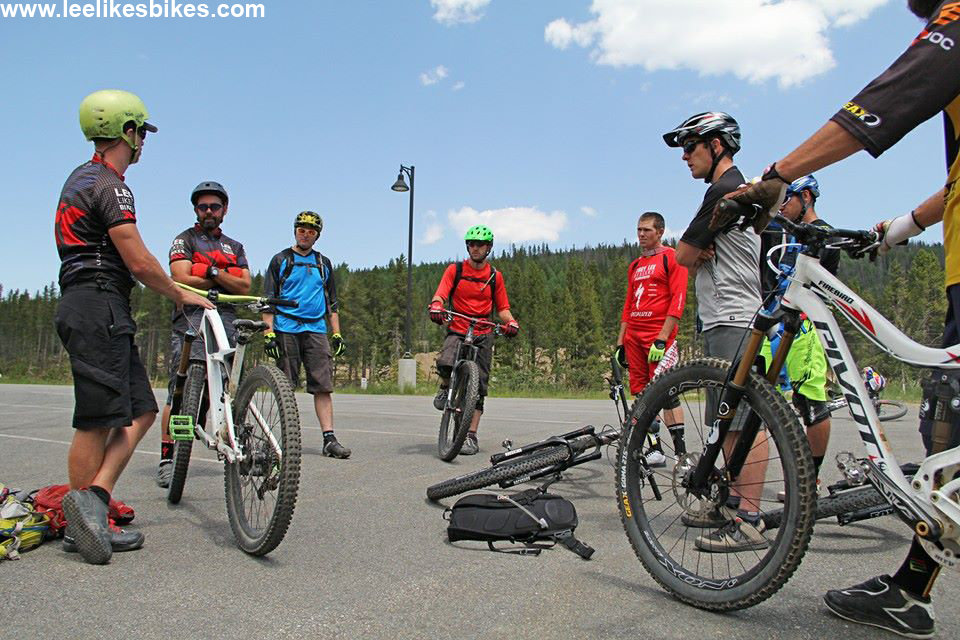 Coach Kevin breaks down braking. Photo courtesy of Team Santa Fe Brewing-Pivot Cycles.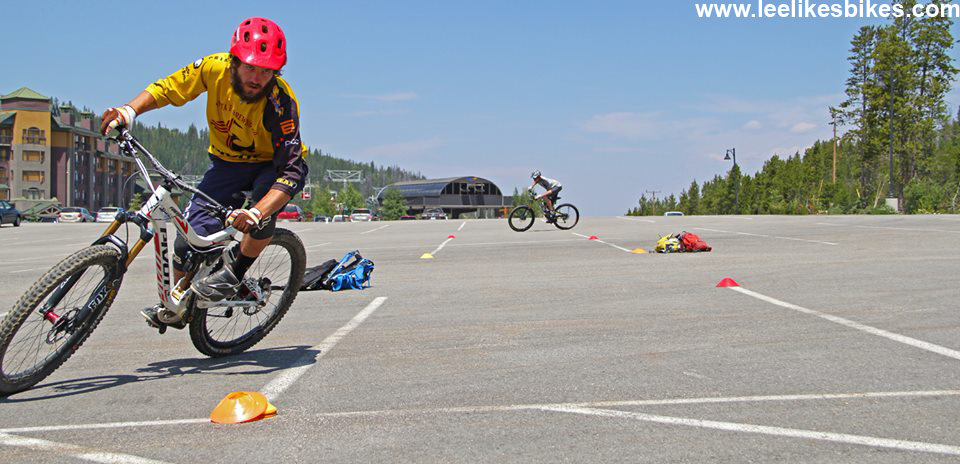 Sean Leader rails! We got deep into cornering kung fu. Photo courtesy of Team Santa Fe Brewing-Pivot Cycles.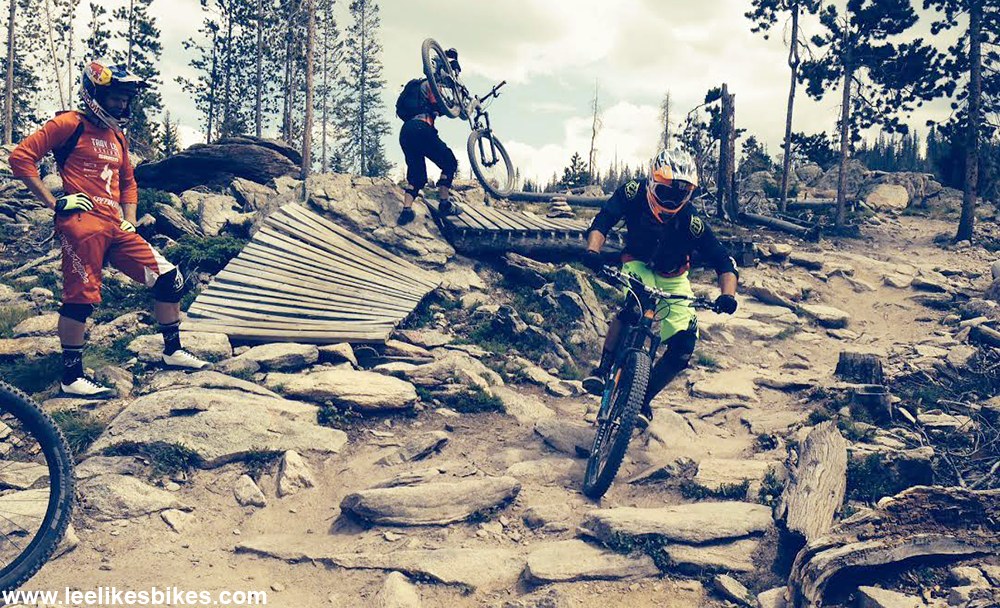 Tim Kelton carves a tricky entrance under Curtis' watchful eye.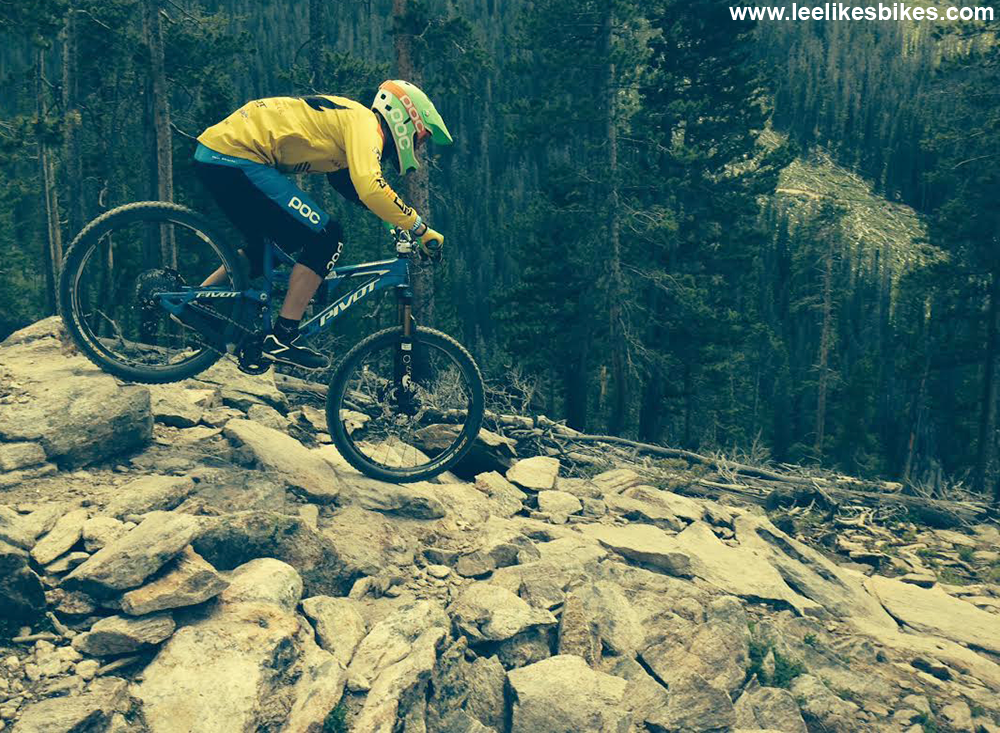 Macky Franklin of Team Santa Fe Brewing-Pivot Cycles rolls down the rocks into the turn.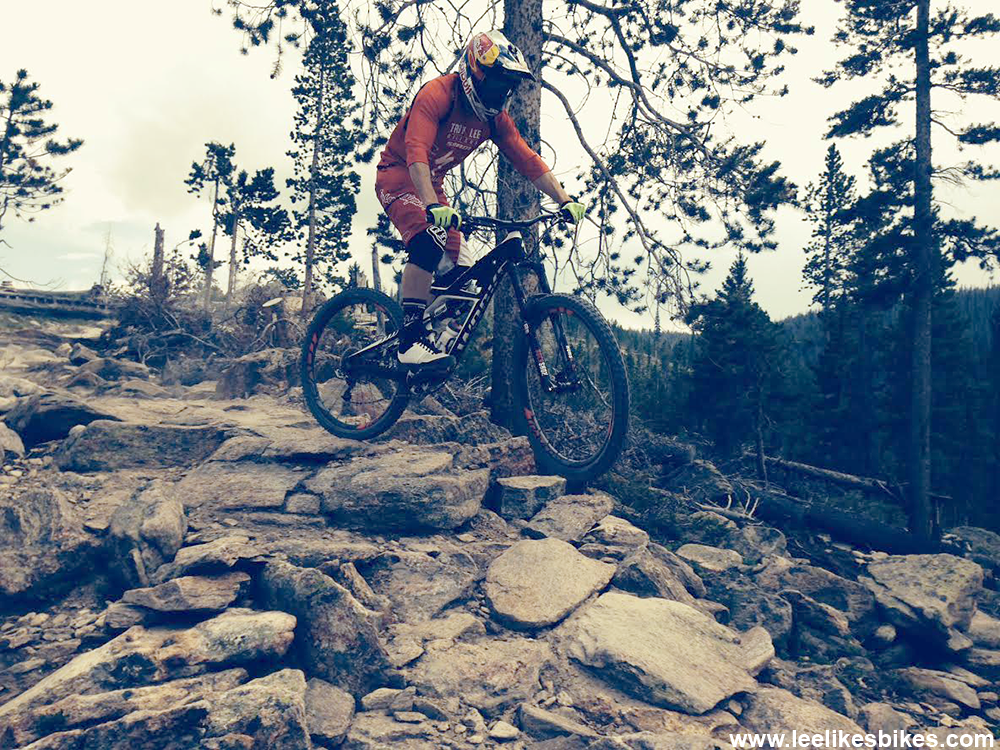 Curtis jumps over the rocks and lands in the turn. That works too, I guess.

Brandon Rock with the light hands and laser focus!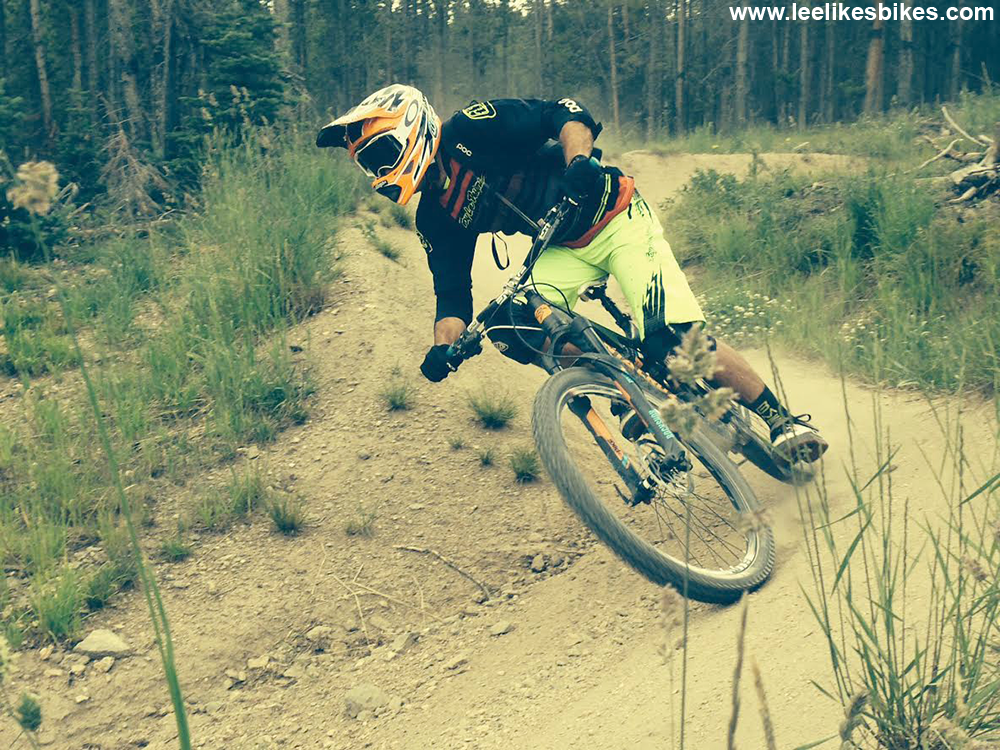 Tim sets a hard edge. BRAAAP!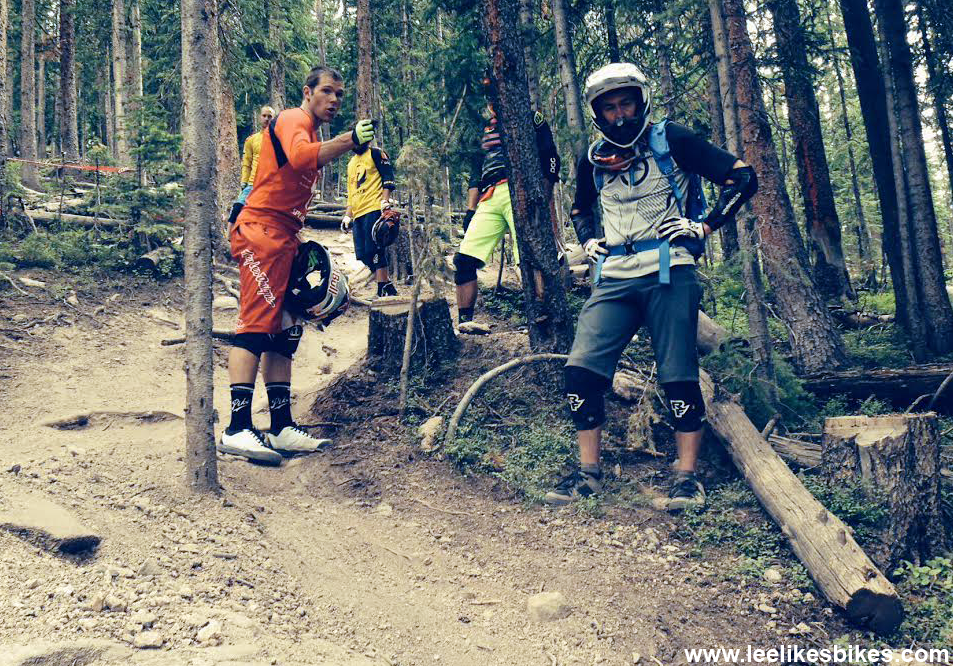 When Curtis talks about line choice, smart people listen.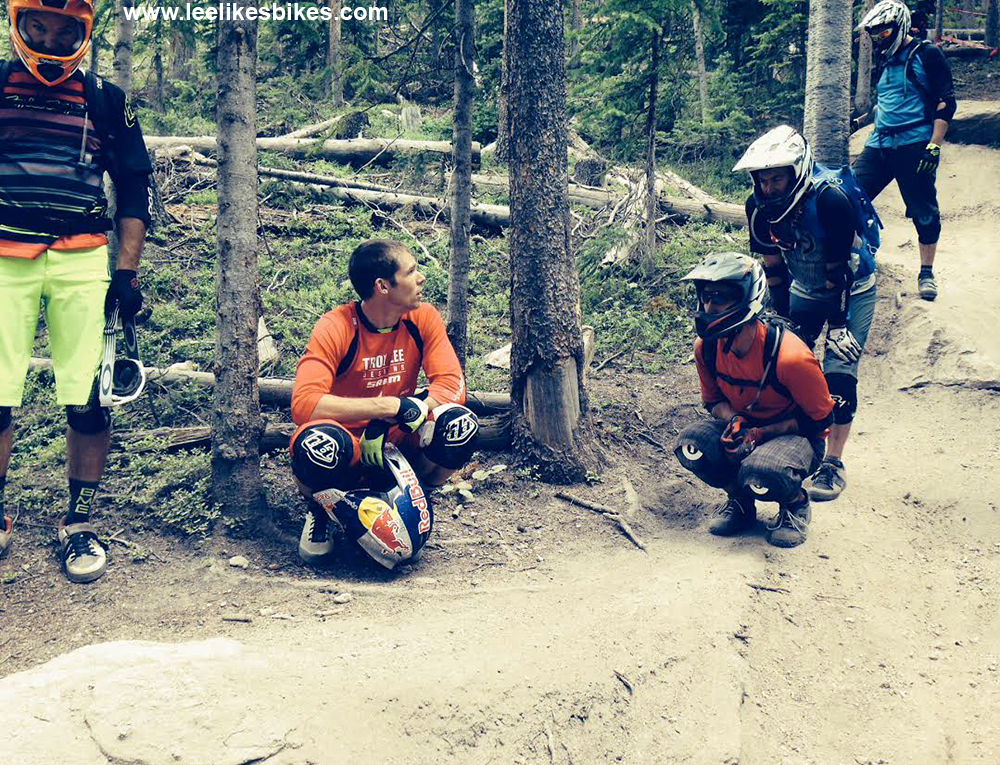 Sometimes you gotta get down and look at the line. And, often, the safest line is straight over the biggest rock.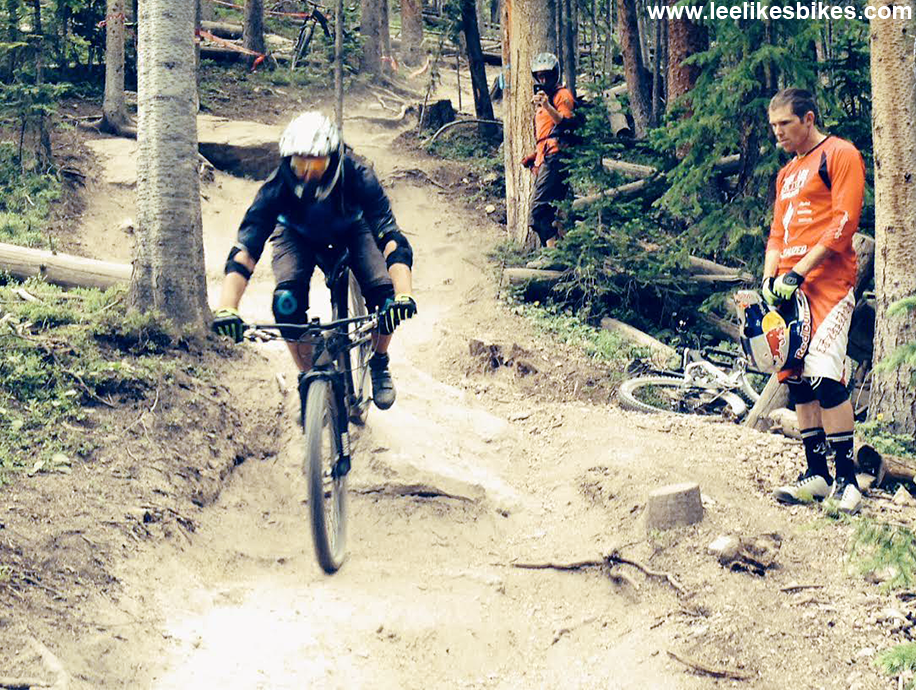 Dennis Demers nails it!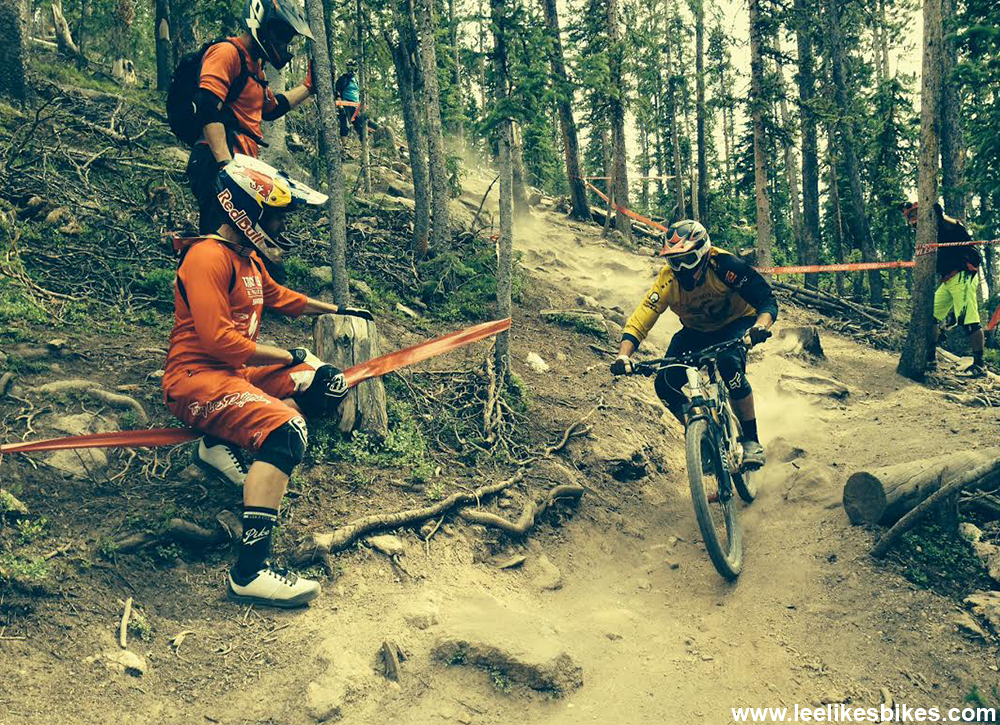 Sean carries great speed.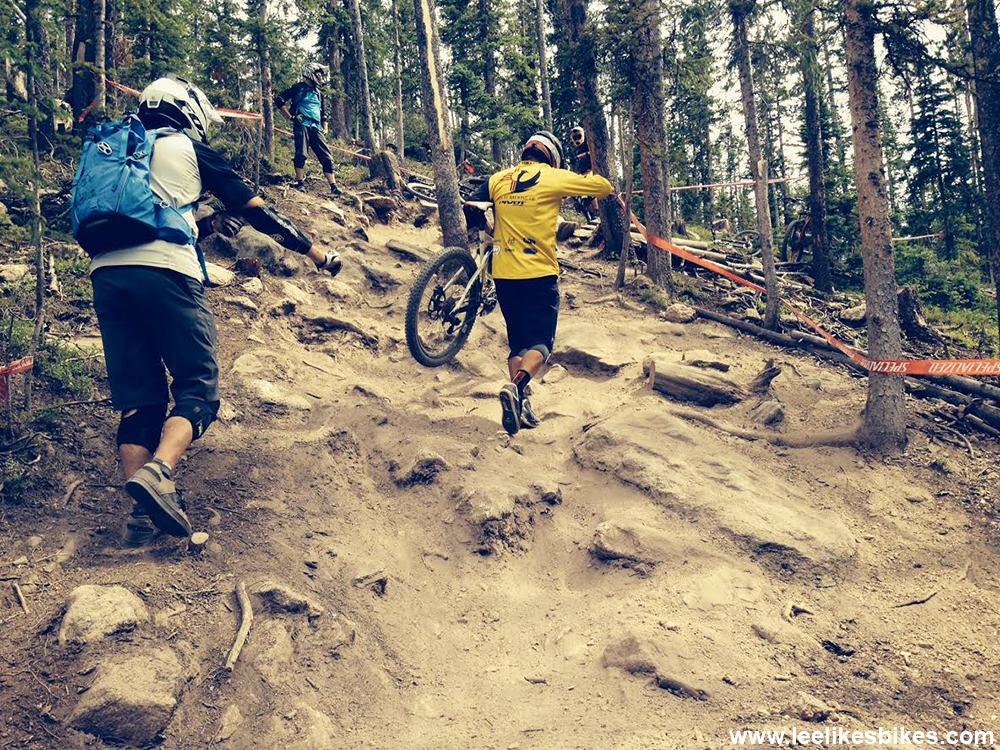 Again. Faster!
Thanks to the whole crew for coming out. What a great day.
Lee
Skills clinics in Boulder, CO and elsewhere >>>
---
Know more. Have more fun!
Join the leelikesbikes mailing list:
---
https://www.leelikesbikes.com/wp-content/uploads/2018/08/leelikesbikeslogoheader.jpg
0
0
leelikesbikes
https://www.leelikesbikes.com/wp-content/uploads/2018/08/leelikesbikeslogoheader.jpg
leelikesbikes
2014-07-22 08:33:59
2014-07-22 08:40:25
Learning and shredding with Curtis Keene