Hamstring stretches for people who don't want to stretch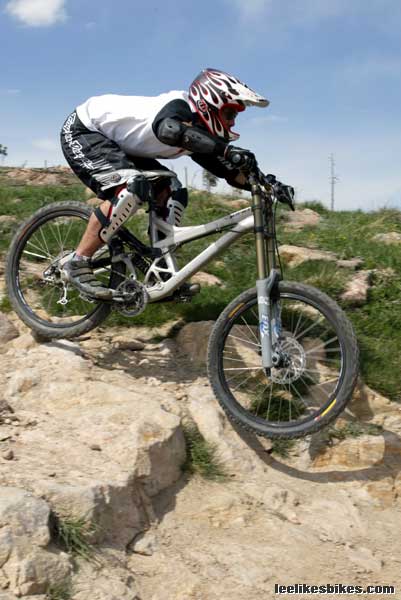 Lee,
I attended the Level 1 class at Valmont Bike Park with Kevin this weekend, it was awesome. We learned so much!
One of the key things I learned is that I need more flexibility. Kevin mentioned F6 and it looks like a great way to reinforce key movements and strengthen your riding body. I was wondering if you have any specific recommendations for improving flexibility, especially in hamstrings.
Thanks Lee, looking forward to the Level 2 clinic in a couple of weeks!
Chad
---
Chad!
Thanks for rocking the class with Kevin Stiffler. He is a great teacher, isn't he?
You're right: Mobility is essential! When we can get our bodies into the proper position, we can Ride with a capital R and Flow with a capital F. If you don't have the mobility to get there, well, you know: You're always fighting, and the bike is more likely to ride you than the other way around.
Open hamstrings help you achieve a deep hip hinge, which is the key to the attack position — and pretty much all athletic endeavors. Here's a photo of me DHing in 2005 with a pretty decent hip hinge.
1) Hips and spine stay aligned. This is the key to more strength and less pain.
2) Butt is back, and weight is supported by the glutes.
3) Shoulders are low, which provides the range of motion to, say, push the front end down some crazy rock ledge.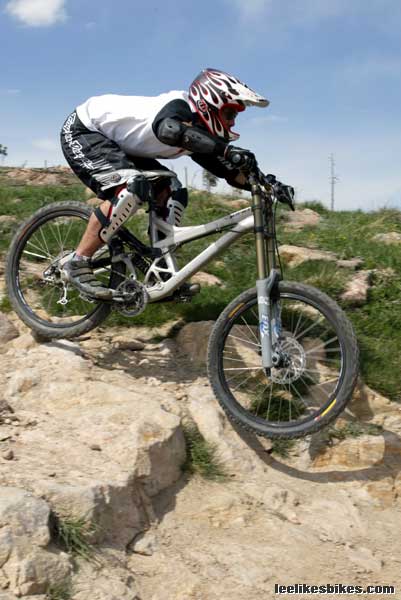 You've already bought the F6 off-bike training program. Those movements will develop your MTB balance, mobility and stability in a very quick, efficient way. Three of the six moves include hip hinges. When you do them, think of shredding your bike.
There are lots of ways to stretch hamstrings [Google search], but, frankly, most people who want to do yoga and go to the gym are already doing that. I think it's best to fit appropriate movement into your daily life.
Some ideas:
When you ride, focus on tilting your hips forward and pushing your butt back. As Kevin showed you, this is the key to shredding.

Every time you pick something up off the floor, practice your hip hinge. If you have young girls as I do, call it the Princess and Pony Pickup exercise. This right here gives me like 100 hinges every day.

Tie your shoes like that. Take your time.

When you floss and brush your teeth, stand with both legs straight and one foot on the counter top. That's a couple minutes right there. What else are you gonna do?
Come up with your own ideas. How can you open up your hamstrings throughout the day?
If you're really serious about your stability, mobility and strength, check out Enduro MTB Training. Dee Tidwell is a highly qualified trainer based in Denver. You can work with him in person or remotely.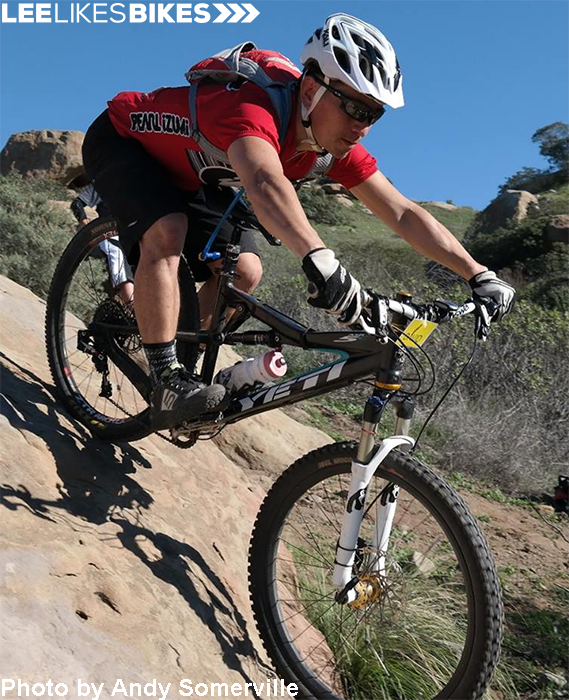 David nails a steep roll-in during a full-day class in SoCal. He has loose hamstrings and a strong core.
I hope this helps. Rip it up!
Lee
---
Know more. Have more fun!
Join the leelikesbikes mailing list:
---
https://www.leelikesbikes.com/wp-content/uploads/2018/08/leelikesbikeslogoheader.jpg
0
0
leelikesbikes
https://www.leelikesbikes.com/wp-content/uploads/2018/08/leelikesbikeslogoheader.jpg
leelikesbikes
2015-05-05 10:32:06
2015-05-05 10:32:30
Hamstring stretches for people who don't want to stretch