An LLB full-day skills clinic is a fun, time-effective way to improve your riding. Want to ride more confidently? Ride faster? Win races? Whatever your goals, we'll help you reach them.

What to expect
Here's a quick video from the January 2015 sessions in Simi Valley, CA. Video by Coach Andy Somerville.

An old promo video from Valmont Bike Park. Lessons learned: 1) don't wear a cotton shirt, 2) keep your glasses on!

No matter who you are — timid beginner, experienced expert or hardcore racer — you'll gain a deep understanding of the powerful (and simple) dynamics of great riding. Plus you'll have fun!
The Lee Likes Bikes Teaching Method is simple and proven.
This beautiful video from Rocky Mountain Adventure Junkies shows Valmont Bike Park in Boulder, CO, and it gives a taste of a Lee Likes Bikes skills clinic.

Fun ride with 7X XTERRA world champion (and LLB kung fu pupil) Conrad "The Caveman" Stoltz:

Your teachers
LLB coaches are the best in the business. Every LLB coach has:
Impeccable riding style. We are teaching every moment we are on a bike. Our kung fu is good (and constantly getting better).
Deep understanding of riding dynamics — and the ability to teach them.
The ability to communicate with any rider — beginner or pro, scared or stoked. We've worked with thousands of riders of all ages, levels and styles.
Learn more about LLB coaches >>>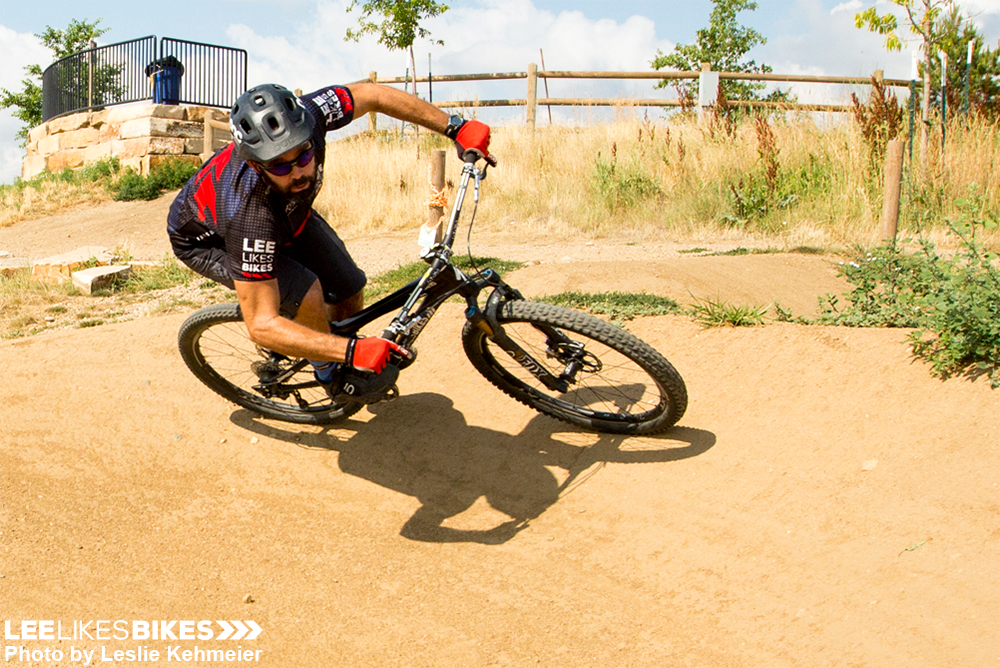 Lee McCormack works on his pump fu at Valmont Bike Park in Boulder, CO.
---