LLB coaches are picked and trained for these qualities:
Impeccable riding style. We are teaching every moment we are on a bike, and our kung fu is good (and constantly getting better).
Deep understanding of riding dynamics — and the ability to teach them using the LLB Teaching Method.
The ability to communicate with any rider — beginner or pro, scared or stoked.
Meet our coaches, and schedule sessions with them:
>>> Lee McCormack – Boulder, CO and elsewhere
>>> Alex Roberton – London, England and all of Europe
>>> Tucker Samuelson – Boulder, CO and elsewhere
>>> Andy Somerville – Newport Beach, CA
>>> Kevin Stiffler – Denver, CO
>>> Kristie Van Voorst – Boulder, CO
>>> Judd Zimmerman – Salt Lake City, UT
This list is short because we have very high standards. Do you want to become an LLB coach? Email lee@leelikesbikes.com.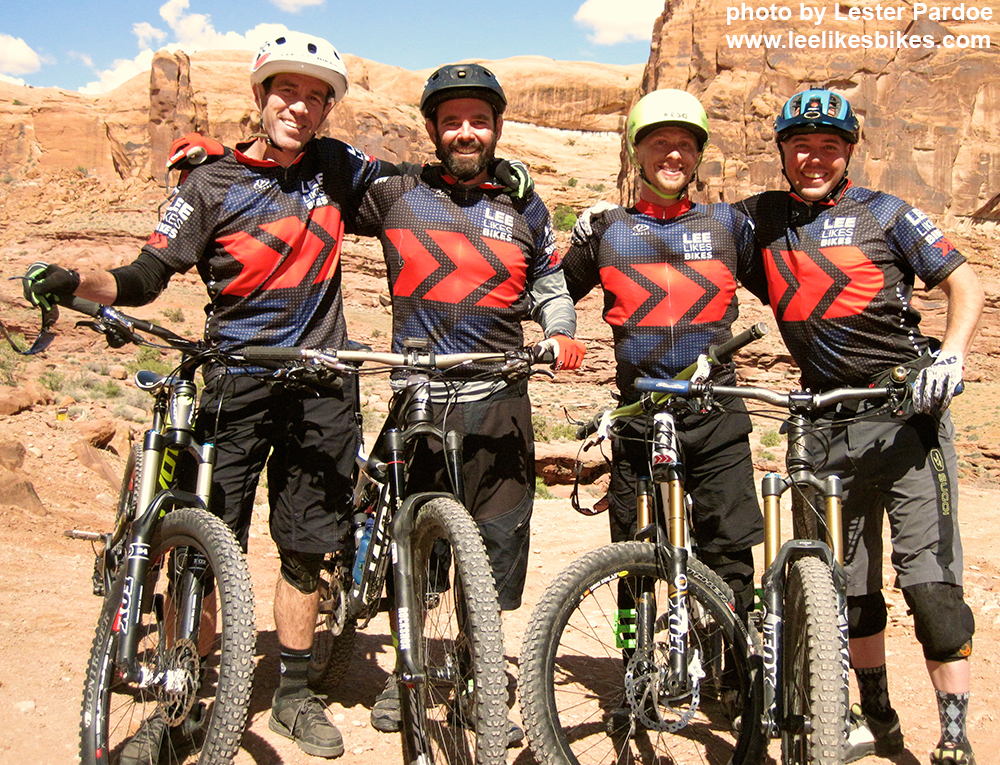 Andy, Lee, Kevin and Judd at the 2014 LLB coach summit in Moab, UT. What a fun day!
---