The LLB Spring 2015 Moab Camp was so rad
Our first multi-day destination camp is done, and it was beyond awesome. I'm still jazzed … and I'm planning improvements to the next camp.
Check out the epic tale and photos: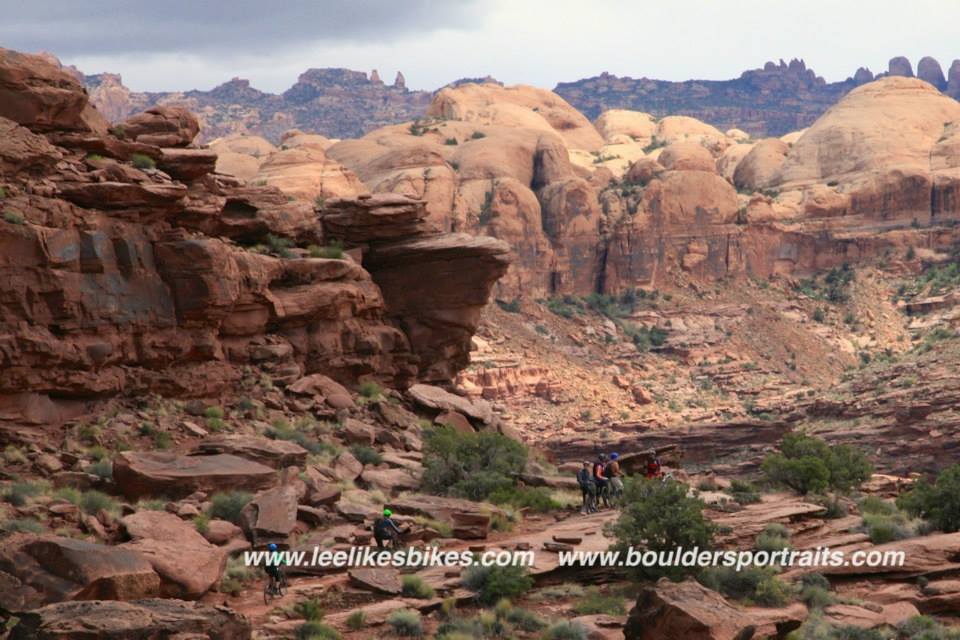 ---
Photos by Lester Pardoe, bouldersportraits.com
The mission
We wanted to try a multi-day destination camp, and make it as awesome as we can with world class terrain, tons of coaching, professional photography, a physiologist, physical therapists, lodging, food and the whole shebang. Moab, UT seemed like a great first venue, and it was.
Here's the promo page for this camp >>>
The LLB team
I am blessed to work with some impressive people. There was me (blah blah blah) and these folks:
Lester Pardoe, B.Pe.
Head of logistics and official ride photographer. Lester's also my physiologist and the main reason I suck less at climbing.
Kevin Stiffler, MS, Ed.M.
LLB coach, gifted teacher and ultimate shredder. When he wasn't performing amazing stunts, Kevin rode sweep and carried all of my stuff. Hey man, that's still my name on the jersey!
And the recovery team:
Dane DeLozier, DPT, ATC, PES
Licensed physical therapist, certified athletic trainer and performance enhancement specialist who we poached from the Boulder Center for Sports Medicine. Dane is a genius with shoulder therapy, and he's also quite the rider.
Brian Briggs, PT, DPT, SCS, ATC, CSCS
Expert in the field of sports medicine at the high school, collegiate and professional levels. His magic needles are continually re-setting my locked up muscles, and he's a stoked rider.
All A players. We do not screw around.
Meta Skills!
The more I understand movement, Riding and Life, the simpler my teaching gets. When I started teaching around 12 years ago, I carried a list of 50 points to cover. Over the years the list got shorter, and now there's no list at all. Just a few simple, scalable, immutable truths.
In my more advanced classes we focus on two meta skills:
1) Humping the bike. This combination of rowing and dead lifting movements is the key to pumping, manualing, hopping, jumping, steep climbing, sprinting, wheelie drops and more.
2) Screwing the bike into the ground. The most effective way to change direction.
Most people can remember humping and screwing.
In four full days we have time to cover the details then, as soon as the riders are ready, package the details into chunked skills. That's how our brains work — and it's the best way to learn and execute complex movements.
As Miguel said:
"This was the best thing I've ever done. Your method, with the meta skills as you call them, is so complete and universal — yet elegant. If I learn just a couple major movements, I can plug them into all aspects of my riding."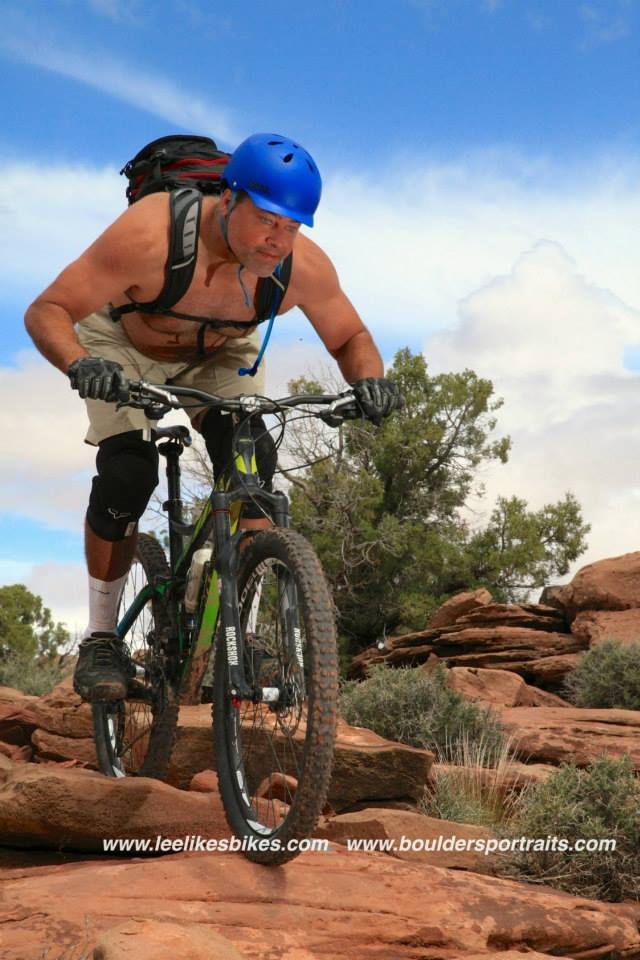 Heck yes Miguel! They don't make trails like this in Florida.
As Ardell said:
"Einstein said 'Everything should be made as simple as possible, but not simpler' …
This is the simplest way so far.
Stoked on that!
You can learn the Meta Skills of Awesomeness in an in-person or remote class.
Sweet rides!
Our riding schedule went like this:
Thursday
Meet at the hotel. Intros and Kung Fu MTB philosophy.
Core bump and up/down skills at the bike park in town.
Practice loop at Slickrock Trail. This is the most challenging two miles anywhere. Great place to practice humping.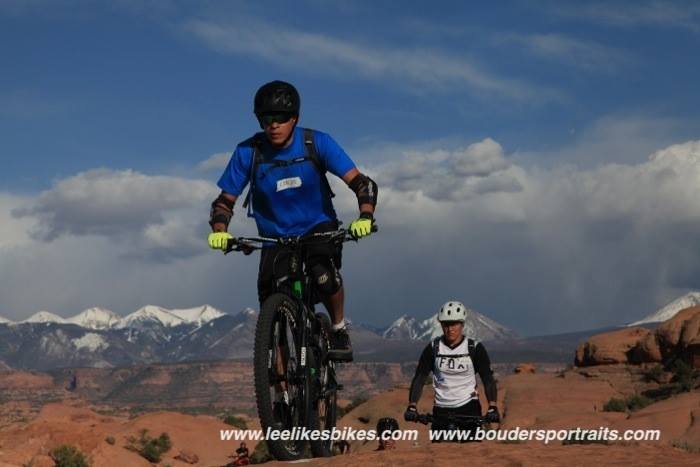 Carlos traveled all the way from Columbia. The scenery did not disappoint.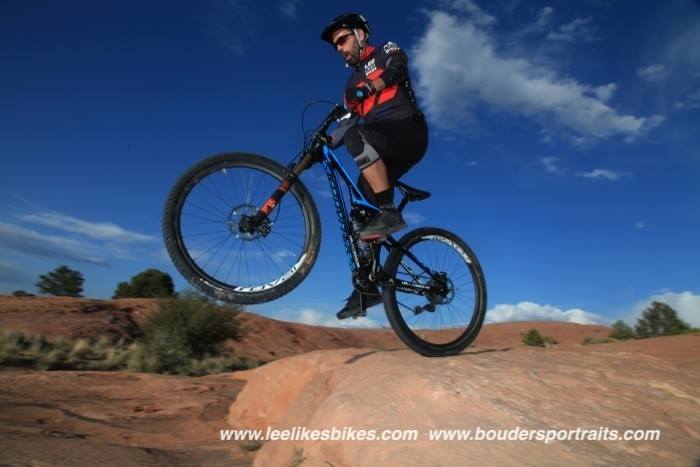 How convenient that the same humping skill works both up and down this ledge.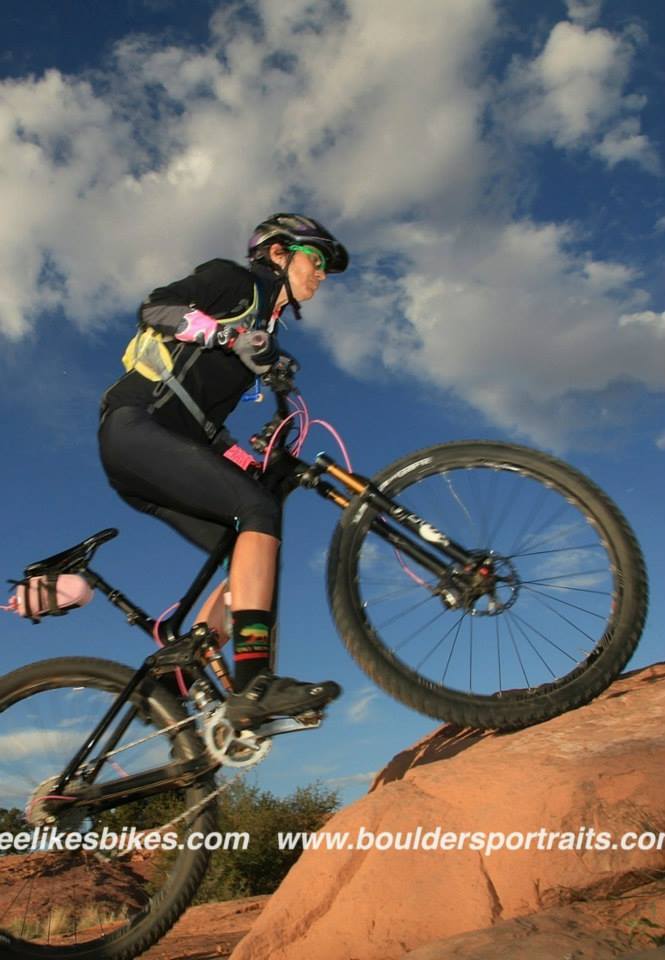 Riding up ledges is a critical skill in this part of the world. Gina works it.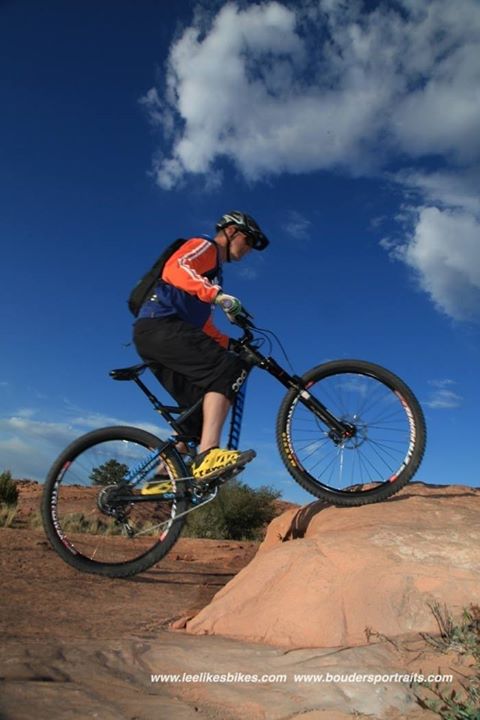 Marty's gonna be an enduro threat this summer in CO.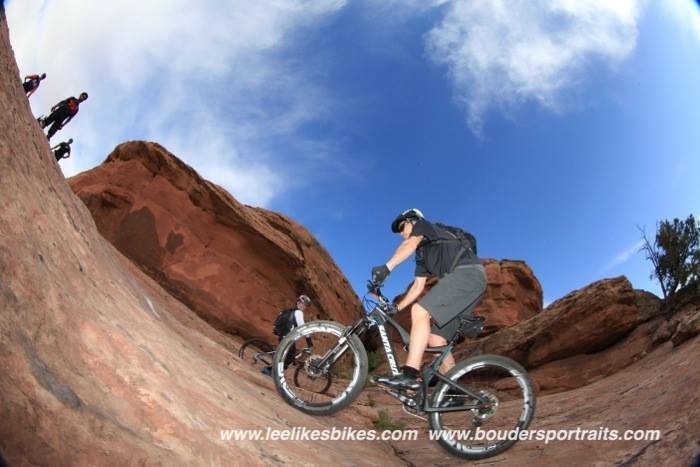 What do you do in an abrubt transition like this one? Hump!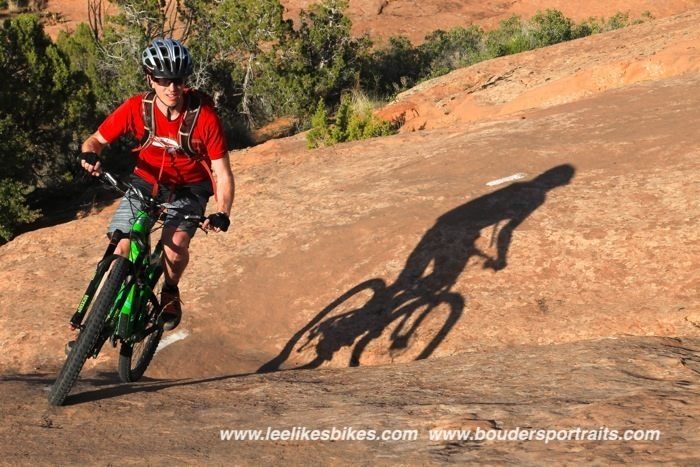 The trickiest part of the climb was the corner. Jeff nails it.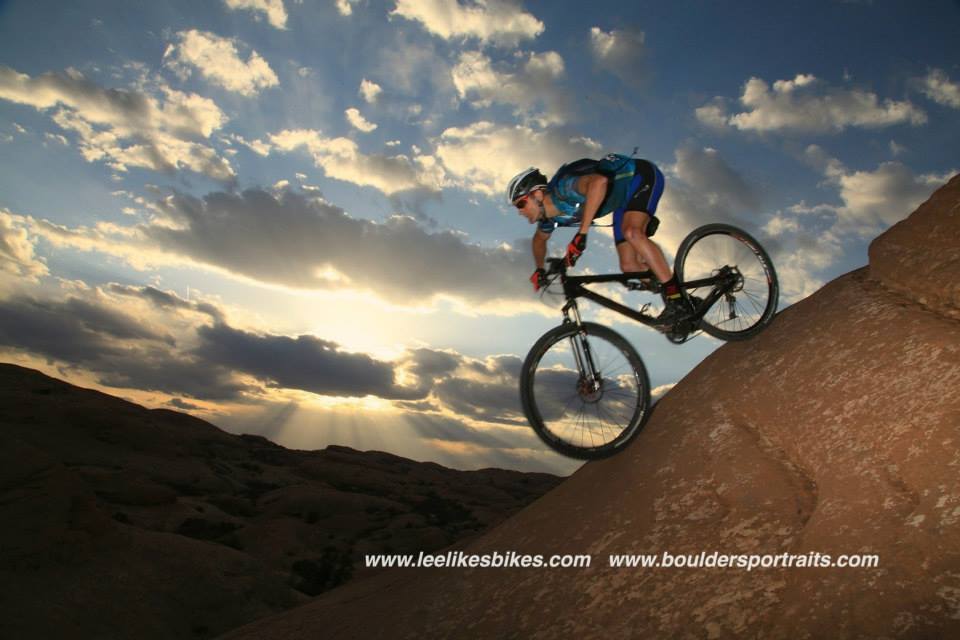 When I met Phil he was pretty much an XC pedaller. Now he's just as strong … and he shreds!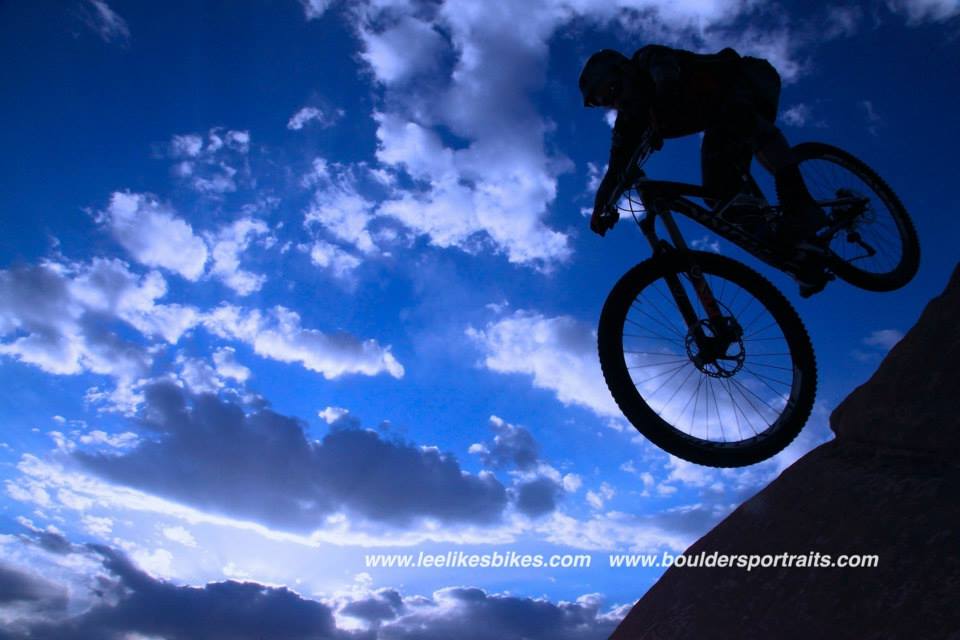 Mandatory sunset silhouette. That's why we always ride with a photographer.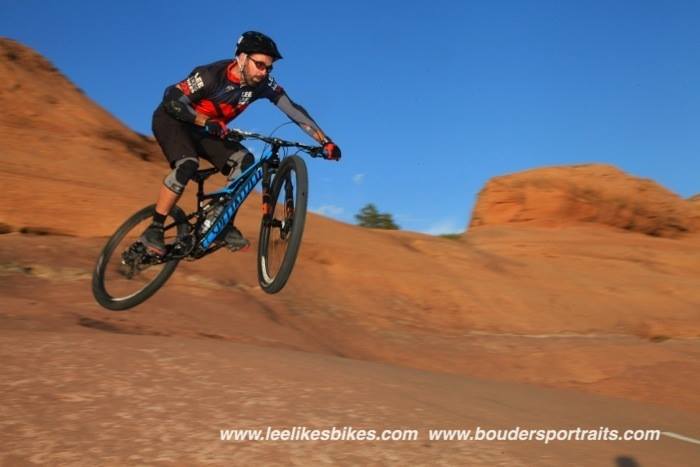 If some micro steeze is leaking out of me, you know I'm having fun. The last descent to the trailhead.
Friday
Parking lot cornering (aka screwing skills) at the hotel.
Ride at the Klondike Bluffs area. We rode up Mega Steps and down Alaska. What a fun, challenging and flowy trail.
Lunch and Lester's training lecture at the hotel.
Mandatory nap time.
A short ride at Slickrock. We were all pretty tired.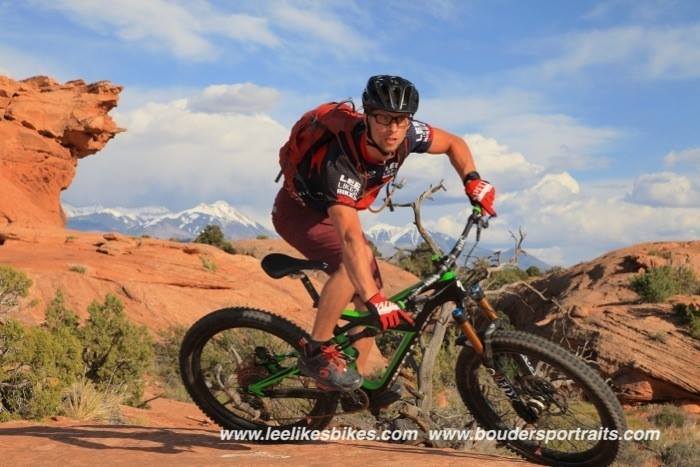 Kevin with textbook carving. I should know … 'cause I wrote that book.

Betsy came to us strong and skilled. Now she's even better.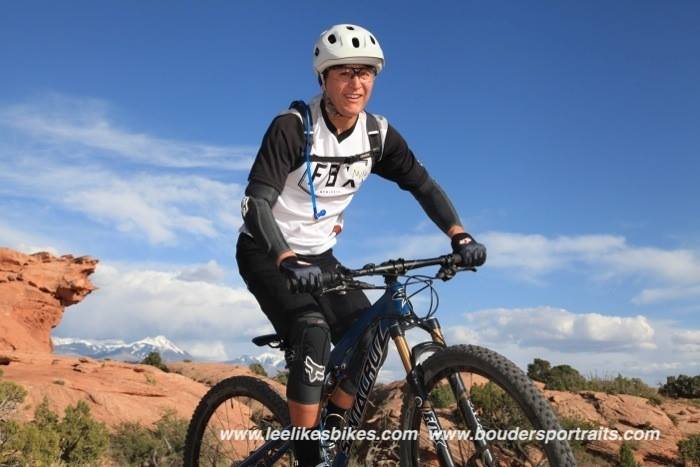 Standard Moab: slickrock in the foreground, the La Salles in the background. Mike enjoys some magical light.
Saturday
We planned to ride the Whole Enchilada, but bad weather cancelled all shuttles.
Plan B did not suck: We rode the entire Slickrock Trail, which was awesome and all the riding anyone needed.
Lunch at the cars. Whew.
Recovery and core-strength lecture by Dane and Brian.
Sunday
We rode the incredible Captain Ahab trail.
Everyone was riding terrain they never thought possible. For some of the riders, there was life before this ride, and now there's Life after this ride.
Lunch at the cars, some beers and goodbyes.
What a great way to end the camp.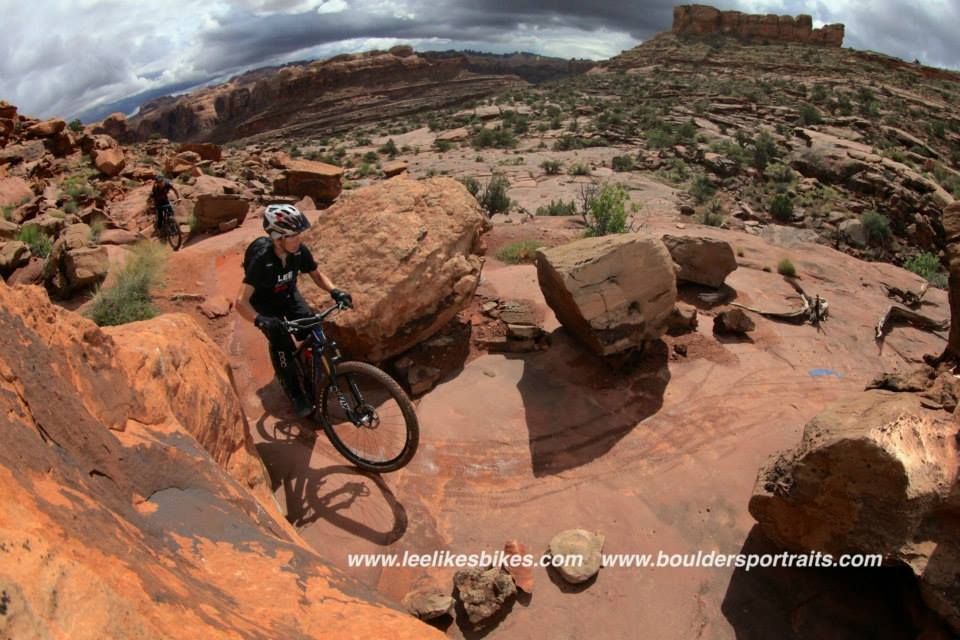 Captain Ahab isn't steep, but it sure is interesting.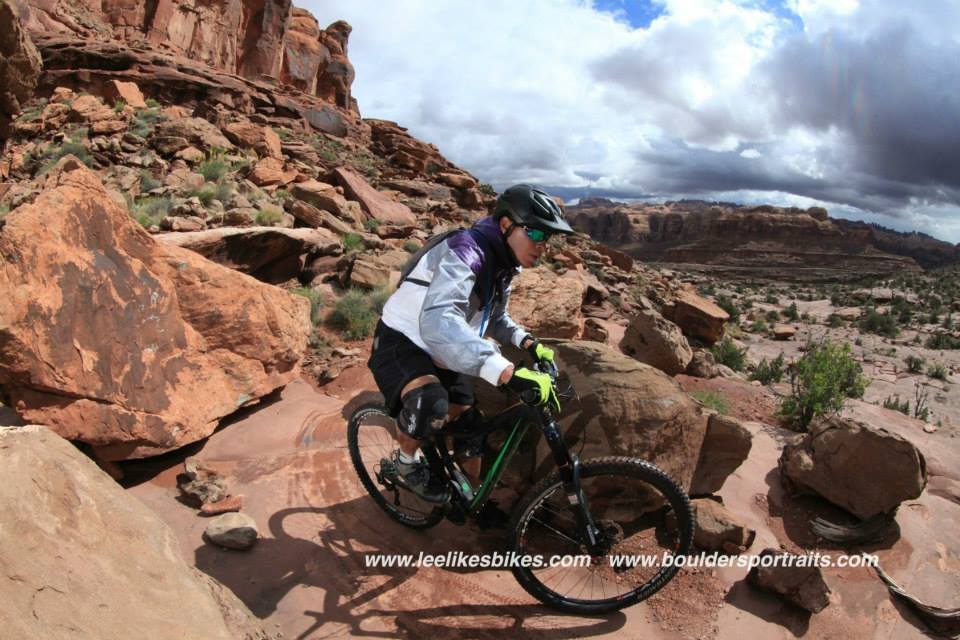 Many people say Moab is gnarly. Those who study the science of flow would say Moab has lots of "flow triggers." Go Carlos!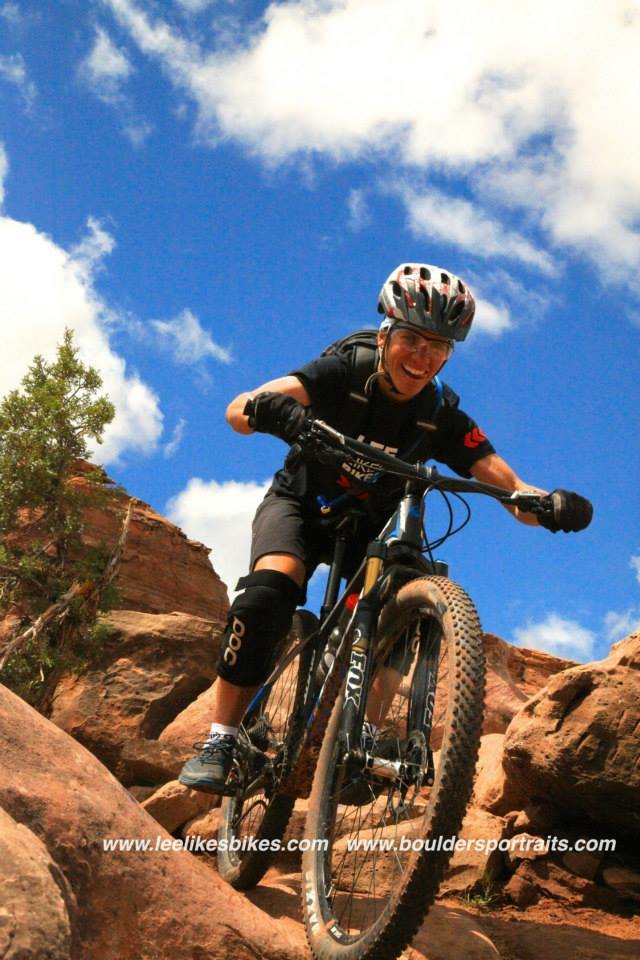 Ardell nails the big rock drop … on a hardtail with flat pedals.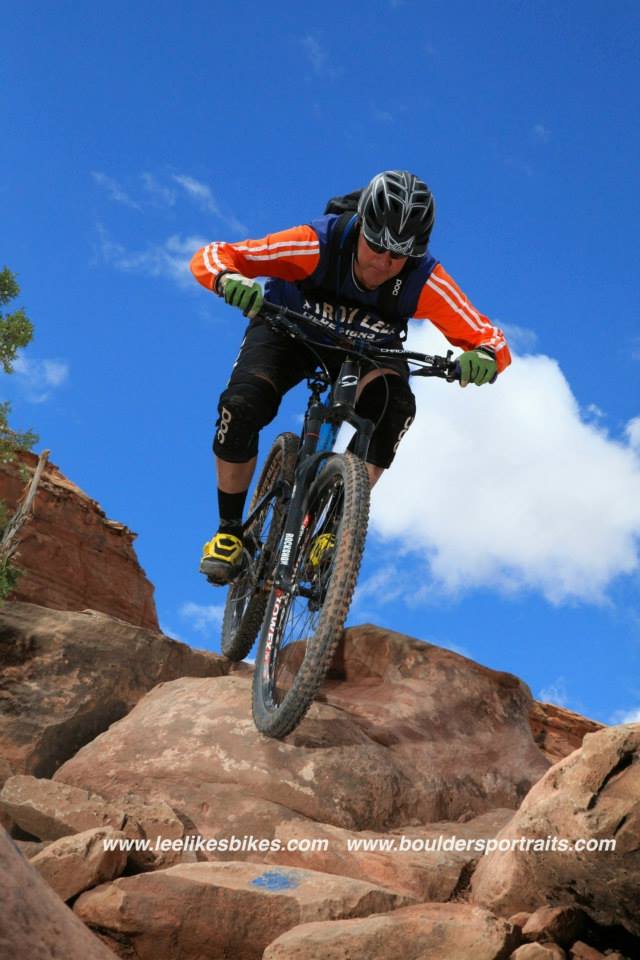 On the next pass, Marty's eyes were looking to victory. Perfect.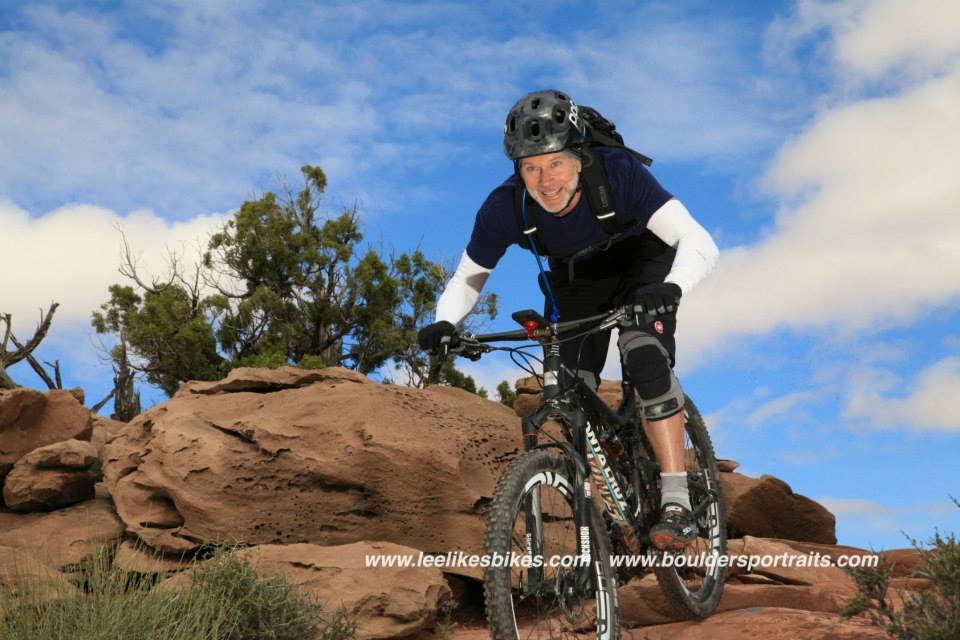 Fred gets his eyes up and lays the smack down.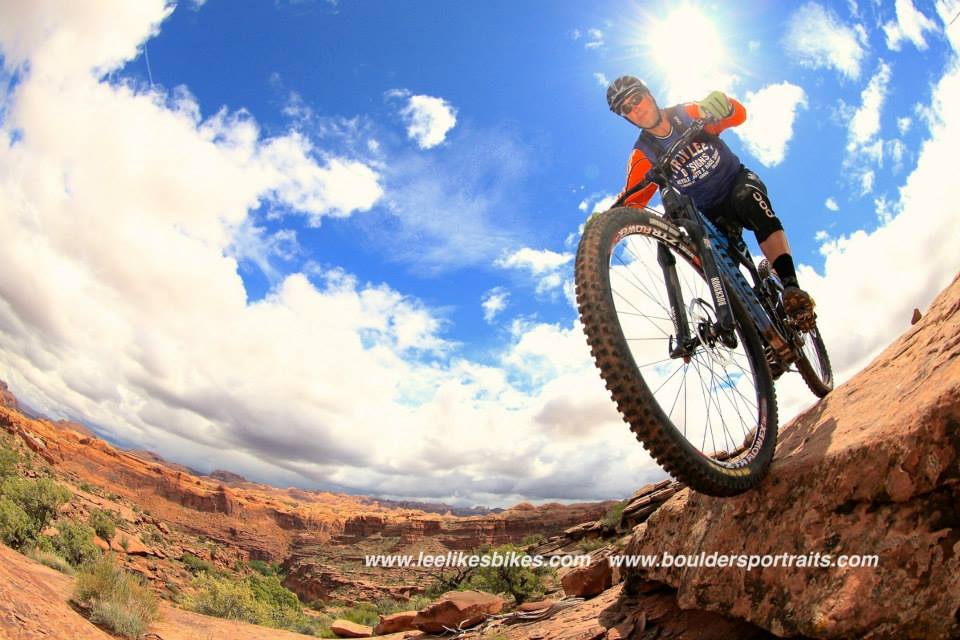 BRAAAP! says Marty, an ex motocrosser.
Recovery!
From a selfish standpoint, this was my favorite part of the camp. After each long day, our campers were treated to A1 Pro recovery treatment.
Dane and Brian from the Boulder Center for Sports Medicine set up shop in one of the hotel's meeting rooms. Each evening riders and coaches spent an hour wearing Podium Legs compression boots (wow), getting focused massage, being stretched and otherwise learning what their bodies need to perform their best.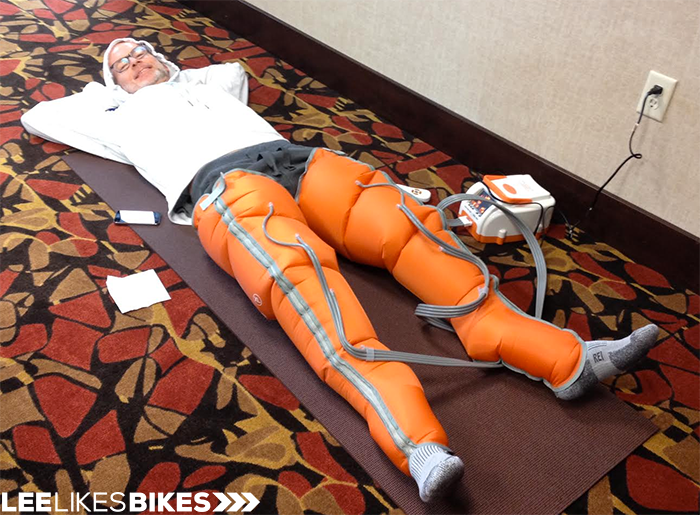 These boots squeeze yuck out of your legs like that last bit of toothpaste, and you feel great the next morning! Fred is stoked.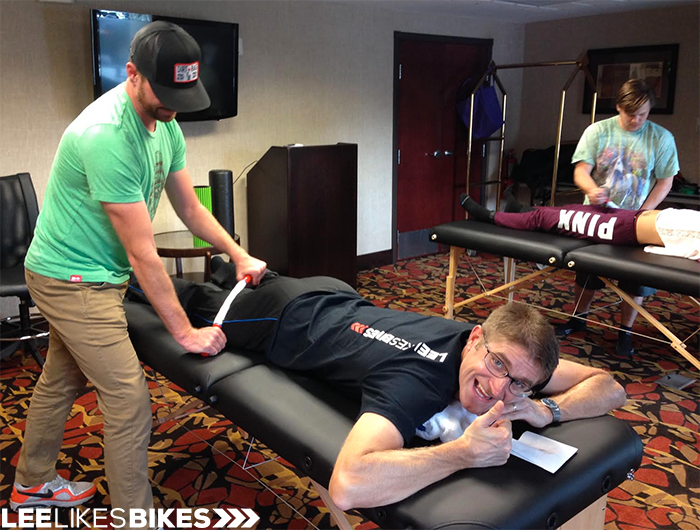 Dane works out some kinks in Phil's impressive legs. Phil's been on a Strava KOM tear since camp.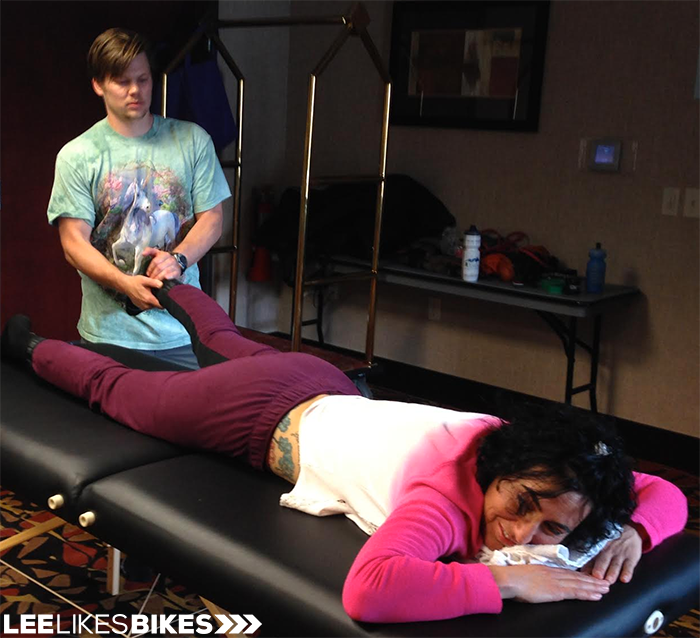 Brian uses Unicorn Power to loosen up Gina's legs. Gina is a super strong rider and owner of All Pro Bicycles in Simi Valley, CA.
If you were an elite pro athlete, this is the treatment you'd get. The freshness I felt every day was incredible: I am so bummed I can't do this every day.
As Neil from New Mexico said:
"I liked Dane and Brian and understood the concepts they taught and derived from the studies of Dr. Kelly Starrett. I think it was good they covered the myofacial aspect of recovery/mobility and let us do the mobility exercises, instead of just doing the typical 'rub down'."
What was the most awesome thing you learned?
"Humping and screwing!"
Phil
"How to stay centered and confident on steep descents and the science and technique behind better cornering. Learning pumping, dropping the seatpost and pumping turns were great as well. Learning pedaling efficiency through the use of flat pedals was awesome too."
Neil
Assorted rider quotes
"I think what you're doing is absolutely awesome. Truly awesome. I wish I'd have learnt of your classes and camps earlier. It seems like there is nobody else out there trying to do it right. … Absolutely amazing in the progression from 'No chance of me riding that in this lifetime, up or down,' to 'that was easy and totally rad, let me go do it again'"
Phil from SoCal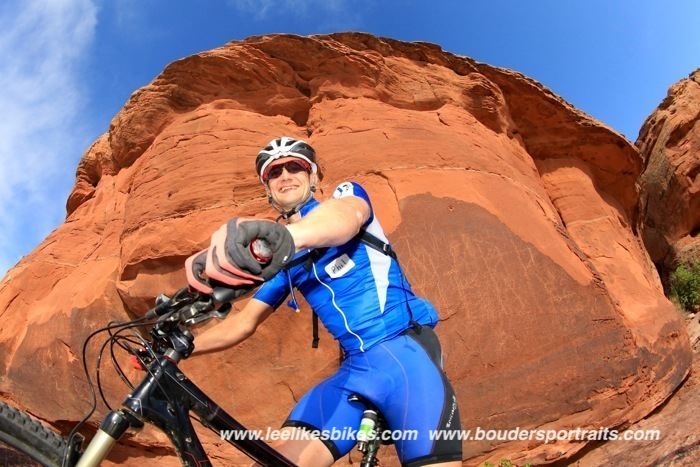 Phil was this stoked on Day 1, and even more stoked by Day 4.
"It was a great experience overall. I like how the training dispelled a lot of bad habits I learned before coming to this camp. I liked the challenging nature of the camp and doing it on difficult, expert-level trails in a prominent mountain biking hub in the U.S. This experience is good for all levels of mountain biking from beginner to expert–no matter who you are, you are always constantly learning to be better. … I like how Lee has continued to be invested in my improvement after the camp via e-mail. It says a lot about how passionate he is about his work."
Carlos from Columbia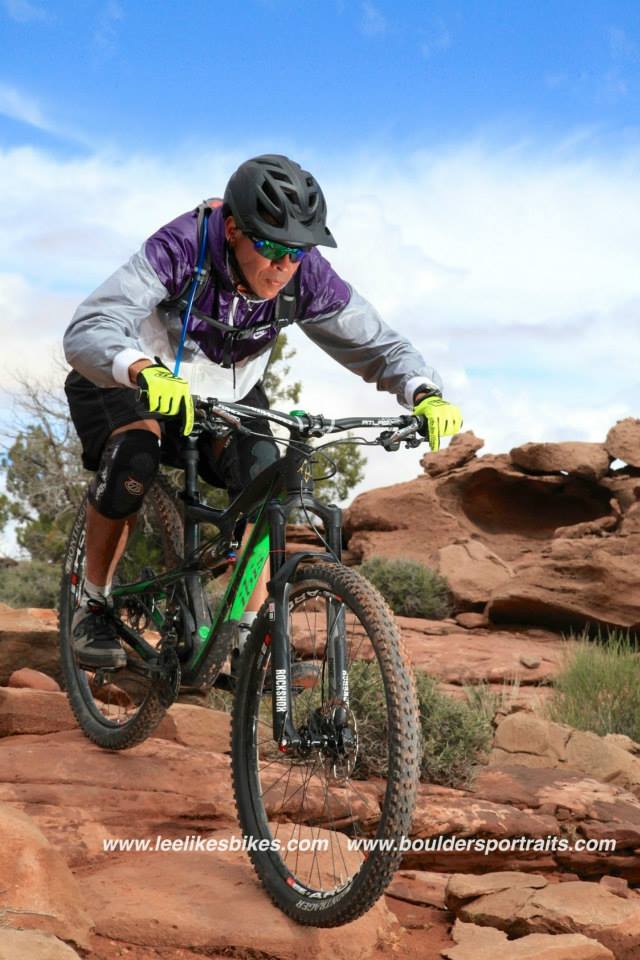 Carlos was the Most Improved rider. I'm so glad he stuck with us and got to enjoy this moment of glory!
"I think Kevin, Lester and Lee are great coaches. They all have different styles of riding and athletic backgrounds, but bring a lot to the table. I did like how Lee was always patient during/throughout the camp and responded to my questions in my e-mail before and even after the camp. I like how all coaches gave us the opportunity to be better mountain bikers after leaving the camp. I like how they are all down-to-earth and willing to talk about everything from training as well as normal everyday conversation."
Neil from New Mexico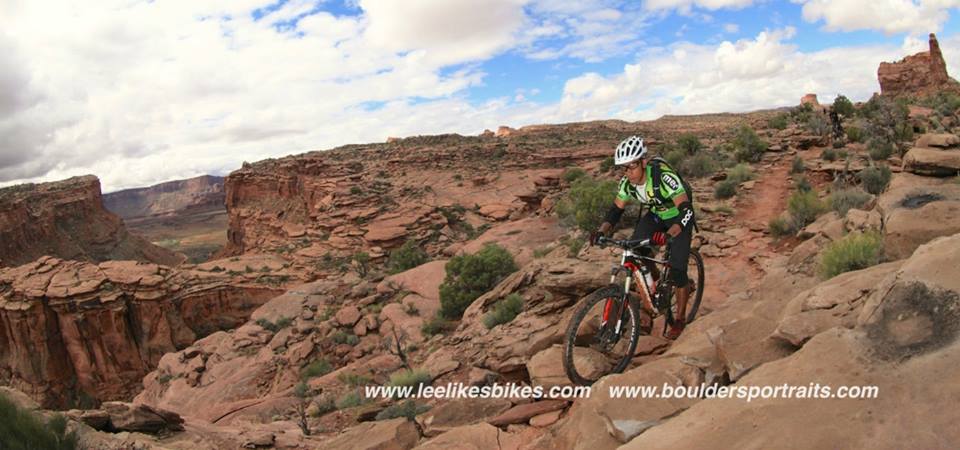 Neil is an accomplished Ironman triathlete. After this camp, he announced he's riding flat pedals for at least a year — and switching to XTERRA off-road tris.
"The complexity of mountain biking broken down into chewable pieces of information to be applied for immediate successful results. … Kevin was incredibly patient and his willingness to teach and answer questions made him invaluable. … Lester did a wonderful job with the logistics of keeping camp going, and I can't wait to see all of his pictures. Pretty impressive to ride with such equipment. Great lecture on nutrition and training; I want to hear it again. … Lee kept explanations as simple as possible and pushed me to engage at a higher level. I love the way philosophy, math, physics, anatomy and physiology, and humanities comes together."
Ardell from Arizona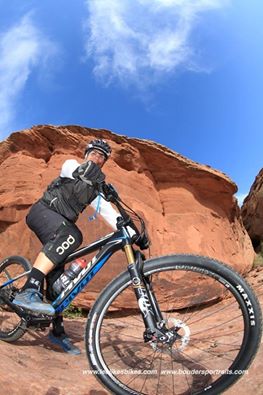 Ardell was rocking a brand new Pivot Les … and loving it.
"I learned a few things and got a much better feel for some techniques I'd never really got before. I did a ride the day after the camp and felt things were really coming together, and I was riding better than I ever had before. I'm super stoked to go ride like this on my home trails now!"
Jeff from NorCal
Next:
We plan to teach a camp in Boulder, CO this July and another in Moab this fall. Stay tuned!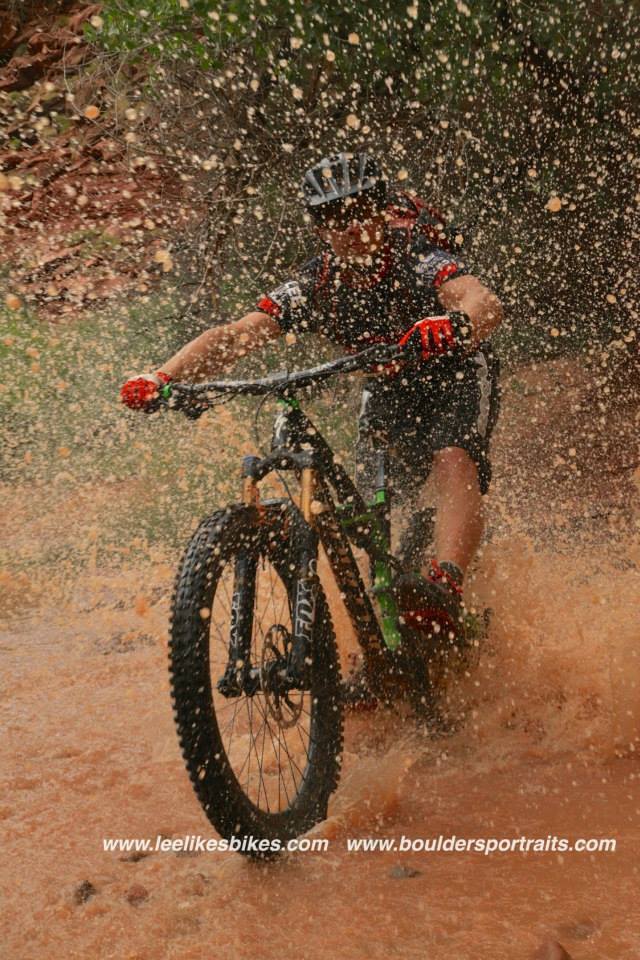 ---
Know more. Have more fun!
Join the leelikesbikes mailing list:
---
https://www.leelikesbikes.com/wp-content/uploads/2018/08/leelikesbikeslogoheader.jpg
0
0
leelikesbikes
https://www.leelikesbikes.com/wp-content/uploads/2018/08/leelikesbikeslogoheader.jpg
leelikesbikes
2015-05-19 16:04:05
2015-05-19 16:14:47
The LLB Spring 2015 Moab Camp was so rad