Sweet spot for a 50-year-old XC crusher?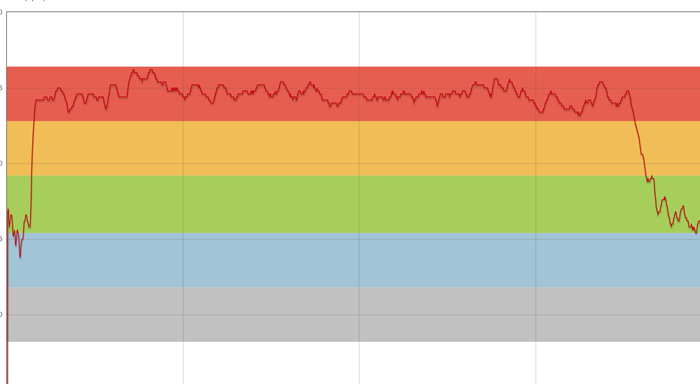 Lee,
I am sitting down and planning my training program to lead up to the USA Cycling Nationals next year in Super D. I use an online strength program and am anxious to supplement that with your Pump up the Base and then Prepare to Pin it! As I started reading Pump up the Base tonight I am immediately perplexed at the Sweet Spot. Here is why:
I am 50 years old
My max recorded heart rate in competition this year was 187 bpm.
I can maintain a heart rate of 168-172 for an hour (89%-92%of maximum heart rate)…my training rides are very often that intensity…I seldom see numbers in the low 160s.
For example, I won seven cross country races this year pinning it from the line on my heavy all mountain bike and making those XC guys (in a age group younger than me) hurt really badly. I'd push the envelope up close to 95% max heart rate and then settle down into 90% and hold that the entire race for up to 1-1.5 hrs. hitting a 100% max heart rate in a sprint with myself because none was within sight.
Below is a heart rate graph of a race where I was in the "Red" zone for 51 minutes of a 51 minute race. Heart rate range in red is 168-182 bpm)
So, of course I question any gains from working in the Sweet Spot, because to me that puts me in with the group of riders you say don't work hard enough when they work hard.
My mind is open.
Thanks, Kent
---
First Kent's graph: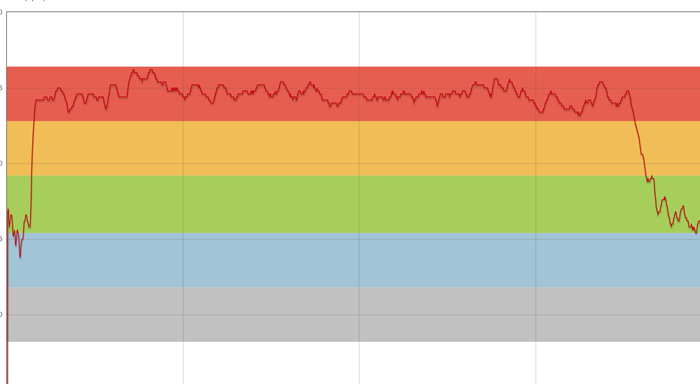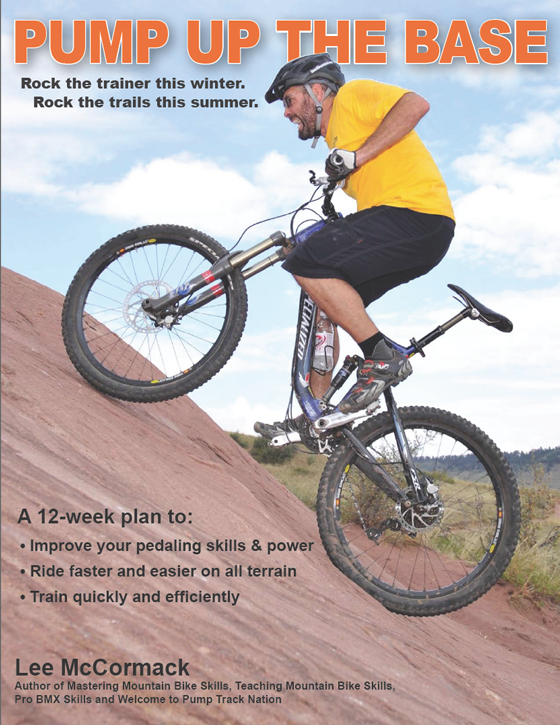 Hey Kent,
It sounds like you have something special under the hood. That is very cool, and I'm glad you're wringing it out. If I wasn't so busy teaching, I'd be out there battling with you.
If you do Pump Up the Base then Prepare to Pin It — and time them correctly — there's a great chance you'll be in awesome shape for Super D nats. I did a 24-week build to Sea Otter this year. Life got in the way of my road trip, but on dual slalom race day I shoveled my driveway and roof, then got on my trainer and put in 10 earthshattering 30-second intervals. Totally crushed my imaginary race runs. Plus I've been riding strong all season, and I'm restarting PUTB at a whole new level. The programs work.
Ok, here we go:
Sweet Spot can be defined as:
• The most efficient intensity at which to develop you aerobic system. You get the most benefit with the least trauma. Perfect for off-season building.
• 90-100 percent of your threshold power (the average amount of power you can sustain for an hour; pretty much the power you make in an hour-long XC race).
• 75-85% of your max heart rate. Heart rate is famously inaccurate: you've got individual variation (you seem gifted in that area), fatigue, dehydration, caffeine, etc.
• As hard as you can ride while speaking in very short sentences. Experienced riders can go by feel.
Pump Up the Base is meant to build early-season aerobic fitness, top sprint power and better pedaling technique. At this time, you should focus on the intensities that will let you prepare you for Prepare to Pin It and help you peak for your event. You should not be beating yourself down! You should be doing smart work. Shoot, the pedaling drills are worth a lot of power on their own.
IMPORTANT: You don't need to crush yourself right now. You need to be patient. I've been told that many times over the years, and I'm finally understanding. Thanks to Coach Lester Pardoe at the Boulder Center for Sports Medicine.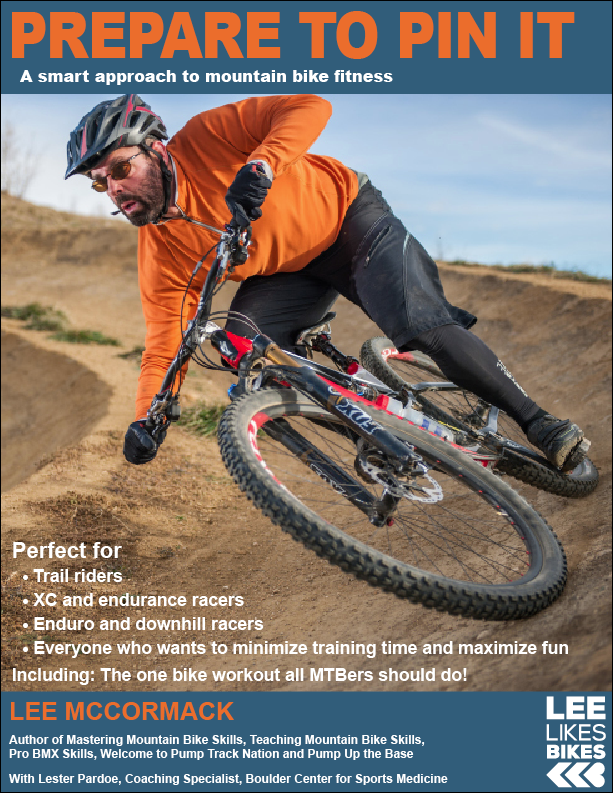 Power is best!
Wattage is the most accurate way to measure output, and it does the best job of accounting for fatigue, dehydration, technique, etc.
It sounds like you're pretty into this biking thing. Do yourself a favor and invest in a trainer with a power meter and/or a power meter for your bike. Stages Cycling makes a fantastic on-bike unit. It attaches to a left crank arm. It will fit your Super D bike. You can use it in the real world. It costs way less than spider- and hub-based units. I have one on my Stumpy 29.
Right now the sickest indoor trainer on the market appears to be the Wahoo KICKR. As soon as I can justify the cost (aka sell something), I'm ordering one. I've been using the LeMond Revolution, which is a great unit (and it's for sale!).
As for you
If you're going by heart rate or feel, do your PUTB intervals a bit easier than you would an XC race. You'll get plenty of higher intensity later in P2PI.
If you get a power meter, do a 60-minute time trial. Do your sweet spot intervals at 90-100 percent of that number. If you feel good, 100. If you feel bad, 90.
Don't forget the sprints at the beginning of each interval! Bursting up to peak power then settling into sweet spot is not easy. I just re-started PUTB for the year, and — yep — sprinting at ~1,400 watts then trying to maintain 300 watts is WAY harder than just spinning at 300. (BTW: A couple years ago I was spinning at 200. These programs work!)
Don't forget: Right now you should be building for next season. Take it easy. Follow the PUTB protocol. Work on your pedaling form. Trust the program. Then attack P2PI.
Maybe I'll see you at Super D nationals!
Lee
Pump Up the Base
Prepare to Pin It
---
Know more. Have more fun!
Join the leelikesbikes mailing list:
---
https://www.leelikesbikes.com/wp-content/uploads/2018/08/leelikesbikeslogoheader.jpg
0
0
leelikesbikes
https://www.leelikesbikes.com/wp-content/uploads/2018/08/leelikesbikeslogoheader.jpg
leelikesbikes
2013-10-14 12:27:35
2014-01-20 11:08:36
Sweet spot for a 50-year-old XC crusher?