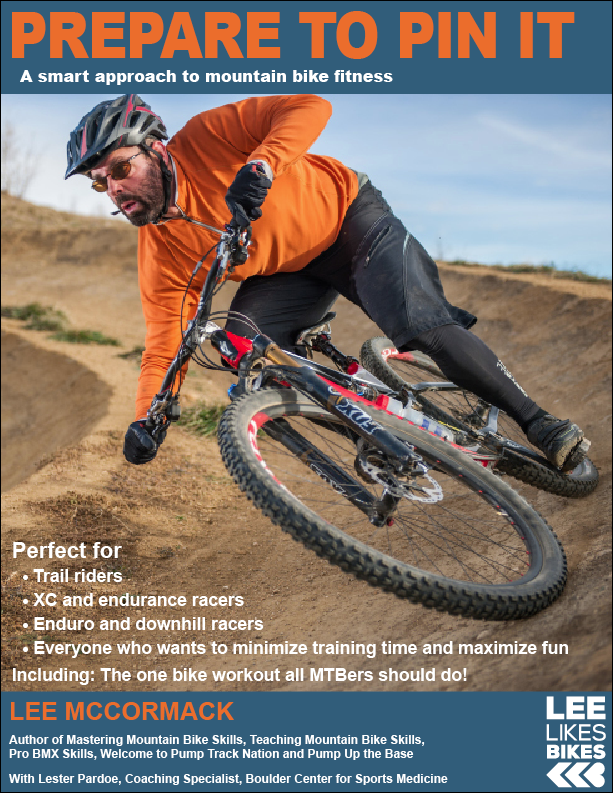 PREPARE TO PIN IT:
A smart approach to mountain bike fitness
Perfect for:
• Trail riders
• XC and endurance racers
• Enduro and downhill racers
• Everyone who wants to minimize training time and maximize fun
Including: The one bike workout all MTBers should do!
By Lee McCormack
With Lester Pardoe, Coaching Specialist, Boulder Center for Sports Medicine
Order Prepare to Pin It here >>>
Particulars
• $20 for ebook
• 8.5 x 11 inches
• 66 pages with diagrams and color photos
• Detailed pages tell you exactly what to do week by week and day by day. These pages are formatted for easy viewing on mobile devices.
• Prepare to Pin It is designed for early and mid-season training. Ideally, you just did a base program like Pump Up the Base, but that's not mandatory. If you're in decent shape, you can start here.
• Ebook version is a password-protected PDF. It will be emailed to you within 24 hours (most likely much faster than that). You can print the book, but please do not share it.
• Check out questions and answers in the Prepare to Pin It blog category.
"Prepare to Pin It is a great resource. I used it to develop our gravity and short track programs."
Chad Timmerman, TrainerRoad head trainer
Order Prepare to Pin It here >>>
Table of contents
Sample spreads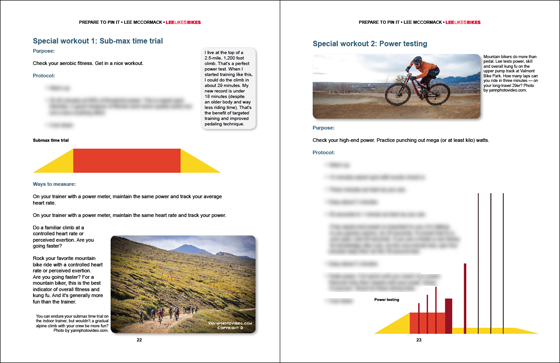 Explanations and diagrams tell you how hard to go.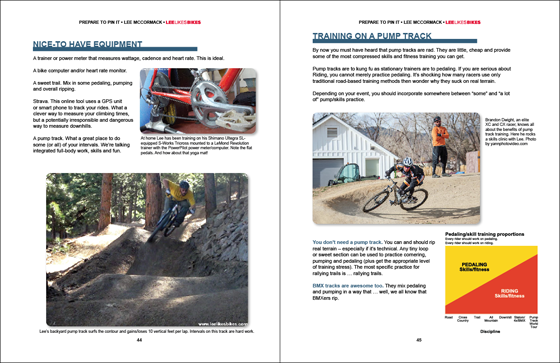 We are not only about the trainer.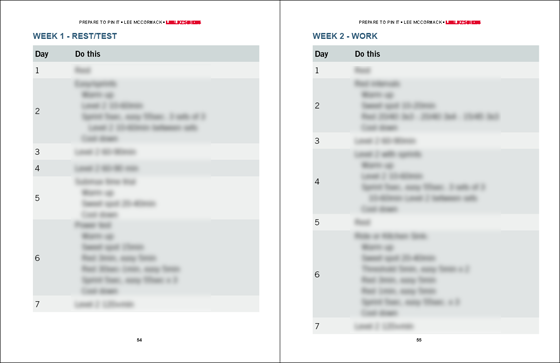 Detailed plans tell you what to do week by week and day by day. These pages look great on phones.
Required equipment
All you need is a bike and a place to ride it.
• A power meter and heart rate monitor are awesome, but you can go by feel.
• Indoor spin bikes are fine. Your bike on a trainer is great. Real bikes on real terrain are best.
• Whatever bike and terrain you have, just do the work — you will be stoked with the results!
Intro text from the book
Why are we doing this?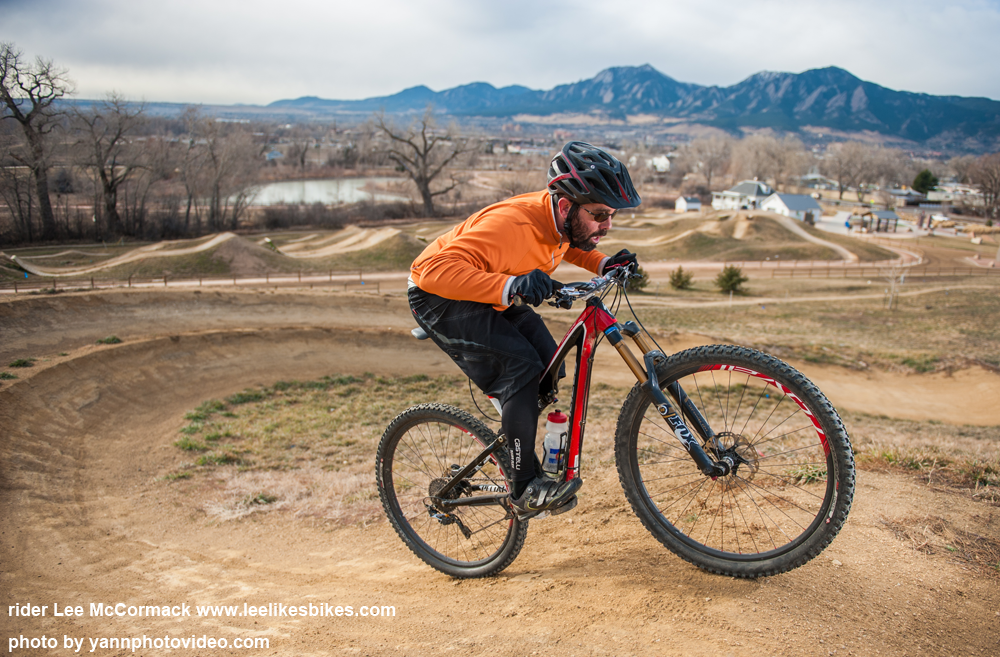 No, you do not have to do this program on the trainer. The Valmont Bike Park dual slalom is fun in both directions.
The stronger you are —sitting, standing, pedaling, pumping, cornering and just plain ripping — the better you'll feel, the longer you'll be able to ride, the faster you'll ride and the more fun you'll have.
We want to be as strong and fit as we can, without ruining the rest of our lives. To get the most out of riding, we need a plan.
Well, you don't need a plan. You can ride whenever and however you want. That's fine if you have lots of time and you don't mind semi-sucking. If you want to be the best you can be — and save time and energy for work, family and life — a plan really helps.
Fact is, smart riders can ride less and still pin it on the weekends. It's all about the structured mid-week workouts.
This program picks up where Pump Up the Base ends. By now you should have decent overall fitness and be ready to step it up. The main tool for improvement is a progression of short, intense intervals. You should do many of these pedaling. If you are a real Rider (capital R), you'll do some of them on a pump track or real terrain.
This program focuses on maximizing the amount of power you can sustain while pedaling, pumping and just plain ripping.
Among other things, this program will:
• Encourage you to go harder than normal on some days.
• Give you permission to take it easy on other days.
You see, most of us do our easy rides too hard and our hard rides too easy. We end up riding in a kind of half-@$$ed middle ground that tires us out but doesn't let us reach our full potential.
Do your most satisfying bike moments happen when you're cruising? No way. They happen when you're pinning it so fast you lose track of yourself and reach a Flow (capital F) state. That's the magic we're all looking for, and the more skilled, strong and fit we are, the more flow we'll find.
Prerequisite work
You should have at least 8-10 weeks of riding two to three days per week: lots of easy miles plus some playing around at the higher intensities. If you just finished the Pump Up the Base program, you are ready to rock. Be sure to take an easy week or two between programs.
Meet your trainer
The clever and mighty Lester Pardoe is a Coaching Specialist at the Boulder Center for Sports Medicine. He and his colleagues work with riders of all levels, including the fastest of the fast.
Lester is an expert-level XC ripper/racer and a three-time Olympic qualifier in speed skating. A former World Championship and Olympic coach for speed skating, Lester is a certified coach in cycling, speed skating, triathlon and ice hockey.
Lester knows his stuff, and Lee thanks him for sharing his knowledge.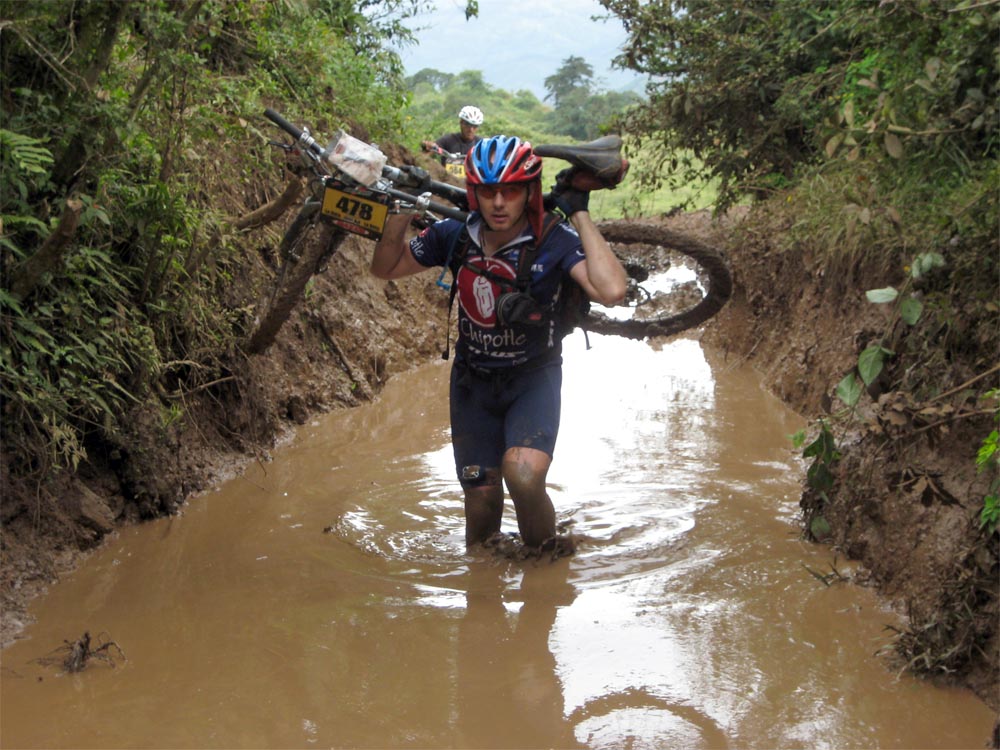 Lester gets it done at La Ruta de los Conquistadores stage race in Costa Rica.
The Mission
Prepare to Pin It is a simple, flexible system for early and mid-season training. It will help you gain the most overall mountain bike fitness with the least amount of time and training stress.
This program uses a complete approach to cycling fitness that covers all levels of pedaling intensity and acknowledges the importance of bike-handling skill and strength (crazy: a training program that realizes riders like to Ride). It includes three training options — Pinner, Turbo and Ripper — each of which can be further tweaked to your needs.
Prepare to Pin It will be useful for many types of riders:
• Everyone who wants to have more fun on their rides. Try the "Pinner" option.
• Anyone who wants to "step it up" this year. Show your buddies who's boss. Start with the "Pinner" option.
• Cross-country and endurance racers who want a proven program. Many racers get into over-complicated training plans. This one is simple and repeatable. Try the "Turbo" option.
• Enduro and gravity racers who need to develop their full riding abilities. This program can be tweaked for shorter, harder events such as dual slalom. Try the "Ripper" option and do a lot of your intervals at the pump track, BMX track or real terrain.
• You: Especially if you have a busy life but still want to pin it.
Specific benefits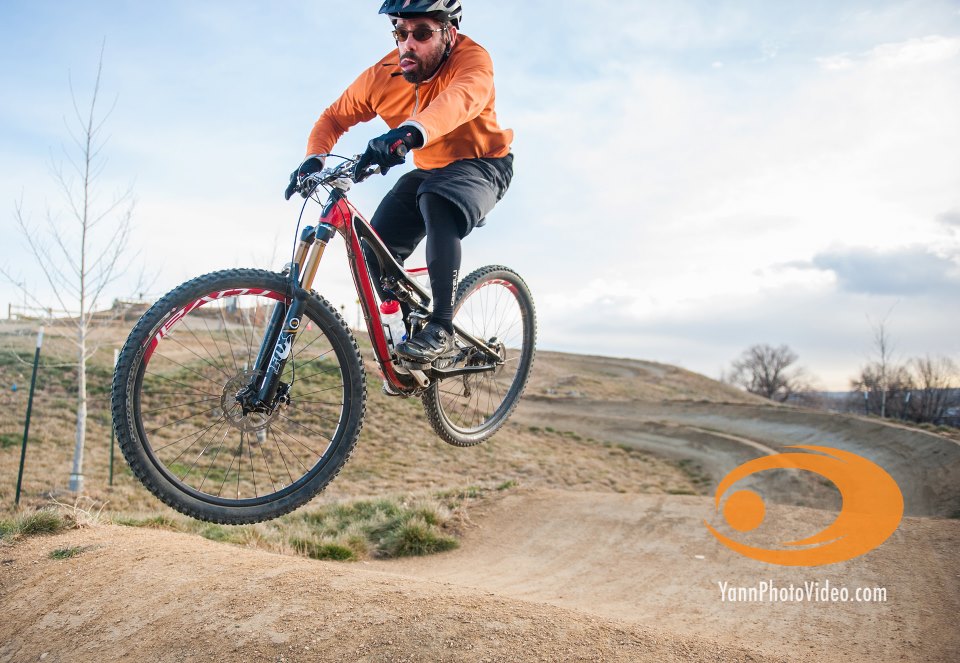 The more your training mimics your riding and racing, the better. Slightly more fun than the trainer …
More specifically, when you Pin It you will:
• Teach your body to make more lactate, learn to function with more lactate and get rid of lactate faster.
• Make even higher short-term (anaerobic) power, and sustain it longer.
• Achieve even higher max power.
• Recover more quickly from very hard efforts.
• Maintain a higher overall pace, and sustain it longer.
• Solidify the foundation of your aerobic engine.
• Get quality rest so you can pin it another day.
Plus, you'll build on the good stuff you hopefully started in Pump Up the Base:
• Build aerobic capacity, neuromuscular power and neuromuscular coordination.
• Learn to pedal more smoothly and powerfully both in and out of the saddle
• Increase your top cadence
• Broaden your powerband
• Stress your body enough to make you improve, but not beat you down
• Use your time very efficiently
What's different about this approach?
First of all, you get Lester Pardoe. Do you already have a top-level, elite trainer? Well, now you do. Lester works with riders of all styles and levels — including the most elite of the elite — at the Boulder Center for Sports Medicine. Importantly, he works with normal people like us. People with busy lives who just want to rip it up.
Second, this program covers all aspects of riding fitness, from very easy to very hard, in a way that creates a well-rounded mountain bike rider. Whether you want to cruise epic adventures, hammer a weekend ride, rally an enduro or slay a downhill run, this program will will give you a structure to work with.
Third, it shows you how to apply proven training protocols to real riding skills. If you can perform some of your intervals on a pump track or real terrain, you'll have a huge advantage over the dirt roadies — and you'll have way more fun.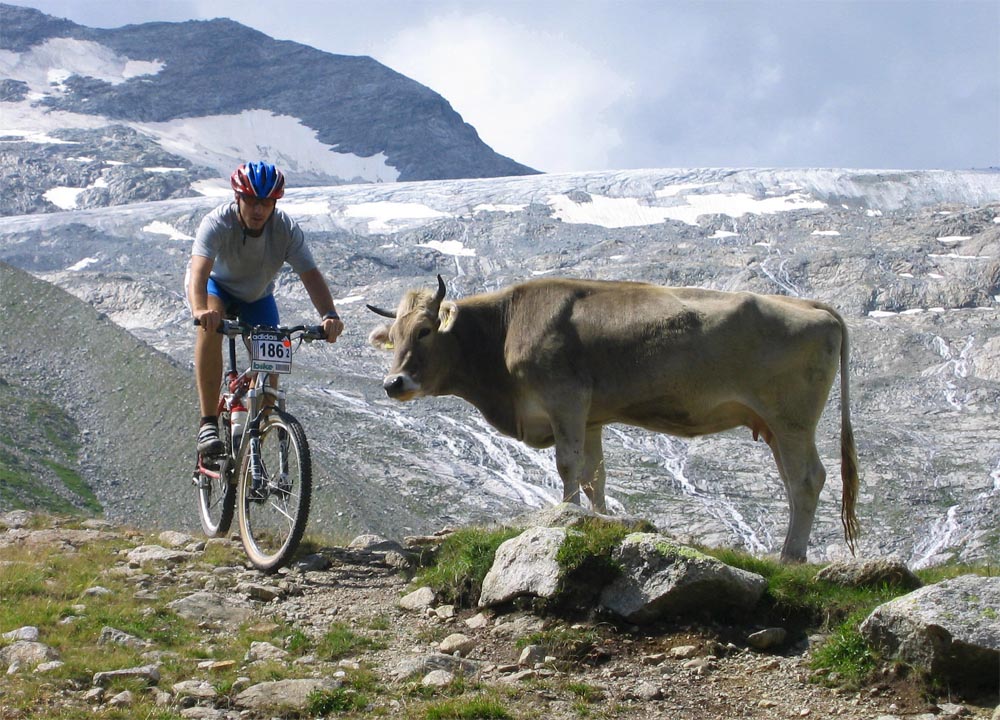 Lester encounters traffic on the Austrian/Italian border.
About the author
Hi I'm Lee, and I like bikes. Some things I've done:
• Wrote the books Mastering Mountain Bike Skills, Teaching Mountain Bike Skills, Pro BMX Skills, Welcome to Pump Track Nation and Pump Up the Base.
• As the skills development director for NICA, the national high school mountain bike league, I create the curriculum and teach it to riders, coaches and the coaches who teach coaches how to teach riders.
• I work with riders of all style and levels, from beginners to world champions.
• In a previous career, I was part of the team that won the 1997 Pulitzer Prize for Public Service. I honed my infographics skills at a daily newspaper.
• Between intervals and coaching sessions, I design technical and business systems. It's all about clarity, man.