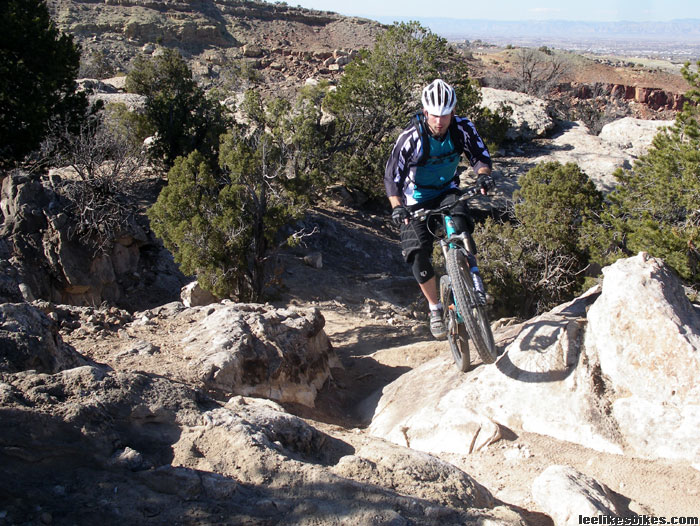 Hi Lee,
What's your opinion on the pros and cons of Fruita vs. Moab at the end of February? I am a trail rider from Minnesota, and am looking for rock, scenery and a change from home.
Tjaard
Hey Tjaard,
Great question. You can't go wrong. I'm no expert on these places, but that won't stop me from saying this:
Rock: Moab wins. There are tons of rocky/slabby trails and, of course, there's the Slickrock Trail. Every mountain biker should ride Slickrock at least once. It's better on a moto though. Heck, I think Moab as a whole is best on a moto.
Scenery: I'd give it to Moab again. The canyons are just ridiculous.
Change: Both Fruita and Moab are different from Minnesota, but I'd say Moab is more different. Many areas in Moab feel like a different planet.
But I prefer Fruita. Here's why:
– Most of Moab's trails were created by 4x4s and motos. There are lots of fun sections, but there are also lots of sand washes. You cannot ride a bicycle through prolonged, deep sand. Fruita's trail network was created by and for mountain bikers. Overall, Fruita's trails have better flow.
– Fruita is a smaller area, and tons of fun trails are concentrated close together. Whenever I go to Moab, I end up doing a fair amount of driving. Bah hooey.
– Fruita has variety. Basically, the south side of I-70 is rocky, and the north side is flowy. Take your pick. And don't forget neighboring Grand Junction, which has its share of ripping trails.
If I were you: I'd ride both places. Moab is a must-do, kind of like visiting Mecca, and Fruita is super fun. The cities are only an hour and a half apart by car.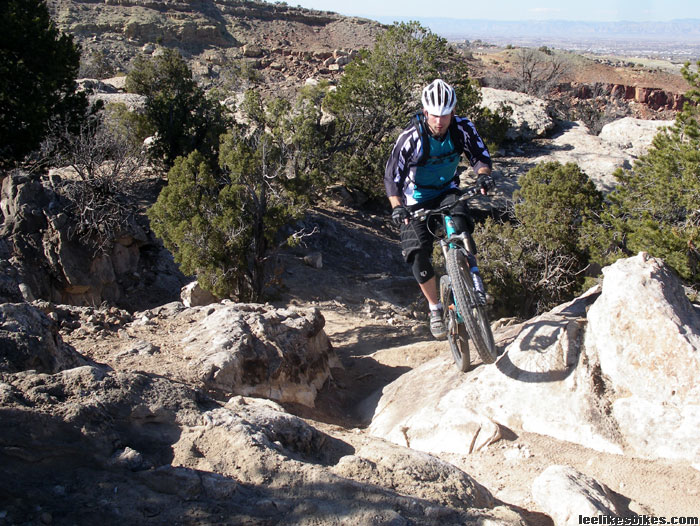 Ryan Cranston rocks Holy Cross in Grand Junction. The GJ crew just built a DH-specific trail that sounds awesome.
I'm sure there are other opinions out there. What say you all?
---
https://www.leelikesbikes.com/wp-content/uploads/2018/08/leelikesbikeslogoheader.jpg
0
0
leelikesbikes
https://www.leelikesbikes.com/wp-content/uploads/2018/08/leelikesbikeslogoheader.jpg
leelikesbikes
2008-01-09 11:24:51
2008-01-09 11:24:51
Fruita vs. Moab