Austin, TX and the Specialized Camber Comp 29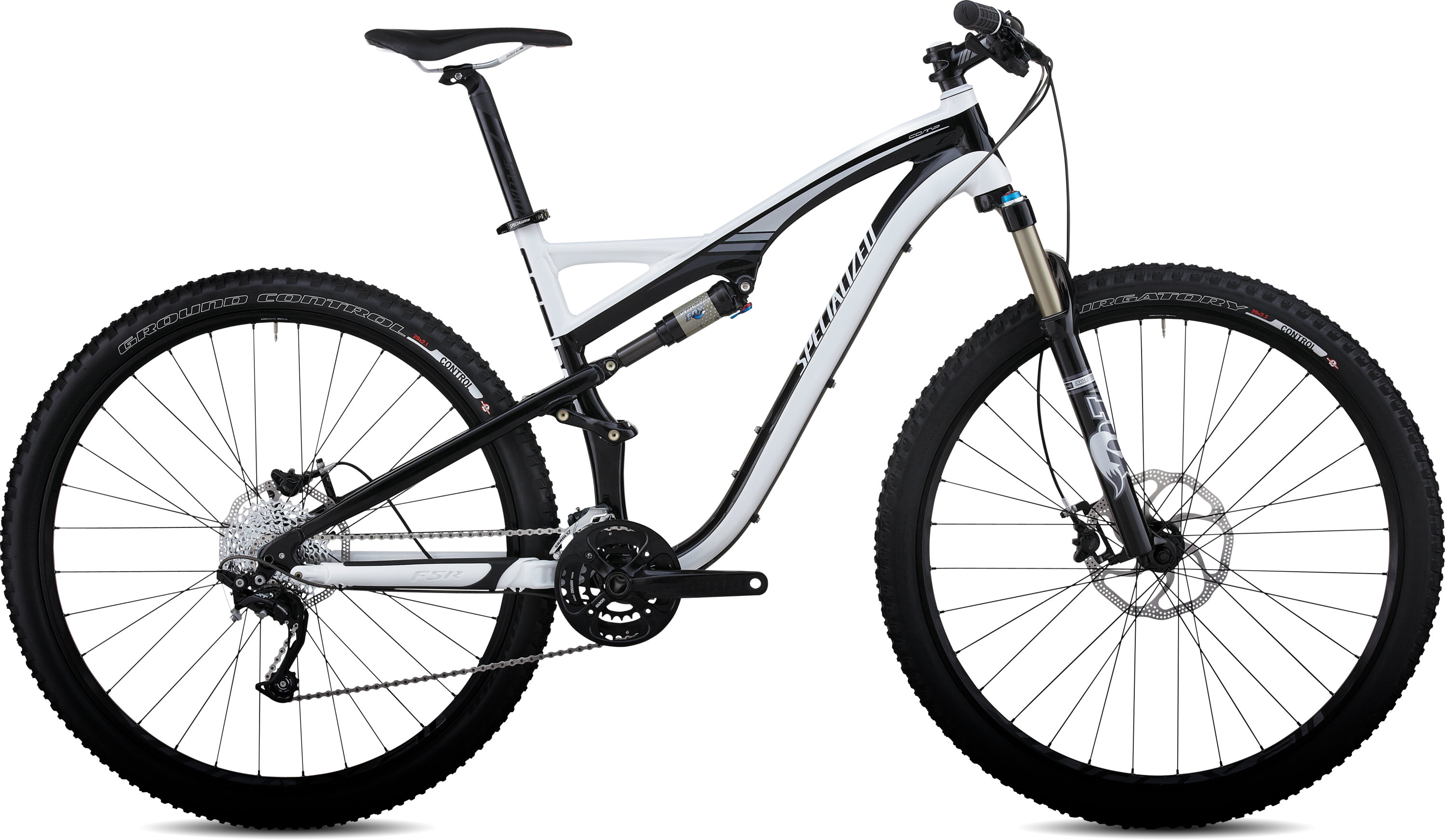 Last weekend, as part of coach training for the Texas high school mountain bike league, I got to ride new trails on a new bike. This is a quick-hit review of the trails and the bike, plus riding a 29er and other stuff.
---

Resuming the braaap at Reveille Peak Ranch.
Riding in Austin, TX
Is pretty gnarly. They don't have big mountains, but they sure have rocks and woods, and rocks in woods and woods with rocks. The rides we did — Green Belt and Reveille Peak Ranch — were up-and-down, side-to-side and rather technical. Most of the corners featured some mix of embedded and loose rocks; the corners that weren't rocky were dusty. I can see how riding here would make you smooth and powerful.
The talent level of the local riders was super impressive. I rode with ex-pro downhillers, elite XCers, at least one Olympian, ex-moto racers and all kinds of passionate rippers. The king of them all had to be Scot, the ex-moto dude who rallied his rigid single speed 29er with the best of us.
Zero calorie pass
That was the phrase of the day during Saturday's hammerfest with the coaches. How can you pass strong, fast riders without expending extra energy? Options include:
• Taking straight lines through rock gardens.
• Carving crazy inside lines through corners, usually over big rocks.
• Limboing under course tape.
• Waiting for the person in front of you to crash. (This tactic proved most reliable.)
Specialized Camber Comp 29
The Camber is Specialized's "everyman" platform. In terms of suspension, geometry and intent, it sits between the leg-shaving Epic and the Camelback-wearing Stumpjumper. The Camber Comp 29 retails for $2,750. For a current Specialized, that's considered mid range (crazy times we live in). The 29 stands for 29-inch wheels.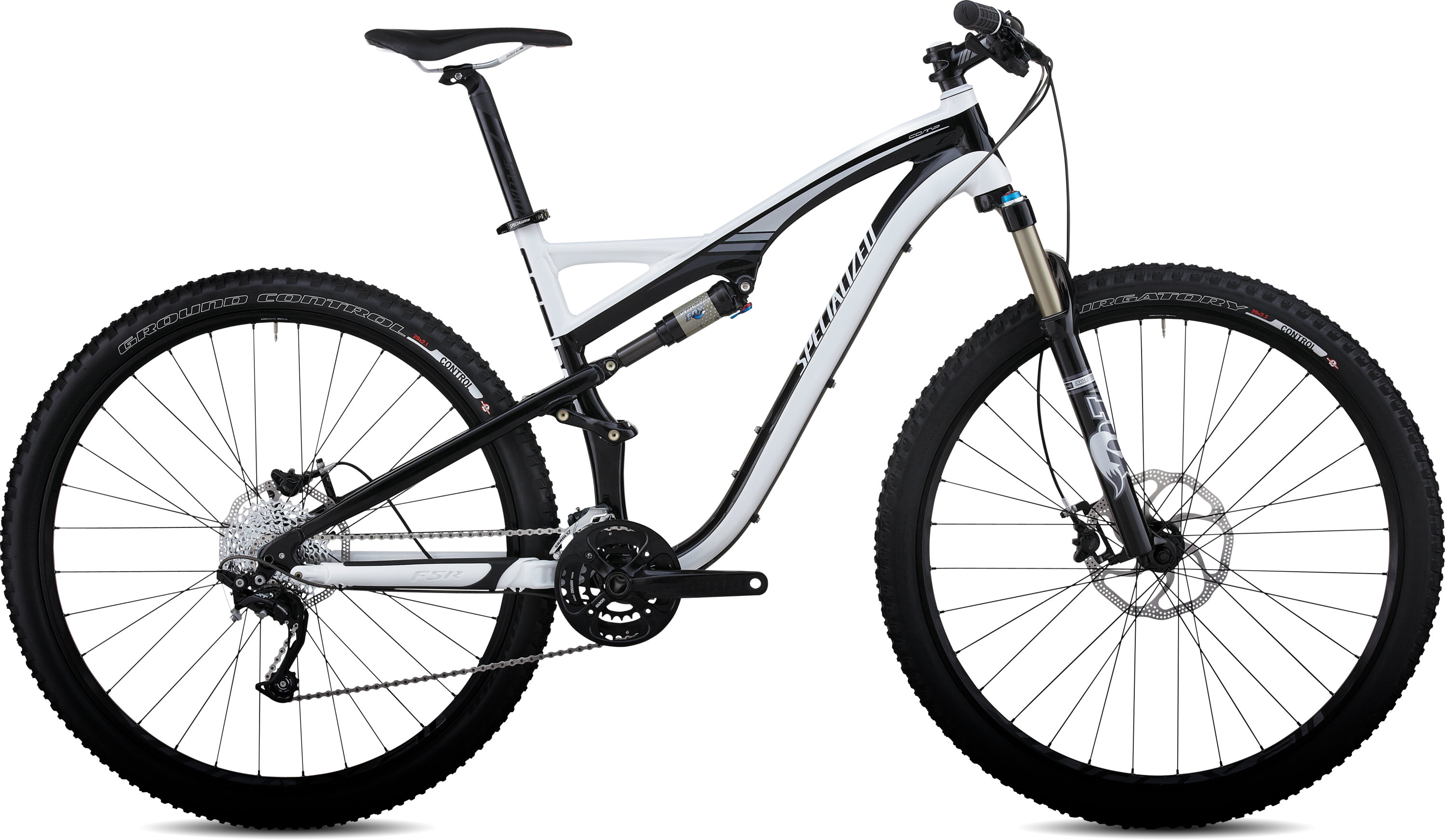 Specialized Camber Comp 29
My loaner bike was generously provided by Bicycle Sport Shop, which is owned by mountain bike hall of famer and IMBA board member Hill Able. Hill is stoked about the high school league.
I brought my Answer Rove flat pedals and 70 mm stem. Thank goodness for the shortish stem, because I wound up with a large bike, which is way too long for me. The 70 mil stem made the bike still-too-long but manageable.
Setup/spec notes:
• Fox 34 mm fork up front
• Fox Triad II shock out back
• Stock everything except my Answer pedals and stem
• Fixed-height seatpost with a QR collar. These trails are so up-and-down that the seat stayed at full height.
• 2.2 Purgatory front tire, 33 psi
• 2.1 Ground Control rear tire, 35 psi
How the bike worked:
• This bike was too long for me, and I'm not used to the high seat. I noticed these factors, but the bike and I still got the job done.
• Basically, I charged hard for three days with fast riders on their nasty terrain, and I did fine. This bike worked really well.
• The bike did not feel heavy, slow, cumbersome or anything like that.
• The handling felt neutral.
• The tires rolled pretty fast and stuck to rocks and hardpack. The Purgatory swam in the deep dust, but most tires do. The rear Ground Control was invisible (which is what you want). I scraped the heck out of both sidewalls but did not flat.
• The 2×10 drivetrain with 22/36 front and 11-36 rear was awesome. On these trails, the big ring handled all duties.
To sum it up: The Camber Comp 29 is a really nice trail bike, and I can see it ripping in all kinds of situations. If I had a medium with a short stem, chain guide and adjustable seatpost, it would be game on.

Demonstrating some braking fu on Reveille Peak's loose dirt. Photo by Matt Gunnell. Check out the aero bars in the background; that's Texas league director's Vance McMurry's ultra-endurance setup. Heavy feet, light elbows!
Bicycle Sport Shop
Big, bustling shop in Austin, TX with an impressive rental fleet.
Given the cost of these bikes, and the number of days most people actually ride them, I wonder if renting makes more sense than buying?
• Cost of Specialized Stumpjumper FSR Expert 29er: ~$4,000
• 24-hour rental for same bike: $48
• 26 days (every other week for a year) on this sweet bike: $1,248
I'm just saying.
Riding a 29er
I've ridden a few 29ers, but never for any length of time, and never with aggression (except this Stumpjumper 29 SS at the BMX track). This weekend's three rides in three days with three fast groups gave me a chance to see what a modern 29er really feels like on trail.
• OMG, climbing over rocks is so freaking easy. Seriously. I kept expecting the bike to stop, but it just kept rolling. All I had to do was stay centered (optional) and keep pedaling.
• Let's say that again: Technical climbing was way easier than ever. I'm not a bad climber, but I never pull at the front of a fast group. On the Camber 29, I was right up there. This is with flat pedals, BTW.
• Rocks in general are laughably easy. Even with the too-long cockpit and the seat giving me prostatitis, the Camber 29 just rolled.
• Small chatter goes away.
• The trail can still be pumped. The more aggressive you are, the better it feels (as with every wheel size).
• The bike did not respond to my patented pump-flick turn, and I missed a couple corners. I'm sure I can get this dialed with the bigger wheels, but I need practice.
• The bike railed longer-radius turns, but it did feel different. I suppose I need to lean even more. And get a bike that fits, and drop the seat.
To sum it up: I can see why so many people love the big wheels. If you're on rough terrain and you're not pumping like a fiend, a 26-inch-wheel is a clear disadvantage. I'm seriously considering stepping up to a 29er. It will look good next to my recumbent.
Spreading the high school mountain biking love
Thanks to incredible work by Vance McMurry, Brandy McMurry, Austin McInery and Matt Gunnell and others, the first Texas high school mountain biking leaders summit rocked. More than two dozen coaches attended. All were stoked. Texas promises to have an even stronger start than Colorado.

Photo of this handsome group by Matt Gunnell.
So far this year: Colorado, SoCal, NorCal and Texas
Next: Utah, Washington and Minnesota
Great things are happening in the mountain bike world. Go rock it!
Lee
---
Know more. Have more fun!
Join the leelikesbikes mailing list:
---
https://www.leelikesbikes.com/wp-content/uploads/2018/08/leelikesbikeslogoheader.jpg
0
0
leelikesbikes
https://www.leelikesbikes.com/wp-content/uploads/2018/08/leelikesbikeslogoheader.jpg
leelikesbikes
2011-10-25 21:10:40
2011-10-26 16:35:45
Austin, TX and the Specialized Camber Comp 29