Hello Lee
I am a huge fan of your books, already got PUTB, P2TI and Mastering MTB skills, they really added a huge increase both in my fitness and skills.
PUTB got me trying XC racing this year, and now that the season is over I'm looking forward next year to improve my results.
Got one question: I just began PUTB, I am on W4 this week, and I'm planning to rock P2PI right after to get in great shape for March, when I have my first races.
I am doing these workouts on tuesday and thursday, and I always get a long, fun MTB ride with friends on sunday morning.
Is that a good strategy?
During the race season, what do you recommand as a workout for the weekday?
Regards
Julien
---
Hey Julien!
Congrats on your success. It's great to hear from people who are using the LLB tools.
That is a great strategy. If you mix in some off-bike stability/mobility/strength work, you'll be dialed.
Here are some ideas for the race season:
1. Recover from your races. This is super important (and often overlooked by insane, over-training racers).
2. Follow the spirt of Prepare to Pin It. Try to use the same mix of hard and easy days. If you race, that's your hard weekend ride.
3. In the middle of the week, do a Red Interval workout (supra threshold efforts with short, inadequate rest periods). As you know, this is the hardest of all the workouts, but it's a very effective way to stay sharp. It's also quick. Perfect for a midweek session.
During my coaching season, roughly April-September, I follow the same approach: Do my work, try to recover, hit a very hard workout every week or so. During the riding season, I usually do the Red Intervals on the pump track, slalom track or rowing machine, rather than just pedaling. I gwork more muscles — plus skill — that way.
I hope that helps. Have fun out there!
Lee
Check out these efficient training programs: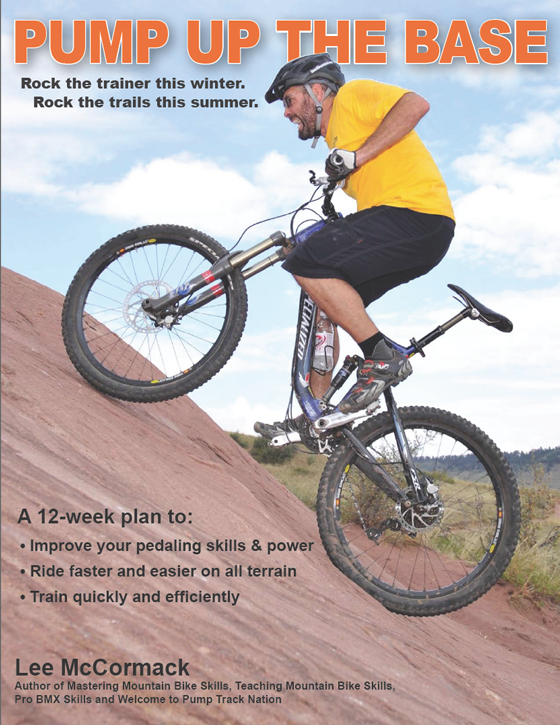 Pump Up the Base – off season build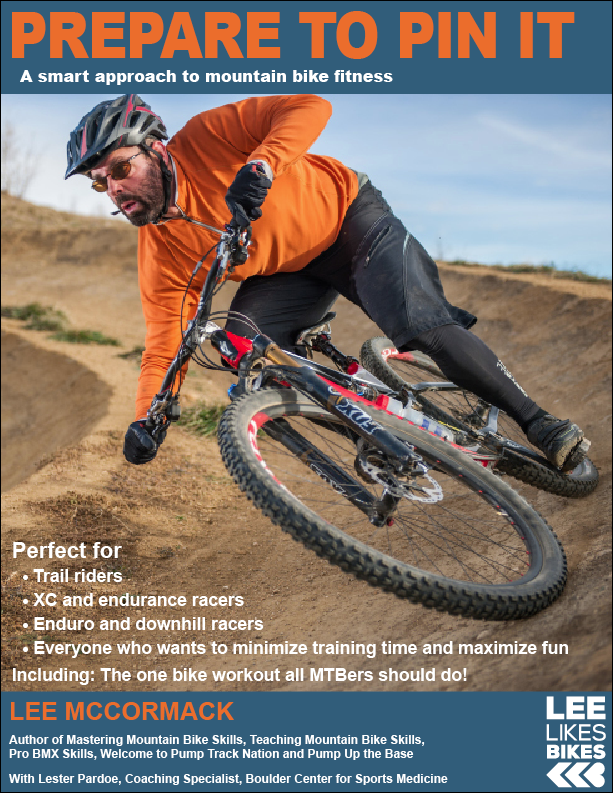 Prepare to Pin It – early and mid season performance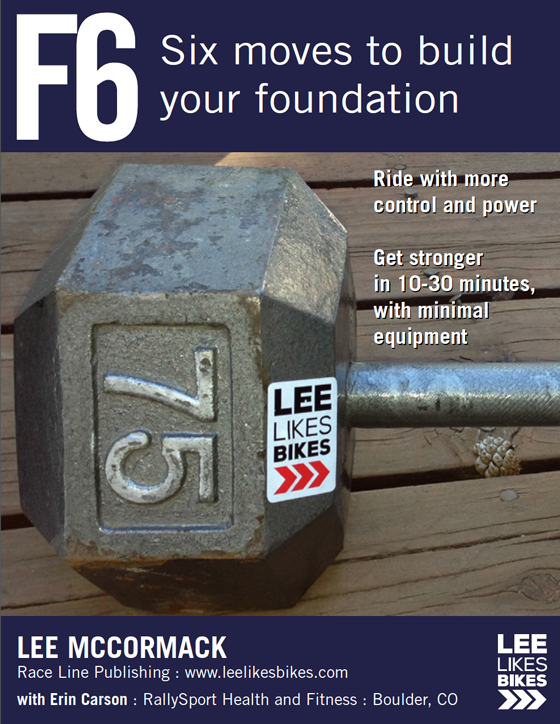 F6: Six moves to build your foundation – stability, mobility and strength for shredding
---
Know more. Have more fun!
Join the leelikesbikes mailing list:
---
https://www.leelikesbikes.com/wp-content/uploads/2018/08/leelikesbikeslogoheader.jpg
0
0
leelikesbikes
https://www.leelikesbikes.com/wp-content/uploads/2018/08/leelikesbikeslogoheader.jpg
leelikesbikes
2014-10-07 07:11:54
2014-10-07 07:11:54
A good midweek workout during race season?