Why did I ride my Stumpy 29 for Sea Otter dual slalom?


Hi Lee,
The Sea Otter Classic dual slalom is coming up. 2012 was my first year and it was a blast–I am looking forward to 2013. Sea Otter, when you take into account travel, entry, and the practice-qualies-main spread across days scheduling, is the most expensive race in my amateur season.
So I am trying to choose the right bike and I thought you would have serious insight. This is because you own a Specialized SX and a sweet Specialized P3 pump-track hardtail yet chose to race a Stumpy FSR 29 in 2012.
I own a Specialized SX and yet keep being drawn toward the absolutely ripping Nukeproof Snap hardtail I race USA BMX on. Incidentally, I started racing BMX because of Mastering Mountain Bike Skills and a dumb crash in last year's Sea Otter dual slalom! Best cycling advice I ever took.
My question, put simply, is why did the trail/AM bike come out on top for you? And was that decision purely personal, or was it informed by a general principle that will help me choose to bring a 26 lbs hardtail that rules on hardpack or a 33 lbs dual-suspension slalom bike that seems tailor-made, but is a wildcard.
Unsurprisingly, my SX does not shine on the BMX track, and the only local, legal slalom course was shut down shortly after I bought the frame. Or should I just borrow my father's old Stumpy FSR!
Thank you very much,
Matt
---
Hey Matt!
Dude, I'm telling you, dual slalom will soon be ruled by 29ers. Well, maybe not, but …


Demonstrating a manual/jethop during a clinic. If you ride a sick Fox/XTR Stumpy 29 Carbon like this day to day, why not race it?
My decision
For Otter 2012 I brought all my digging tools (to build the pro pump track) and these bikes:
• Specialized P3
• Captain America (Specialized Stumpy hardtail 26)
• Specialized SX
• Specialized Stumpy 29
• Specialized Enduro
I race in the vet class, which is rad because I'm racing against my old heros — the guys who were winning the fast classes when I couldn't even qualify for beginner: men like Wild Bill Roussel, Rob Carnahan and Stephen Cleeton. It's a very competitive class, and it's an honor to mix it up with these warriors.
These are all fine bikes, and they can all be ridden well on the slalom course. The P3 is a proven scalpel. Captain America is no slouch. Back in the day I took third on an SX (after Will Bill beat me in the round of four; yes I cried). Last year I rode the Enduro to 2nd behind the mighty Joe Picchiottino.
For me, it comes down to:
• What is quick?
• What tracks in the bumps?
• What am I confident on?
The Stumpy 29 is pretty quick, but not like the three little bikes. On a hardtail I'd be too focused on perfection. The SX is sick, but I haven't touched it since Otter 2010 (hmm, who wants to buy it?).
The Stumpy 29 tracks very well in the bumps. Most of the fastest Otter DS racers use suspension because the track gets fast and choppy — and the suspension lets you charge harder without worrying about the little things.
The Stumpy 29 is my daily driver. It is hyper-dialed with Fox 34, Shimano XTR, carbon wheels and the whole shebang. I know this bike. I'm confident on it. I ride it at the bike park, for light DH and everything in between. Last year I coached more than 400 people: mostly on this machine. This is a very good all-around mountain bike.
For me, at this point in my life and riding career, confidence is the limiting factor. I can pedal, corner and pump pretty well. Which bike is going to help me relax and charge? Last year that was the Enduro. The Stumpy has similar smoothness and is a lot snappier.
Also: On the Stumpy 29 I was able to raise the seat and simply pedal up the hill. Not only did I win practice with like 20 laps, but pedaling kept me warmer and looser than hiking.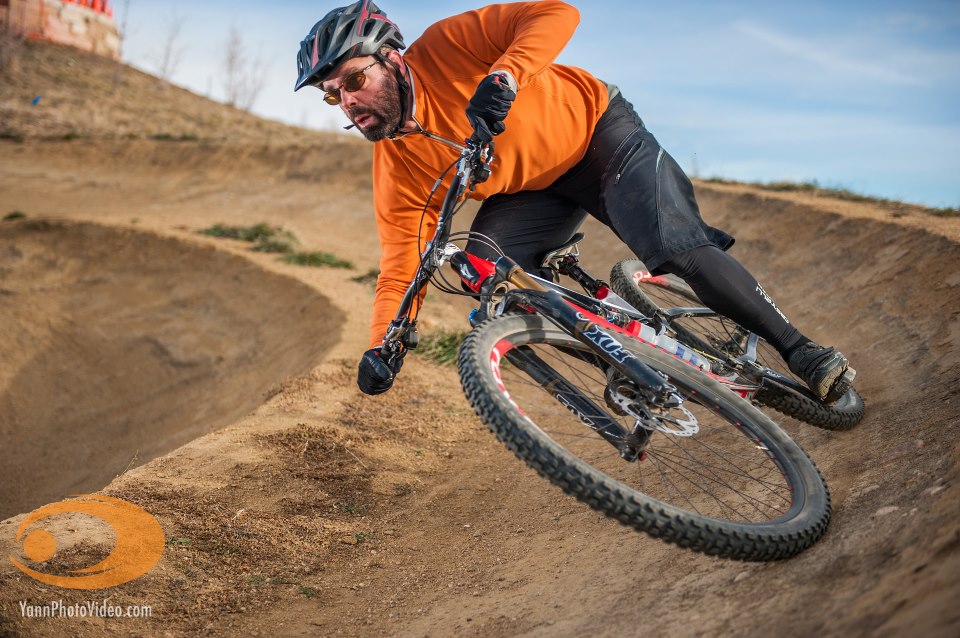 It's hard to out-rail a 29er trail bike with great geometry and dialed suspension.
So: In 2012 I raced my Stumpy 29 — the first 29er ever seen on that course. The bike was a bit awkward in the BMX section, but it railed everywhere else, and I was putting down good power in the bumpy, flat final sprint. I beat Wild Bill fair and square in the round of four then rolled into the grass and cried (this was a huge moment for me!). I was right with Joe Picchiottino in the final then made a tiny bobble. He won again, but I'm ready to give him a real challenge.
Most of the fastest vets are racing long-travel trail bikes or downhill bikes for the same reasons I cite. Familiarity, error margin and confidence. The top pros, of course, are riding slalom-specific suspension bikes, but they are bringing another level of aggression.
If I could race Otter this year, I would definitely race the Stumpy 29 again. After a full year on this bike, I'm even faster. Sorry Joe, another time!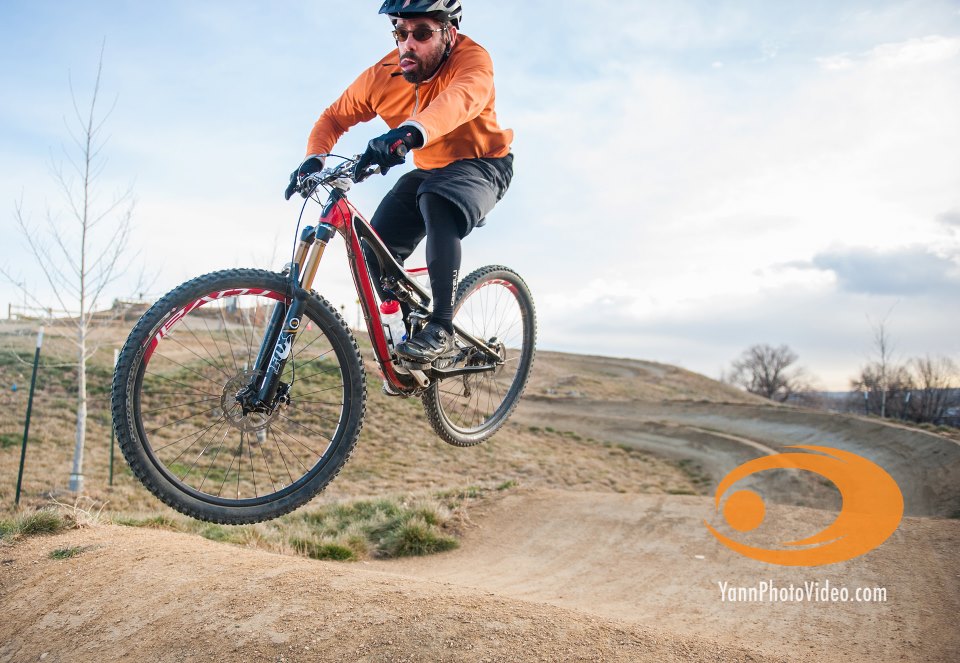 29ers don't turn, pump or jump … yeah, right. The limiting factor is the gray glob between my ears, not this bike.
Your decision
All things being equal, I say run your SX. The suspension will erase the chatter and little mistakes, and you can charge harder than on your hardtail. But I'm not a fan of riding/racing a bike once a year. You have all year to dial in your kung fu. On race day you need to execute, not get used to a strange bike.
You could practice on both bikes then make your decision, but I think that will mess up your game.
Ultimately, ride whichever you feel most confident on. Make your decision and do not second guess. If you've been racing BMX, you have the skills to do the job. Relax and do your thing.
Lee
---
Know more. Have more fun!
Join the leelikesbikes mailing list:
---
https://www.leelikesbikes.com/wp-content/uploads/2018/08/leelikesbikeslogoheader.jpg
0
0
leelikesbikes
https://www.leelikesbikes.com/wp-content/uploads/2018/08/leelikesbikeslogoheader.jpg
leelikesbikes
2013-03-06 07:57:45
2013-03-06 08:14:52
Why did I ride my Stumpy 29 for Sea Otter dual slalom?