Top 5 pump track mistakes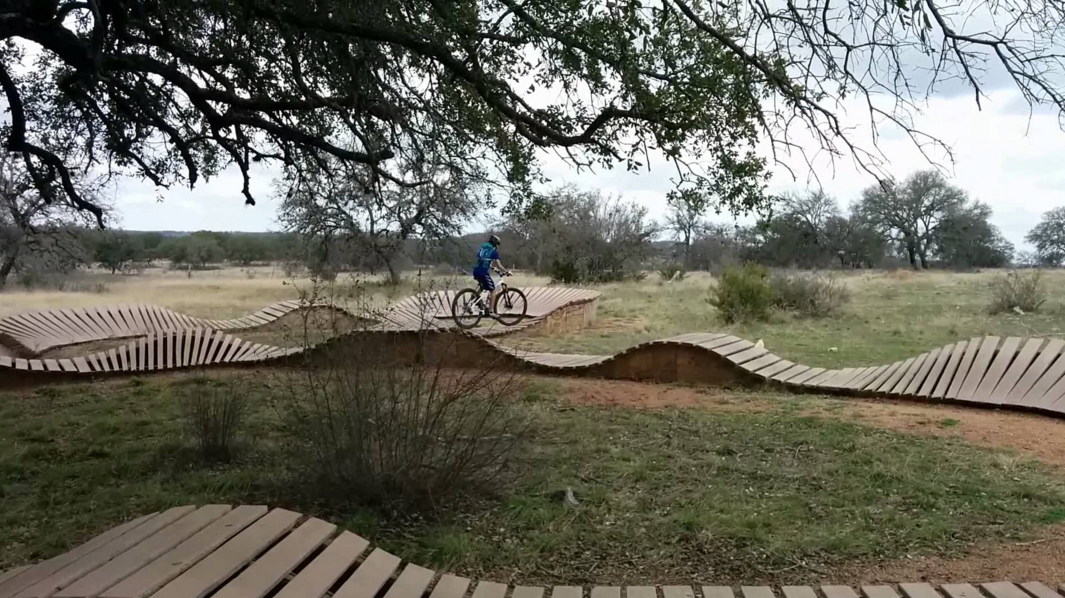 Lee,
I am an intern with the City of Temecula's Planning Department, and we are currently in the early phases of researching and planning to build a pump track. I have been tasked with compiling research and gathering information regarding important "do's and don'ts" of designing pump tracks.
We'll be ordering a copy of your Pump Track Nation book soon, but I was wondering if there are any specific things you would say a city should prioritize, avoid, or otherwise keep in mind throughout the design/build process?
Thank you,
James Thomas
Planning Department Intern
City of Temecula
---
Hi James,
Thanks for reaching out.
If you follow the directions in Pump Track Nation, you'll have a great track.
In my travels I ride a lot of pump tracks, and I have to admit:
Most tracks are built very poorly (even some of the tracks built by "professionals.") Because these tracks don't ride well, they don't get ridden. Weeds grow in, and the dirt often turns to dust. A lot of work goes into getting a pump track built. A poor build is a tragic waste of opportunity.
Major, common mistakes that result in tracks that ride poorly:
1. Improper planning and design.
"Hey bro, can you design us a pump track?"
"Yeah bro no problem!"
If you're someone like Eric Carter, you can take a skid steer loader, a 6-pack and an idea, and you make a great track the first try. The rest of us … we're better off with some planning. The better you think through all of the project requirements, the smarter your design will be.
While you're at it, it would be very smart to use proven sizes, spacing, shapes and radii. Math is free! Pump Track Nation costs only $10.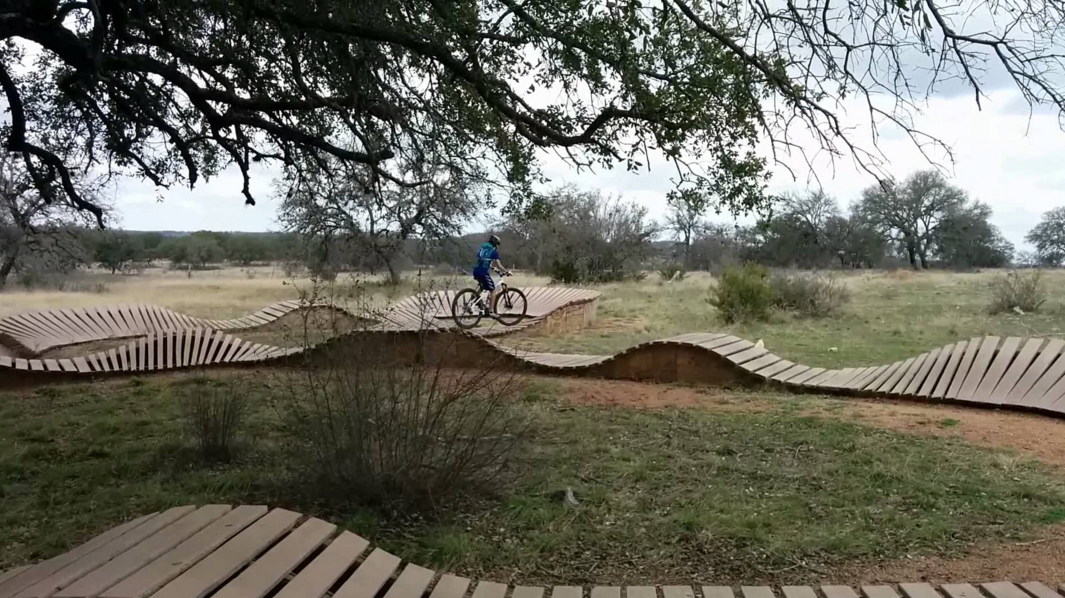 The wooden pump track at Reimer's Ranch in Texas was professionally built for (as the locals told me) almost $20,000. The shapes and spacing are so out of whack this track is very, very hard to ride. And it's made of wood, so it can't be fixed with a shovel and some water. I'm sure a ton of work went into getting this project approved. What a shame to ruin it with stupid design.
2. Excessive scope.
Bigger is not better.
1) You have to be able to execute whatever you plan to build.
2) The entire track has to be ridden a lot. The sections that don't get ridden tend to fall apart.
I made this mistake at Lory State Park here in CO. That track was huge and awesome! But it was too much for most riders' fitness and skills levels, and the technical inner loops didn't get ridden enough. Nowadays I push hard to make tracks simpler and smaller.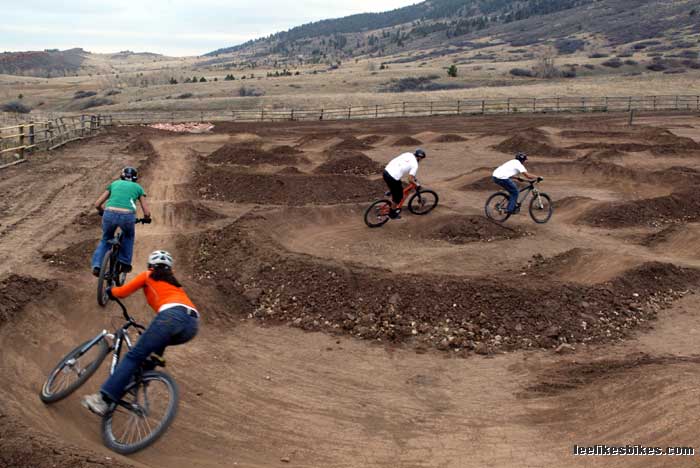 Pump track at Lory State Park, CO.
3. Failing to measure.
Assuming you have a dialed design, whomever builds the track has to measure — and measure again. I sell ready-made pump track plans. If you follow the specs, they ride great. If not, well, they suck.
I designed a technical track for the town of Eagle-Vail, CO. I offered and re-offered to help build it, but the local builder promised everyone he knew what he was doing. We were all so stoked. I took my kids and wife there … and the track was barely ridable: pointy rollers, improper spacing, mud puddles … I was super bummed.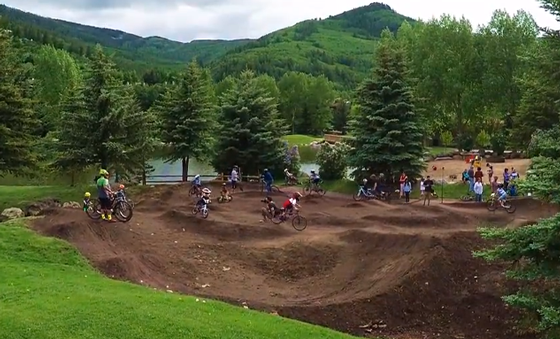 Pump track at Eagle-Vail, CO.
In every line of work, only 1% of the people are top-1% performers. Ownerhship of a skid steer loader does not make someone an expert track builder.
4. Poor materials.
A lot of places, especially cash-poor towns, use whatever dirt they can find. Sometimes it's fine. Sometimes it's not. If you have poor material, the build will be a lot harder, and you'll need way more maintenance.
Do not skimp on material! If you do, you'll likely have to pay more later. If you can afford a paved surface, pave it.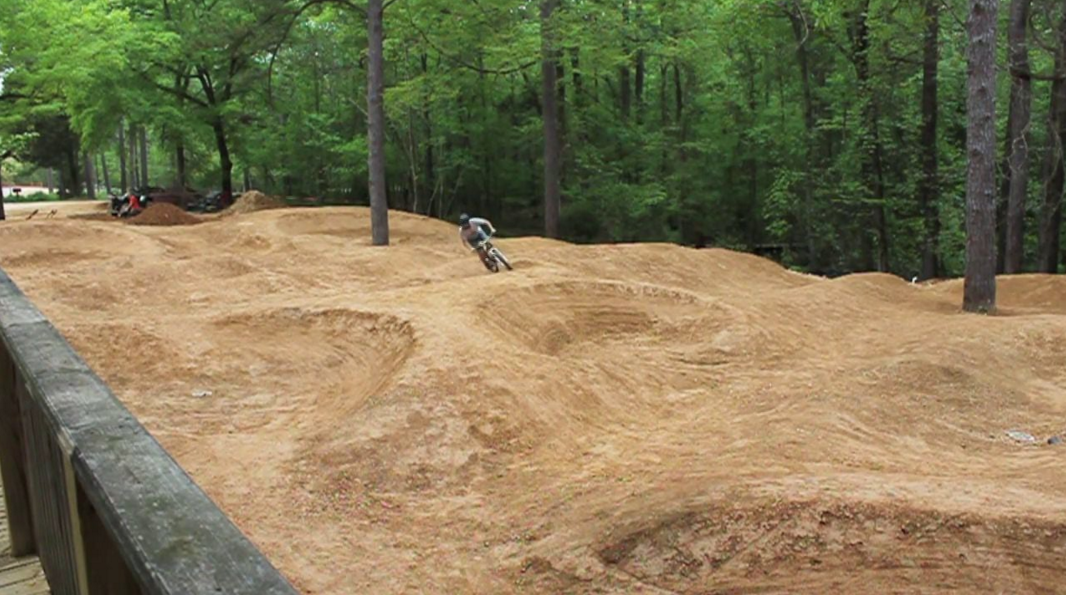 In my opinion, the pump track at Oak Mountain State Park in Birmingham, AL is not a perfect design or build, but the material — loose and sketchy — keeps it from being as good as it can be.
5. No maintenance.
The more dialed the build, the less maintenance you need. But tracks do need maintenance.
I've seen lots of people and groups promise to take care of tracks, but very few actually do. Before you start this project, make sure someone is responsible for track maintenance.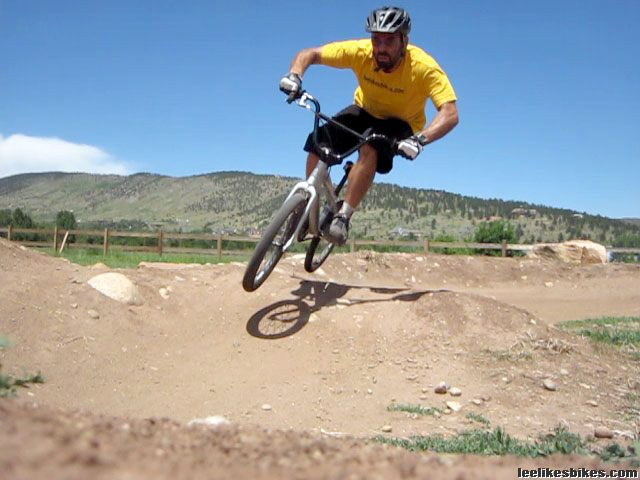 Despite no money and bad dirt, the Lyons Bike Park pump track came out great! But it's been years since it got love, and it's in bad shape. Time for a work day, which I'll do with Redstone Cyclery and local volunteers.
That's the bummer stuff.
The good news: When tracks are built well, they are AWESOME.
Plan thrice.
Measure twice.
Build once.
Ride infinitely.
Lee
---
Know more. Have more fun!
Join the leelikesbikes mailing list:
---
https://www.leelikesbikes.com/wp-content/uploads/2018/08/leelikesbikeslogoheader.jpg
0
0
leelikesbikes
https://www.leelikesbikes.com/wp-content/uploads/2018/08/leelikesbikeslogoheader.jpg
leelikesbikes
2017-03-27 11:57:15
2017-03-27 12:02:56
Top 5 pump track mistakes