The "perfect" bike for the trainer?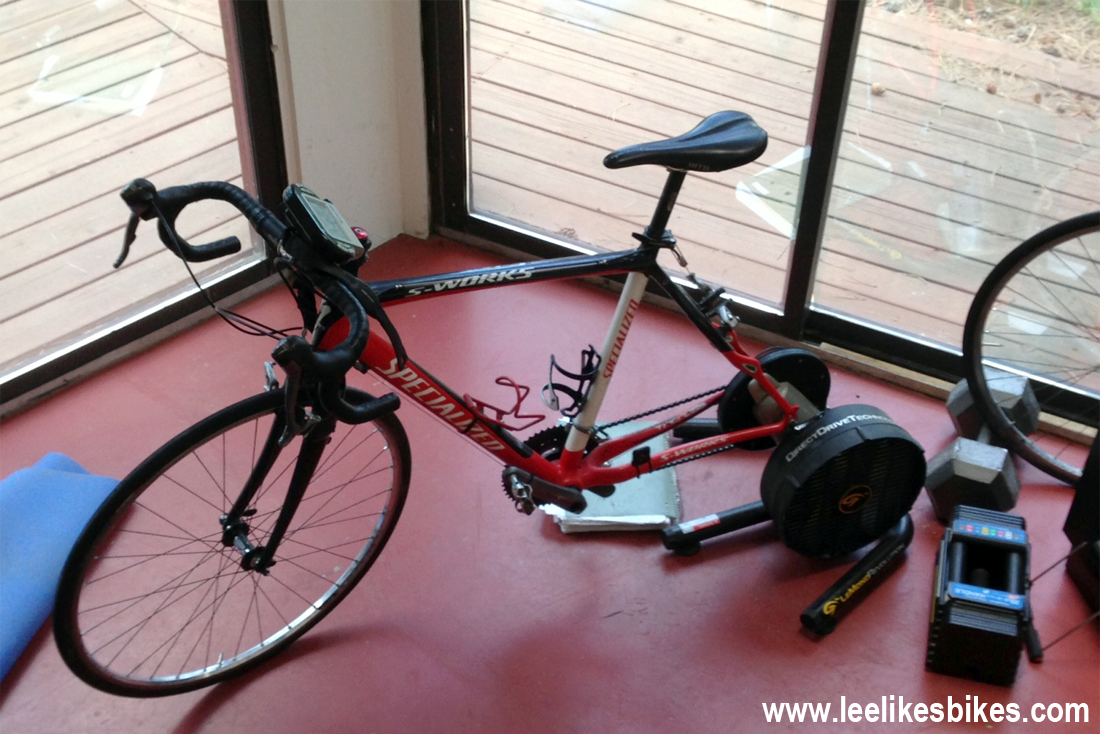 Lee,
I started your Pump Up the Base program a couple of weeks ago. Initially, I put a slick on an old mountain bike and mounted the bike on a trainer. However, the gearing on the mountain bike is too low to get to the speeds needed to create enough resistance on the trainer for some of your exercises. So, I am looking to buy a road bike for training purposes.
It appears that there are a couple of main categories of road bikes: bikes oriented to racing that have aggressive geometries and stiff frames and bikes oriented to endurance riding that have more relaxed geometries and somewhat less rigid frames. Considering that the bike will primarily be used for your training program, is one of these categories of bikes preferable over the other?
Ron
---
Hey Ron!
Either road bike would be fine.
Unless you're some road-racing freak, I think the new "comfort" or "endurance" road bikes make more sense. They ride just fine, and they're more tolerable comfortwise.
I use a Specialized 'cross bike, which is plenty fast on the road — and can be rallied on dirt. BRAAAP!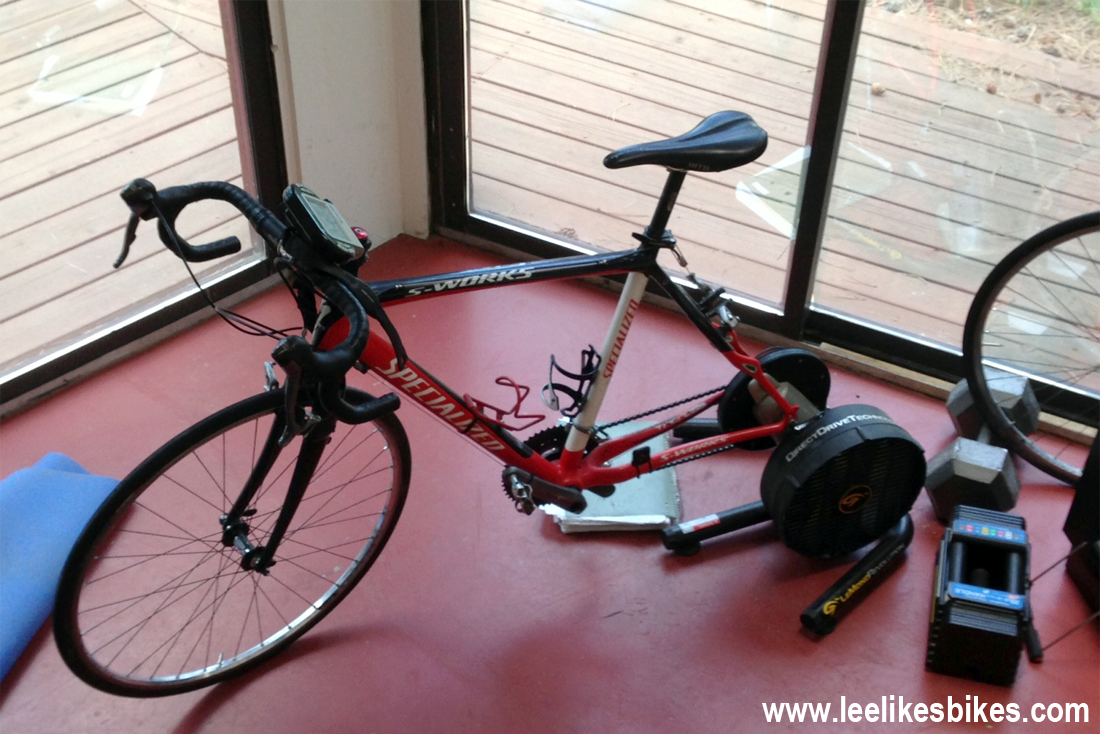 Where the magic happens: Specialized S-Works Tricross on a LeMond Revolution trainer. This trainer is no longer being sold.
Other options
A new trainer with higher resistance would be cheaper than a road bike! Look for a trainer with fluid or magnetic resistance. My old Performance trainer is in my van for warmups and pedaling instruction. My current fantasy trainer is the Wahoo Fitness KICKR. Yes, I fantasize about sweet trainers.
How about a power meter on your outside bike? I am currently using a Stages Cycling power meter on my Stumpy 29 (and using it to follow the Prepare to Pin It program). The Stages unit costs way less than other options and attaches to your crank arm, so it fits most bikes — and you can switch bikes if ya wanna. Extra cool: I can measure power while rallying slalom runs. Try that on your road bike!
Pin it,
— Lee
---
Know more. Have more fun!
Join the leelikesbikes mailing list:
---
https://www.leelikesbikes.com/wp-content/uploads/2018/08/leelikesbikeslogoheader.jpg
0
0
leelikesbikes
https://www.leelikesbikes.com/wp-content/uploads/2018/08/leelikesbikeslogoheader.jpg
leelikesbikes
2013-06-08 14:15:10
2014-01-20 11:08:51
The "perfect" bike for the trainer?