Teaching kung fu to a ninja

Steve and Michele came from Memphis, TN for a week of Big Colorado Adventures. This included three days with me.
---
It was immediately clear that Steve has extraordinary body awareness. He took cues very quickly and showed tons of poise. While railing a corner, he actually took his hand off the bar to wipe his nose. Now that's balance.
Well … it turns out the 56-year-old road racer has a black belt in ninjutsu — which makes him a full on ninja. He said: "If I was riding like a ninja, you wouldn't see me." I was like, uh, where are you?
Steve says he chose ninjutsu because it provides a more rounded experience than other martial arts. He gets to work the physical skills, learn weapons and, most important, build his inner strength.
The more I work with various athletes, the more I realize: If you can learn to do one thing, you can learn to do anything.
Especially if you're a ninja.
Day 1: Core MTB skills at Valmont Bike Park.
Day 2: Braking and cornering on the road bikes, then working our way up the skills tree at Valmont Bike Park.
Day 3: Apply the kung fu, I mean ninjutsu, to real trail.
Moments of brilliance: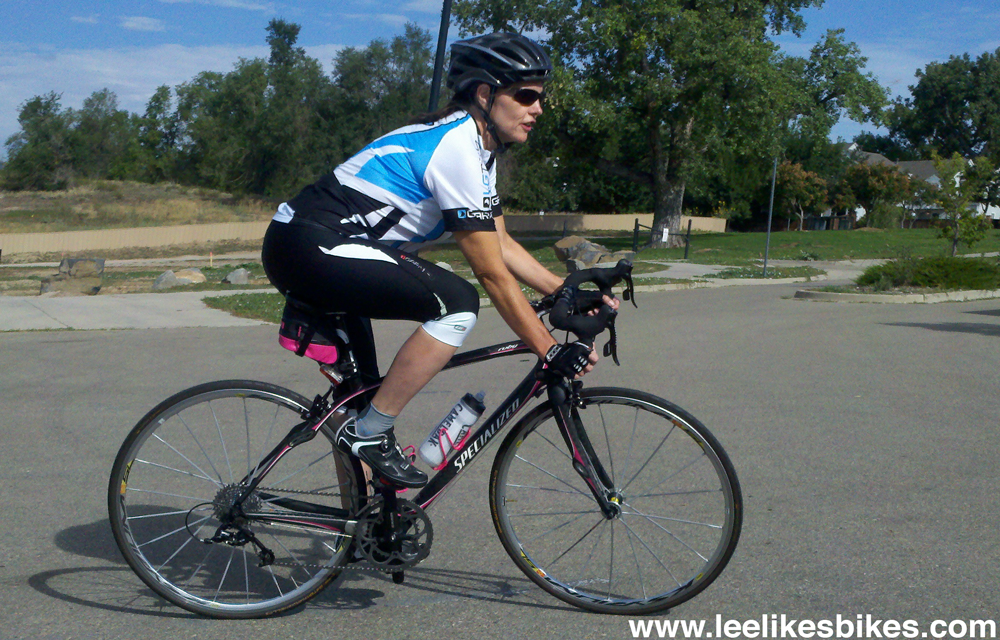 Michele gets a new feel for her road bike. It's fun see a dedicated rider Ride (capital R) for the first time.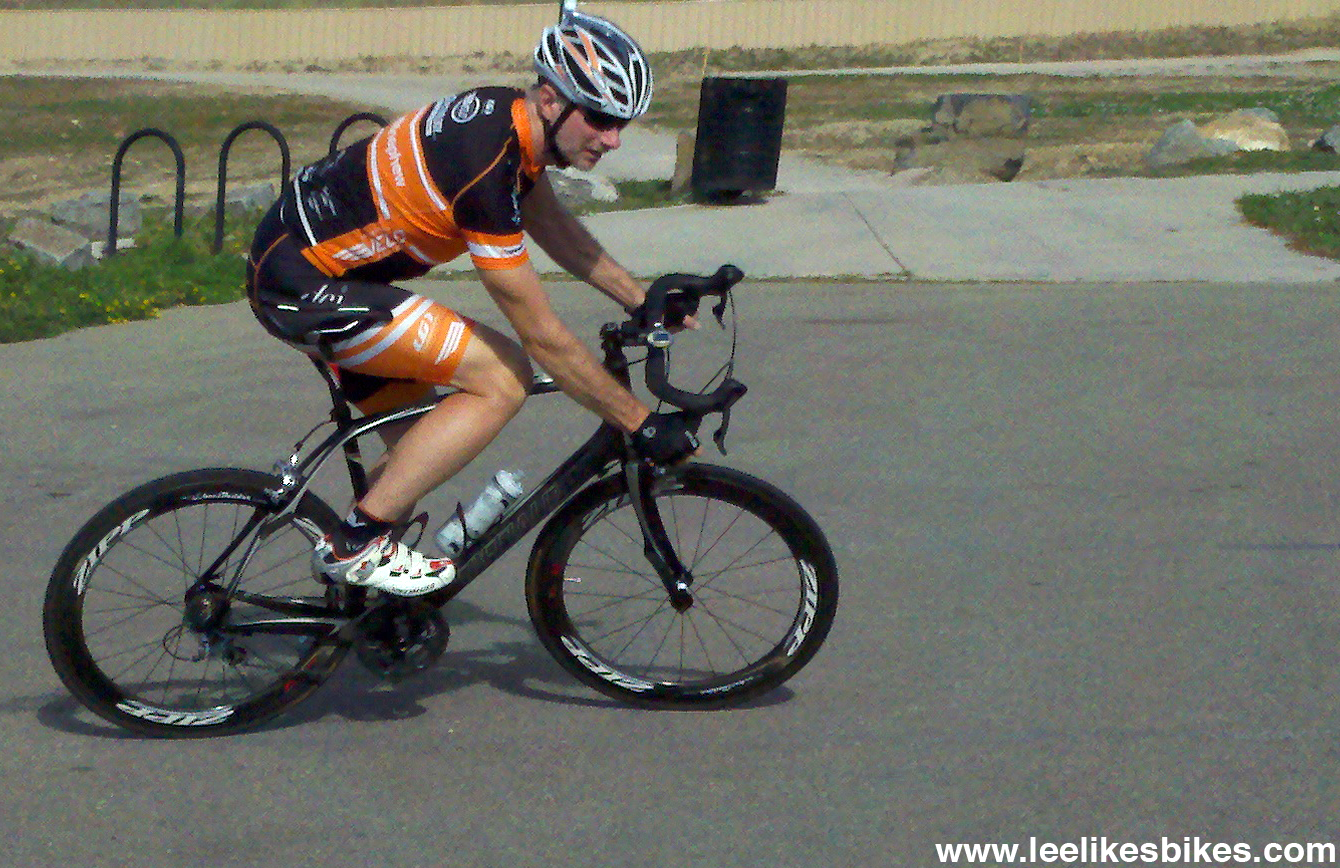 Steve expands his cockpit and finds some new angles.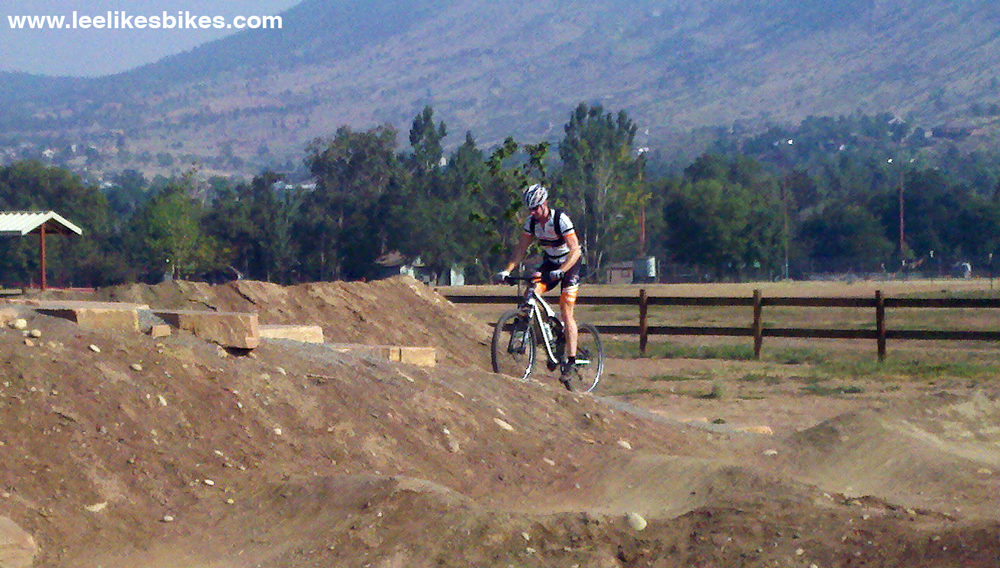 Going up rocks at Lyons Bike Park. This section mimics local ledgy ascents.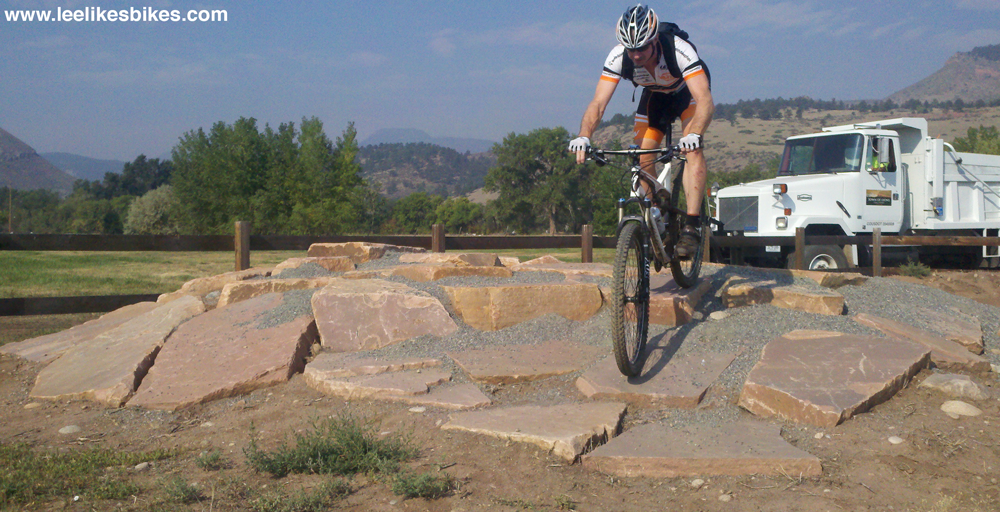 Going down rocks at Lyons Bike Park. When the rocky ups and downs get smooth, we hit the trail.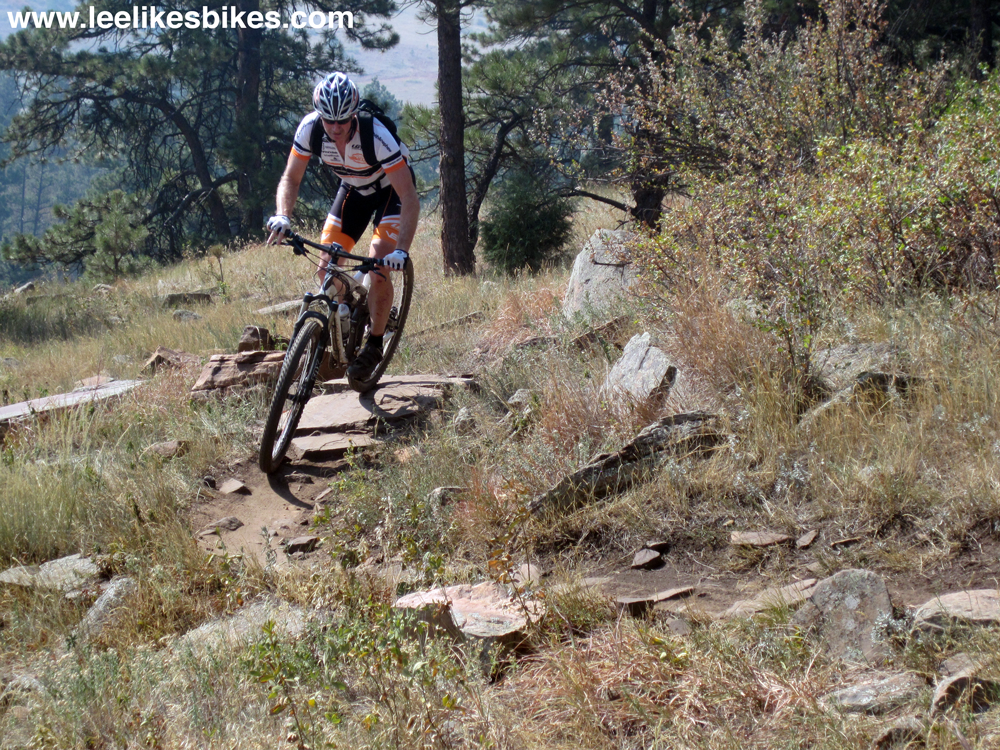 Pumping is fun. Turning is fun. Pumping while turning is FUN.

Finding flow! Oh man what a brilliant piece of trail.
Next: Steve wants to race next year's Leadville 100. If he gets in, he will come out before the race and we'll work on his black belt in MTB kung fu.
---
Know more. Have more fun!
Join the leelikesbikes mailing list:
---
https://www.leelikesbikes.com/wp-content/uploads/2018/08/leelikesbikeslogoheader.jpg
0
0
leelikesbikes
https://www.leelikesbikes.com/wp-content/uploads/2018/08/leelikesbikeslogoheader.jpg
leelikesbikes
2012-08-31 16:10:07
2012-08-31 16:10:07
Teaching kung fu to a ninja