Tackling the gnar in SoCal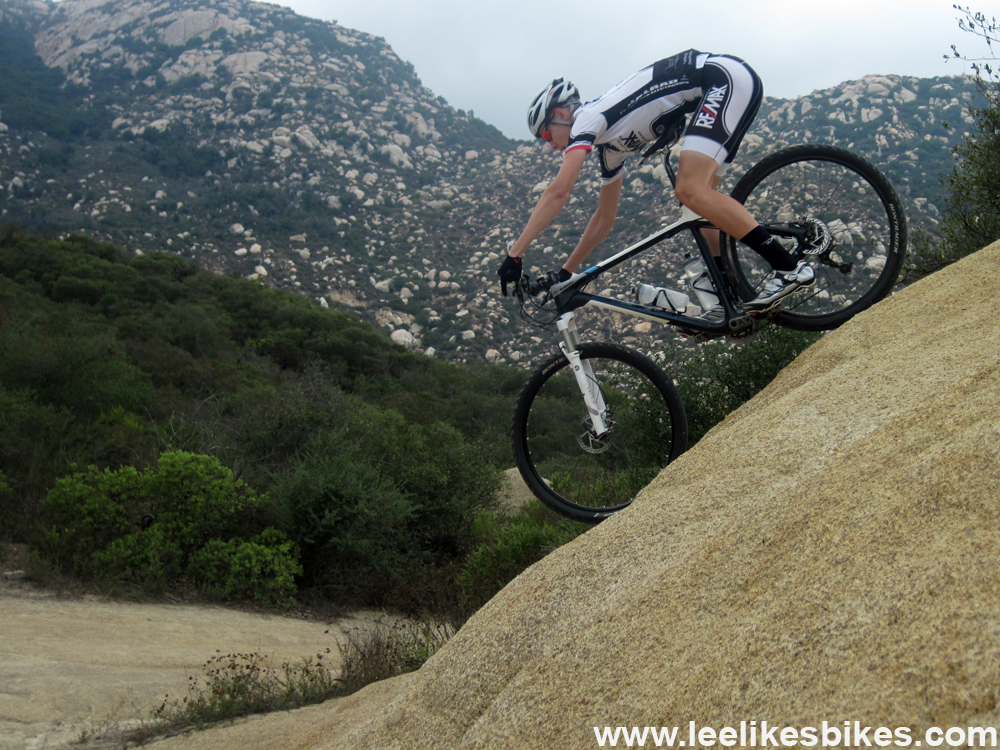 When I'm teaching on the road, I explore the new terrain then map it to my curriculum. We always start with the base of the skills tree and work our way up. A couple weeks ago in Temecula, CA, we climbed high into the gnarly branches.
---
Location
Not top secret, but I'll let you figure it out. A sick mix of pump, jump and raw flow. What a great spot.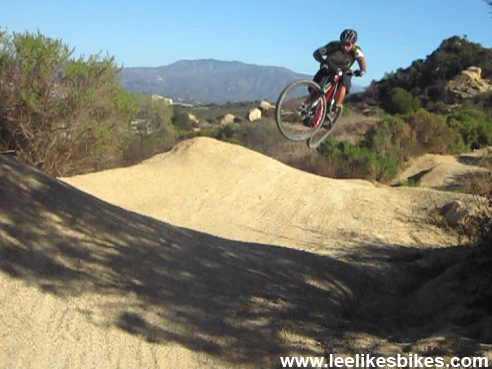 Performing recon on a rather interesting pump track.

The Fox 34/Shimano XTR Stumpy 29 Carbon is getting the job done! When I explore crazy new places, it gives me confidence to know my brakes are going to work, and that my chain is where it's supposed to be.
Crew
Six trail riders and XC racers. Teenage to 50something. Serious riders all.
Moments of brilliance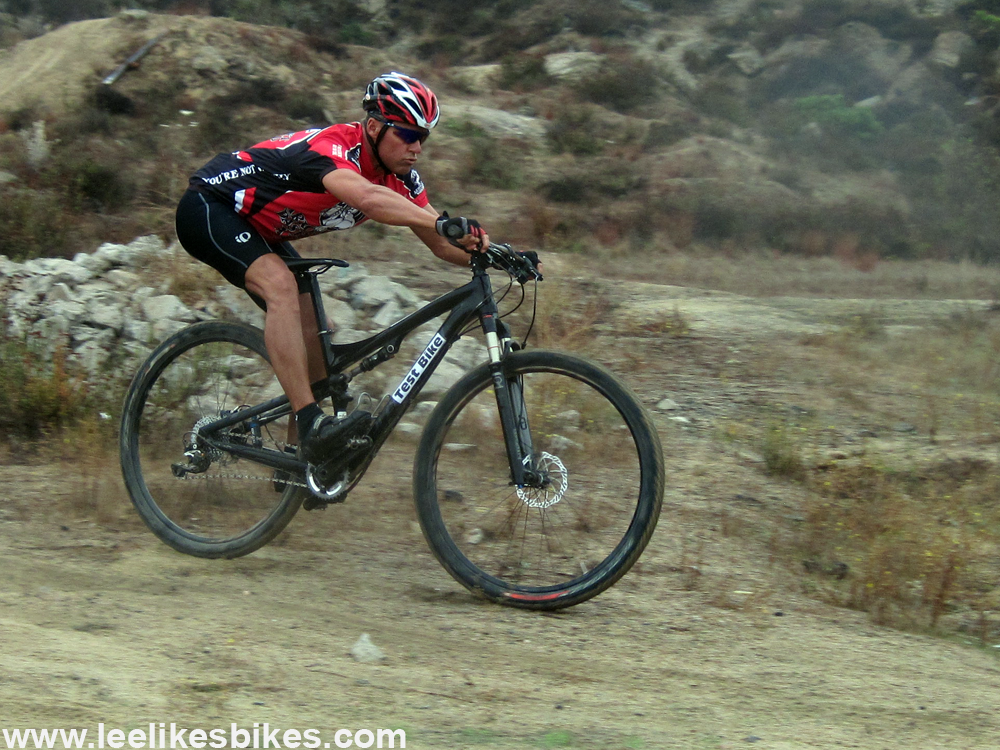 Michael works the braking action. To maintain power and traction in this deep sand took some intense facial expressions.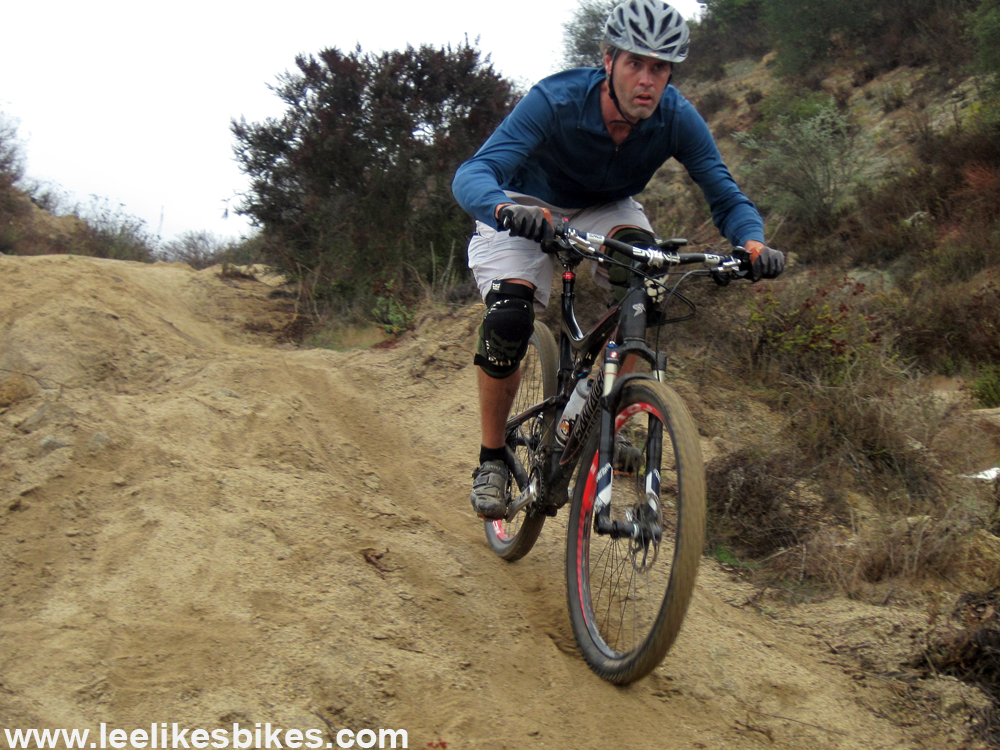 Troy controls speed on some steep looseness. Or was it loose steepness?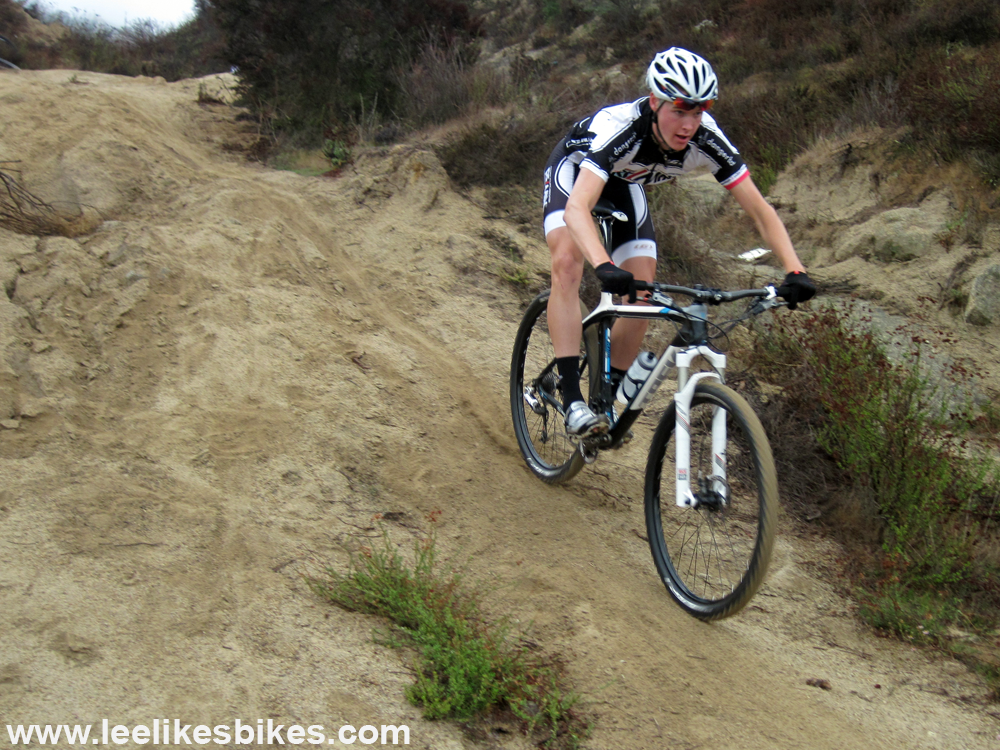 Sean: Fully pinned in complete control. On a full-on XC setup to boot!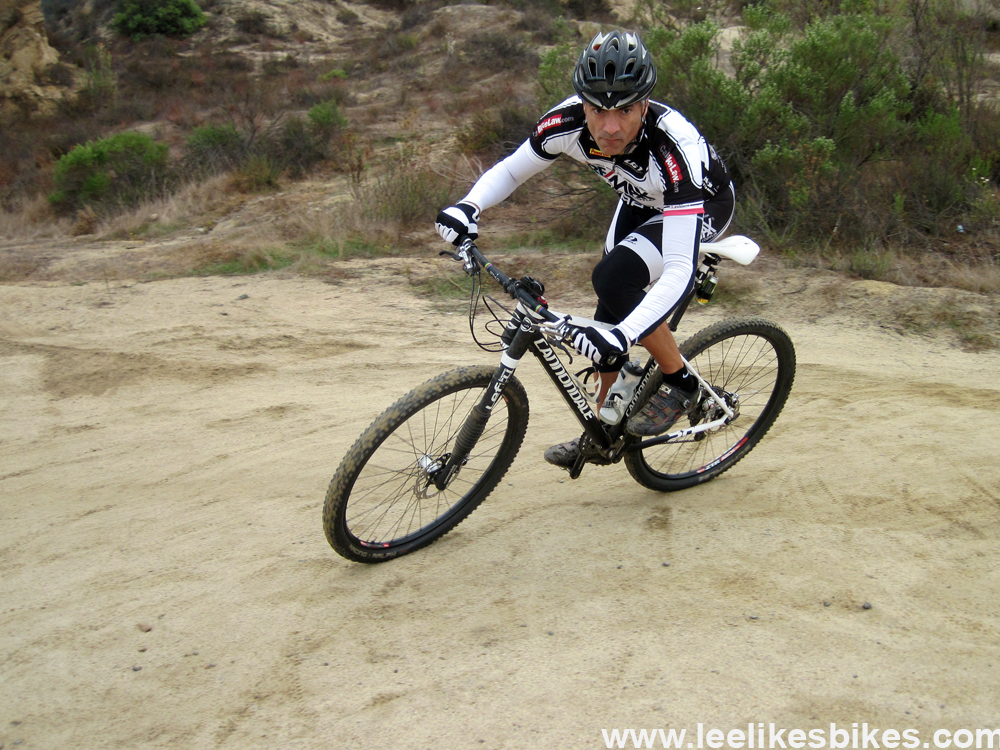 Jerry explores the magic of angles.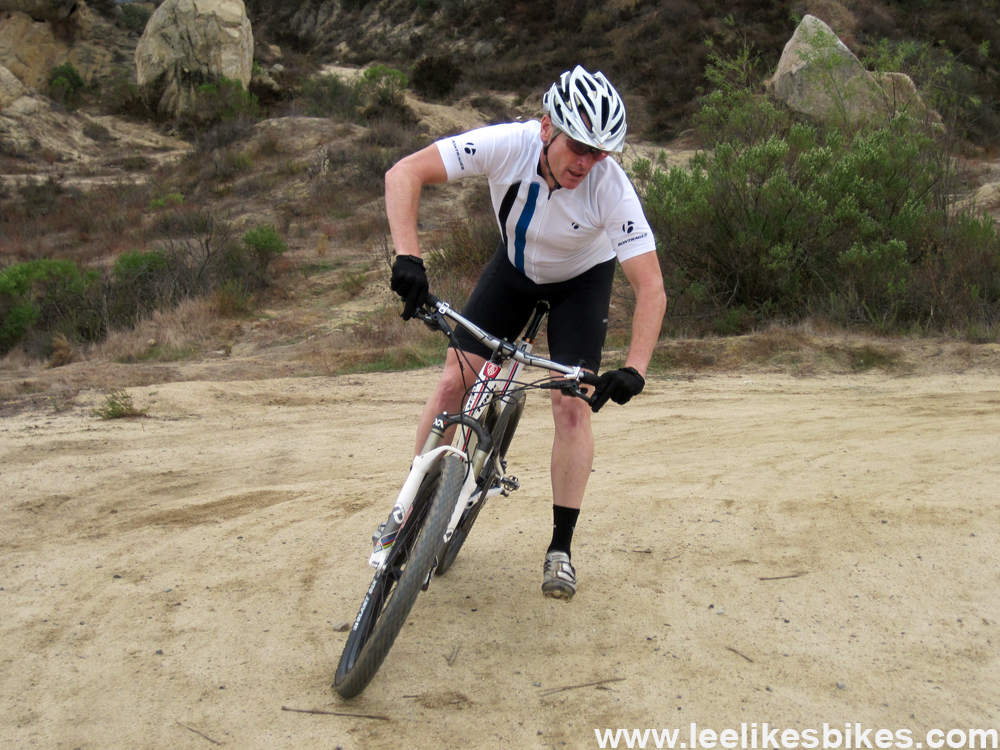 "I don't always corner with my foot out, but when I do, I prefer to do it right." Lee Bird.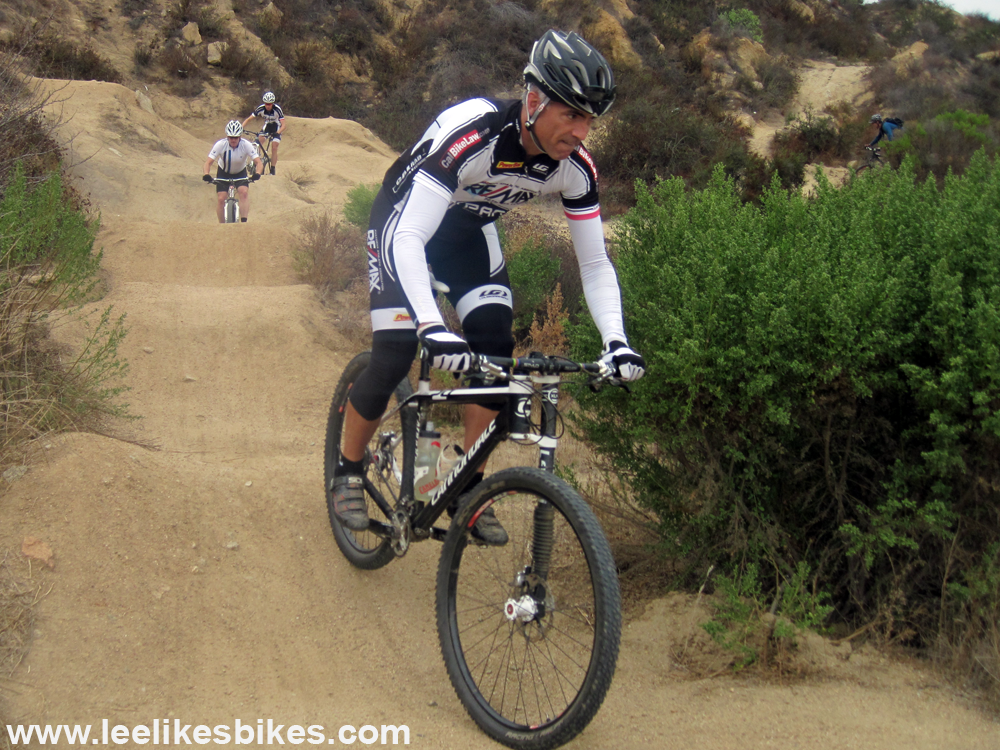 Learning pump on a very tricky pump track.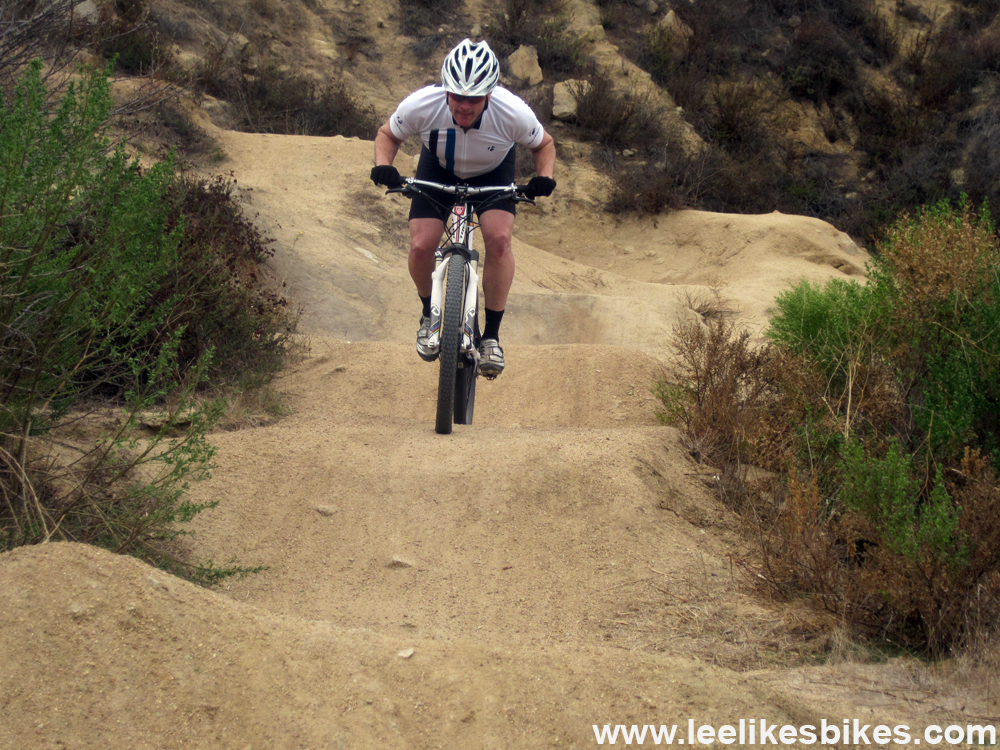 Lee Bird with excellent form and superlative ferocity.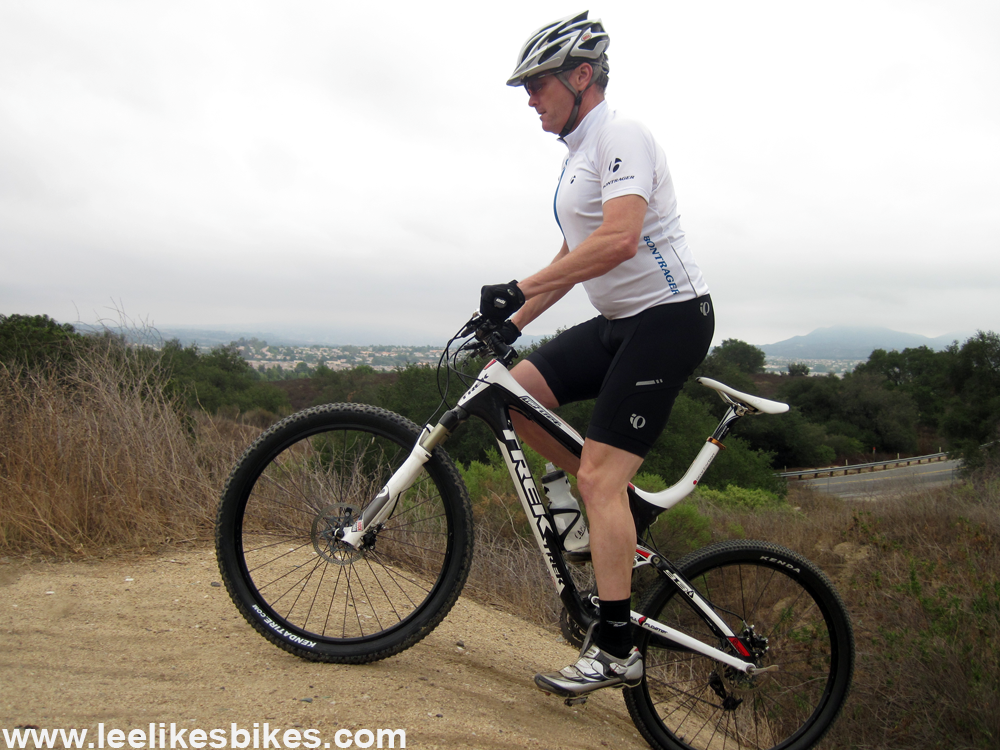 Lee with nice balance and extension up a very steep, loose power climb.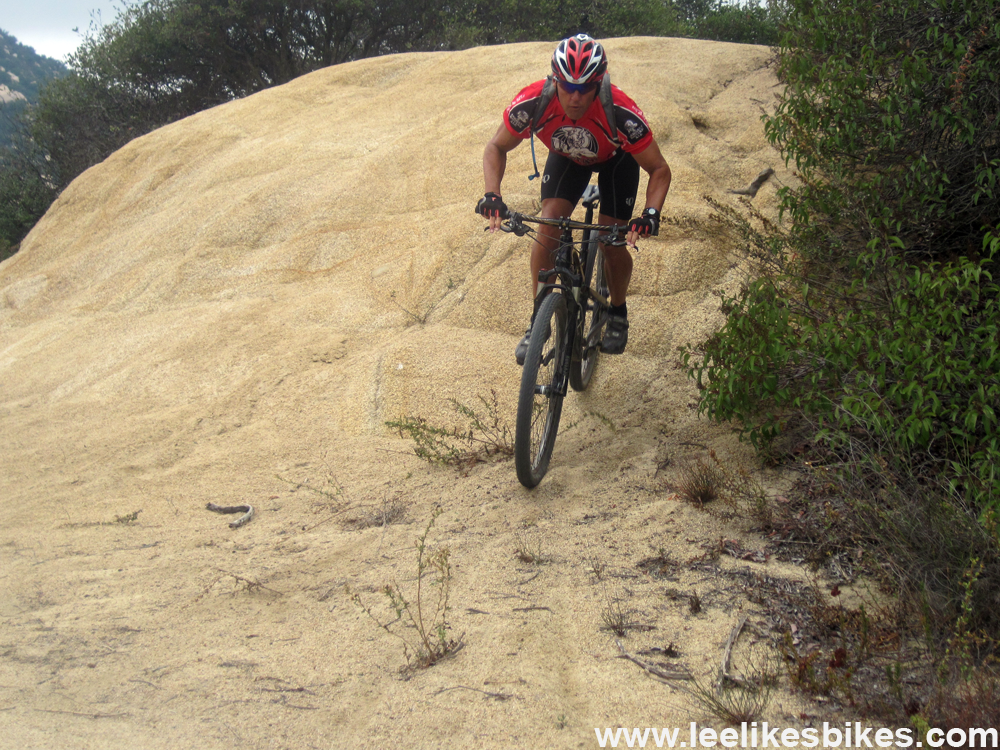 Michael works a technical option: Get down a steep rock and turn in the sand at the bottom.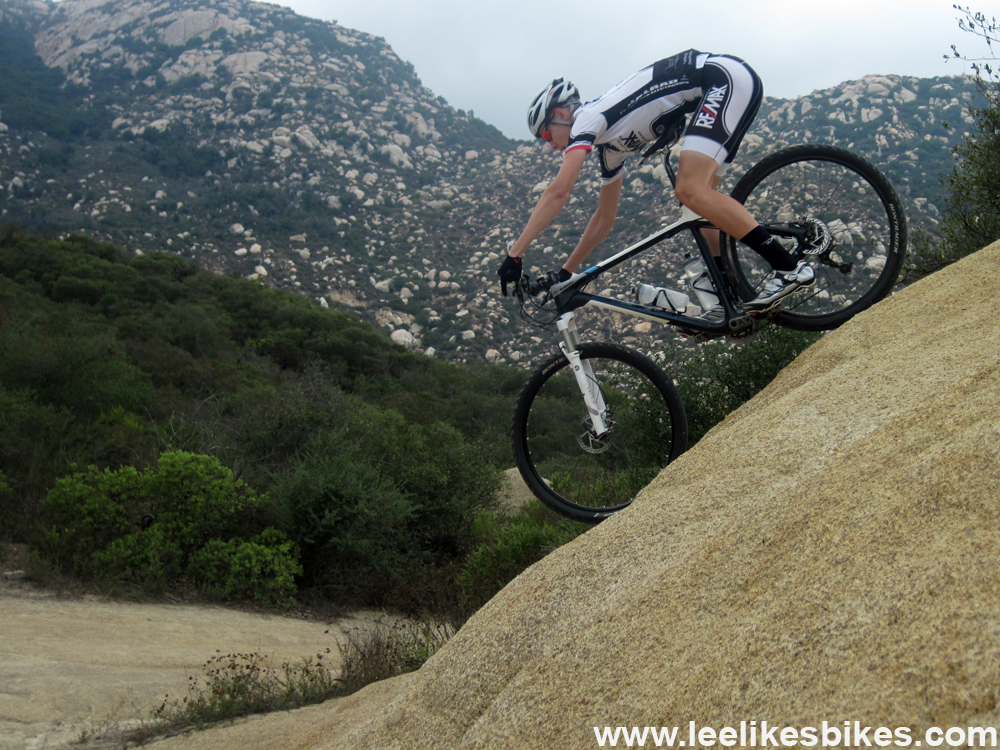 After overcoming some trepidation, Sean nails a very steep roll-in. On a full XC setup!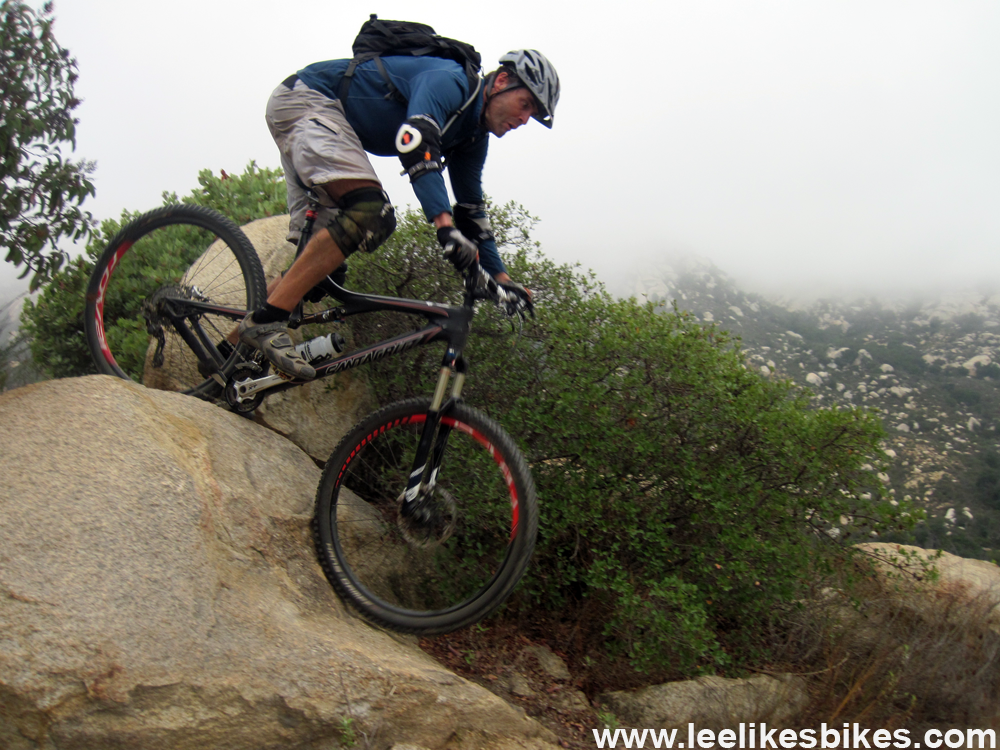 Troy expands his idea of what's possible. His home trails in Laguna Beach will never look the same.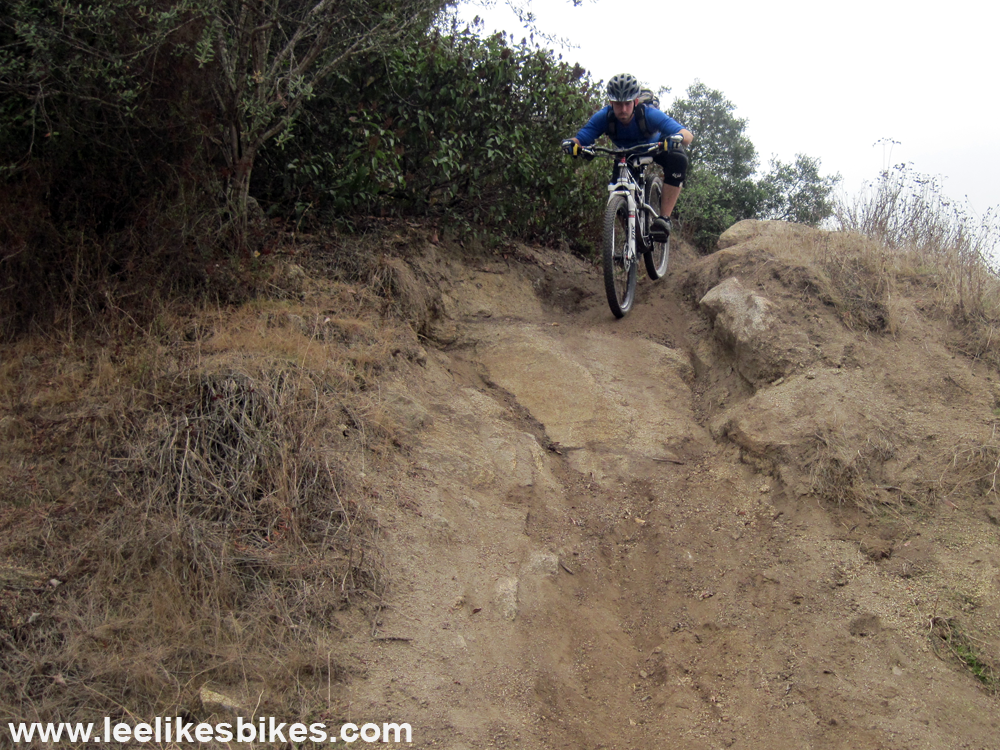 Josh, a SoCal high school league coach, is all business. This, my friends, is how you enter a steep chute into a loose corner.
A video from Michael
I don't look as gnarly as Eric Carter or Chris Kovarik on this pump track, but they're not on 29ers! 🙂
A note from Jerry
Lee,
Thanks for the great MTB skillz clinic this weekend. I picked up some very valuable tools to make my MTB experience much more fun, safe and more competitive. I was jonesing to go out for a ride to put my newly found skillz to the test and I made it out this morning. I took 1:25 min [from 6:27 to 5:02] off my time down a pretty technical (for me) singletrack descent. It's kind of steep/technical with some switchbacks. With the exception of one missed turn, I cleared everything else. I'm looking forward to using these skillz even more, and I will definitely sign up for your class again when you come to town.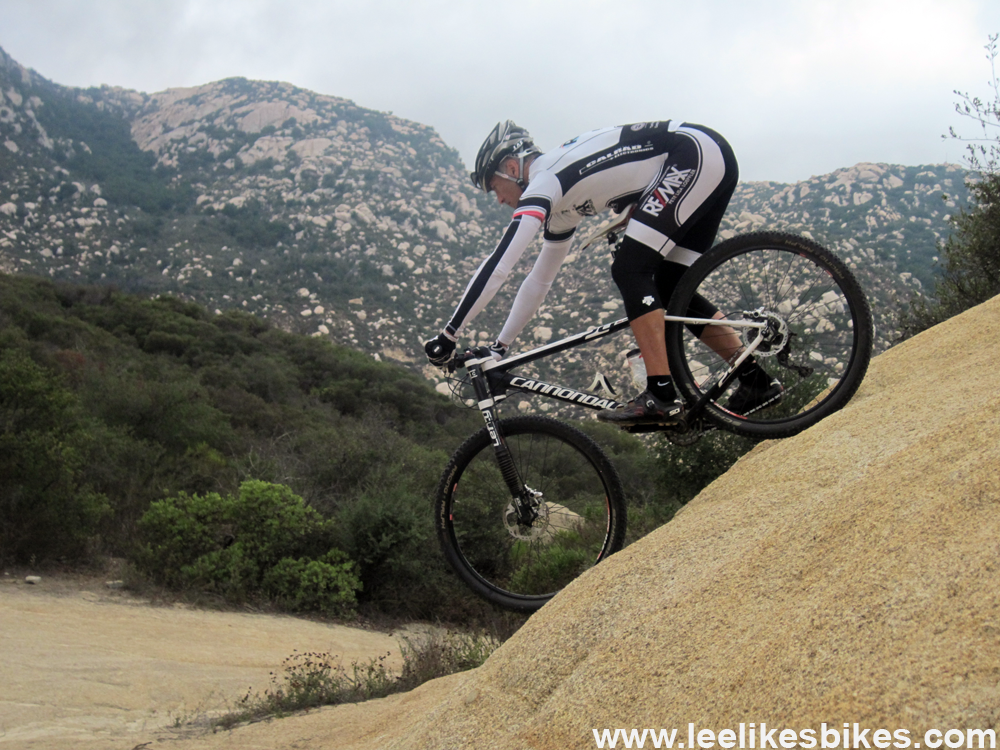 After I show you how to ride this sort of thing in perfect control, you'll see your home trails in a whole new way. Jerry tackles the gnar.
Thanks everyone. That was an awesome day.
Lee
---
Know more. Have more fun!
Join the leelikesbikes mailing list:
---
https://www.leelikesbikes.com/wp-content/uploads/2018/08/leelikesbikeslogoheader.jpg
0
0
leelikesbikes
https://www.leelikesbikes.com/wp-content/uploads/2018/08/leelikesbikeslogoheader.jpg
leelikesbikes
2012-10-31 21:47:17
2012-10-31 21:49:52
Tackling the gnar in SoCal