Sizing down when you get a new bike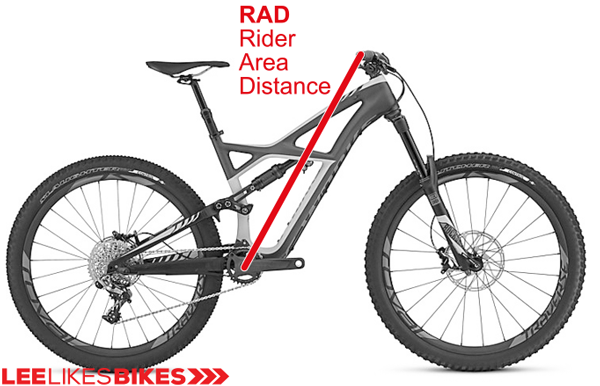 Lee – So I played around with the RAD calculator at the Lee Likes Bikes MTB School for my Pivot LES and proposed rocky Mountain Element. Both bikes on the small come out spot on for the RAD but the reach and rise are too short and tall respectively for the bikes compared to the calculations using the XC or Trail setting, so I end up with more of an Enduro setup.
The Rocky Mountain size guide has me on the end of small or beginning of medium and one of the Michigan shops I called recommends sizing up. However when I enter the dimensions for the M Element frame in the RideLogic™ bike calculator, the RAD gets too big. In the comment section you say the RAD is more important than reach/rise in terms of priority. Any additional thoughts?
Scott B
---
Scott!
Thanks for reaching out, and for being a member of the Lee Likes Bikes MTB School.
The core tenant of the RideLogic™ Bike Setup Method is matching the distance between your bike's bottom bracket and grips to the distance between your feet and hands. This is called the Rider Area Distance. Since I'm in charge, I call it the RAD.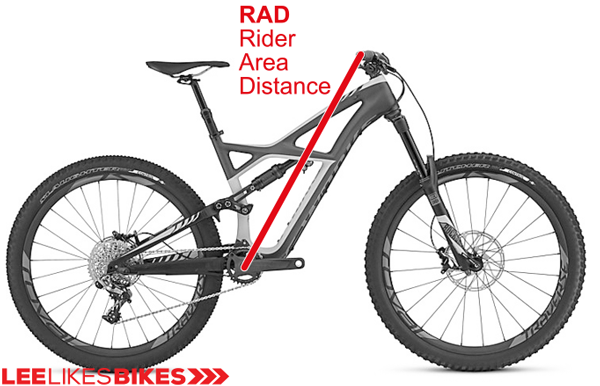 Rider Area Distance (RAD).
The secondary measurement is Rider Area Angle in Degrees (RAAD). This is the angle of your RAD compared with level. RAAD tends to vary with the type of bike. Low RAAD for an XC race bike; high RAAD for a downhill bike.

Rider Area Angle in Degrees (RAAD).
In my experience, RAD is most important measurement by a mile. Any bike with a perfect RAD and a reasonable RAAD rides great.
If you go for the larger frame, the reach can be so long it's hard to get a short enough RAD. If you can get the RAD correct, the RAAD will end up low, and you'll end up with a bike with a long, "XC" feeling cockpit. For most riders this will not feel good, especially on fun terrain. In my work with lots of folks, almost everyone, no matter their riding style, prefers a higher RAAD like you find on an enduro bike.
Modern bikes are getting longer and longer. More specifically, their reaches (horizontal distance from bottom bracket to top of head tube) are getting longer. In many cases, the stacks (vertical distance from bottom bracket to head tube) are also getting higher. It's very common that riders need to "size down."
Everyone: Before you buy a bike, plug your numbers and your bike's numbers into the RideLogic™ calculators. They are available, along with tons of great skills lessons, with a Lee Likes Bikes MTB School membership. You can use the same calculators, and the RideLogic™ on-bike test, to dial in your current bike.
My new medium 2017 Enduro, which is amazing, is 20mm longer than my medium Stumpy. While I got the Enduro's RAD within a few millimeters of perfect, the cockpit is too long for me, and it's giving me a hard time. If my shoulders were healthy it wouldn't be such a big deal, but this is hurting me so much that I think I'm going to return the free bike and try to get a small.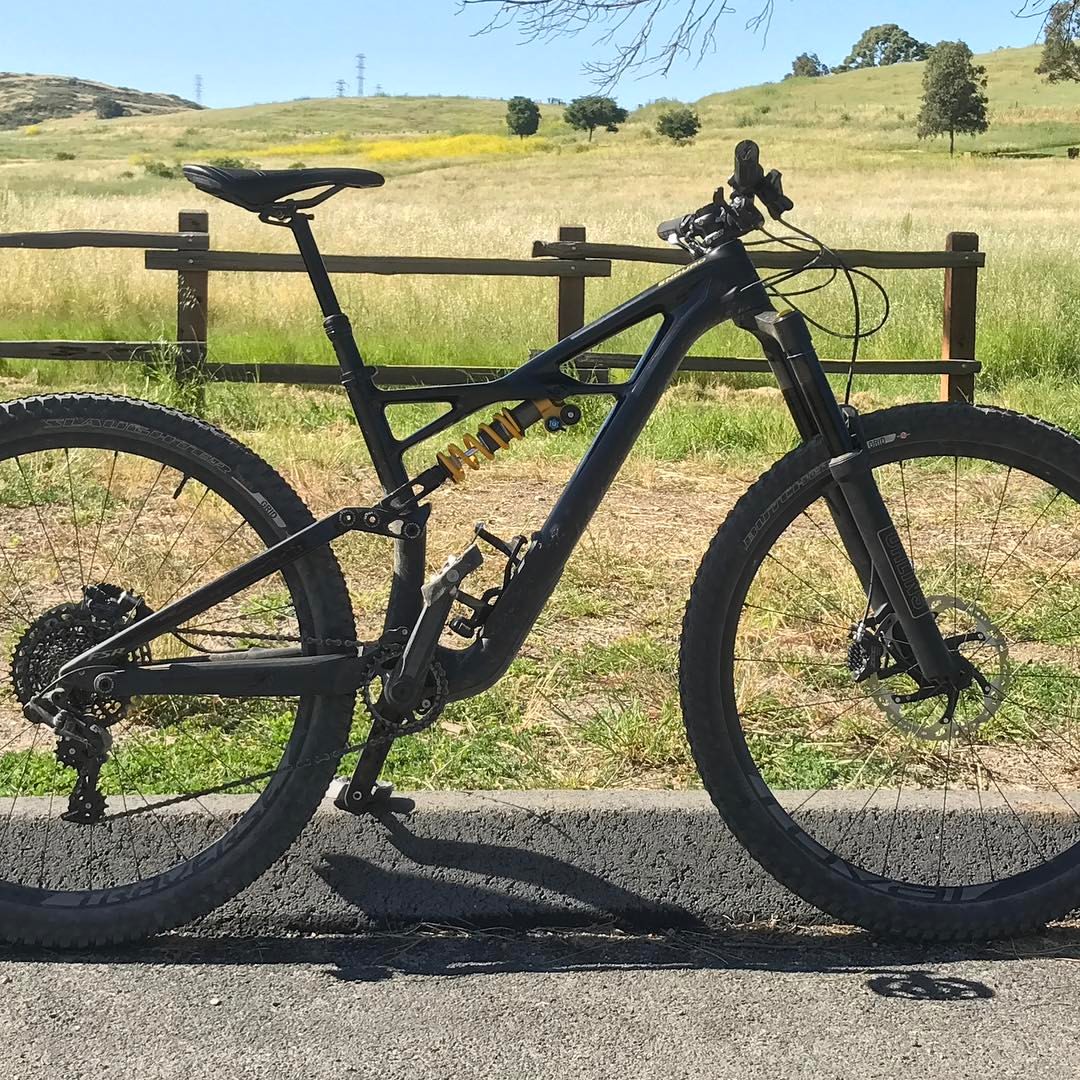 2017 Specialzied Enduro Öhlins Coil. This is an awesome, amazing, impressive machine! It's just a bit long for me.
I hope that helps,
Lee
---
Know more. Have more fun!
Join the leelikesbikes mailing list:
---
https://www.leelikesbikes.com/wp-content/uploads/2018/08/leelikesbikeslogoheader.jpg
0
0
leelikesbikes
https://www.leelikesbikes.com/wp-content/uploads/2018/08/leelikesbikeslogoheader.jpg
leelikesbikes
2017-05-04 13:07:05
2017-05-04 13:11:17
Sizing down when you get a new bike