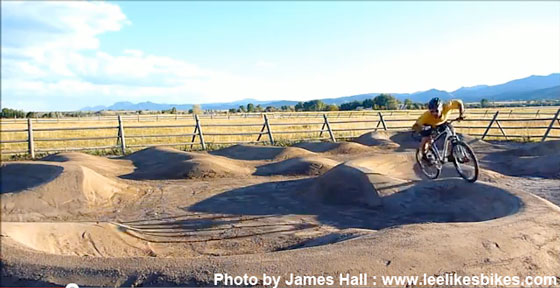 Lee, how are ya?! I have a couple questions for you: I've finally pulled trees out of a spot and received permission to lay down a pump track. I was initially thinking of using the same dirt I am going to pull from the ground to level the hill, but I am wondering if maybe investing in already screened loam would be a better option, as I will undoubtably run into rocks and other debris, as I am building. So, my first question is, approximately how many yards of material am I looking at to properly do Pumptopia at its original estimated size? 2nd, I am trying to decide if the footprint will work in my spot. It is a rough rectangle approximately 88' x 57'. I see in the overhead photo that a part of the track extends out, opposite of the straight away. Am I correct in assuming that would be the depth of approximately 55'? Thanks a lot Lee!
Jeff
---
Jeff!
I'm stoked you're considering a Pumptopia track. It's a great all-around layout, and it's been built all over the world. I'm obsessive, but I never tire of riding it. Here are a couple builds:
Superior Bike Park in Superior, CO has an open middle.
Oak Creek, CO has jumps down the middle and BMX-style features on the main straight. This is because the local ridership is advanced.
When I've built Pumptopia I've used exactly 120 yards of material. You are smart to obtain quality dirt. It makes the build go easier, it makes the track ride better and it reduces maintenance. That all adds up to more fun.
The footprint of the track is about 55 x 85 feet. This includes margin around the track.
If you have an open rectangle that size, you'll have some room around the track for staging and hanging out. At one house we put an in-ground trampoline in the corner. I call that yard Kidtopia.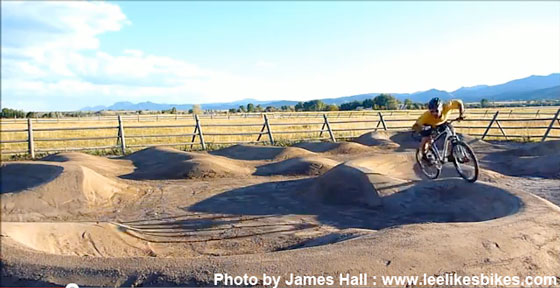 At Kidtopia we used the best dirt ever — no expense spared — and the track was amazing. Heck, in over five years it's only needed one day of maintenance!
The ready-to-build Pumptopia plan costs $20. This will save you a ton of time and give you a great track — especially if you follow directions.
Measure twice,
Lee
---
Know more. Have more fun!
Join the leelikesbikes mailing list:
---
https://www.leelikesbikes.com/wp-content/uploads/2018/08/leelikesbikeslogoheader.jpg
0
0
leelikesbikes
https://www.leelikesbikes.com/wp-content/uploads/2018/08/leelikesbikeslogoheader.jpg
leelikesbikes
2017-05-05 05:47:13
2017-05-05 05:47:13
Will the Pumptopia pump track fit in my space?