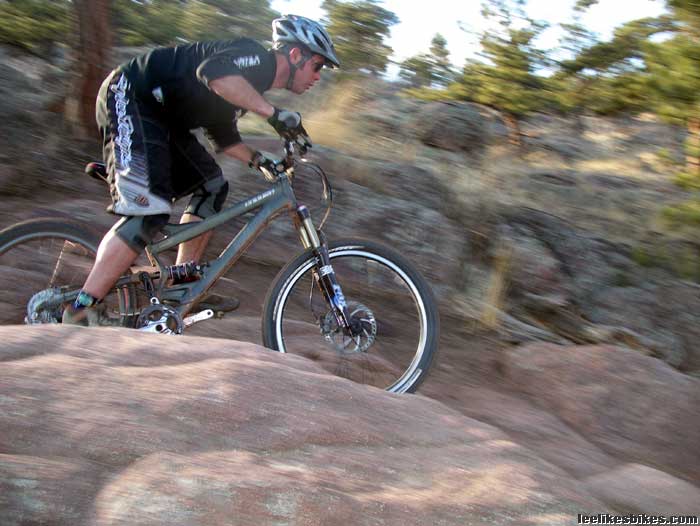 Hey Lee,
Love the site, love your book! I recently saw a picture of you riding Hall Ranch and you had on a set of knee guards. They looked small and comfortable. What brand were they? I want to get a pair but have been told it's better to get a knee/shin guard combo (stays on better, etc…). I really just want knee guards but haven't found any "real" recommendations.

Thanks in advance,

Brian
---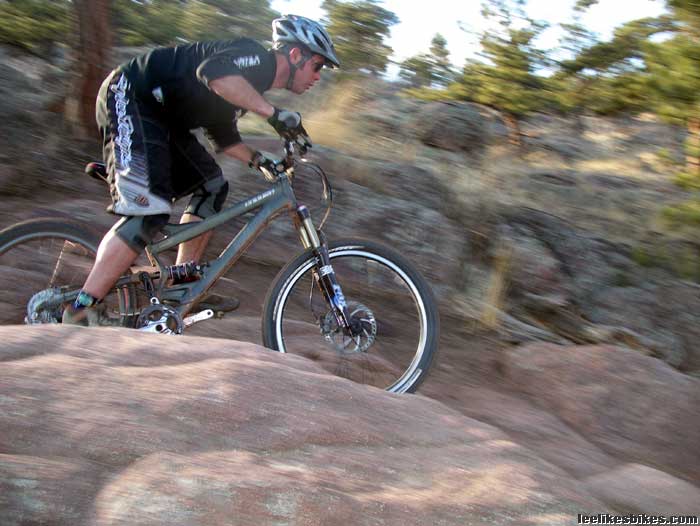 Hey Brian.
Thanks for the note. It's great to know people are digging my stuff.
Those are Fox Radius pads. I love them — comfy, easy to pedal in and protective enough for light duty action. When I was coaching all summer I put 'em on every every morning — just part of the uniform. And they make sweet knee warmers. BUT they don't make 'em anymore.
Here are some good options for aggro XC, dirt jumping and such, from light to heavy:
661 Veggie Wrap Knee – This is a lot like the Radius, but the neoprene thicker on the knee and it has Velcro straps for extra love, so it's actually a lot more pad. It attaches to the Veggie Wrap Shin, so you get a modular setup. I think that's really slick.

Veggie Wrap Knee on RhythmCycles.com

Veggie Wrap Shin on RhythmCycles.com
Troy Lee Designs T-Bone – The next step up. The "airprene" is supposedly breathable, and the knee pad is semi-hard. This seems really low-profile and racy.

TLD T-Bone on RhythmCycles.com
661 Tomcat Knee – These have a LOT of protection — like a full-on DJ pad — but they're amazingly comfortable. Alex at The Fix swears by 'em. I tried his, and I was amazed at how not-there they felt.

661 Tomcat Knee on RhythmCycles.com
The Fix (3085 Bluff St, Boulder, CO, 303.939.8349) has T-Bones and Tomcats in stock, and you can order any of these pads on RhythmCycles.com. (Mandatory plug; I hope you don't mind.)
I hope that helps. Tell what happens.
— Lee

lee@leelikesbikes.com
https://www.leelikesbikes.com/wp-content/uploads/2018/08/leelikesbikeslogoheader.jpg
0
0
leelikesbikes
https://www.leelikesbikes.com/wp-content/uploads/2018/08/leelikesbikeslogoheader.jpg
leelikesbikes
2006-03-15 15:13:49
2006-03-15 15:14:11
Light-duty kneepads