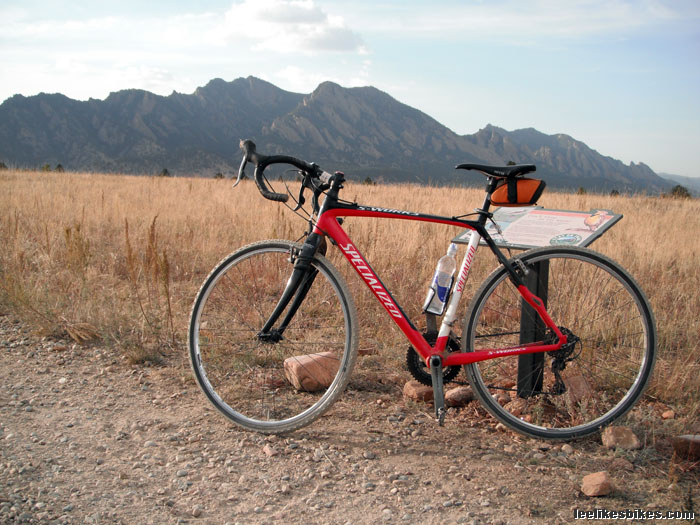 Now that I'm back from NorCal, I'm focused on learning my S-Works Tricross so I can race it half-decently this weekend.
Cyclocross skills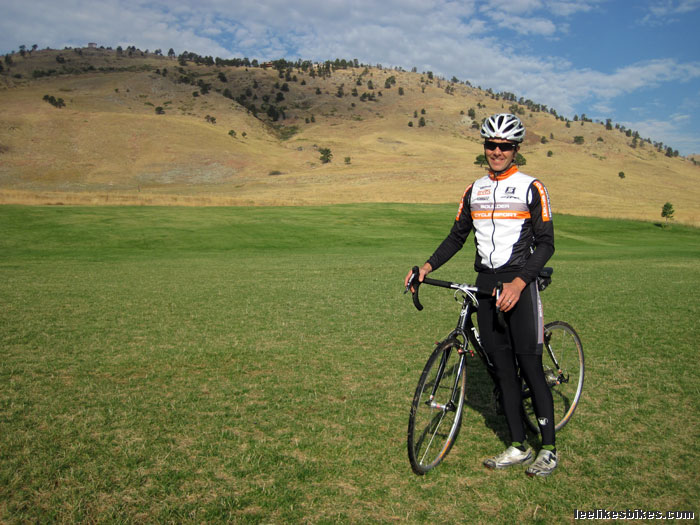 Brandon Dwight shared his cyclocross kung fu at a Boulder park.
Status: Still sucking
A few weeks ago I got an awesome private CX clinic from Brandon Dwight, national CX champ and owner of Boulder Cycle Sport (which is, like, the center of the North American CX universe). He showed me the keys to dismounts, running with the bike and remounts.
Thanks to Brandon I feel smoother, but I haven't practiced enough to get fast. On race day I will stay mindful of Brandon's tips — but I'll have to pin it and see what happens. And: I'm going to stay on my bike as much as possible.
Also: At Brandon's recommendation I rotated my bars back about 10 degrees. The hoods are higher, and that makes the bike easier to control in the fun sections.
Riding skills
Status: decent
Now that I'm running 40 instead of 80 psi, the S-Works Tricross feels great. This week I've been riding the bike on paved roads, dirt roads, smooth trails and rocky trails. You know how dudes hate getting passed on downhills? Well, they really hate it when they're on a 6-inch trail bike and some nerd pumps by in full Lycra on drop bars.
Yesterday I got a pinch flat. Stoked!
While flat tires are no fun, this particular pinch happened when I forgot I wasn't on a mountain bike and just let 'er roll. I was railing a rocky trail, making good turns, getting some pump, feeling some flow, having fun when — CLANK! … PSSSSSS! … — OK, that's the limit. Now I can back off a notch and be OK. I hope.
The best moments are too sweet to stop and take pictures. Here are some transitions: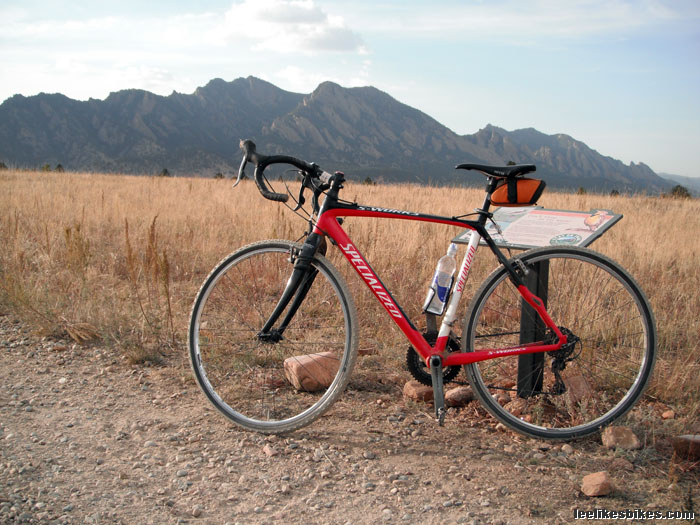 Boulder postcard: Pro-level bike on an easy trail with the Flatirons in the background.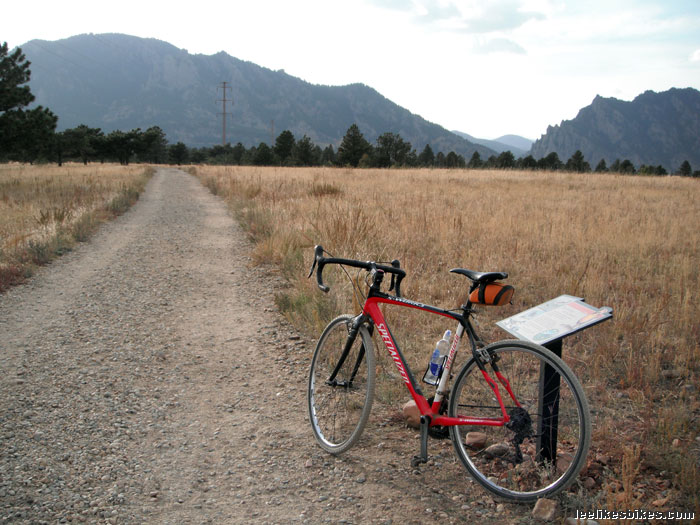 Gravel-road approach to the goodness.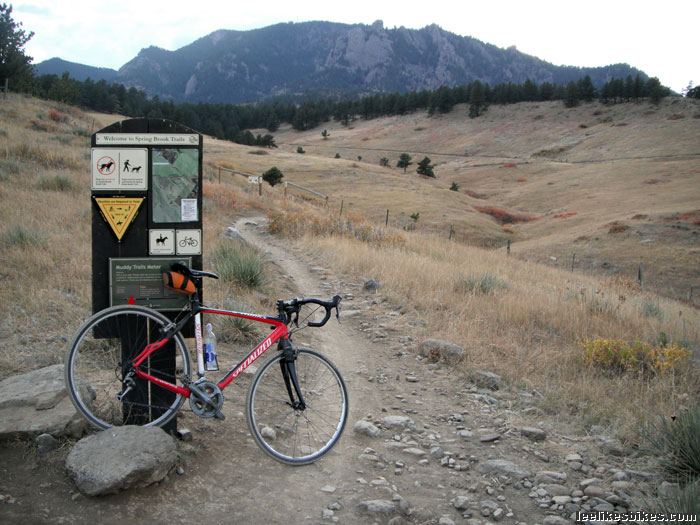 Tame on a trail bike. Exciting on a cross bike.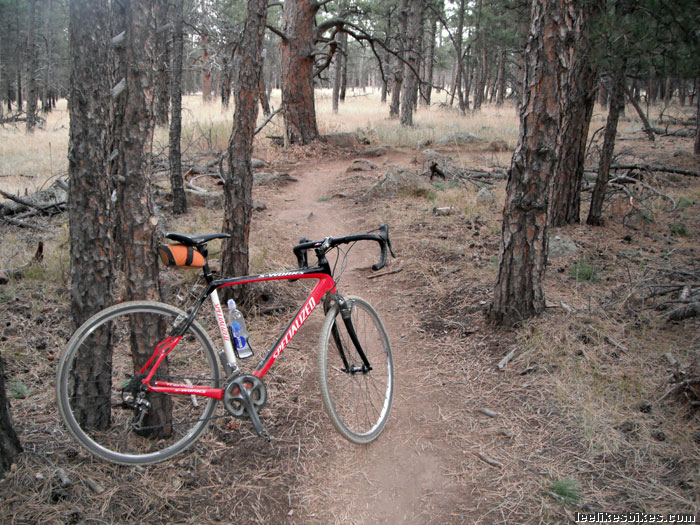 Flowy on any bike.
Last week I got to rip the Enduro. This week I'm learning the Tricross.
Bikes are rad!
— Lee
---
Know more. Have more fun!
Join the leelikesbikes mailing list:
---
https://www.leelikesbikes.com/wp-content/uploads/2018/08/leelikesbikeslogoheader.jpg
0
0
leelikesbikes
https://www.leelikesbikes.com/wp-content/uploads/2018/08/leelikesbikeslogoheader.jpg
leelikesbikes
2010-10-25 08:48:57
2010-10-25 08:56:33
Learning the cross bike