Kung fu skills clinic in Orange County, CA on Sept. 7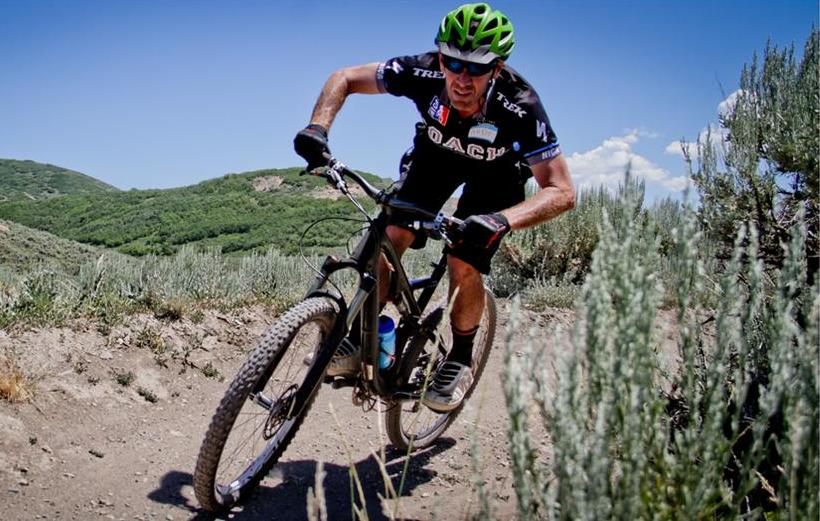 OK! We are bringing the Awesome to Aliso and Wood Canyons Wilderness Park in Orange County, CA.
Come on out for a fun day of learning and riding with LLB coach Andy Somerville.
SOLD OUT.
---
Your teacher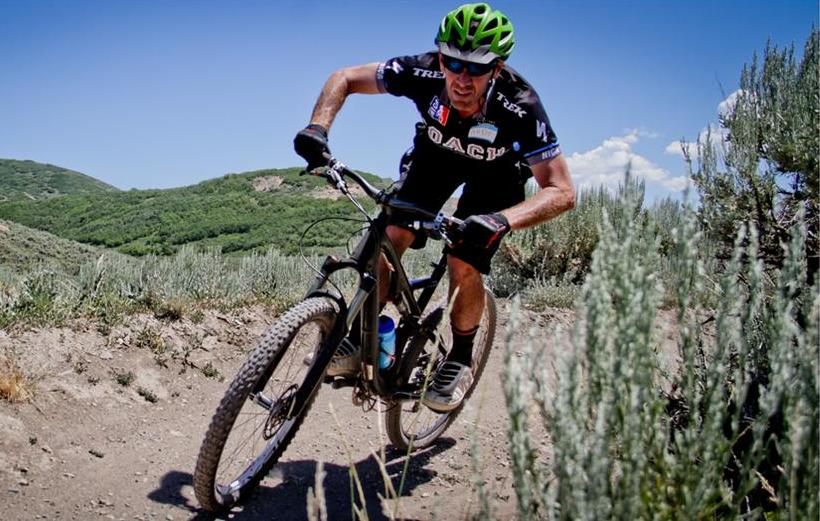 Coach Andy Somerville is an LLB certified instructor with tons of experience working with riders of all ages and styles. Andy is a good rider, an excellent teacher and a great guy. As a Newport Beach resident, he knows these trails well. Learn more about Andy here.
Location
Aliso and Wood Canyons Wilderness park in Laguna Niquel, CA.
This place has a nice mix of easy flow and rocky gnar. Plus the views are awesome.
The plan
10 a.m. to 4 p.m. with a short lunch break (BYOL)
Expect to dial in these skills …
• Position
• Braking
• Cornering
• Pumping
• Technical climbing
• Technical descending
… then apply them on some sweet trails.
No matter how much fun you're having now, or how good you already are, Andy will show you a whole new world of Flow (capital F). This is the smartest money you will ever spend on your riding.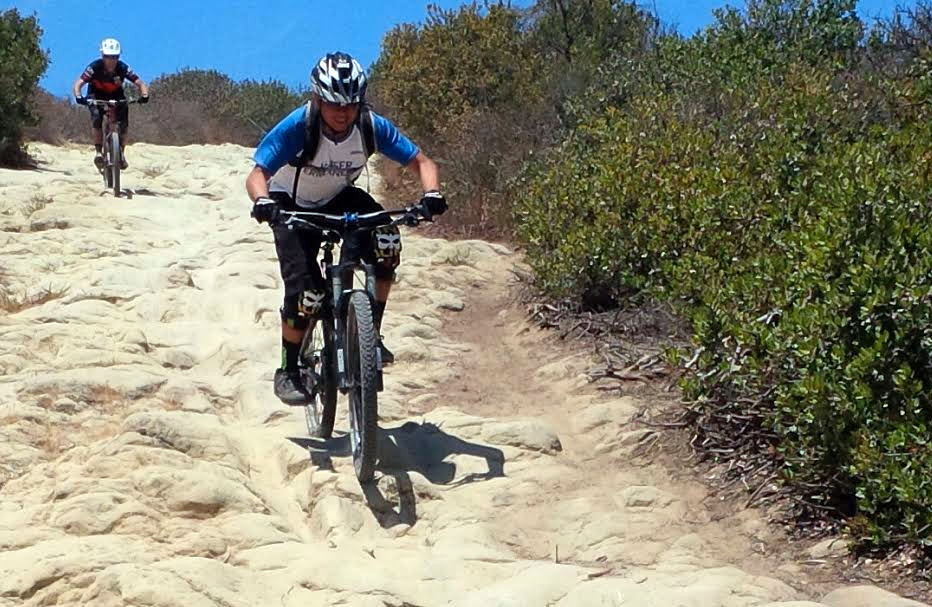 Pumping the rocks during Andy's last clinic at Aliso/Woods.
Note from a happy rider:
Lee,
I wanted to take a couple of minutes to let you know what a pleasure it was working with Andy. This was probably the best investment I've made in MTB. If I were to come up with a marketing phrase for your type of work, I'd say: "invest in your skills, not a more expensive bike".
I do have to tell you: your F6 book definitely prepared me for this session. I was a little tired during the climb, but I had the energy and strength to get the benefit of the downhill sections and Andy's tips. And I for sure wasn't destroyed by the end of the day.
Anyway, I know I have a lot of work to do, but I'm excited and I have enough building blocks to work with thanks to you guys. This will not be the last time that I enroll for a class at the Rad Academy.
~Carlos
Learn more about the LLB Teaching Method >>>
Sign up!
Cost per rider: $200.
Riders per session: 6 maximum, 4 minimum
To grab your session(s), click the link below. You can pay with Paypal balance, credit card or bank account. You do not need a Paypal account.
To pay with a credit card over the phone, email lee@leelikesbikes.com.
When you get into Paypal, under "special instructions," please enter your cell number and riding goals.
SOLD OUT
Policies
Time: The clock starts at the appointed time. Be ready to ride.
Equipment: Your bike should be well adjusted and in good working order. If we believe your bike is not safe, we will spend clinic time making it safe. If we need to adjust anything — brakes, gears, suspension — we will use clinic time.
Changes and cancellations: If you want to change your appointment, you must notify me by phone or email within 48 hours. After that time, there will be no change or refund.
Weather: Bad weather does not cancel sessions. If the conditions permit any kind of riding, we will ride. If it's raining, bring a jacket. If it's muddy, we'll find another surface to ride on. If the lift closes because of lightning, we will push our bikes or practice in the parking lot. If we do cancel because of weather, it will be at the instructor's discretion, and he will notify you as early as possible.
Liability: Bike riding has inherent risks, and you must accept those risks. You will sign a waiver before you ride.
If you are a mountain bike skills coach or instructor, and you work on your own or with another party, please do not sign up for an LLB clinic. See below:
Use of information: The Lee Likes Bikes Training Method is the mountain biking instructional method developed by Lee Likes Bikes (LLB) for sole use by Lee Likes Bikes and authorized individuals. It is the intellectual property of LLB. The LLB Training Method information conveyed to the participant shall be used only for the participant's personal use. It is not to be used outside LLB-authorized activities for which LLB and the participant have a business relationship, nor is it to be shared with others — including riders, trainers or instructors — outside LLB authorized activities. Any appearance or representations made by the participant of this information in any form shall be credited to LLB. LLB does not train other bike coaches unless they are working in LLB-authorized activities. If you are interested in becoming an LLB-certified instructor, please contact Lee McCormack at lee@leelikesbikes.com.
Number of riders: While we believe in high instructor-to-student ratios, we reserve the right to allow additional riders. These might be media, sponsors, family members of attendees or people with special needs. We will make sure everyone is taken care of.
---
https://www.leelikesbikes.com/wp-content/uploads/2018/08/leelikesbikeslogoheader.jpg
0
0
leelikesbikes
https://www.leelikesbikes.com/wp-content/uploads/2018/08/leelikesbikeslogoheader.jpg
leelikesbikes
2014-07-30 15:14:41
2014-08-29 12:41:05
Kung fu skills clinic in Orange County, CA on Sept. 7