First rides: 2014 Specialized Stumpjumper Expert Carbon HT World Cup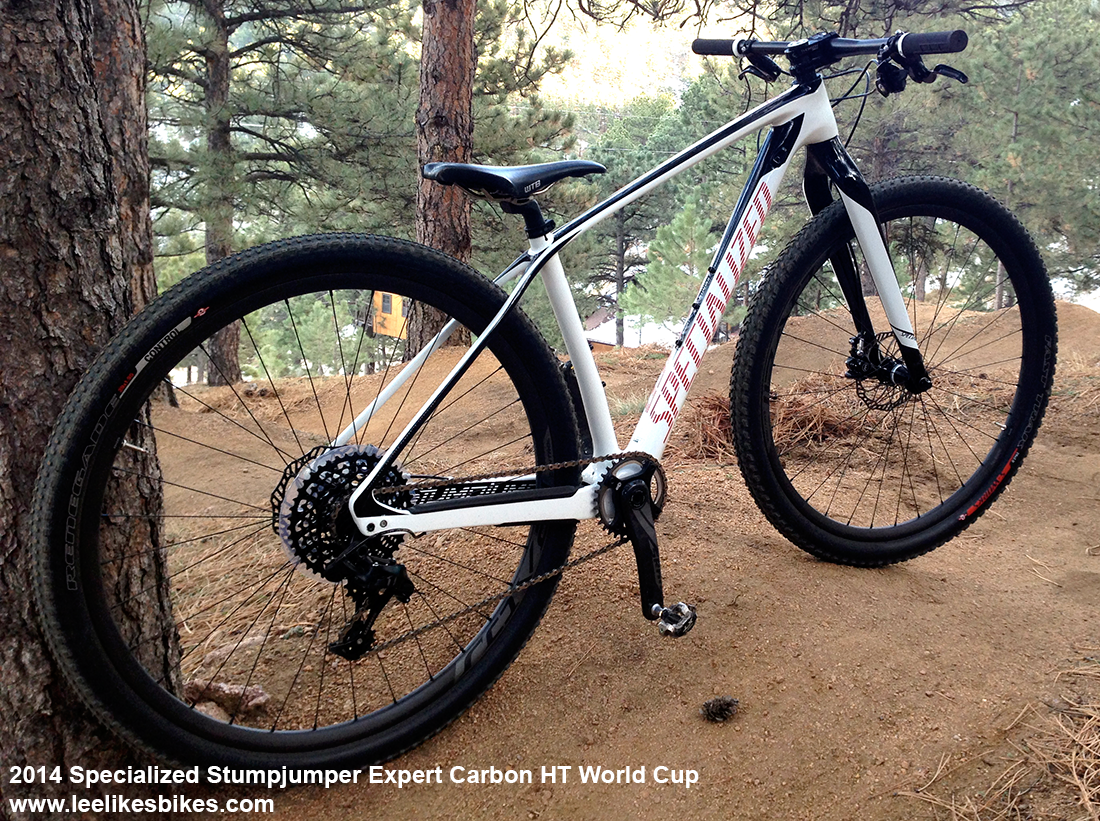 I have been blessed with the ultimate tool for an aspiring MTB ninja:
2014 Specialized Stumpjumper Expert Carbon HT World Cup
• FACT IS 10m carbon frame
• Chisel carbon fork
• Roval Control Carbon 29 142+ carbon wheels
• Less than 20 pounds
This is surely a serious tool for XC racing on smoother trails, but how does it shred?
---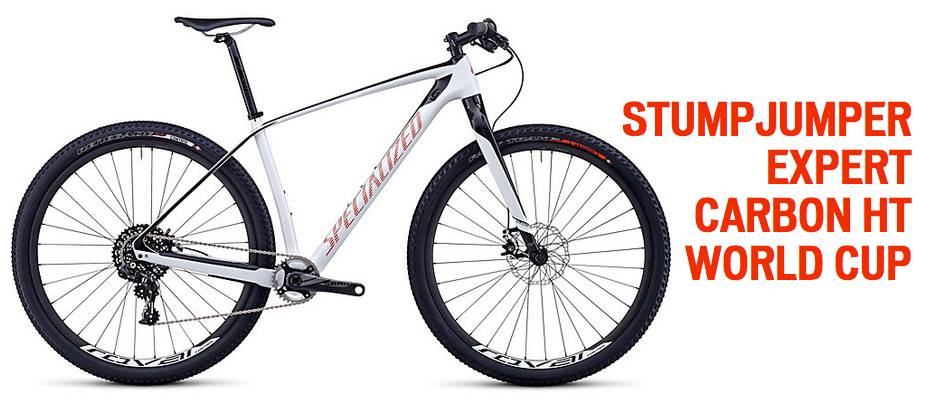 Check out the 2014 Specialized Stumpjumper Expert Carbon HT World Cup at specialized.com
Build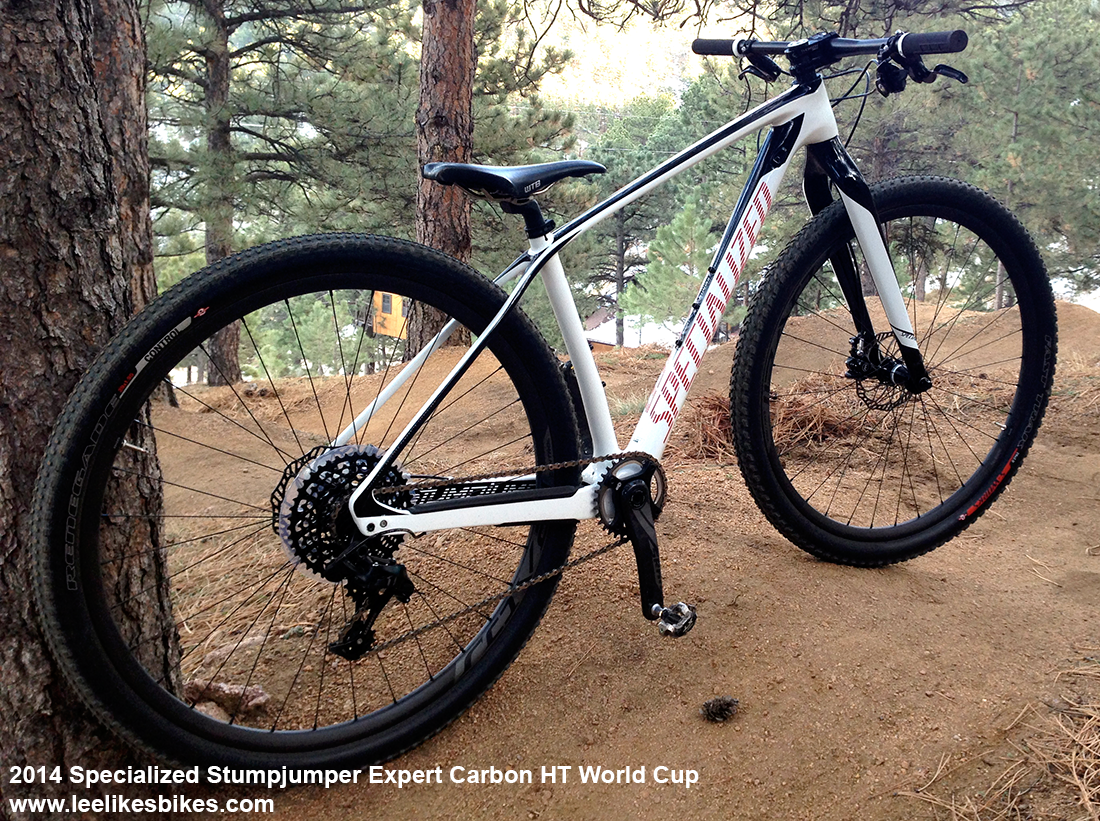 • Stock out of the box with Shimano XT pedals, a 50mm stem and a stubby seatpost.
• At The Fix Bike Shop scale in Boulder, with a headlight, the bike weighed 19.8 pounds.
• Soon this bike will have a dropper post, Shimano PRO DH stem/bar and Shimano XT brakes. As solid as the stock cockpit and brakes feel, I like having the same controls on all of my bikes.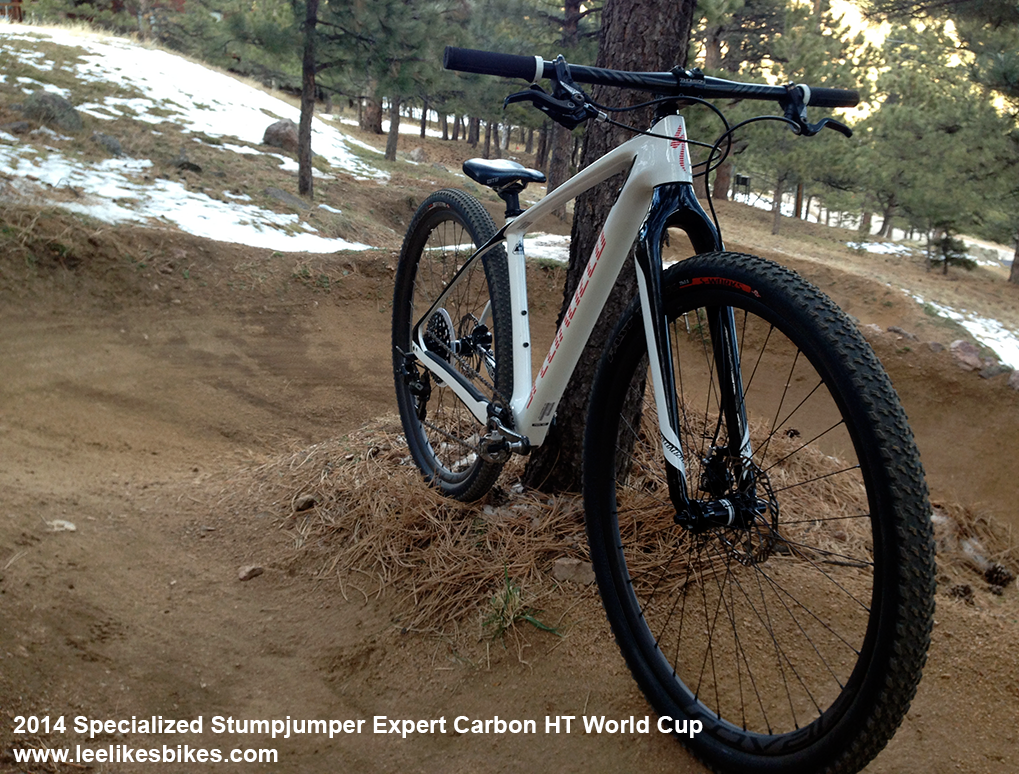 Ride impressions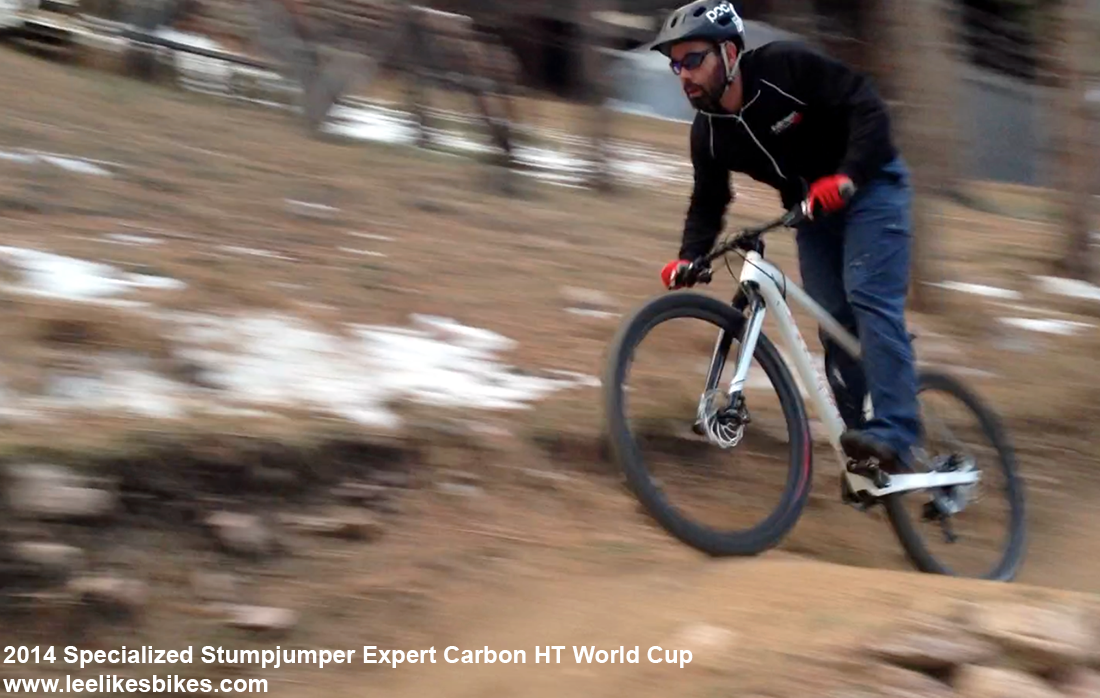 Weather and illness have been limiting. So far:
• This bike feels extremely composed on dirt roads and rough pavement. Railing corners, skimming over chatter, whatever, the bike feels quick but not sketchy. I can't wait to try some green-blue singletracks.
• Fast on my pump track! I've been riding with some very strong, capable dudes on DJ bikes, and this XC machine is holding pace just fine.
• Despite the big wheels, I'm getting plenty of pop off backsides. 20-pound pump track bikes tend to be quick.
• Manuals are difficult compared to my P3 and Stumpy FSR. I think it's the long/rigid rear end, but I'll bet I can get used to it.
• Holy cow, this is a sexy looking bike. It feels light, tight and bright.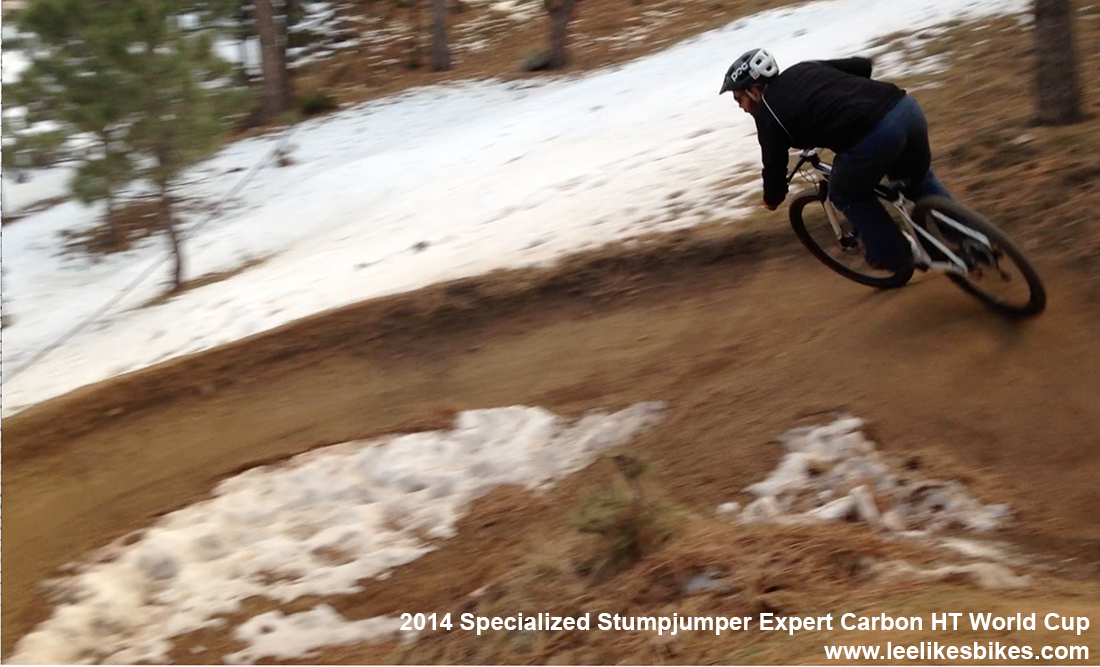 Next
• Timed runs on the Valmont Bike Park dual slalom. This is my current shred benchmark: ShredMark™.
• Ride local trails. I think I can pump the big rocks just fine, but I'm worried how my shoulders will handle random violence. Come on ninja skills. …
This bike will be awesome for riding/coaching at Valmont. I'm excited to learn with it!
Lee
Riding photos by Dustin Zeiss.
---
Know more. Have more fun!
Join the leelikesbikes mailing list:
---
https://www.leelikesbikes.com/wp-content/uploads/2018/08/leelikesbikeslogoheader.jpg
0
0
leelikesbikes
https://www.leelikesbikes.com/wp-content/uploads/2018/08/leelikesbikeslogoheader.jpg
leelikesbikes
2014-01-16 08:32:52
2014-01-16 08:41:01
First rides: 2014 Specialized Stumpjumper Expert Carbon HT World Cup