Enduro MTB Training: Complete training program for shredding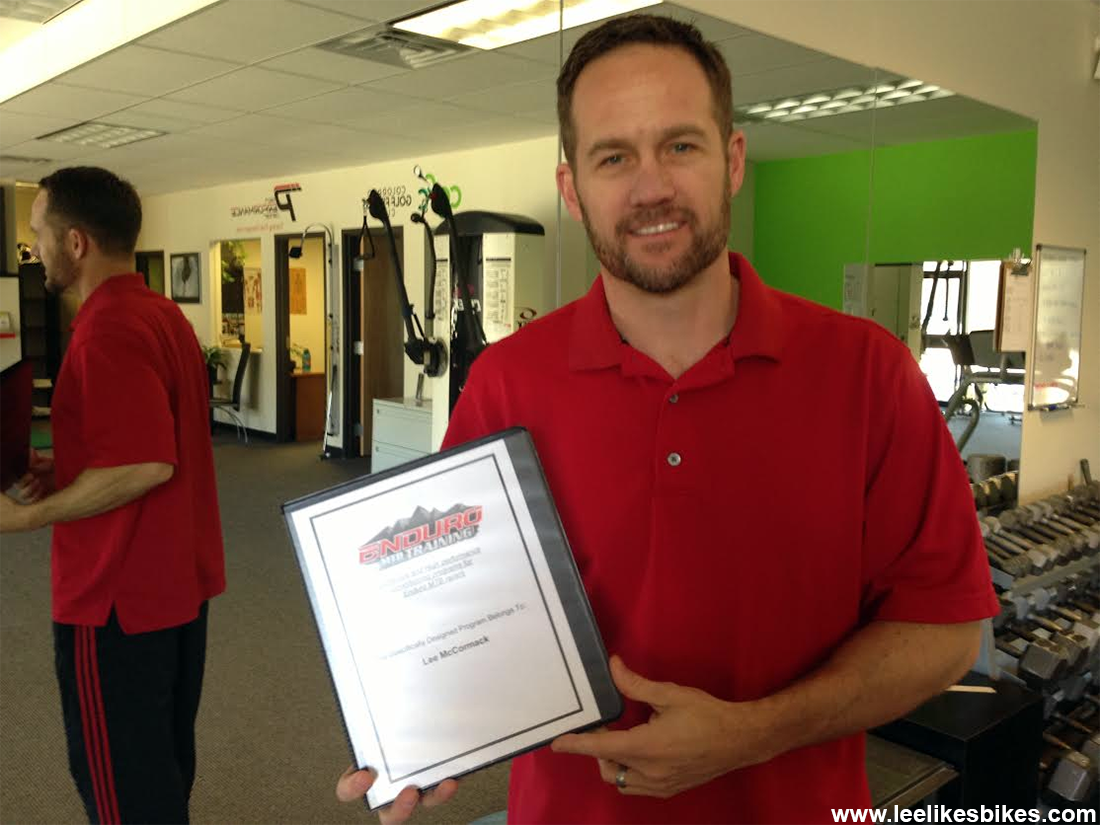 Hey all, I've been working with trainer Dee Tidwell of Enduro MTB Training He's offering a thorough training program for enduro racing (and all-around shredding).
The six-month program costs $99 with a money back guarantee. Might as well check it out:
---
Who is Dee Tidwell?
Dee is an experienced trainer who's specialized in golf, moto and MTB. I'm pretty tied in with the fitness industry here in Boulder, and Dee is very well respected among his peers: not just as a bike trainer, but as a trainer, period.
He's the first person to ever poke around my left shoulder and tell me exactly what's going on — and what I can do about it (other than get replacement surgery).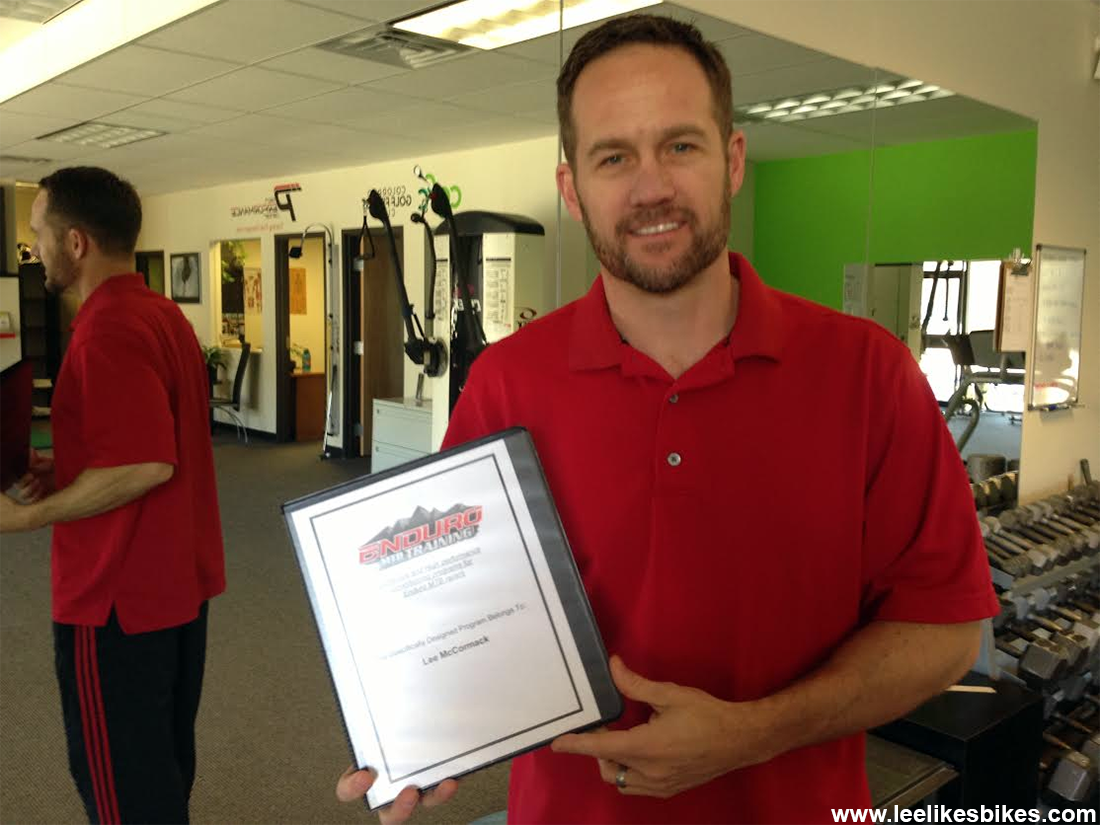 Dee Tidwell with my custom corrective program. So far I'm sore/tired in some new places, but feeling pretty good.
What am I doing with Dee?
1) I am going to teach him how to shred. He was a semipro DH racer back in the day, so he's not slow, but I'll help him be even faster and more consistent.
2) Dee is helping me with my aging body. Bad shoulders, tired back, etc. — all twisted in a cycle of pain, maladaptation, more pain, more maladaptation and on and on. I am NOT interested in a shoulder replacement, so we're gonna do what we can with the stock equipment. After a thorough (and depressing) assessment, he has started me on a corrective program.
How might Dee help you?
Dee has created a complete strength program targeted to enduro racers. I think it'll help all trail shredders.
The six-month program takes you through four phases: 1) Rebuild and restore, 2) Stabilize and mobilize, 3) Strength, 4) Power. This sequence is at the heart of current fitness thinking. It's a pretty big commitment, but the benefits can be huge in terms of longevity and braaap.
This is an e-program. You can do it anywhere.
The intro price is only $99, with a money back guarantee. Might as well try, eh?
Required equipment
• Dumbbells
• Bands
• Exercise ball
• Foam roller and lacrosse ball if possible (for self massage, I mean torture)
Dee says "You can get all these for less than $125 at walmart or craigslist for sure!"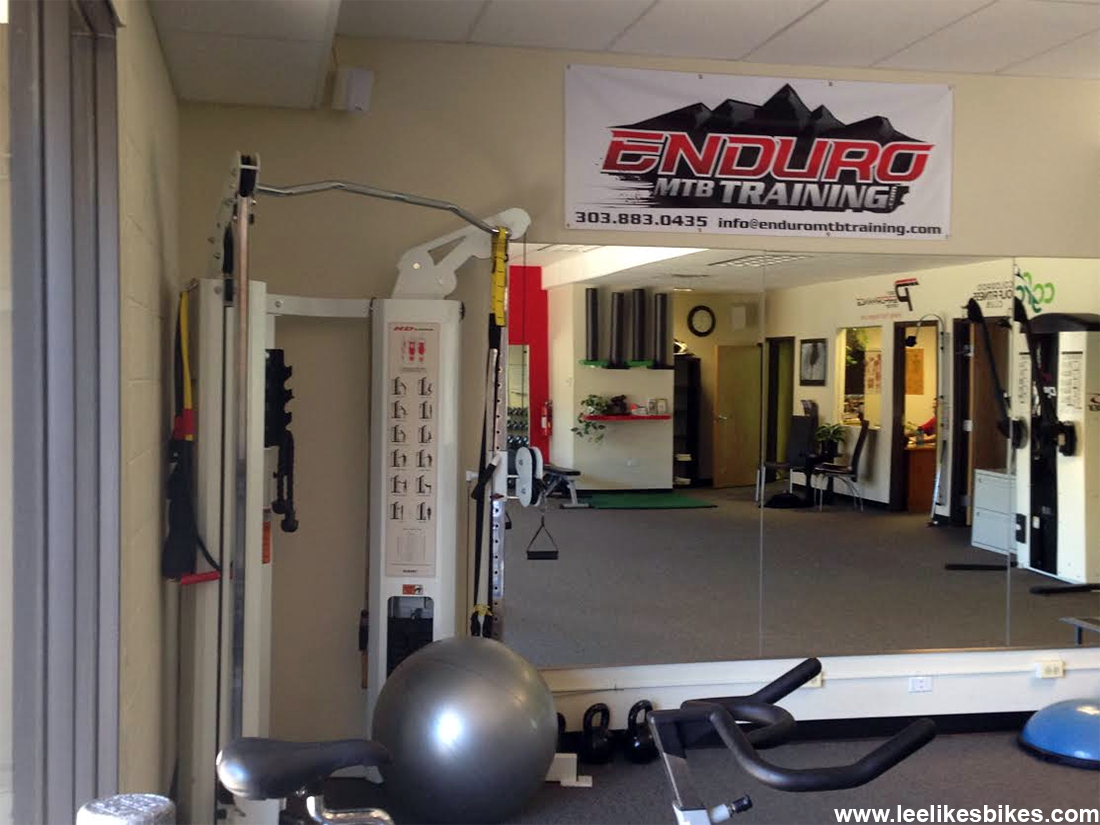 You can also work with Dee at his gym in Greenwood Village, CO.

---
Know more. Have more fun!
Join the leelikesbikes mailing list:
---
https://www.leelikesbikes.com/wp-content/uploads/2018/08/leelikesbikeslogoheader.jpg
0
0
leelikesbikes
https://www.leelikesbikes.com/wp-content/uploads/2018/08/leelikesbikeslogoheader.jpg
leelikesbikes
2014-01-14 13:35:39
2014-01-14 15:26:30
Enduro MTB Training: Complete training program for shredding