Enduro, I mean advanced trailriding, clinic No. 1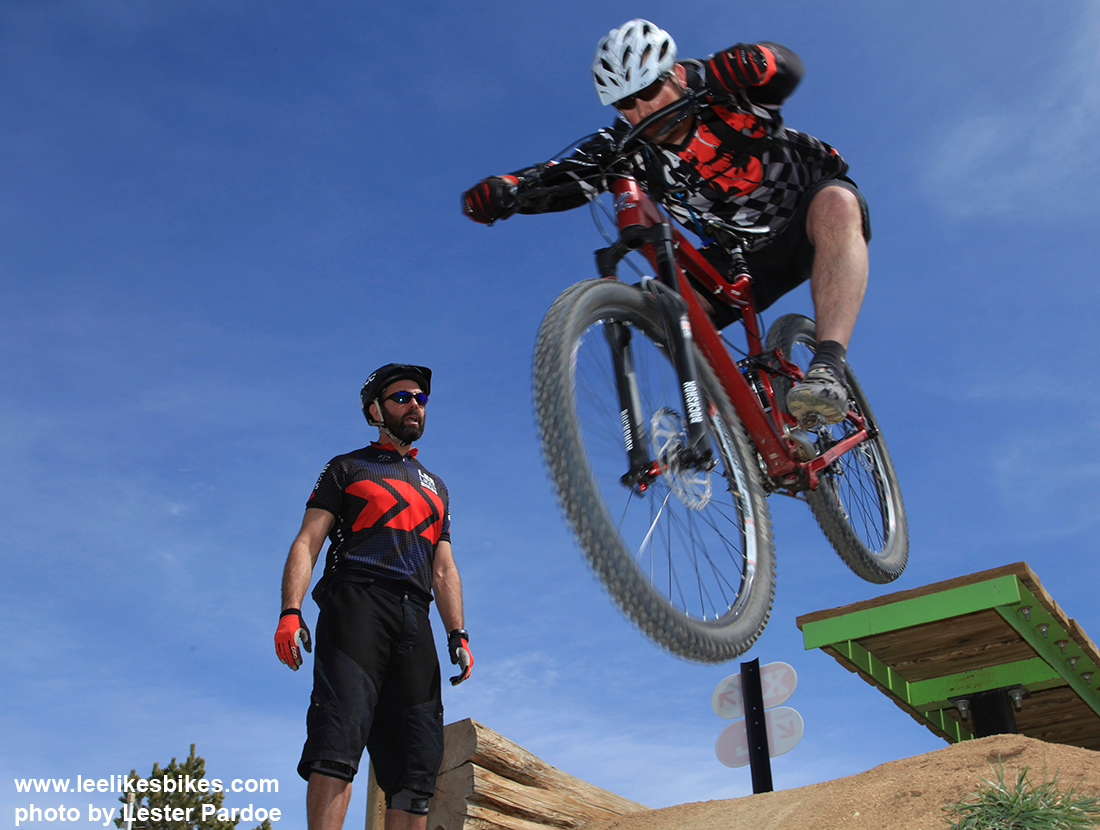 The first Lee Likes Bikes Enduro™ clinic was awesome, but very few of the riders cared about Enduro or wanted to do any official Enduro-ing. They just wanted to learn advanced riding skills, which was super cool with me.
---


On March 29 we got lucky with a really cool group of riders.
In four hours we worked on:
• Position
• Braking
• Cornering
• Advanced cornering
• Pumping
• Advanced pumping
• Dropping
• Jumping!
Thanks to Lester Pardoe for the photos.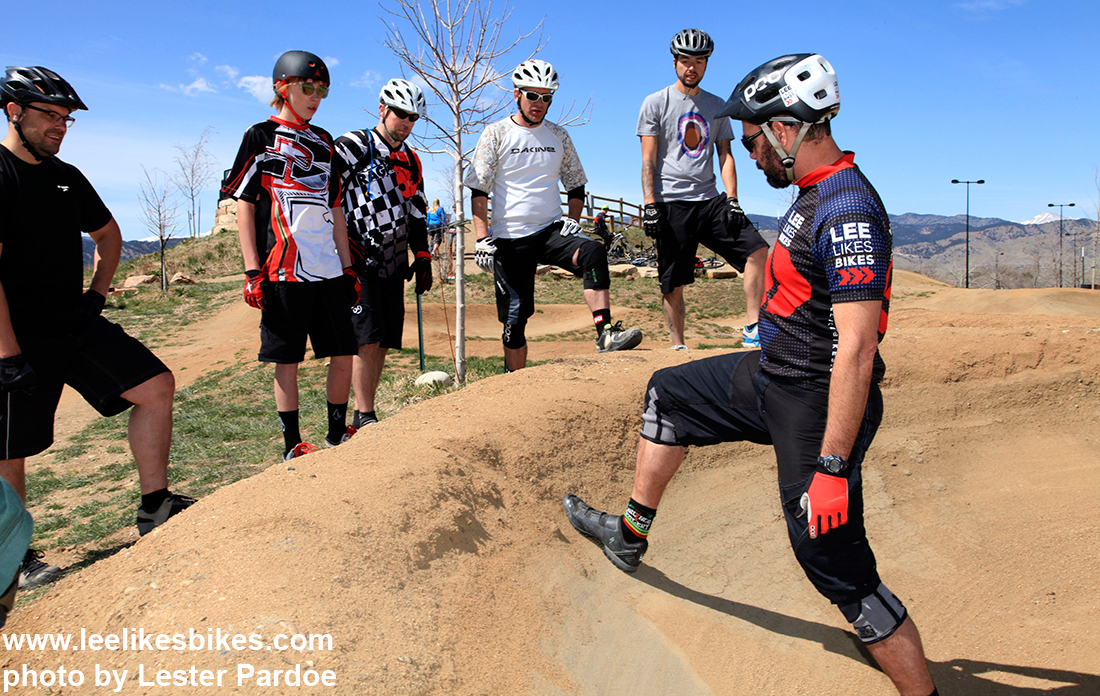 This turn on the upper pump track is tricky. Step 1: Enter high and wide.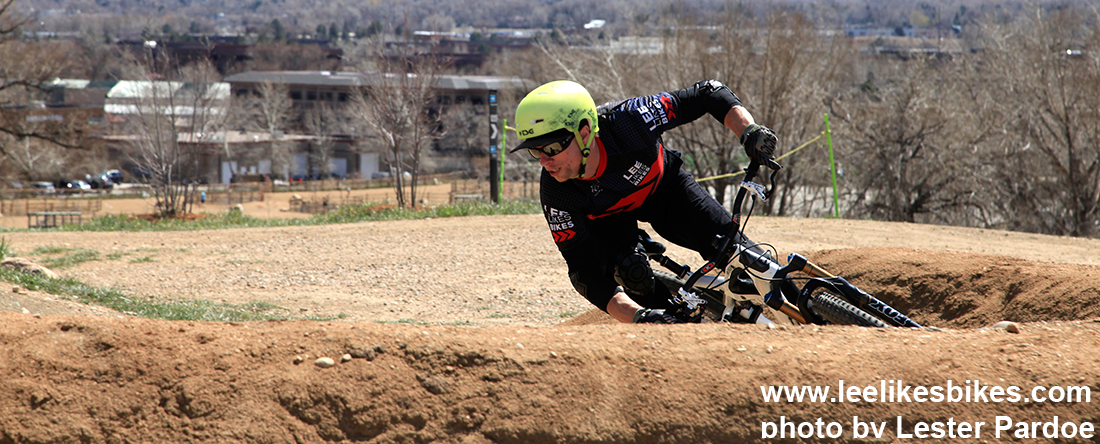 Step 2: Look through the turn, all the way to the next entrance. Kevin Stiffler, who's now a Lee Likes Bikes coach, demonstrates perfect vision.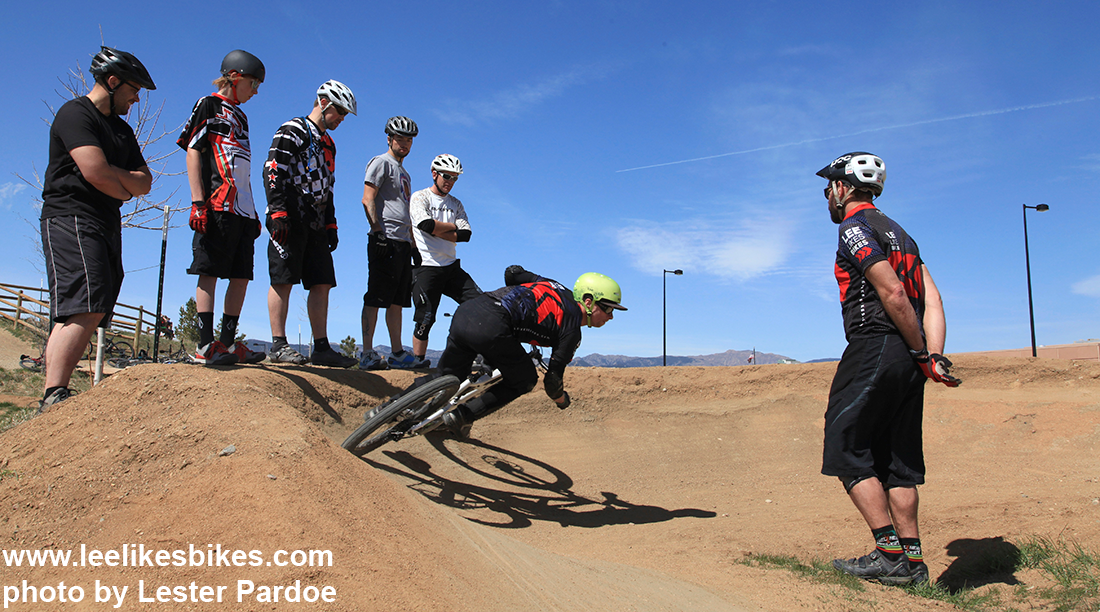 Team teaching: I lecture. Kevin rails.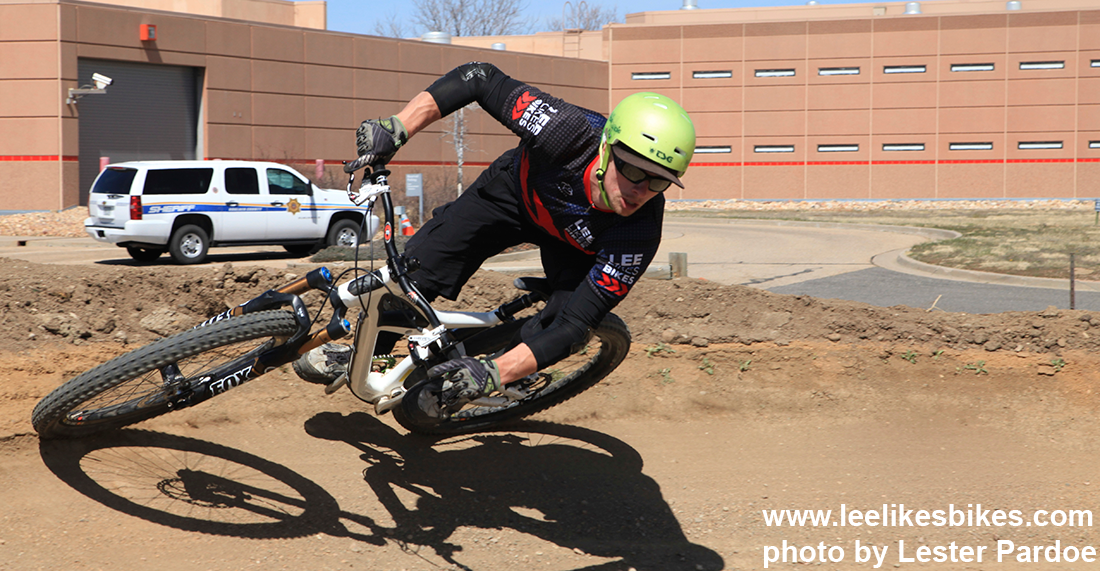 Is it even legal to rail this hard? Coach Kevin digs in.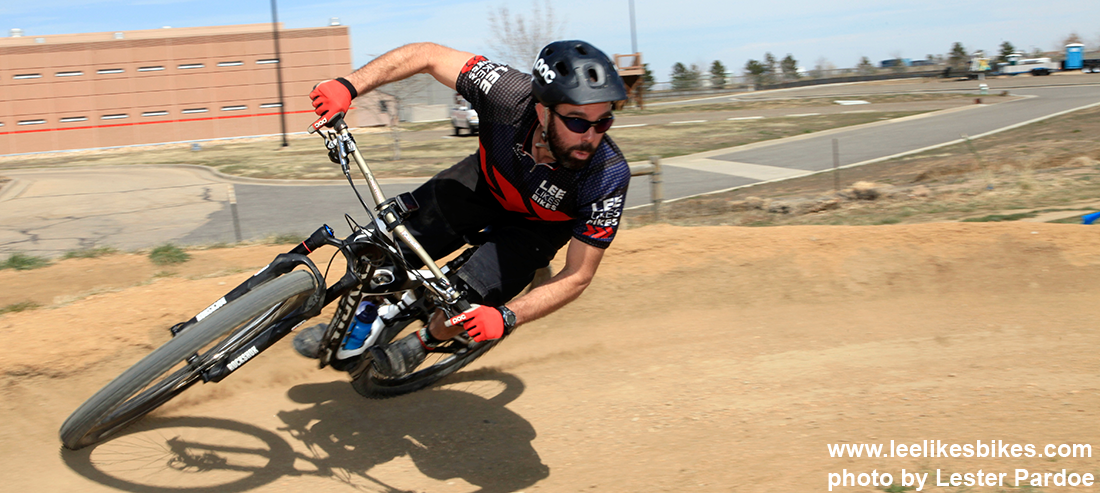 Pushing into the belly of the berm. See the tires drifting just a bit?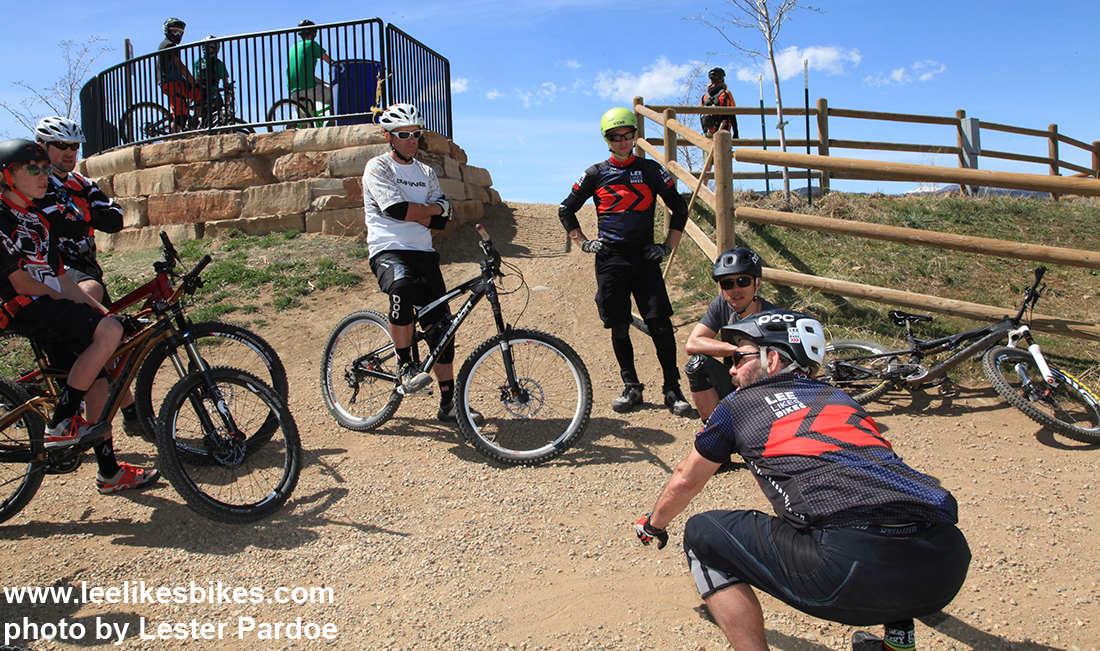 OK, so you get real low, like this …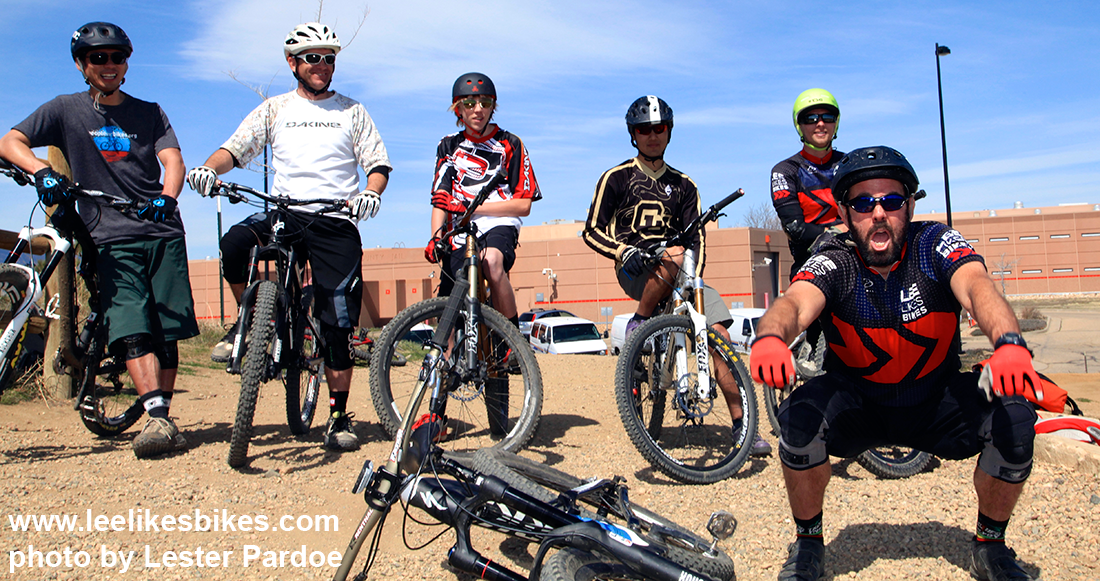 Acting crazy. Also talking about the importance of upper body pull and lower body push. Check out the F6.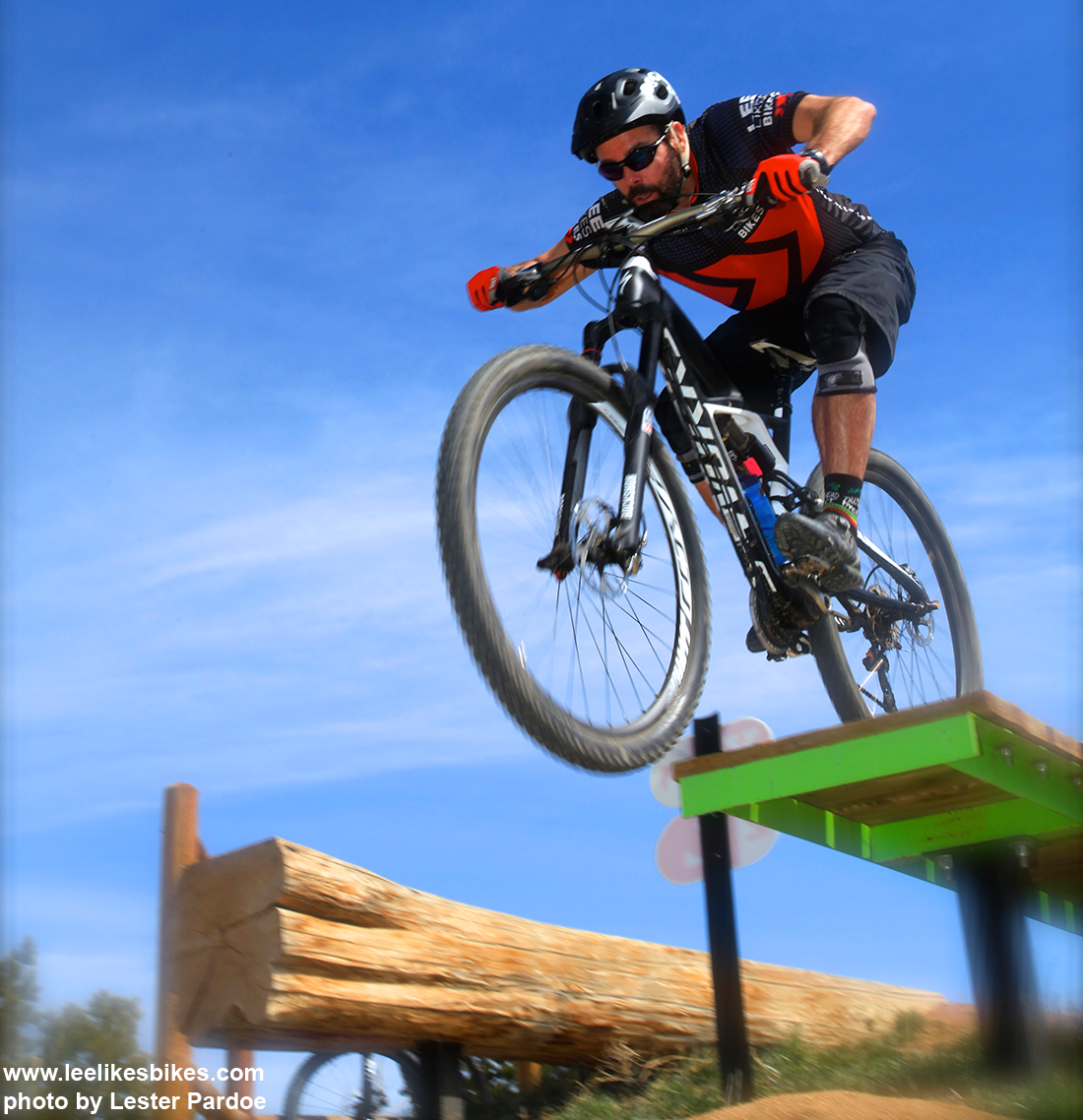 If you're Enduro-ing for real, you gotta stay super low so you can get on the ground and lay down the power ASAP.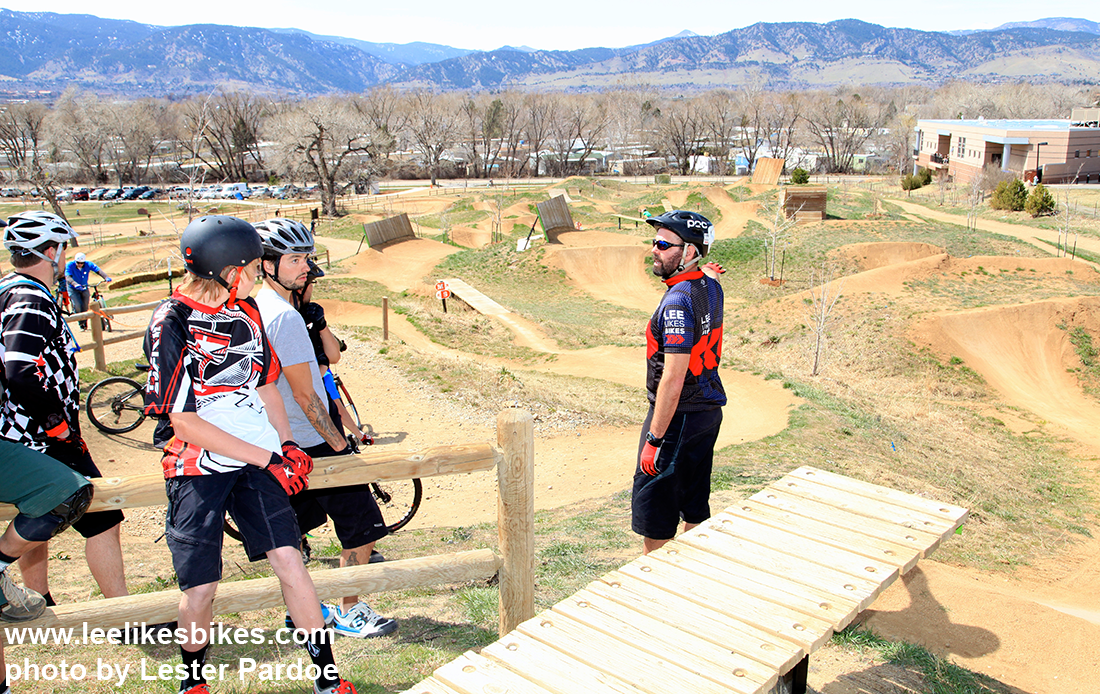 Valmont Bike Park: Not a bad place!
The next enduro clinic is set for May 24. Come out if you want to learn advanced trail riding skills — or if you want to cut time off your race runs. Pre-season enduro clinics, in partnership with Big Mountain Enduro
---
Know more. Have more fun!
Join the leelikesbikes mailing list:
---
https://www.leelikesbikes.com/wp-content/uploads/2018/08/leelikesbikeslogoheader.jpg
0
0
leelikesbikes
https://www.leelikesbikes.com/wp-content/uploads/2018/08/leelikesbikeslogoheader.jpg
leelikesbikes
2014-04-14 15:57:10
2014-04-14 15:57:10
Enduro, I mean advanced trailriding, clinic No. 1