Flu bug, exploding hub and 27 new coaches in Arizona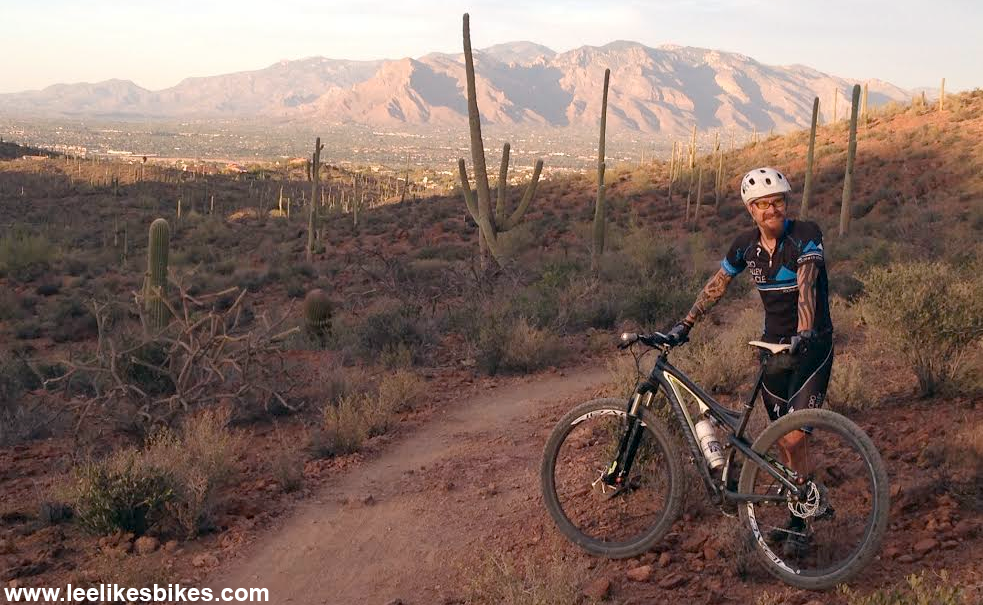 Last year, in its first season, the Arizona High School Cycling League was seeing close to 200 racers at each event. This weekend we trained 27 new coaches, which means … even more kids riding!
---
In my role as skills development director for the National Interscholastic Cycling Association (NICA), I enjoy the privilege of training coaches all over the country. The stoke and community are the same everywhere (mountain bikers are cool people!), but each trip is its own adventure.
Getting there
After last weekend's coach training and family clinic in Moab, I boxed the S-Works Enduro 29 with red dust still caked in the nooks. Bike maintenance … not my core competency.
On the drive from the Phoenix airport to Tucson, I got hit by fever, chills (strange when it's 100 degrees), nausea and all the fun stuff. I was officially sick. Not rad.
I cancelled the Friday public clinic in favor of rest. Did some napping and lots of drinking, then built my bike in the hotel parking lot. That was a crazy scene: 100 degrees out, bleary and shivering. The Purgatory and Ground Control tires reseated with a floor pump (yes!) but, when I bounced the rear Roval Traverse SL wheel on the ground to spread the sealant, the cassette fell off and freehub parts exploded everywhere. Yikes! Did I just break the hub? Did I break it in Moab?
Thank goodness for the Internet:
I found all the pieces, got the hub together and was ready to teach (after some more sleep).

S-Works Enduro 29 with a Shimano XTR/XT build: Beat it hard, box it dirty, repeat. But be careful bouncing the rear wheel on the ground.
Part 1: Classroom
This summit was held at Epic Rides, promoter of the Whiskey Off-Road and other fine endurance events, in an older section of town.
AZ operations director Chris Stewart opened with the risk management talk, which is a real buzz kill. The list of cautions is staggering, but Safety First!

Learning about traumatic brain injury. Fun!
Right when people started questioning whether they ever want to ride bikes again, I led them in some calisthenics, then we dove into the cognitive model of shredding: Kung fu riding philosophy. Bike fit. Position. Braking. Turning. Handing ups and downs. Delivering Flow.
I tell the coaches: We're teaching riders how to control their bikes, but ultimately we're giving them the gift of Flow (capital F). If they can find flow on their bikes, they can find it anywhere. People who know Flow live better lives than the rest of the schmucks out there. Riding is rad, but Flow is the most valuable gift we can give to our riders.
Lunch.
Group photo: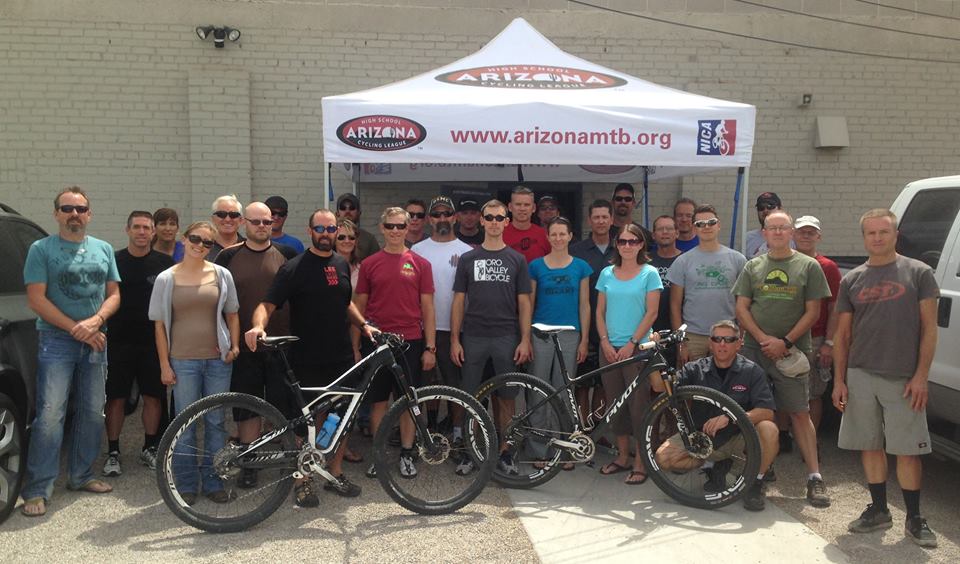 Part 2: Skills drills
Each venue is different, and we adapt to whatever's available. We rocked the drills on an old concrete pad that belonged, I believe, to a transmission shop, then we practiced ups and downs on some weedy concrete ledges. You don't need a mountain to learn how to mountain bike.

Teaching some kinda kung fu. At one point I broke into a two-wheel drift on the smooth concrete. Good thing I was balanced!
Part 3: Group ride!
A hasty convoy to the Sweetwater trails, then we raced magenta photons around some loose/rocky loops. By this time I was pretty wiped out, but what a great way to end the day.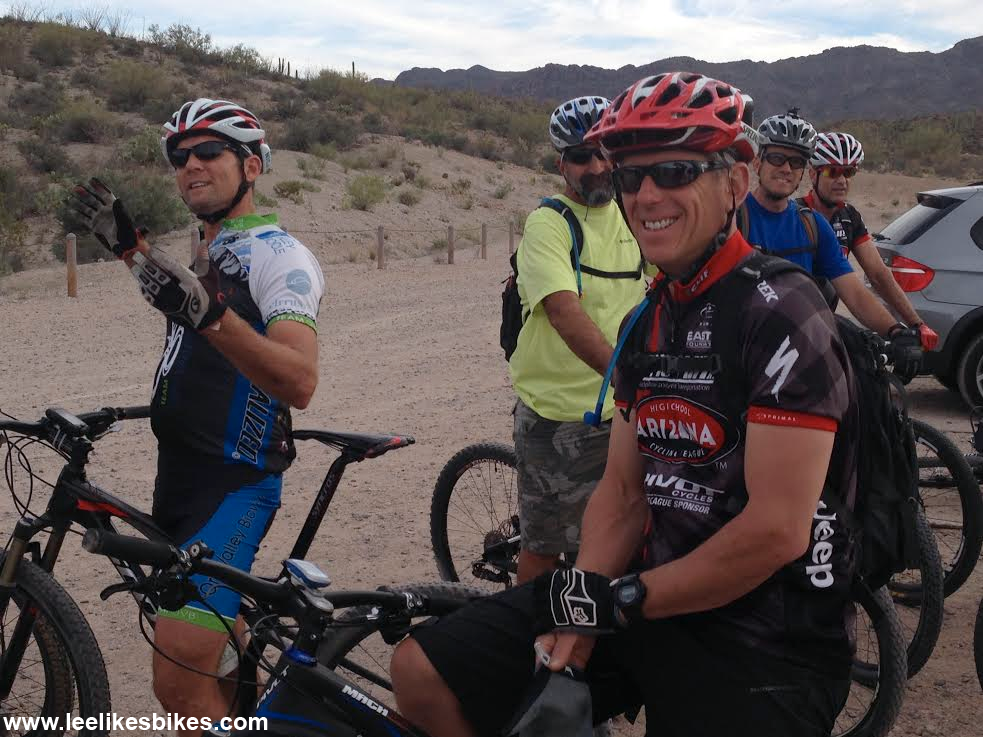 League race director John Shumaker is about to tear our legs off. Actually, he rode in the group like a gentleman.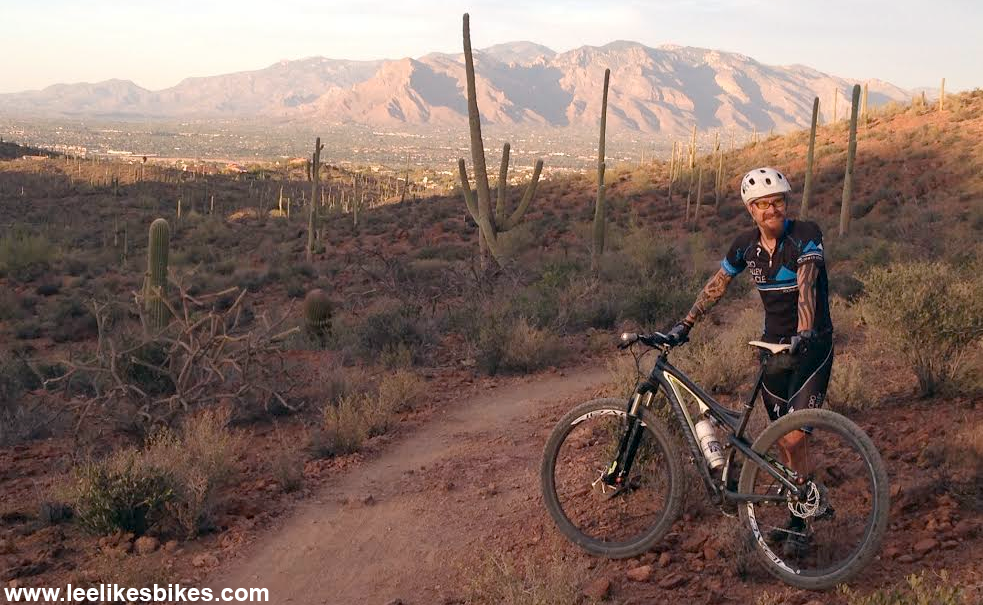 Coach Kit Plummer, who we trained last year, makes his Epic look great. The view ain't bad either.
Big thanks to Mike, Chris and John for bringing me out.
Until next year, Arizona!
Lee
More summits this spring: Wisconsin, Georgia and Virginia
---
Know more. Have more fun!
Join the leelikesbikes mailing list:
---
https://www.leelikesbikes.com/wp-content/uploads/2018/08/leelikesbikeslogoheader.jpg
0
0
leelikesbikes
https://www.leelikesbikes.com/wp-content/uploads/2018/08/leelikesbikeslogoheader.jpg
leelikesbikes
2014-04-14 12:03:04
2014-04-14 12:34:41
Flu bug, exploding hub and 27 new coaches in Arizona