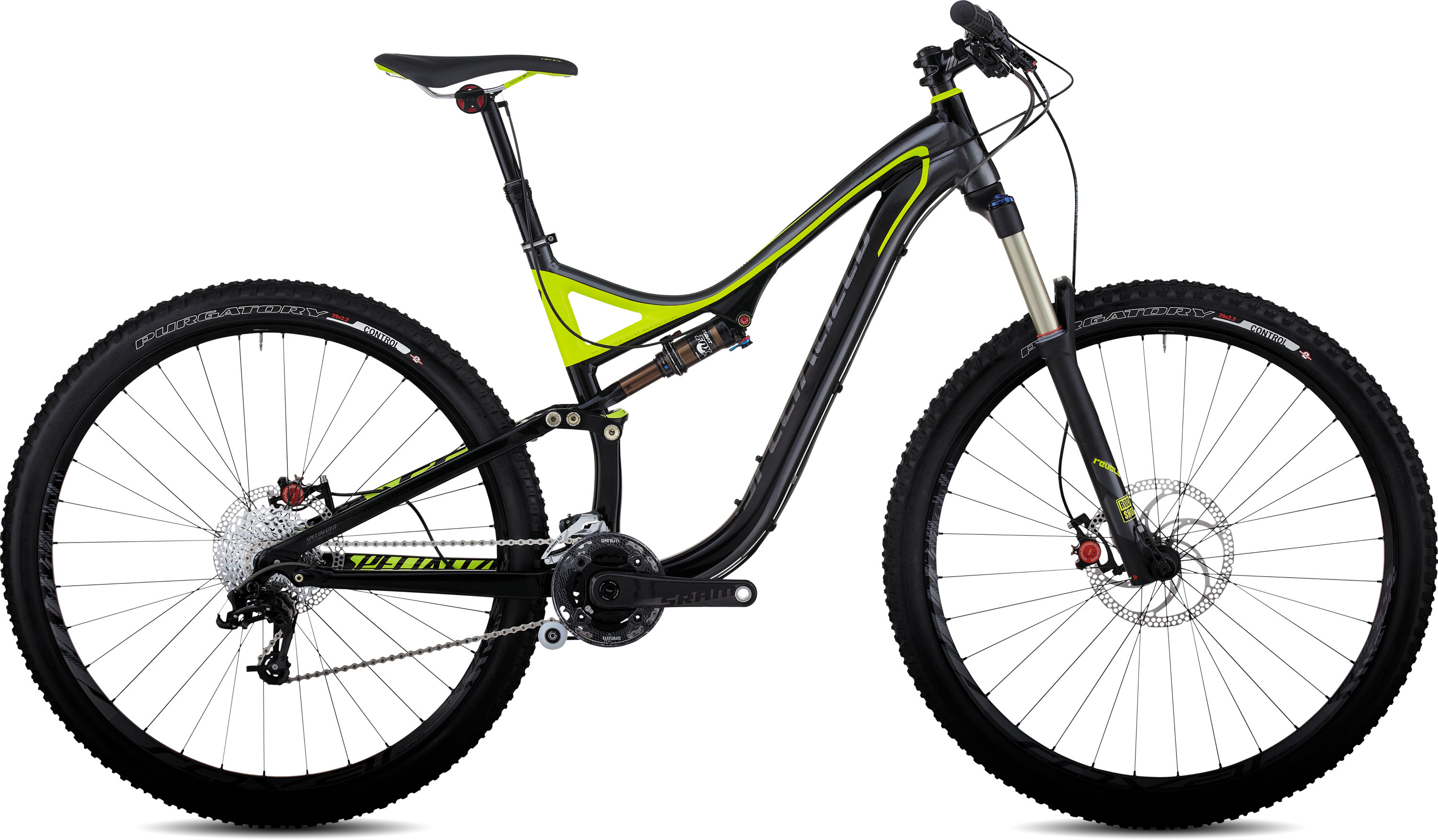 Hi Lee
I'm thinking of selling my 2010 Enduro and getting a 2012 Spec FSR 29er as I feel overbiked for the majority of my riding. The problem is I can't decide which – I rode an XL carbon camber and was blown away by how good it felt (really like a super stable 26 inch bike and the first bike really fit my 6ft6 body). However I'm really tempted by a Stumpjumper or SJ Evo 29er. Trails round here are a mix of rooty, twisty, muddy gnar and open moors – no rocks but plenty technical. What are your opinions on the different models?
Thanks
Matt
---
Hey Matt,
Funny you would ask this, because I've been mulling it over too. Thoughts:
• I ride a 2010 Enduro Pro Carbon. That instrument of braaap can be ridden as an all-around trail bike, but it feels most appropriate when things get steep, gnarly and fully pinned. My Enduro is basically a pedal-able DH bike. (I use it to train DH racers, and I rode it to 2nd in DS and top 10 in DH at Sea Otter this year.)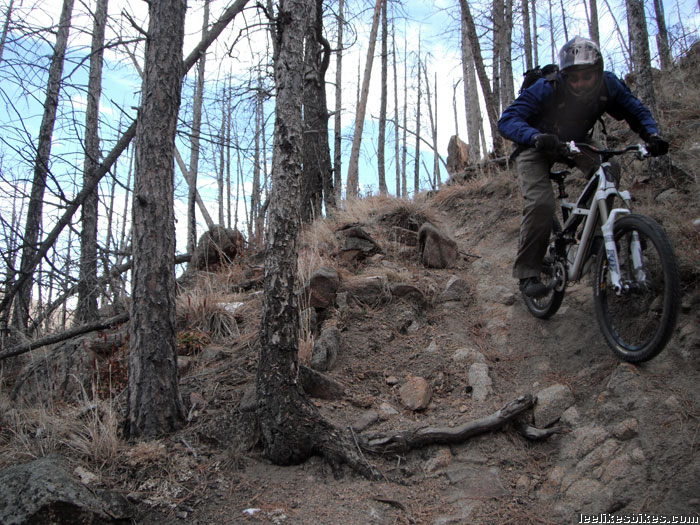 Double-red gnar at Left Hand Canyon OHV Area. In places like this, the Enduro is the ideal instrument of braaap.
• Unless their names are Matt Hunter or Curtis Keene, most aggressive trail riders will be well served by a 5-6-inch trail bike. They are super capable, and they feel more lively, efficient and fun in most trail situations. When you add 29-inch wheels, these bikes get even smoother and more capable.
• I've ridden the 2011 Camber 29 and Stumpy 29, and they are both great trail bikes. As you might expect, the Camber has a lighter/tighter feel. The Stumpy is a bit more DH.
• The 2012 Stumpy EVO 29 will be even more DH. Based on my experience with the Stumpy 29, I think the EVO 29 will overlap heavily with the Enduro. If you like your Enduro's ability to smoothen chatter, I think you'll love how a Stumpy 29 does the same thing — but with a tighter, more lively feel.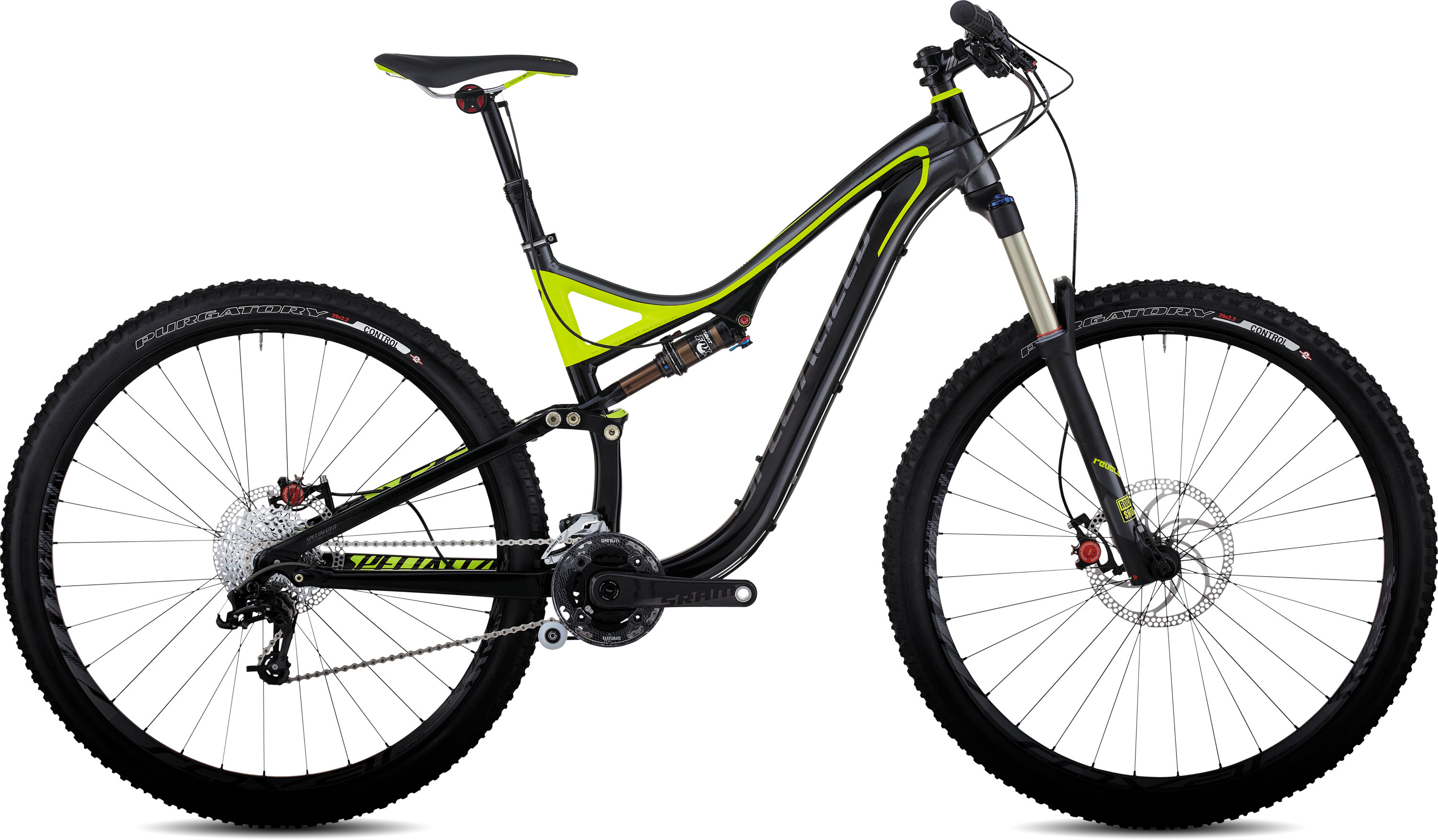 2012 Stumpjumper FSR Expert EVO 29
I've always thought a Stumpy EVO 26 would be a better fit for most trail riders than an Enduro 26. Now that Specialized is making a Stumpy EVO 29, I think a lot of Enduro riders will go that way.
Braaap!
Lee
---
Know more. Have more fun!
Join the leelikesbikes mailing list:
---
https://www.leelikesbikes.com/wp-content/uploads/2018/08/leelikesbikeslogoheader.jpg
0
0
leelikesbikes
https://www.leelikesbikes.com/wp-content/uploads/2018/08/leelikesbikeslogoheader.jpg
leelikesbikes
2011-12-19 09:31:28
2011-12-19 09:31:28
Enduro 29?