Built and beautiful: Jrich's pump track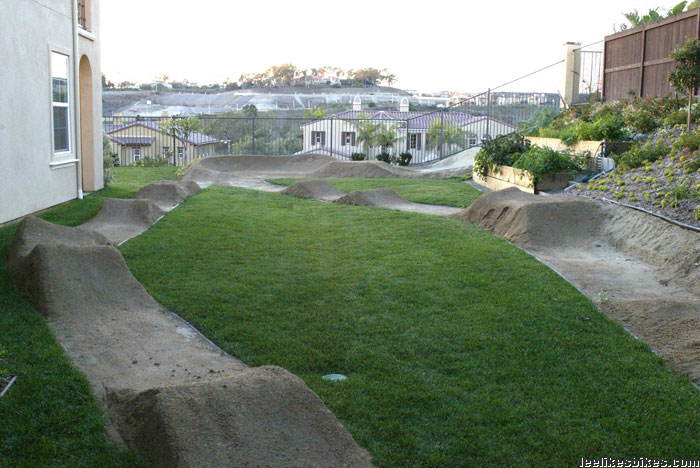 At last, we have photos of AA BMX Pro Jason Richardson's completed pump track. I would have given my left arm to ride this sod-bordered ribbon of love, but there was too much rain.
Material: Decomposed granite. It was easy to work with, and it seems to be holding up well.
Style: This track is much tighter and peakier than the Welcome to Pump Track Nation international standard. European BMX tracks are tight and peaky; Jason says this pump track is French Style.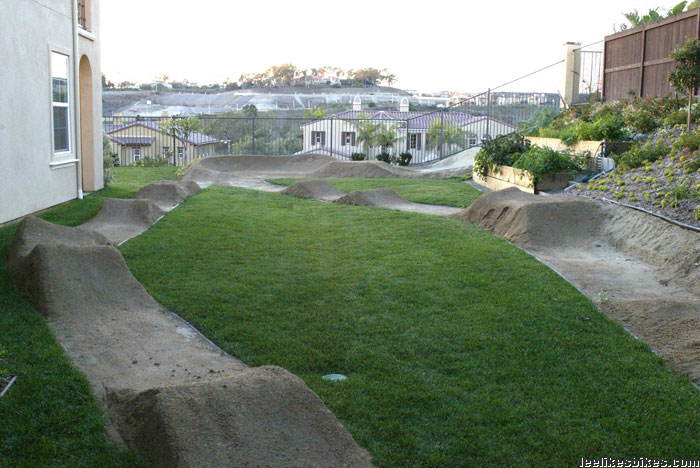 The sweetest pump tracks appease wives and neighbors. That sod might survive a AA pro; if Jason's smart he'll keep the riff-raff off his track.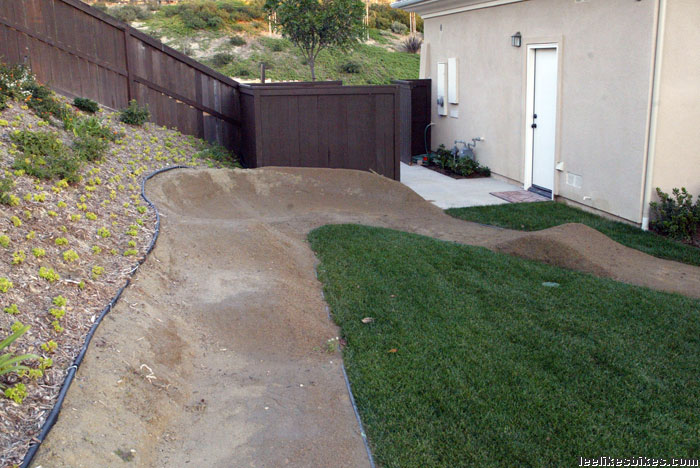 Tight turns abound. This roller will move closer to the turn.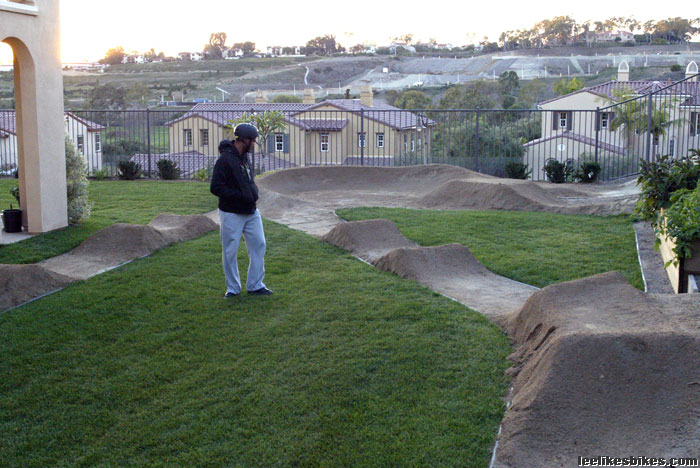 Master of All He Surveys.
The Pump Track is maturing as an art form. We now have:
– French Style (tight and peaky),
– Colorado style (fast and flowy like my old one 1, 2 and Lory State Park) and
– NorCal style (huge and interconnected a la Mark Weir's 1, 2).
---
https://www.leelikesbikes.com/wp-content/uploads/2018/08/leelikesbikeslogoheader.jpg
0
0
leelikesbikes
https://www.leelikesbikes.com/wp-content/uploads/2018/08/leelikesbikeslogoheader.jpg
leelikesbikes
2007-12-27 15:37:43
2009-04-03 11:22:17
Built and beautiful: Jrich's pump track