Balancing strength training with base bike fitness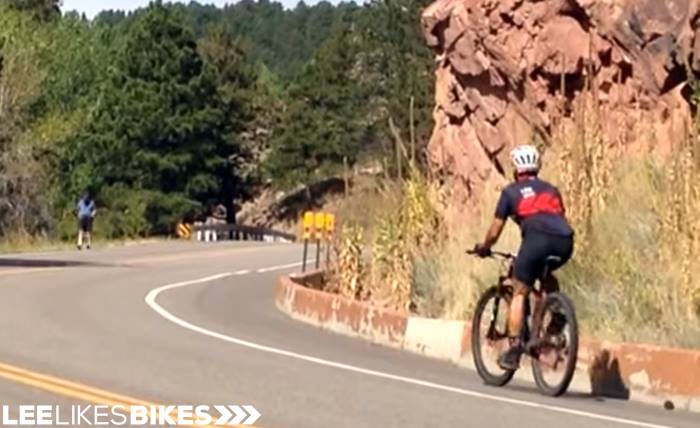 Hi Lee,
As my deadlift (300lbs 2×5) and squat (260lbs 5×5) loads are going more and more up (at 170lbs btw), it also gets more and more tough getting both done especially with PUTB in mind, too. Are you regularly lifting once a week or more often?
Thanks in advance + all the best,
Sven
---
Sven!
Thanks for writing. Wow man, those are some impressive numbers at 170 lbs! That strength must feel great on the bike.
Doing both strength work and Pump Up the Base?
Ah ha! That's a trick!
Right now I'm trying to do three quality strength sessions per week plus two quality Pump Up the Base sessions. I know PUTB is critical to my season, but I believe more and more in being as strong as possible. For me strength is first a matter of maintaining my back and shoulders, second a matter of durability and finally a matter of pinning it.
In past years I've alternated strength and PUTB, but my body can't recover from 4-5 hard days per week, and I got over trained. When you're tired you can't do anything well, and you lose the benefits of your work.
Some things to try:
Heavy once a week. I go to REVO Physiotherpy and Sports Performance once a week, get my shoulders worked on, then lift heavy under professional supervision. My other strength sessions are at home with a TRX, adjustable dumbbell and a device of my own invention (which I hope to publicize soon!). These home sessions are closer to strength endurance than raw strength, with more reps and less weight. Yesterday I pushed and pulled 160 pounds 3×20. That's a far cry from shoulder replacement surgery!
Two-a-days. Ideally, I lift and do PUTB on the same day. Once a week I ride my bike to REVO, then I do PUTB on the way home (up a mountain that peaks at 17%). The other day I warm up and lift at home (rocky IV style) then do my PUTB intervals. More and more, I do my pedal training when I'm warm/tired from lifting.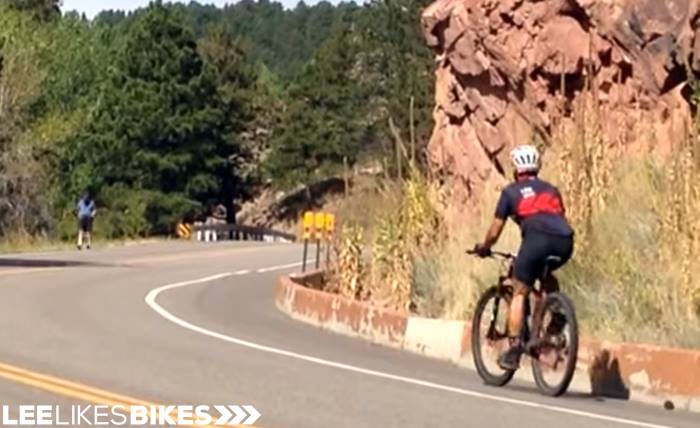 You gotta get up there, so you might as well make it count.
Easy days. By stacking two workouts on one day, I can take the next day easy. Heck, I usually have to take it easy! On an easy day I walk the dog and do some bodyweight/band work a la the F6 program. When I started F6 it crushed me. Now it's part of my maintenance.
That third strength day (without PUTB) would be considered a medium day. Walk the dog for 20 minutes, hit the strength targets for 40 minutes then be done. I usually walk the dog again before bed. The more moving you can do off your bike, the better.
Combine fitness and strength. If your schedule gets tight (or you just feel like it), you can do your PUTB intervals off the bike. My favorite is the rowing machine. After all that pulling, do a couple hundred band presses, and you've done full-body strength work while taking care of PUTB. Be creative.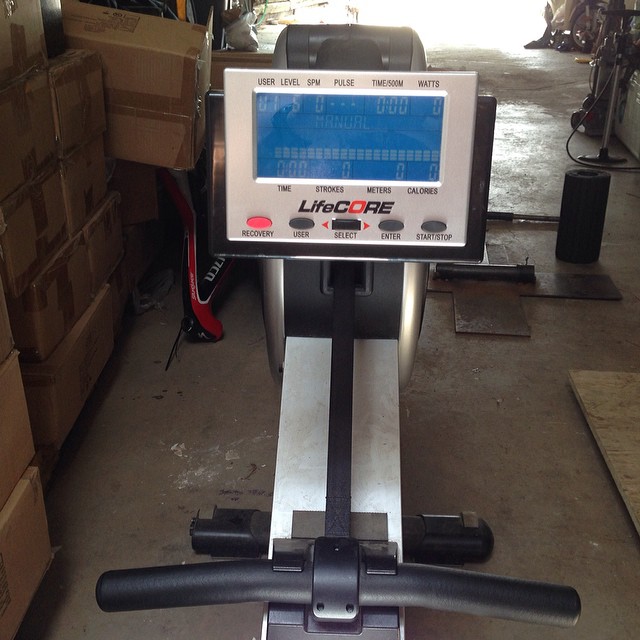 House of pain.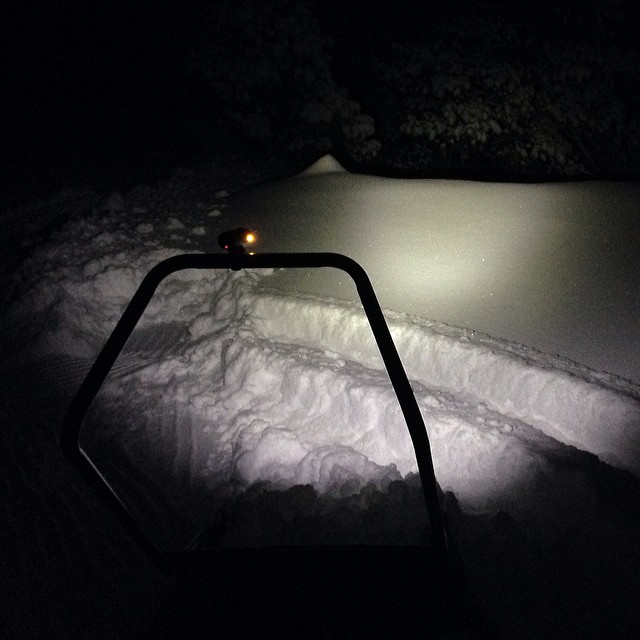 Big snow? Cool! 2.5 hours of strength and endurance.
Another fitness + strength option: Do PUTB in a way harder gear, preferably on a real hill. I just did that and — whoa — serious work.
Focus. You can only do so much, and I believe all training should deliver maximum benefit per unit of punishment. In the gym, focus on the biggest and most important moves: deadlifts (over squats) and pushing and pulling (on your feet, not on your butt). I use other movements for warming up and on easy days.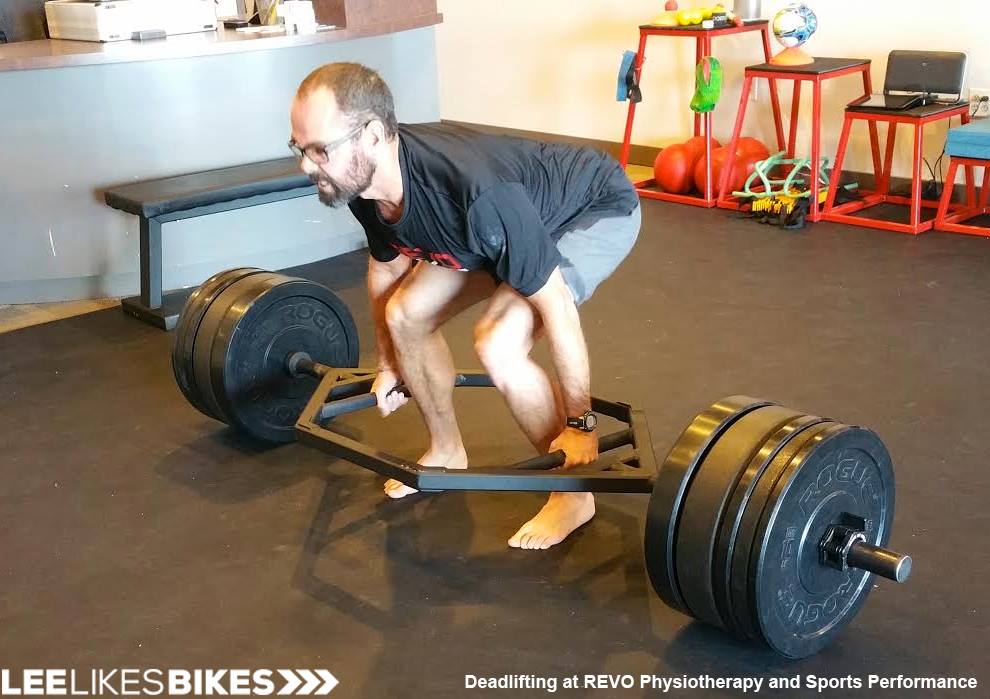 Another PR last week: 310 pounds then ride home. Check out Heavy … is a state of mind and How to deadlifts apply to MTB?.
Be flexible. You gotta listen to your body. If you feel strong, drill it. If you feel tired, take it easier. Try not to skip workouts or reduce intensity, but do scale back volume. For example, do three sets of PUTB intervals instead of six.
Be consistent. Time and violence isn't as important as regularity. If you do the work on a regular basis, your body will adapt over time. Since I got smarter about training, my sustained pedal power is up from 200 watts to 300 watts. My sprinting has increased from 1,000 watts to almost 1,800 watts. And I'm lifting weights instead of recovering from shoulder replacement.
Do the work however you can. You'll feel better and ride faster. BRAAAP!
Lee
---
Know more. Have more fun!
Join the leelikesbikes mailing list:
---
https://www.leelikesbikes.com/wp-content/uploads/2018/08/leelikesbikeslogoheader.jpg
0
0
leelikesbikes
https://www.leelikesbikes.com/wp-content/uploads/2018/08/leelikesbikeslogoheader.jpg
leelikesbikes
2016-01-07 11:21:46
2016-01-07 13:31:15
Balancing strength training with base bike fitness