Air pressure for 6Fattie (27.5 plus) tires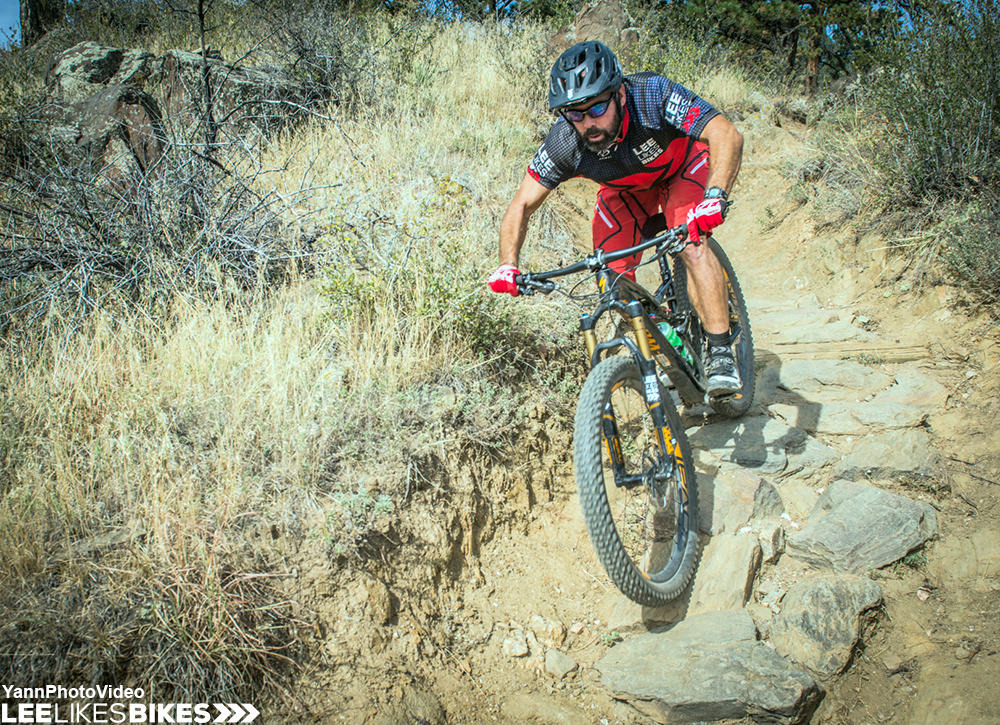 This comment was posted on Two rides on a Specialized Fuse Expert 6Fattie
I rode the Stumpjumper 6Fattie and thought it was fun on the technical climbs, I loved the way it leveled the trail trash. As soon as I pointed it down a rocky technical descent I felt like I was sledding on a tractor inner tube. The bike was bouncing all over the trail, no precision with the undamped bounce from the tires. I literally bounced off my line at one point and almost ate it.
I had pressure set at 14F/15R and did not experiment with it. Who knows what pressure I really had as it seems all gauges read differently. Anyway I wonder how more pressure would have made things feel. I felt the tires folding in turns when pushing hard too.
Ron
---
Ron!
Thanks for writing.
A lot of us are still figuring out how to set up and Ride (capital R) the new plus tires.
Most gauges suck
Normal high-pressure gauges are super inaccurate at low pressure.
The expensive digital gauges I've tried are random. I think they have an algorithm in 'em to generate numbers like 18, 13, 16, 19 …
Because of this, most of us have no idea what pressure we're really running.
I went old school with the ol' squeeze test, and I eventually figured out how the tires should feel: Kind of soft but not really.
But that's not easy to convey in writing, and it's not consistent. So we need a good gauge.
This gauge rules
Dave Chase at Redstone Cyclery in Lyons, CO turned me onto an Accu-Gage, and I love it.
Mine is 0-30 psi. Accu-Gage also makes a 0-15 model for fatbikes.
It's cheap! Retail is less than $15. The sucky digital gauges cost $40+.
It's consistent.
Buy one of these from your local bike shop. If not, go to a local hardware store or, if you have to, buy online.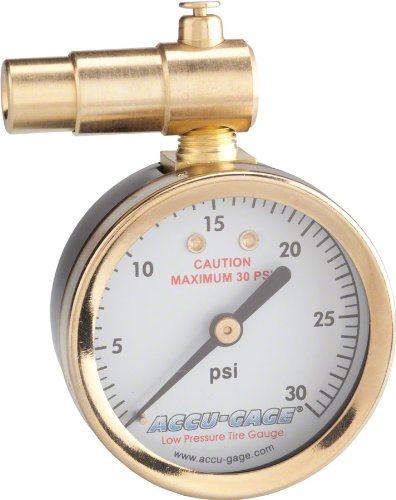 As you must know, optimal tire pressure depends
on tire size, bike style, terrain, rider weight, riding style and the phase of the moon.
In general, more aggressive riders need more air. That's why a lot of top-level riders aren't digging plus tires (yet). Less aggressive riders need less air.
Tires with light casings
need a fair amount of air.
On the stock Control-casing 6Fattie tires, which are very light, my sweet spot is 18 psi. This gives me a nice combo of plushness, grip and support.
I go to 20+ for the bike park (pump/jump/slalom/slopestyle).
When my wife rides my Fuse, I dial her to about 13 psi on rocks, 15 psi on dirt, 18 psi on pavement.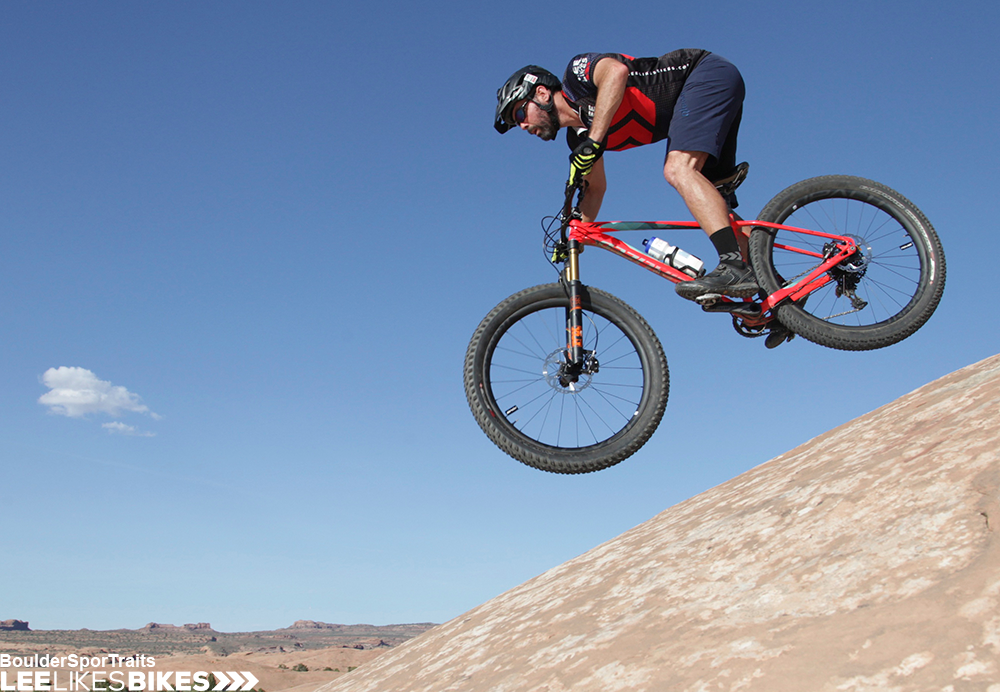 18 psi in the tires and a bit o' air under the tires. Specialized Fuse Pro above Slickrock Trail in Moab, UT.
Tires with heavier casings
feel better with less air.
I'm riding the new Purgatory GRID 3.0 tires with Gripton rubber on my Stumpy, and they are freaking' awesome. Crazy traction, nice damping and much more support than the Control tires. A little birdie told me new Specialized 6Fattie bikes will all come with GRID casings.
To get the same feel as Control casings at 18 psi, I ride my GRIDS at 15 psi. This rides really great in most trail situations.
For the bike park I'll go to 18 psi or higher.
I've tried down to 13 psi. While I can see how many riders (including my wife) would like that feel, it's not for me. I exert too much Beautiful Violence.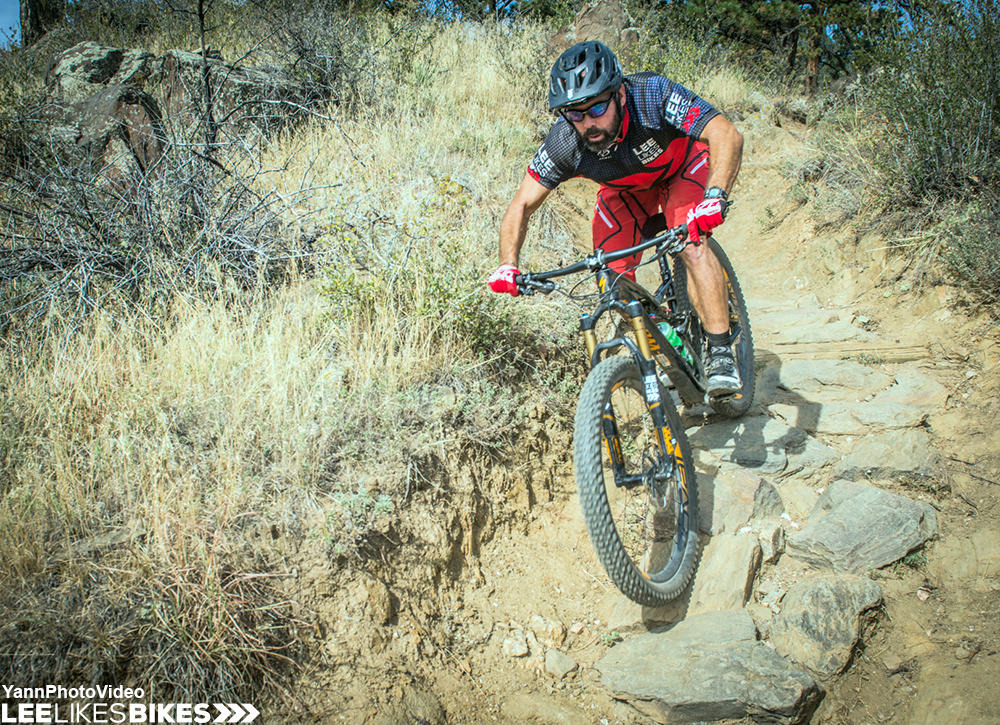 15 psi in the S-Works Stumpjumper 6Fattie's Purgatory GRID 3.0s, and feeling great on the rocks at White Ranch just north of Golden, CO.
The data is soft, but I still feel like this warrants a quick chart:

I believe plus tires are the future for a whole lot of riders. Get a good gauge. Experiment. See what works best for you.
Lee
---
Know more. Have more fun!
Join the leelikesbikes mailing list:
---
https://www.leelikesbikes.com/wp-content/uploads/2018/08/leelikesbikeslogoheader.jpg
0
0
leelikesbikes
https://www.leelikesbikes.com/wp-content/uploads/2018/08/leelikesbikeslogoheader.jpg
leelikesbikes
2016-10-13 09:37:47
2016-10-13 09:41:13
Air pressure for 6Fattie (27.5 plus) tires