A gentlemanly pump track riding critique


When I moved to the East San Francisco Bay area in 1993, Gregory was the first person to befriend me and take me riding. Let's see if I can return the favor.
These tips will apply for most pump track riders.
---
Here's Gregory's video from the 2013 Santa Cruz Mountain Bike Festival.
Rad
You look strong, balanced and smooth. Goodness knows you've been riding long enough! 🙂
I'd call this video a display of experienced, polished trail-riding technique. If you want to win a pump track race, you need to step up the amplitude and power.
Could be even radder
Imagine the track is a big sine wave. You also are a sine wave: a sine wave of awesome! Strive to be big and round and powerful and constant. Always be pulling or pushing. Never go slack. Never let anything happen. Make things happen.


Riding the wave: Heavy where it counts, weightless everywhere else. Bike: Mighty Stumpy 29 Carbon will full Fox and XTR. Too bad 29ers can't be pumped!
This takes a lot of neuromuscular and anaerobic power. You can never be too strong! Develop stability, mobility and strength off the bike. Refine speed/power at the pump track.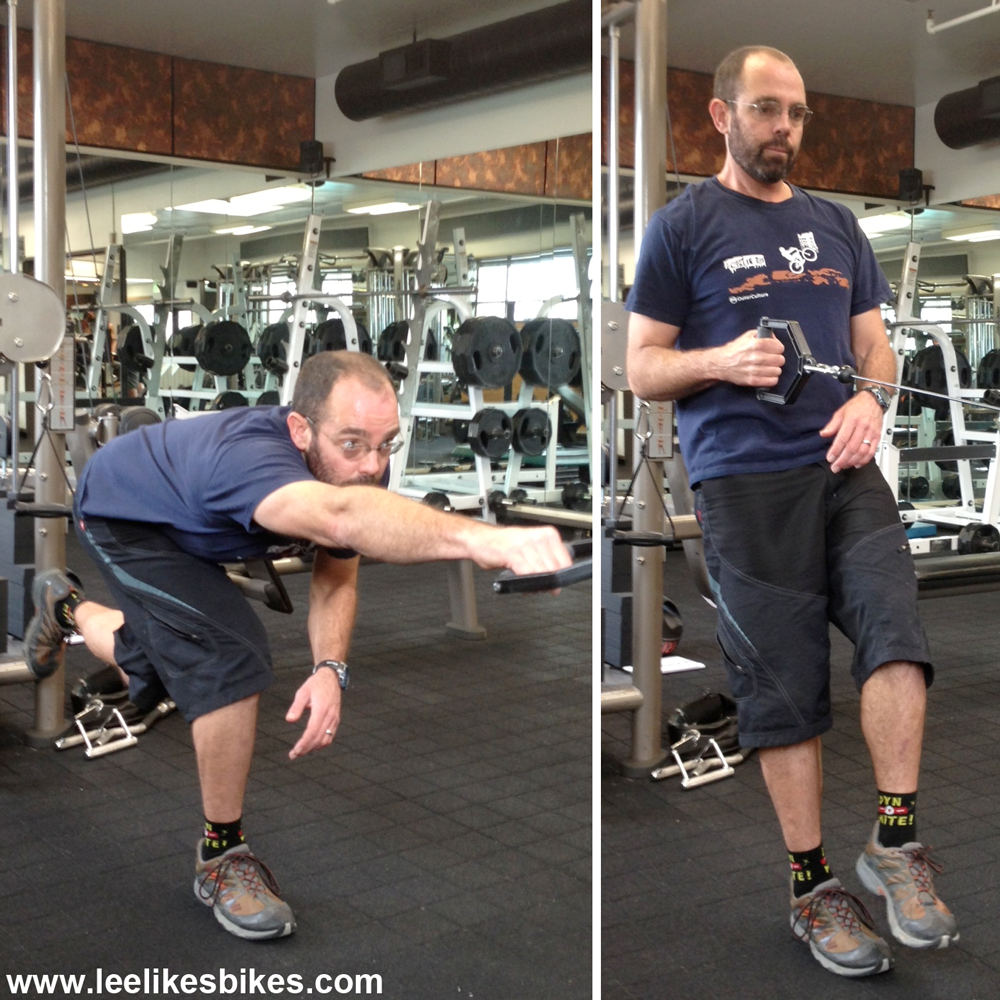 Trying to eke more out of an aging body at RallySport in Boulder, CO under the direction of master trainer Erin Carson.
Strive for big, smooth shapes. Enter corners as high and wide as you can. Treat the entire corner as one shape. Heavy in, light out.
Move the bike, not your body. As you get tired, you can see your torso moving more and more. Strive for a solid, engaged core. Work your arms and legs with the terrain. This is part technique, part pump-specific fitness.
If you're gonna jump, JUMP! As you go up the lip, drive way more power into the pedals. That comes from your glutes. BAM!
Don't run into anything. This applies everywhere. If you let your bike roll into the front of a bump, you're losing speed. Try to hop from one backside to the next. Frontsides? They can be made out of flaming steel spikes for all we care. See Hopping frontsides.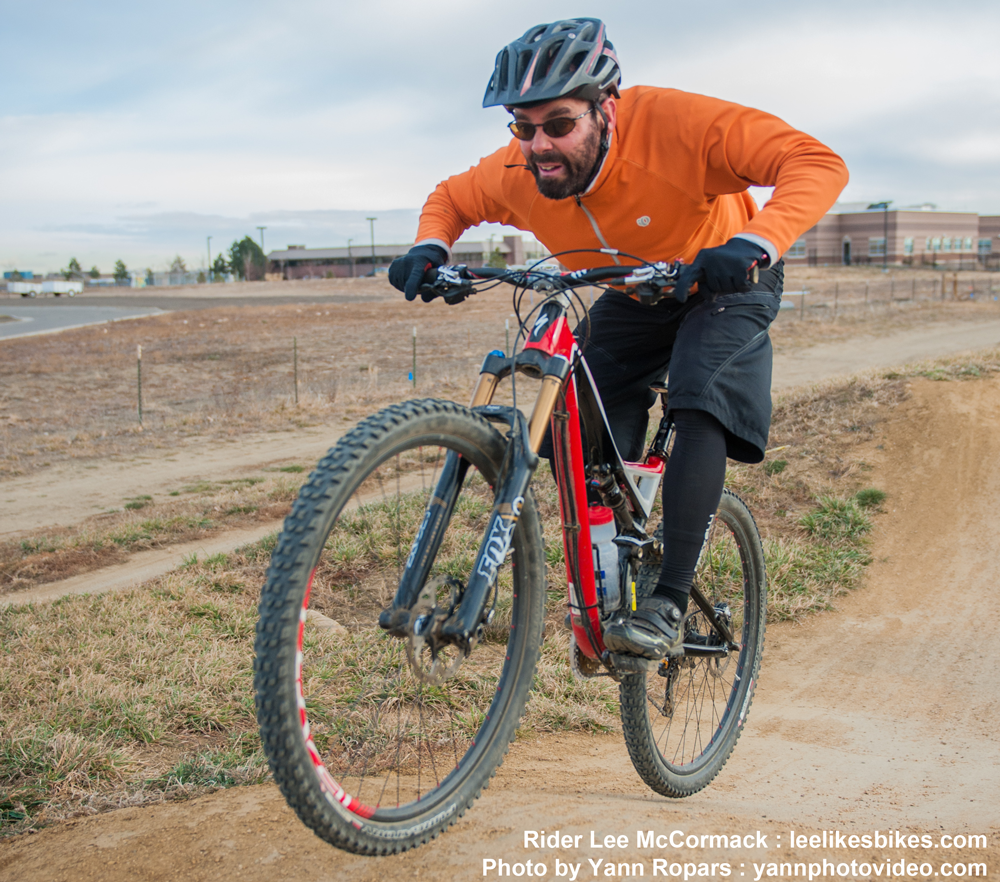 The ideal amount to weigh on the front of a bump is 0.
Avoid dead spots. Do you see that moment of disengagement between the corner and the roller at 0:10? You coast for a moment then kind of bonk into the roller. You lose speed and flow there. Next time, try to hop from the belly of the turn to the back of the roller. This is taking the "hop from one backside to the next backside" thing to the next level.


Treating a turn like a trough that's been turned sideways. Bike: 2010 Stumpjumper Pro Carbon with Brains front and rear. Brilliant machine.
These tips will apply to most pump track riders who are already pretty good. I hope this is helpful!
— Lee
---
Know more. Have more fun!
Join the leelikesbikes mailing list:
---
https://www.leelikesbikes.com/wp-content/uploads/2018/08/leelikesbikeslogoheader.jpg
0
0
leelikesbikes
https://www.leelikesbikes.com/wp-content/uploads/2018/08/leelikesbikeslogoheader.jpg
leelikesbikes
2013-04-23 12:24:17
2013-04-23 12:25:04
A gentlemanly pump track riding critique