Skills session in Pensacola, FL on May 12
Hey all, I'm stoked to announce a kung fu skills session in Pensacola, FL on May 12.
Private and semiprivate sessions are available May 12-17.
UPDATE: NO SPOTS LEFT


Studying in the dojo in my back yard.
Your teacher
Hi I'm Lee, and I like bikes. Some things I've done:
• Wrote the books Mastering Mountain Bike Skills, Teaching Mountain Bike Skills, Pro BMX Skills, Welcome to Pump Track Nation, Pump Up the Base and Prepare to Pin It (Look at the right side of this page.)
• As the skills development director for NICA, the national high school mountain bike league, I create the curriculum and teach it to riders, coaches and the coaches who teach coaches how to teach riders.
• I work with riders of all style and levels, from beginners to world champions. Similar sessions in California, Texas and Arizona have sold out fast and been sweet!
Learn more about my teaching approach.
Who this clinic is for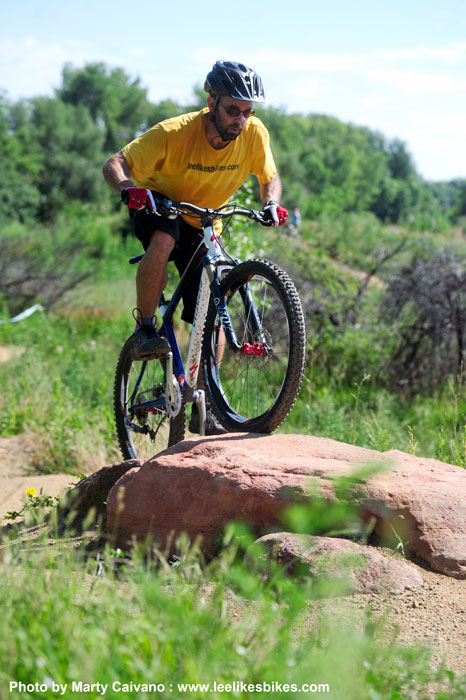 Technical climbing at Valmont Bike Park in Boulder, CO.
Any mountain bike rider who wants to ride smoother, safer and faster in all sorts of terrain. You should have at least decent bike control and confidence. If you're already good, you'll get way better. Seriously.
You should be old enough to drive. Email me for exceptions.
Quotes from Arizona sessions
"I can't thank Lee Likes Bikes enough for the skills coaching this past weekend in Arizona!! Little by little, I'm learning how to shred!"
Chloe Woodruff, top American XC racer
"If any of you ever get a chance to do a skills clinic (MTB) with Lee McCormack, do yourself a favor and sign up. The guy rocks. I don't care what your level is, beginner through seasoned pro, he will help you. And he'll give you about 200 "Braaaaps!" throughout the course of the day, because he rocks! (Yah, he REALLY likes bikes too!)
I'm no DHer, very far from it.. just a roadie XC wannabe. But I've PRed every freakin' local DH segment I've hit since Lee's clinic a few weeks ago. By a decent margin too. Comfortably. Safely! And, I have lots more drilling to go, to really retrain my brain to do the right things instinctively (instead of constantly "thinking"). Stoked!"
Stephen
Lee,
I just wanted to say thanks for the clinic on Friday. I had so much fun and learned so much. You do a terrific job of teaching things in a simple digestable fashion.
A dropper has been ordered, I swapped out my [Ergon] grips to keep my hands light, and I am trying to talk my wife into a pump track in the yard (that may take some time).
I hope you enjoyed your time in AZ. Keep spreading the Fu gospel. Braaaaaappppp!
Phil
The plan
9 a.m. to 4 p.m. Sunday, May 12.
I'll tweak the program to suit the riders who attend. Here's the basic plan.
In the morning we'll hit core skills:
• Position
• Braking
• Cornering
• Going up and down things
• Pumping terrain
We'll take a quick lunch break (BYOL) then we'll apply our new skills on the local terrain, which is going to be sweet!
Location
The sweet trails at University of West Florida (UWF). Learn about these trails at the Pensacola Off-Road Cyclists site.
Cost
$300 per rider. Six riders max.
Sign up
Use this Paypal button to pay with Paypal balance, credit card or bank account. I'll email details before our session.
UPDATE: NO SPOTS LEFT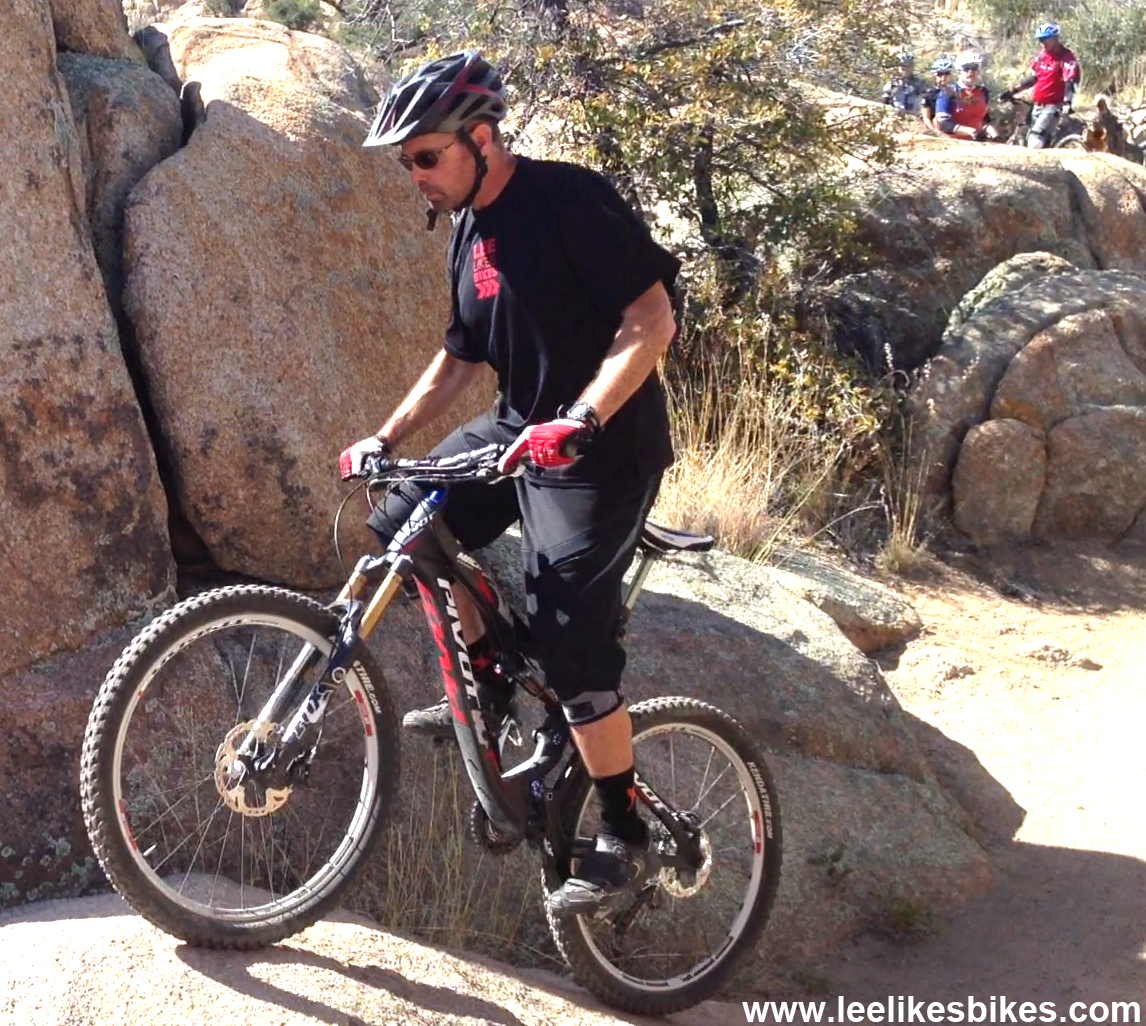 Teaching technical climbing skills in Prescott, AZ. I'll show you how to get the most out of your power.
Questions? Do you want a private or semiprivate session May 12-17? Email lee@leelikesbikes.com
---
https://www.leelikesbikes.com/wp-content/uploads/2018/08/leelikesbikeslogoheader.jpg
0
0
leelikesbikes
https://www.leelikesbikes.com/wp-content/uploads/2018/08/leelikesbikeslogoheader.jpg
leelikesbikes
2013-04-20 09:29:19
2013-05-09 07:22:29
Skills session in Pensacola, FL on May 12