What's up with the Sol Vista G3?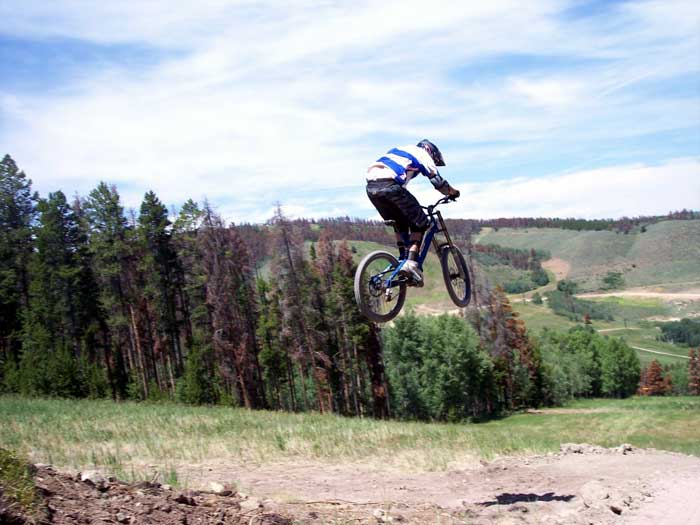 hey lee,
where can i find info on the G3 at sol vista? we rode there yesterday… and all i've gotta say is…
it's the BEST time i've ever had on my DH bike.. for real. i don't remember that many smiles in a while. the trails are super well built with so much flow. and the jumps are incredible… high speed, no buck action…. i'm still glowing.
P"
The more you click, the more I can post. Lee Likes Groceries dot com!
---
Phu!
First, we all love it when you glow!
Second, we are super proud of the trails at Sol Vista. Tons of people are enjoying them, and that makes me, Steve, Mike and TJ glow.
— — —
Aug. 18-19 at Sol Vista
Three runs, fastest combined time takes it. Keystone was long and brutal. Sol Vista will be short and lovely.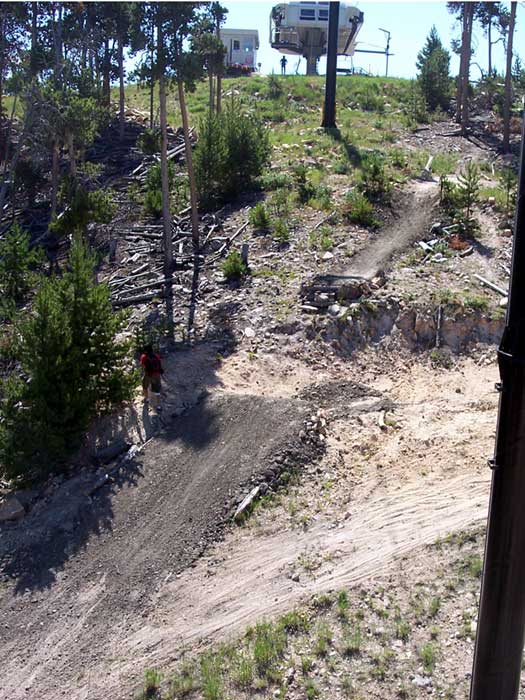 Step-down at the top of Trail 1. Braaap!
Trail 1 – aka Cougar: Follows the original DH course. Some jumps, some woods, some speed and some roughness. Parts of it feel like Vermont. Highlights: big but easy step-down right under the lift; 40mph, machine-made bumps (thanks Steve). Rat tat tat!!! Fast times around 2:30.
Trail 2 – aka Drifter: Rocky in an entertaining way, curvy in a fun way, and flowy in a expert way. Easy to get down, hard to get down fast. Highlights: ripping through woods, skimming/pumping/jumping over rocks; the honest-to-goodness 50-foot booter in the middle of a ski run. To fly 30 feet is harsh — to fly 40+ feet … so sweet. Fast times around 3:00.
Trail 3 – now called Maverick. This is the Super D. Turns, baby, turns! Mostly smooth, not very steep, with great flow: Highlight: slaloming through baby aspens. Fast times around 3:30. Anything under 4 is hard (for me).
While the winning combined Keystone time was 34 minutes, at Sol Vista you can expect closer to nine minutes. Shorter but quite possibly sweeter.
I wish I could race the G3, but I have family stuff. Maybe there's more to life than bikes? … Say it isn't so!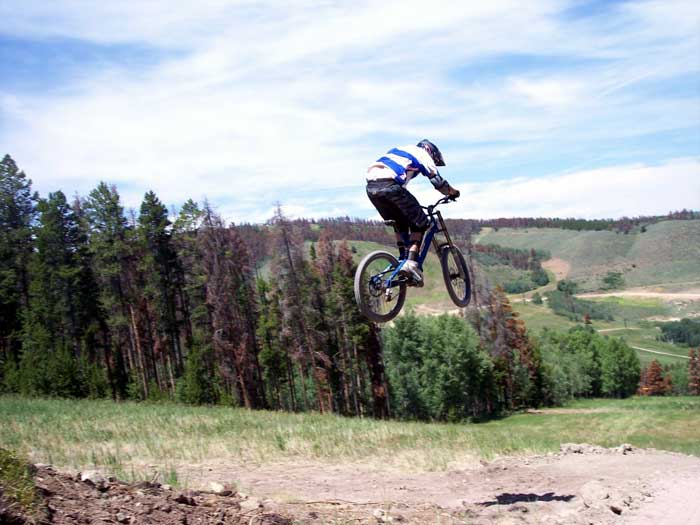 Jason Simpson came all the way from SoCal to rock this booter on Trail 2.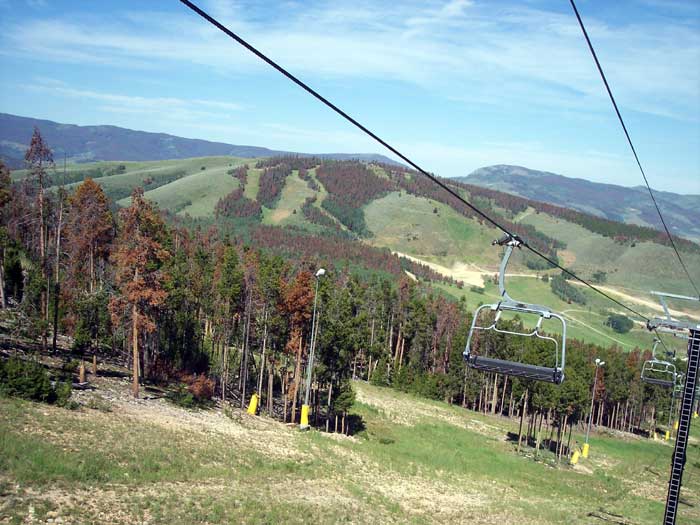 View from the chairlift. Oh so pretty. … Photos from Jason Simpson. Thanks man!
https://www.leelikesbikes.com/wp-content/uploads/2018/08/leelikesbikeslogoheader.jpg
0
0
leelikesbikes
https://www.leelikesbikes.com/wp-content/uploads/2018/08/leelikesbikeslogoheader.jpg
leelikesbikes
2007-07-23 15:14:18
2007-07-23 15:15:04
What's up with the Sol Vista G3?