What happened to slingshot starts?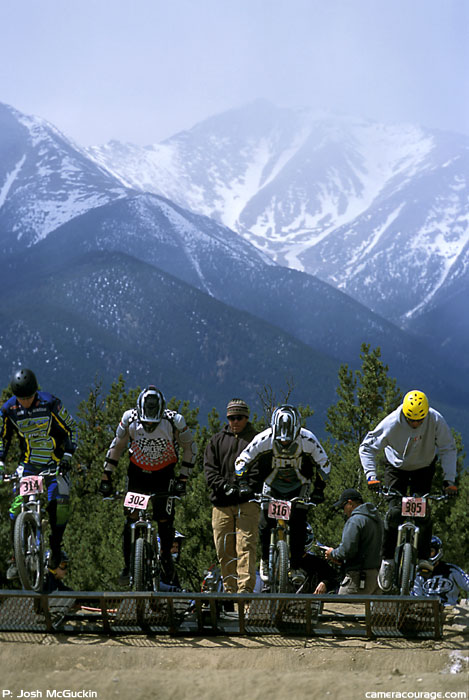 Hello!
Being a happy owner of the "Mastering Mountain Bike Skills" book, I have recently bought a second edition of it. After flicking through it, I see that there generally are a lot of things that were not in the first version – like your "attack position", dual-slalom racing cues, "avoid injures" chapter and better explanation of pumping. And that's great!
But I've also noticed that there is only one gate-start method briefly described in the second edition. Why is that? In the previous edition there was a pretty detailed description of a traditional start, random start and a "slingshot" technique (I'm not sure if I translated it well). Is there something wrong with those?
Your faithfully,
Kuba
---
Hey Kuba,
Thanks for reading both editions of the book. I think my experience as a skills instructor makes the 2nd edition way better in terms of teaching people how to ride better.
Gate starts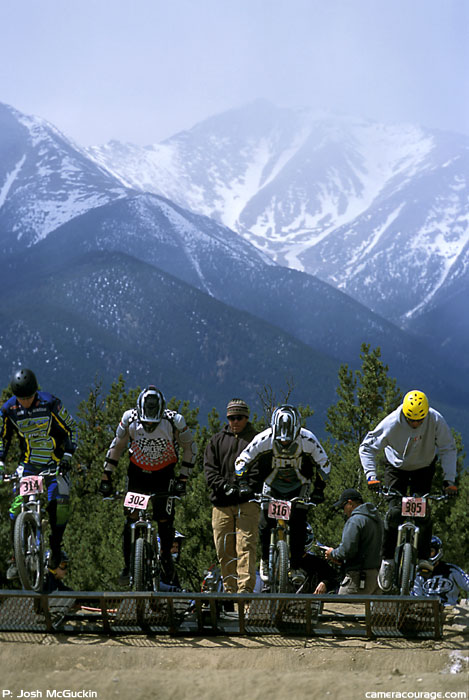 Doctor Jon Watt anticipates a predictable start back in 2005. The gate is still dropping, and he's already laying down the watts.
When the 1st edition was written, the major MTB sanctioning bodies were using either:
1. A predictable BMX cadence. Riders used either traditional or slingshot start technique.
2. A random cadence. Riders used random start technique.
Since then, major BMX sanctioning bodies (ABA, NBL, UCI) have eliminated predictable cadences in favor of random starts. Major mountain bike promoters have done the same.
That is why the 2nd edition of Mastering Mountain Bike Skills only shows one start style — random.
Note: If you master random style you can still kill predictable starts.
If you really want to nail your gate starts, check out the book Pro BMX Skills. It has the most comprehensive explanation of start technique ever published. The info comes from Coach G, whose athletes won two medals at the 2008 Olympic Games. Great stuff (in my opinion).
---
Know more. Have more fun!
Join the leelikesbikes mailing list:
---
https://www.leelikesbikes.com/wp-content/uploads/2018/08/leelikesbikeslogoheader.jpg
0
0
leelikesbikes
https://www.leelikesbikes.com/wp-content/uploads/2018/08/leelikesbikeslogoheader.jpg
leelikesbikes
2011-02-16 12:42:23
2011-02-16 21:32:14
What happened to slingshot starts?