Video review – Earthed 3: Europa
I saw this one a few weeks ago. It was fun, but now it's a bit fuzzy. I guess that says something.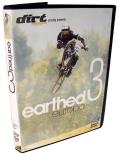 Saw it at: Grenade Bar in Denver. Thanks to Matt Thompson of Big Crank Racingfor organizing the show.
What: Race and play footage of European riders in Europe.
Good: The burliest tracks and the best riders in the world, just pinning it. The way this film is shot, the guys look like super heros. The World Cup downhills are amazing, as are the 4Xes. The Alpe d'Huez Megavalanche blew my mind — a few hundred riders charging down a mountain, shot from a helicopter. Mmm, helicopters.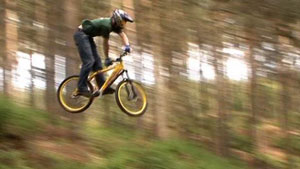 Could be better: It's a bike video. As such, Earthed 3 does a fine job. I'm ready for something better, something different. Not hucking, not mini-motos, not racers giving waitresses a hard time. Something. Alex Rankin is a pro; I challenge him to keep pushing his craft.
Worth buying: Yes. Earthed is one of the higher-end series. Keep your collection current and dig on those World Cup courses.
Available soon.
https://www.leelikesbikes.com/wp-content/uploads/2018/08/leelikesbikeslogoheader.jpg
0
0
leelikesbikes
https://www.leelikesbikes.com/wp-content/uploads/2018/08/leelikesbikeslogoheader.jpg
leelikesbikes
2006-02-12 17:54:52
2006-02-12 17:55:31
Video review – Earthed 3: Europa