Training: BMX track with TVR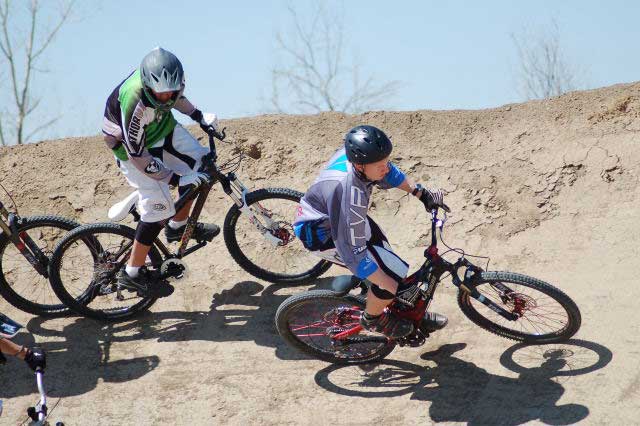 Yesterday was No. 5 in Terminal Velocity Racing's 5-clinic pre-season program, and the Dacono BMX track treated us right.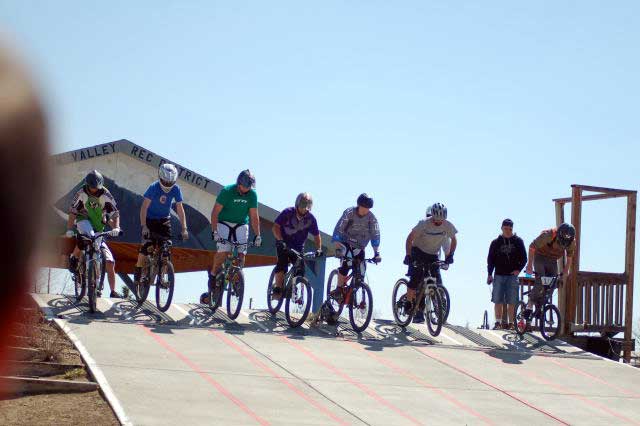 Time to go: Luke, Brendan, Jake, Martin, Matt, me and, for perspective, a local BMX honch.
We rode for about three hours, and we focused on these things:
1. Sprinting to the first jump. Get up to speed as soon as possible. Pick a gear that puts you at red line at the base of the face. Braaap!
2. Gates! Jim (40+ cruiser honch and nice guy) set up the gate — stoked! We practiced watching the lights … as soon as it turns red, go. The first movement: drive your hips to the bars (and your bars to your hips).
3. Hooking the first step-up-step-down rollers. Picking up before a frontside and connecting with the backside is a hugely important skill — in BMX, 4X, DS, DH and trail riding. We beat this one to death. Once we got into the first trough, we were able to rock the next two.
4. Passing. We did some drills to explore the basic options — hug the inside, low-high, high-low — then we ran mock races. That was super fun. If you want to cut someone off, you must impede his progress. Coming alongside isn't enough! Force him to change his plan!
Photos by Rip Ripley.
| | | | |
| --- | --- | --- | --- |
| Martin pushes his front end into the first roller's mini-backside. | Jake unloads out of the first trough to catch the back of roller #2. | Yosei pushes Matt waaaaay up the berm. | Luke is feeling boxed out and trapped, but he can actually hold the high line. |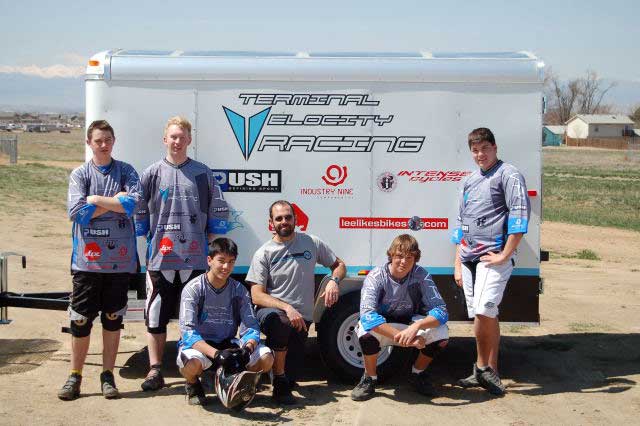 Gentlemen-warriors: Brendan, Matt, Yosei, Luke and Jake. That's me with the beard.
These guys are riding great, and I look forward to them having a great season at the Mountain States Cups.
If you or your team wants to step it up, let's rock some clinics.
---
https://www.leelikesbikes.com/wp-content/uploads/2018/08/leelikesbikeslogoheader.jpg
0
0
leelikesbikes
https://www.leelikesbikes.com/wp-content/uploads/2018/08/leelikesbikeslogoheader.jpg
leelikesbikes
2008-04-14 11:24:15
2008-04-14 18:55:14
Training: BMX track with TVR