The Fix Jr. Team 2007, training session 1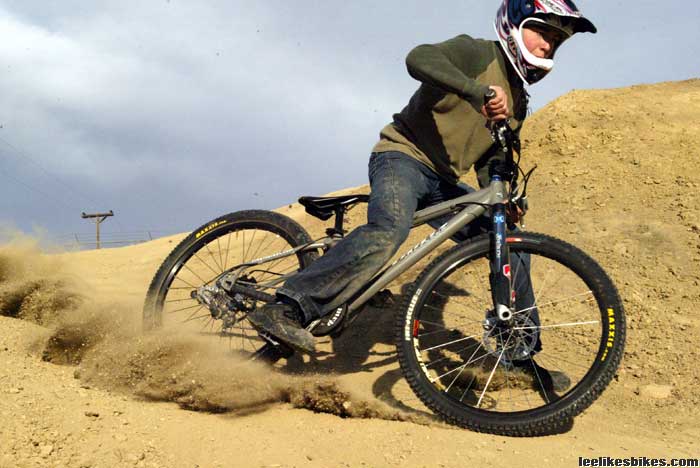 Last Sunday The Fix dudes and I did our first training session. We have six sessions scheduled before the Mountain States Cup, and we're off to a fun start.

The more you click, the more I can post. Lee Likes Groceries dot com!
---
Photos by Dylan Patterson.
Turny turn bermy berm style
| | | | |
| --- | --- | --- | --- |
| Driving the torso toward the next turn. I pushed my rear wheel over the rut and just about died. | Yeah Yosei. Eye of the tiger! | Rudy is ridiculously fast, and he apparently makes ridiculous faces. | Evan and I have been riding together for going on three years, and he is ON IT. His parents bought him a ticket to Sea Otter — watch out! |
Weight-forward cornering
We usually corner with our weight on our pedals. But these loose, off camber turns require extra front-wheel traction. As Steve Peat said in Mastering Mountain Bike Skills, "As long as your front wheel is tracking, it doesn't matter what your rear wheel is doing."
| | | |
| --- | --- | --- |
| Hips forward, foot forward next to front wheel (not out to the side), extra weight on the bars. The front wheel is tracking, and the rear is beginning to drift. Fun. | Joey, master of the dramatic. When you practice getting loose, it stops bothering you. | Evan struggled with this at first, but now he has it. This isn't ideal form for every turn, but it's a handy arrow to have in your quiver. |
| | | |
| --- | --- | --- |
| Joey finds traction where there is none. | As long as your front wheel is tracking … Yosei. | To me, this photo evokes BRAAAP!!! Tires: 2.24 WTB Mutano Raptor |
Tabletop style
Zach Lewis helped us lay our bikes flatter in the air.
| | | |
| --- | --- | --- |
| Zach gets inverted. Details on the technique. | Zach's help got me flatter than ever. Now that I have new cues, it's on! | Bones progressed from a puny little lean to a monster-stylie table. |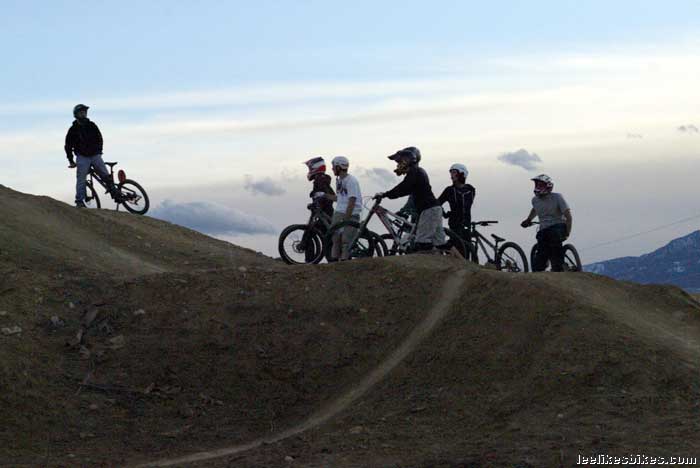 This year's The Fix Jr. Team: Madison Bailey 13, Tim Dufficy 16, Ben Gager 17, Yosei Ikeda 18, Zach Johnson 14, Martin Novak 16, James Ontiveros 15, Dylan Patterson 14, Evan Powell 15, Matt Ripley 18, Joey Schusler 17, Brendan Smith 15.
Next session: This Sunday, Sunday, SUNDAY!
https://www.leelikesbikes.com/wp-content/uploads/2018/08/leelikesbikeslogoheader.jpg
0
0
leelikesbikes
https://www.leelikesbikes.com/wp-content/uploads/2018/08/leelikesbikeslogoheader.jpg
leelikesbikes
2007-03-02 23:22:18
2007-03-03 08:59:12
The Fix Jr. Team 2007, training session 1