Straight seatpost verses setback post on Specialized bikes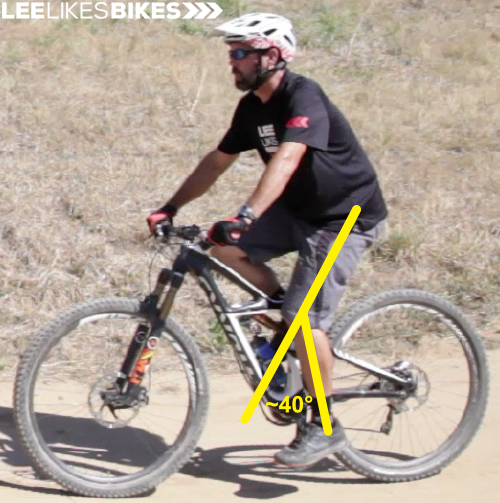 Lee,
I noticed that you always run a straight seat on your Specialized bikes that come stock with setback posts. How does this affect your knee/pedal position and the size of bike that you choose? It seems to me that your knee would be pulled well over the front of the pedal (especially with shorter cranks) and you might choose a larger bike size because the cockpit is 3/4 inch shorter which is about 1 size. Am I wrong?
Thanks for your time,
Rob Linnenberger
---
Rob!
Wow man, you have a keen eye.
My current 2016 Fuse and Stumpy 6Fattie have the stock posts, but you're correct that I've used a lot of aftermarket posts in the past.
I'm on a medium because, frankly, I've always been on a medium. Using my RideLogic™ bike setup system, which focuses on the relationship between your hands and feet, I can make the bikes fit perfectly with 35mm stems and riser bars upside down. Bikes are getting longer and taller. If I ride a new Enduro (please!), I might try a small.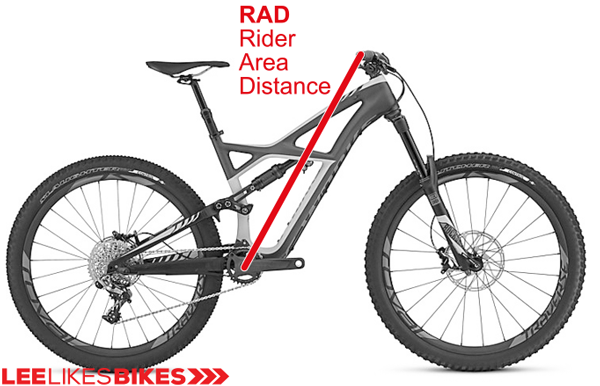 The ideal RAD improves your power and handling. This is how I set up a bike for shredding. We position the saddle independently from the bars. Learn more about the RideLogic™ bike setup system.
But that has nothing to do with seat position. Over the years I've figured out where my seat should be relative to the bottom bracket. Compared to "normative range," as defined by the fitter I paid $400 to mess up my bike and make my body hurt, my seats are:
• Too low.
• Too far back.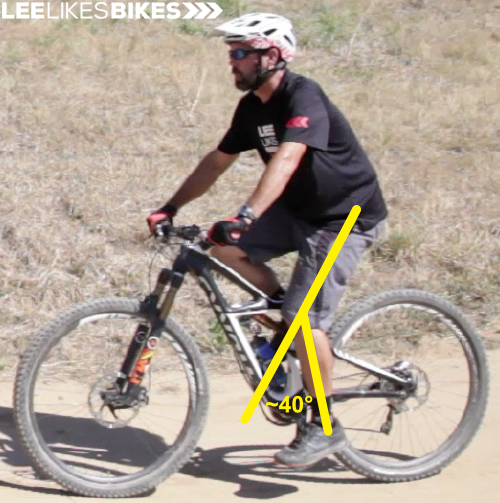 Smart, informed fitters like a 30-degree knee bend at bottom dead center. Mine is closer to 40°.
I've tried every seat position over the past 25 years, including a sweet recumbent. Right now, my low/back saddle position takes some stress off my knees and helps me pedal with my hips. Whenever I raise my saddle a few mm, I put it back where it was. I'm pedaling with better power than ever. This works for me.
My saddles are positioned according to height along the seat tube and horizontal distance behind the bottom bracket. Every bike I ride has a Specialized Henge Expert 143mm saddle, so I'm consistent. This is independent of bike size or seat tube angle!
Because saddle rails have a lot of fore-aft adjustment, I'm able to position my saddles wherever I need with any seatpost I have. I honestly don't worry about seatpost setback.
If you need a pedaling position that your seatpost doesn't allow, change seatposts! Very long or short femurs (relative to your body) might require this.
I hope this helps. I'm not sure. What do you think?
Lee
---
Know more. Have more fun!
Join the leelikesbikes mailing list:
---
https://www.leelikesbikes.com/wp-content/uploads/2018/08/leelikesbikeslogoheader.jpg
0
0
leelikesbikes
https://www.leelikesbikes.com/wp-content/uploads/2018/08/leelikesbikeslogoheader.jpg
leelikesbikes
2016-12-22 16:32:17
2016-12-22 16:32:17
Straight seatpost verses setback post on Specialized bikes