I turned on Strava for today's trail ride because 1) marketing, 2) practicing the release of outcomes, 3) to smash the downhill KOM. I owned it at one point, years ago, and now I'm in the top 1 percent.
It rained on the way up hill. The dirt got sticky and the rocks got slippery. The Enduro Coil with plus tires rolled veeerrryyy slooowwwly. I maintained good effort all the way up, without stops, and it felt solid.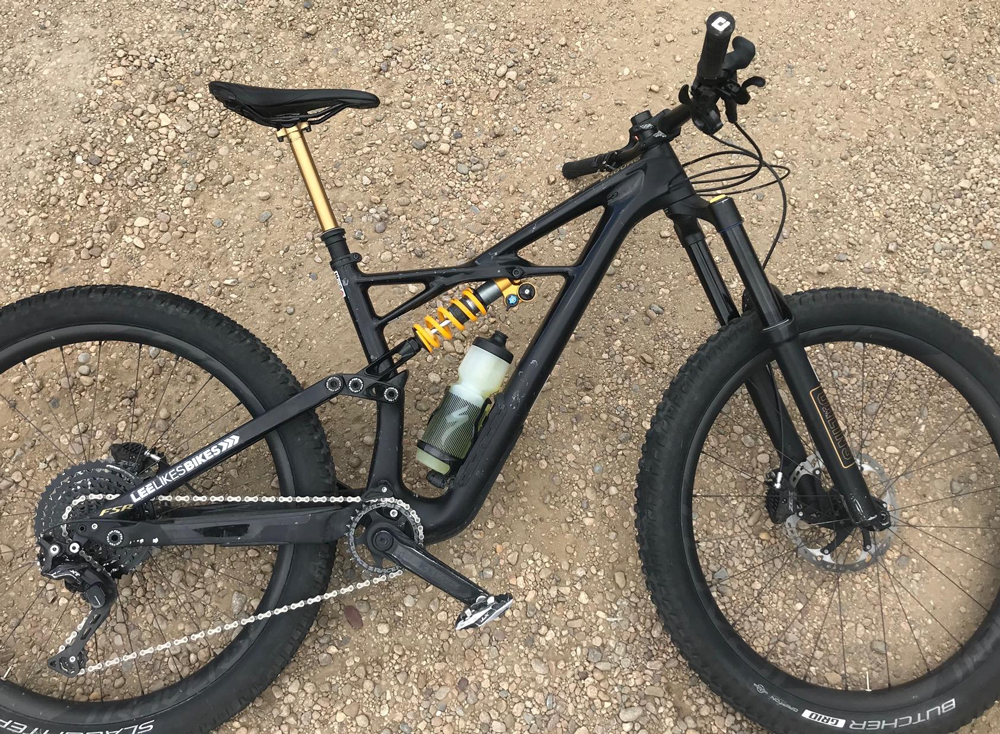 At the top, I set the Öhlins shock and fork for medium damping, which seems ideal when I'm getting after it. I wiped my glasses, knocked the dirt out of my SPDs, clipped in and charged.
On one hand I felt the enormity of the bike, the slowness of the tires, the slickness of the rocks. And I stopped for a few sets of fellow trail users. On the other hand, I was riding pretty pretty darn well. Carrying good speed through the crux sections, sneaking powerful pedals here and there, fixing small mistakes on the fly, maintaining a high effort level without much effort. Pretty cool and satisfying.
Reach the bottom. Upload the ride to Strava.
Shit.
Not very fast. Not as fast as I one was. Certainly not KOM.
Yes: This bike setup is slow (it's a lot faster with 29s and Gripton rubber). The conditions were simultaneously slow and sketchy. I stopped politely for riders and hikers. So I can be excused for slow times.
But: This mind of mine is wondering: While I ride and feel better than I ever have, is that relative to my 49-year-old system? Does everything feel sweeter than ever, but is it not as fast as it was? Deteriorating vision, slower reflexes … has that process caught hold? Is 100 percent of 80 shred units a hair slower than 81 percent of 100 shred units?
Ack.
To paraphrase the great Simon and Garfunkle:
Am I slower than I once was
And faster than I'll be?
Or: Do I return on a faster setup in faster conditions without traffic, and smash my old self?
Does speed even matter, as long as it feels right?
No. Of course not. But I'm inclined to keep charging.
Lee
https://www.leelikesbikes.com/wp-content/uploads/2018/08/leelikesbikeslogoheader.jpg
0
0
leelikesbikes
https://www.leelikesbikes.com/wp-content/uploads/2018/08/leelikesbikeslogoheader.jpg
leelikesbikes
2018-08-08 11:01:43
2018-08-08 11:18:27
Slower than I once was, faster than I'll be?