Skills with Team HoneyStinger pro XC racer Tammy Sadle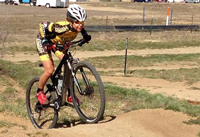 It's always fun to teach a strong, experienced rider a whole new way of riding.
With LLB kung fu, riding is safer, smoother, faster — and more fun!
After one skills session, pro XC racer Tammy Sadle is already riding at a whole new level.
---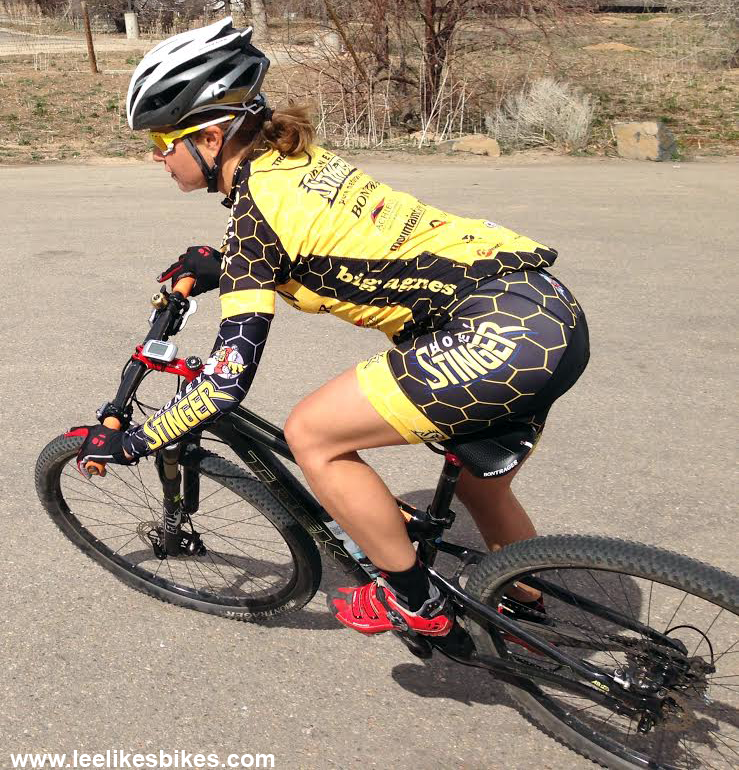 When you learn how to corner correctly, it feels like you're on rails.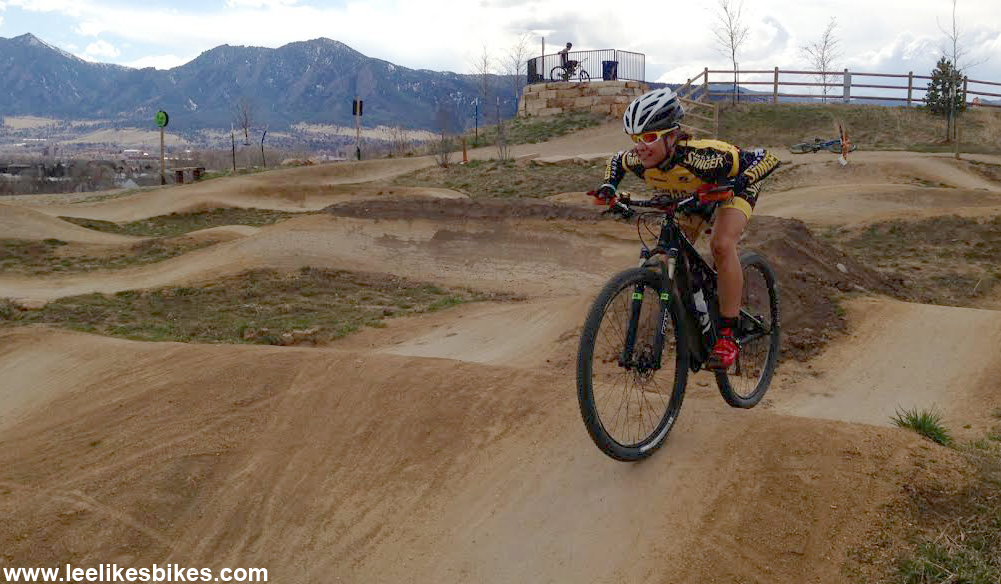 Rallying the pump track. When a strong pedaler learns to pump terrain, she gets a new choice: 1) Go the same speed with less effort or 2) go even faster with the same effort!
– – –
From Tammy:
"Lee!
Our 1:1 session was incredible and my core was sore this morning — good sign!"
and a day later:
"Lee, great news!
I totally shredded Devils Backbone Saturday (compared to my usual) and my riding buddies commented on my riding improvements. YES!"
– – –
Right on Tammy! I look forward to our next session.
Lee
Safety, confidence, fun: Take an LLB skills clinic!
---
Know more. Have more fun!
Join the leelikesbikes mailing list:
---
https://www.leelikesbikes.com/wp-content/uploads/2018/08/leelikesbikeslogoheader.jpg
0
0
leelikesbikes
https://www.leelikesbikes.com/wp-content/uploads/2018/08/leelikesbikeslogoheader.jpg
leelikesbikes
2014-03-31 10:21:23
2014-03-31 10:23:16
Skills with Team HoneyStinger pro XC racer Tammy Sadle