Sizing for pump track bike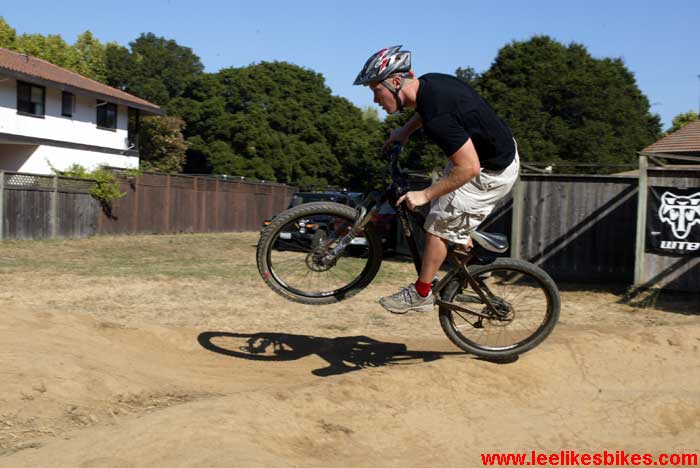 Thought I would drop you question. I race a large frame Cdale rush for XC, and I have pump track in the back yard. I have a spare Large frame set to pump but I feel it is a bit too long I would like to drop in frame size for my pump bike. I am 6 foot tall. I am all about fullys I can pump the [heck] out of my full. Would you go with a medium or small.
Jeremy
Hey Jeremy,
I think any size frame could work well for you, as long as it has tons of vertical clearance and allows a very low seat. It's all about your style and goals. Benefits of each size:
Large / long top tube
Run the same top tube length as your XC rig, but with a short stem and higher bars. This will feel most familiar and translate directly to Real World Pump.
Medium / medium top tube
Compromise between long and short (duh). If you're really used to a long frame but want some more braaap, this might be the way to go. Try a top tube that's 1/2 inch shorter than your XC rig.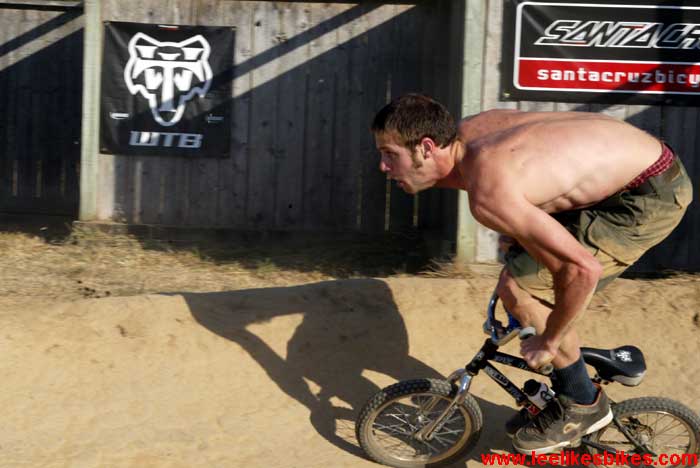 Curtis Beavers takes the shorter-is-better idea to the extreme. If you can rip a pixie bike, you can ride anything.
Small / short top tube
Ultimately nimble and braapable. Might feel tiny at first, but it'll rip like crazy and teach you to move on your bike. Most citizens of Pump Track Nation go at least an inch shorter than their XC setup.
Another option: BMX
BMX bikes are new to me, but I must say they could split from the union and form their own Pump Track Nation. A long BMX cruiser frame will feel tiny to you, but it will rip. And you can get a complete new bike for just $400.
The best bike for you is the one you get to ride. If you have a spare frame, slap on a short stem and rock it.
— Lee
Also read:
Frame size for tall pump/urban/trail rider
Pump track bike: hardtail or full suspension?
---
https://www.leelikesbikes.com/wp-content/uploads/2018/08/leelikesbikeslogoheader.jpg
0
0
leelikesbikes
https://www.leelikesbikes.com/wp-content/uploads/2018/08/leelikesbikeslogoheader.jpg
leelikesbikes
2008-09-03 11:43:58
2008-09-03 11:49:11
Sizing for pump track bike