Scalpel in the middle, chainsaw on the sides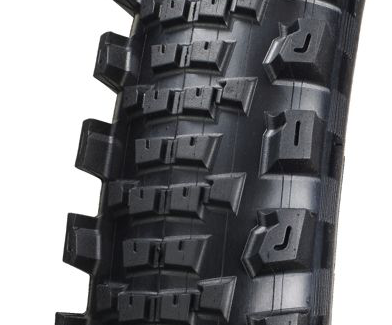 In the post about the new Specialized Slaughter tire, which comes in 650B and 29 sizes, David asked:
"Hi Lee – do you have any suggestions for similar 26″s out back? I love this concept!"
---
David,
Thanks for this question. I've been wanting to nerd out on this subject.
The concept
So you're a racy guy or gal, and you want fast rolling yet excellent cornering. You need a hybrid of a speedy XC tread and a burly DH meat.
So:
• Small, low center knobs for fast rolling
• An open shoulder channel, which exposes
• Big side knobs
In a straight line, the tire rolls fast like an XC tire. When you lean it, it grips like a DH tire. This tire is for experts: You need to be able to brake well on those tiny knobs, and you have to lean your bike enough for the side knobs to grab. If you're a typical timid rider, this tire will feel sketchy.
Brian Lopes — zillion-time winner of everything he felt like trying — has designed a few tires like this in his career. First came the Maxxis Lopes Bling Bling Dual, which had very low center tread (awesome for 4X, which was big then), then the Kenda El Moco. The Kenda had more in the middle, but the theme was very similar. This is the sort of tire a guy like Brian races when money and pride are on the line.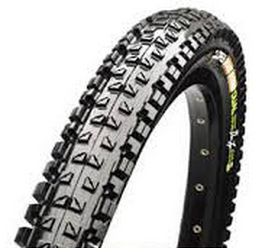 Maxxis Lopes Bling Bling Dual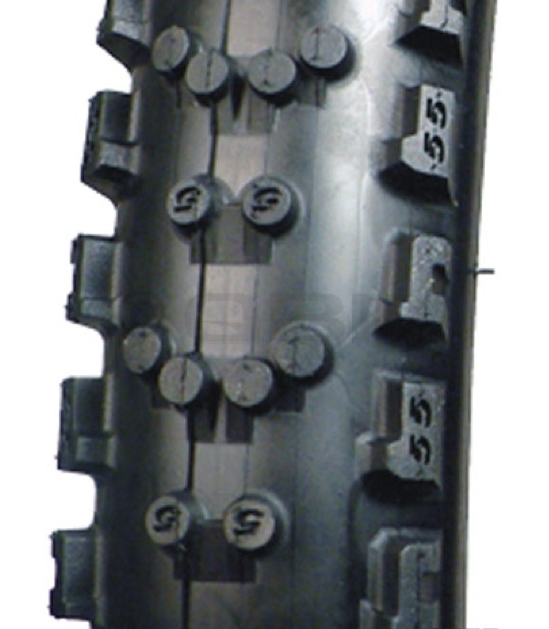 Kenda El Moco
The Specialized Slaughter
Is a new permutation of this theme. Love the grip of your Butchers but want a faster roll? Put the Slaughter out back. I've been running the Slaughter GRID on the back of my S-Works Enduro 29 (early impressions). Heck, I have half a mind to run the Slaughter front and rear on my Camber (in the lighter Control casing).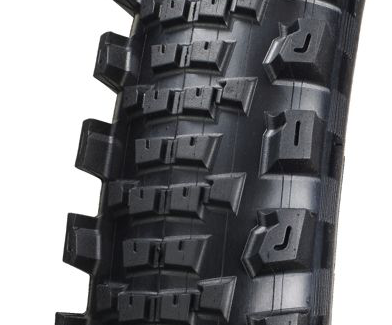 But: The Slaughter is only available in 650B and 29.
Who else makes a similar tire for 26?
Schwalbe Rock Razor
This tire has been mentioned in reviews of the Slaughter, so I want to bring it up. The Rock Razor has evenly spaced shoulder knobs, which makes it a better all-around tread, but it's not the purpose-specific weapon we're talking about.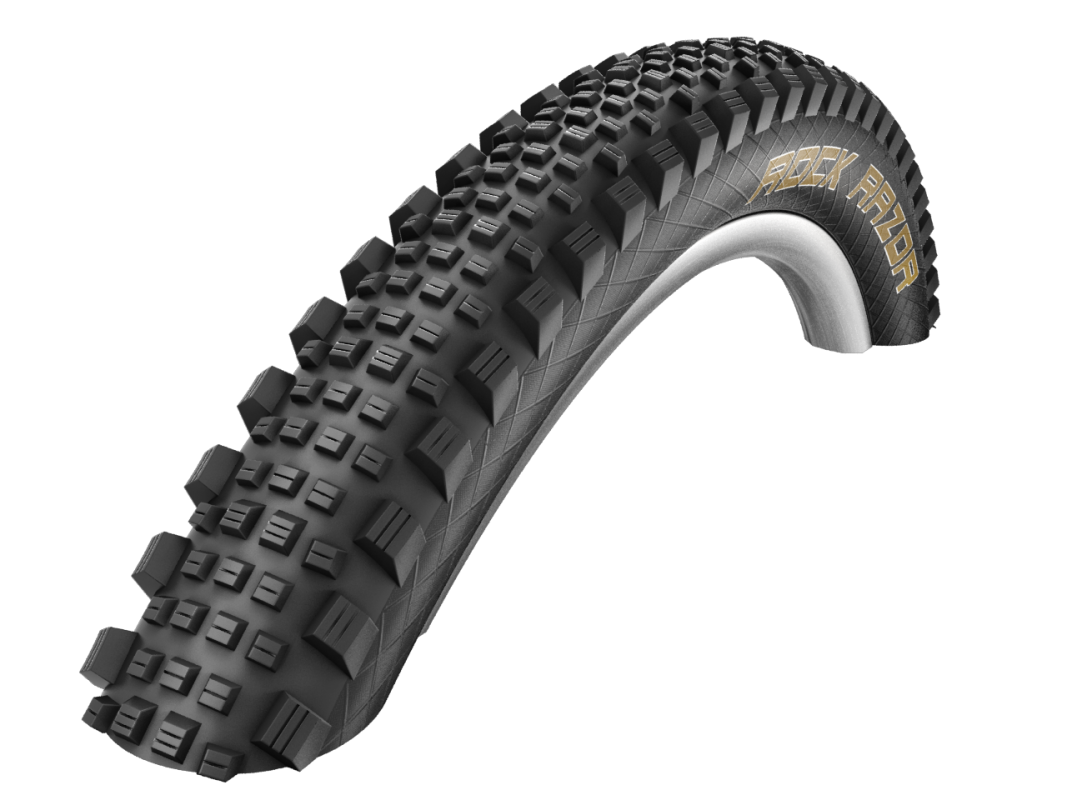 Kenda BBG Pro
Hey, it's Brian Lopes! He might be 40 and a dad, but he's still fast, and his money and pride are still on the line. The BBG Pro is a clear homage to racing: scalpel in the middle, chainsaw on the sides.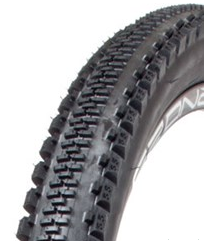 The BBG Pro is for riders who mean business. If you like this idea, with a bit more all-around ridability, check out the
Kenda Happy Medium Pro
This one is designed by Eric Carter. Even smaller in the middle, with some smart shoulder knobs that make it a better all-around choice: a happy medium.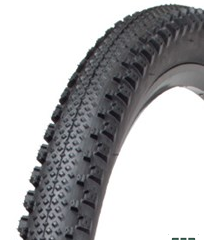 Have fun out there,
Lee
---
Know more. Have more fun!
Join the leelikesbikes mailing list:
---
https://www.leelikesbikes.com/wp-content/uploads/2018/08/leelikesbikeslogoheader.jpg
0
0
leelikesbikes
https://www.leelikesbikes.com/wp-content/uploads/2018/08/leelikesbikeslogoheader.jpg
leelikesbikes
2014-08-13 09:14:17
2014-08-13 09:14:57
Scalpel in the middle, chainsaw on the sides