Pump track sustainability

hi Lee, i purchased the ebook Welcome to Pump Track Nation a while back and am now scripting a proposal for our local parks. one concern is of course sustainability. i know that tracks treat their dirt with something to harden it up. do you know that is and have you used it?
thanks, john
The more you click, the more I can post. Lee Likes Groceries dot com!
---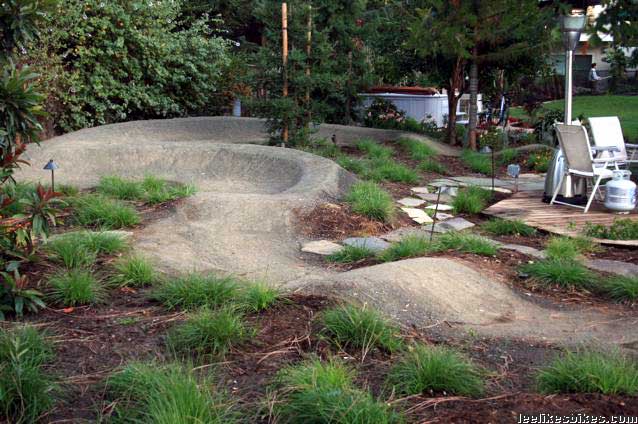 A beautiful track built by Mozaic Landscape Design in Norcal.
Hey John,
A lot of tracks use magnesium chloride. I have not applied it myself, but I've seen it in action at Keith Darner's ranch. It makes the dirt very hard-packed.
You still need maintenance. Be sure your proposal includes a plan for volunteer upkeep.
Also:
– It all starts with good, clean, homogenous dirt. Clay loam is awesome. The dialed track in the photo uses compacted base rock fines.
– Make sure your track drains well. Drainage should be an integral part of the track design.
– Make sure you have access to water. The ultimate track includes sprinklers.
– Rock the three P's — Planning, Prep and Packing. The more of these you do, the longer your track will last.
– More details in Welcome to Pump Track Nation.
Good luck,
— Lee
https://www.leelikesbikes.com/wp-content/uploads/2018/08/leelikesbikeslogoheader.jpg
0
0
leelikesbikes
https://www.leelikesbikes.com/wp-content/uploads/2018/08/leelikesbikeslogoheader.jpg
leelikesbikes
2007-11-12 13:11:02
2007-11-12 13:13:28
Pump track sustainability