Prescription riding glasses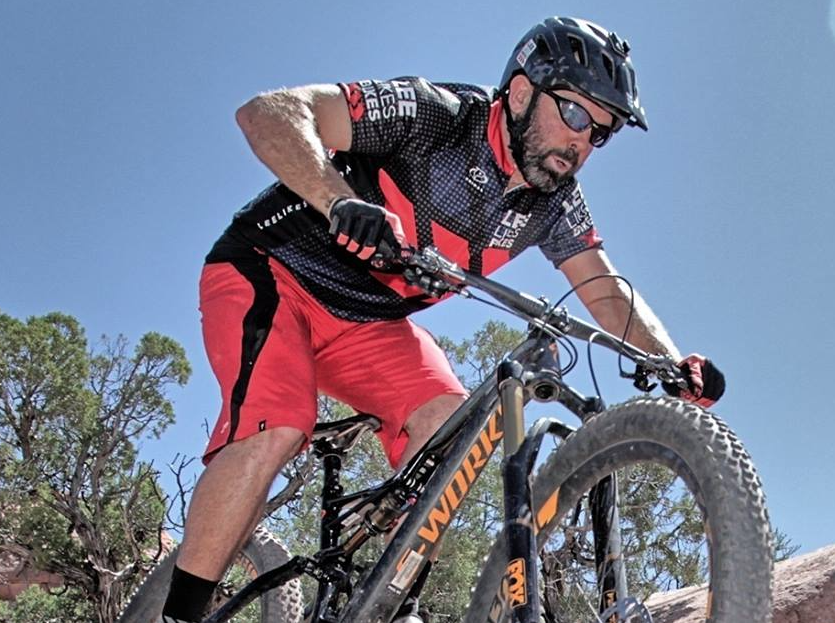 Hi Lee,
Heard you wear prescription biking glassses. What brand and model do you wear and would you recommend them?  I need to get a pair for riding.
Thanks,
Chris D
---
Chris!
Thanks for reaching out.
I have astigmatism, and I hate contacts, so I wear glasses all the time.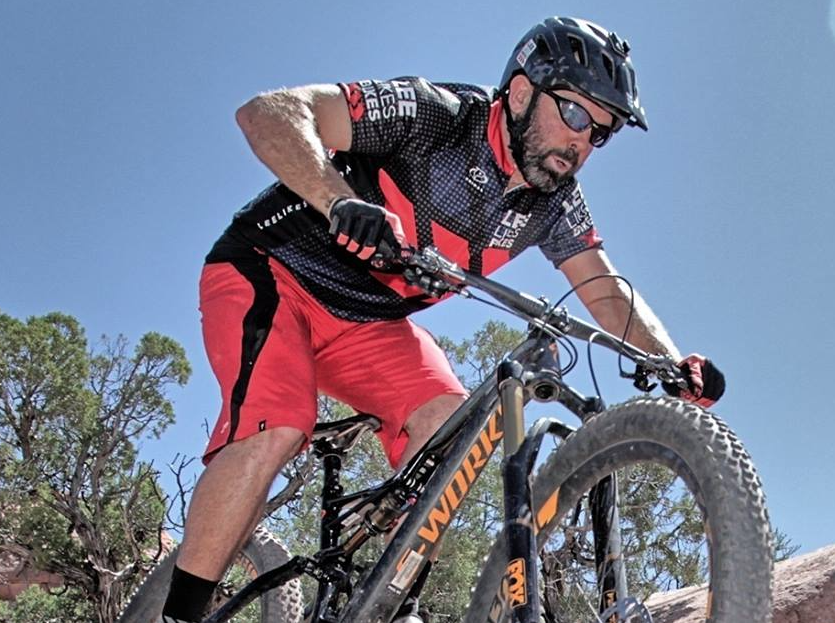 My riding frames are Rudy Project Ekynok SX.
The lens are handled by Tom Buell at Tom's Sportique Eyewear in Boulder, CO. Tom is a bigtime skier, mountain biker and moto rider, and he knows what we need.
Tom specs very special lenses. They are photochromic, so I can wear them in daylight and at dusk, and they're kung fu coated to bring out trail details.
Tom cuts slits in the edge of the lenses so they don't fog. Even with the vents, these glasses provide so much coverage I use them instead of goggles for downhill, and I even wore these classes for supermotard. Carrying 80 miles an hour into corners and my eyes were happy. I was still nervous, though.
I've been rocking these glasses for about five years. My current lenses are progressive. I've been resisting "bifocals," but I'm getting older and my near vision is crap. So I finally took my prescription to Tom. He assured me he'll design some sweet glasses, and that I should trust him. I trusted him.
The new pair is awesome. They block dust. I can see at noon. I can see at dusk. I can see far. And I can see near.
Tom has helped some of my bike friends remotely. Please tell him I sent you.
Lee
---
Know more. Have more fun!
Join the leelikesbikes mailing list:
---
https://www.leelikesbikes.com/wp-content/uploads/2018/08/leelikesbikeslogoheader.jpg
0
0
leelikesbikes
https://www.leelikesbikes.com/wp-content/uploads/2018/08/leelikesbikeslogoheader.jpg
leelikesbikes
2017-11-14 21:46:37
2017-11-14 21:56:17
Prescription riding glasses